COMPETENT
Hundreds of thousands of competent students and graduates nationwide carry the name of the institution as they make positive contributions in various industries and their communities here and abroad.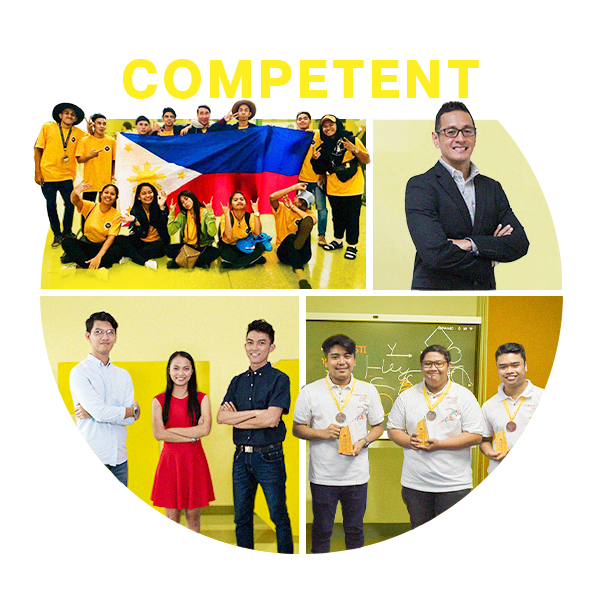 STRATEGIC
With over a hundred strong strategic ties to key industry players and global companies year after year, STI College immerses learners in the industry to produce countless world-class professionals, business leaders, and entrepreneurs.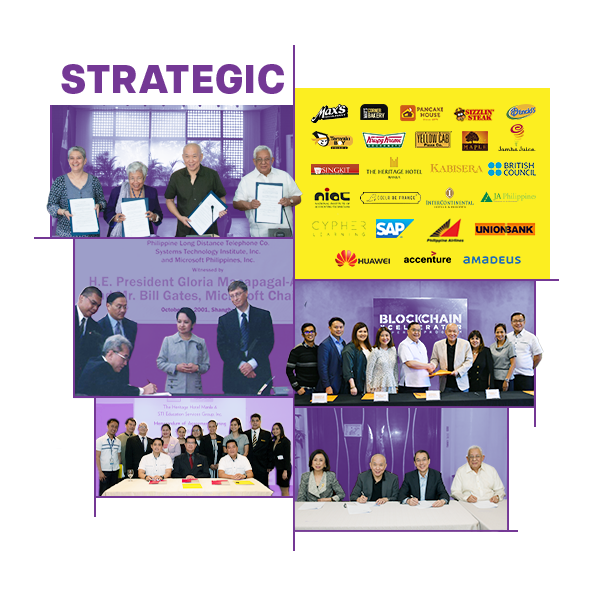 RESPONSIVE
STI keeps pace with the current demands in the job market and emerging industry roles through responsive and relevant programs that mold competent and responsible members of society.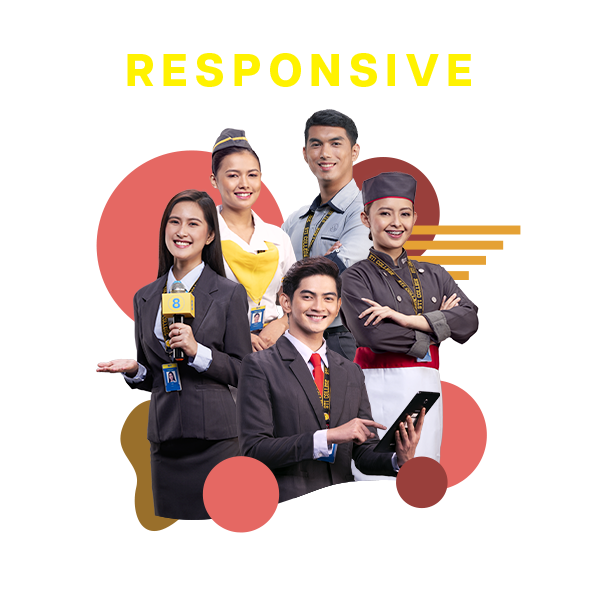 ACCESSIBLE
Fueled by the lifelong commitment to nurturing students to become tomorrow's community builders, STI continues to expand geographically to become accessible for aspiring future leaders nationwide.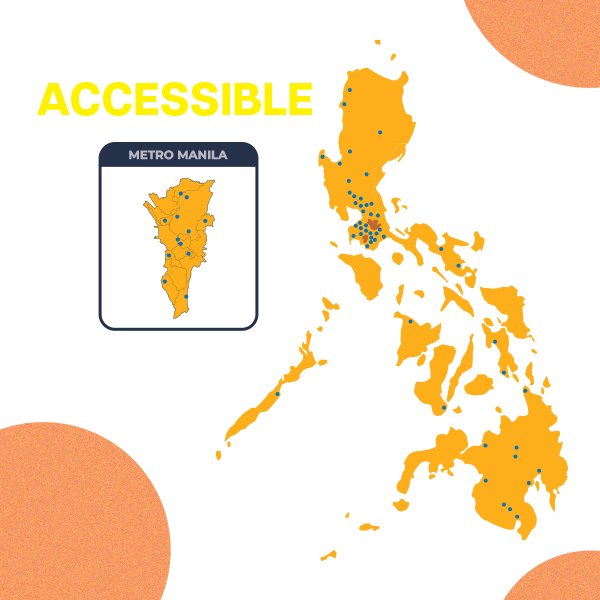 EMPOWER
Driven to create positive change, STI College and the STI Foundation have empowered individuals and the communities through its nation-building advocacies.These programs include the STI Mobile School, a computer laboratory on wheels that equipped more than 175,000 students and teachers with ICT literacy in far-flung areas.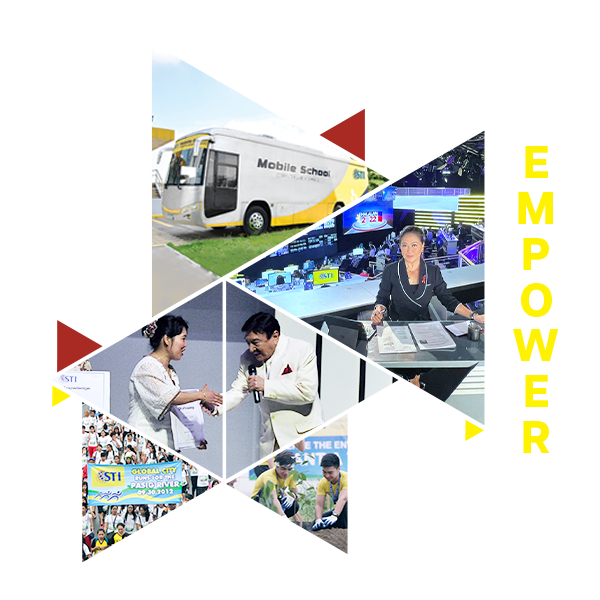 WORLD-CLASS
In line with the institution's commitment to be the leading provider of academic excellence, STI ensures students are trained with hands-on experience in world-class and top-of-the-line simulation laboratories and facilities.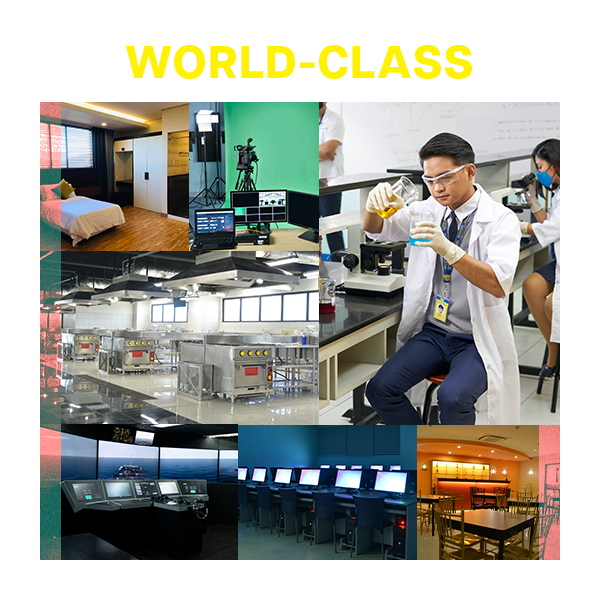 PROGRESS
From renting small spaces to owning large campuses, STI's humble beginnings led to incredible progress. STI's focus has been the continuous improvement of its campuses to accommodate the growing number of students. To date, there are 16 STI Academic Centers in the country with state-of-the-art laboratories, spacious classrooms, and top-of-the-line facilities with more to come.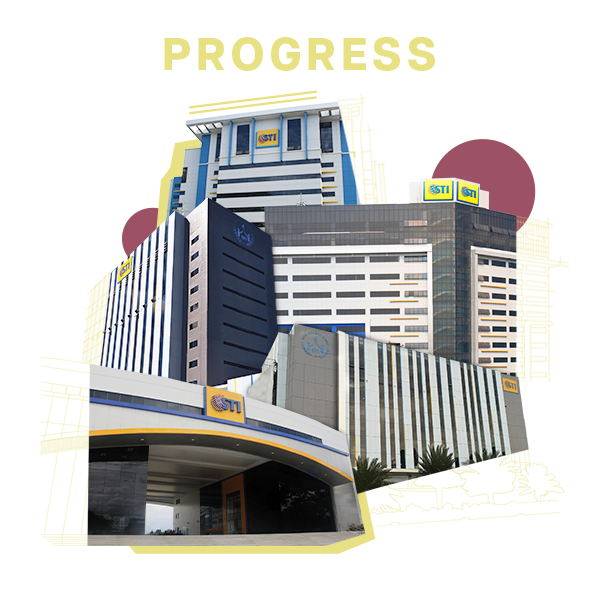 VISIONARY
Established on August 21, 1983, STI started with a vision to provide computer programming education to both professionals and students. Four decades later, visionary leaders continue to build up its foundation and steer the institution as one of the largest network of schools in the country that produces graduates who are job-ready, life-ready, and future-ready.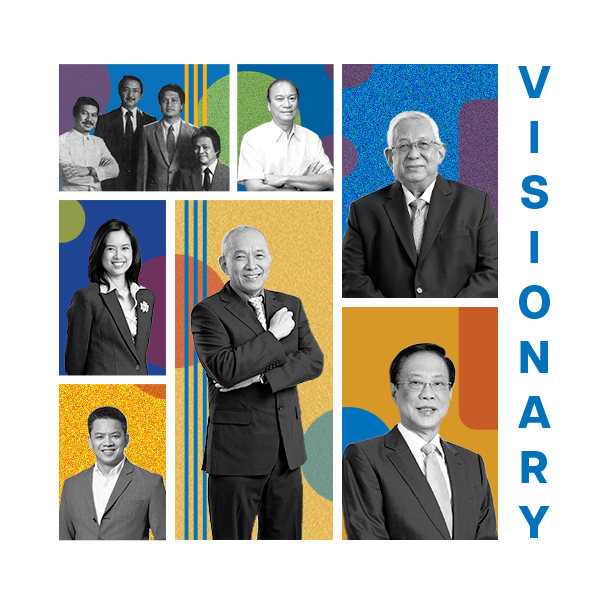 INNOVATIVE
No matter the changes in the education landscape, STI is committed to delivering innovative learning for its students nationwide. From industry-based and standardized courseware to online learning management system, STI is quick to adapt to more effective learning methodologies.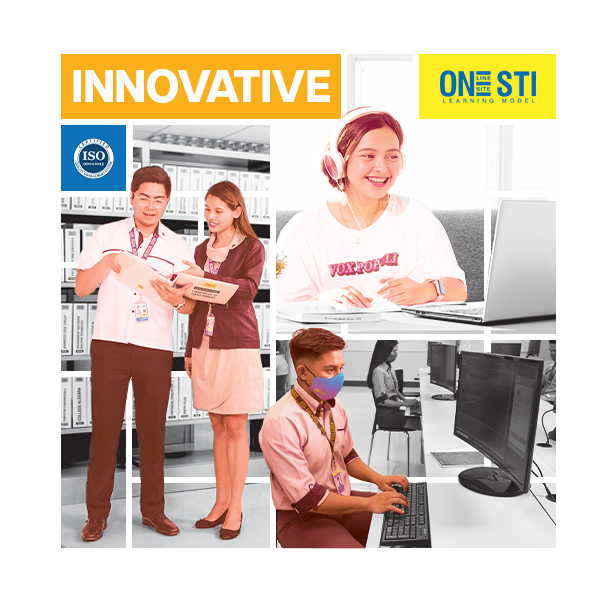 PIONEER
STI has always been at the forefront of the changing educational landscape in the country. When the Department of Education implemented the K-12 program in the country, STI has become the largest pioneer of Senior High School in the Philippines.Today, STI College offers Junior High School in select campuses nationwide.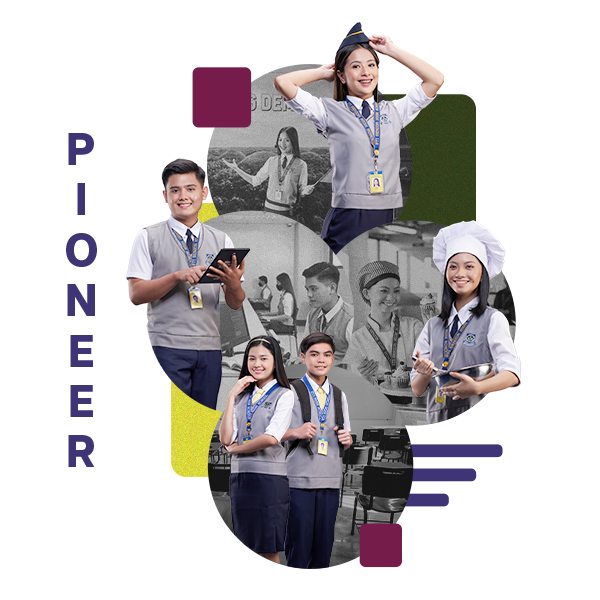 EXCELLENCE
Not resting on its laurels, STI is a recognized institution with accolades and recognitions from prestigious organizations. From its pedagogical approach to student development programs, STI College has won numerous awards here and abroad.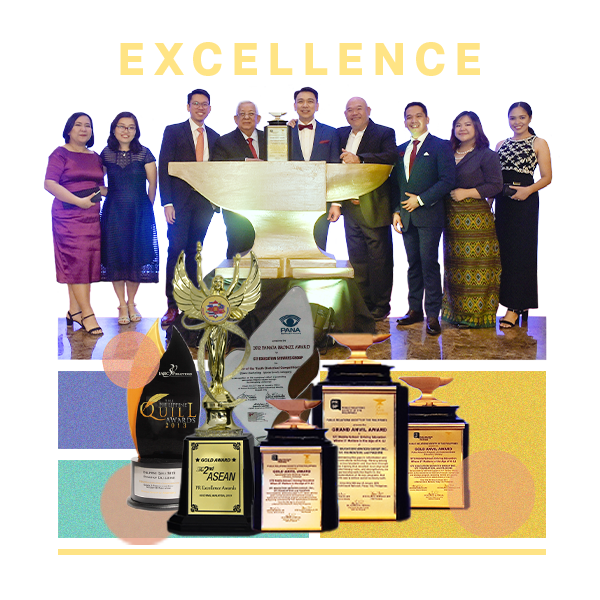 NURTURING
The best education requires the best faculty members and staff to teach and nurture students in their journey to becoming the best version of themselves. STI faculty members are certified and trained regularly to be up-to-date with the new developments in their field and be effective mentors to their students.