Winning in the Game of Life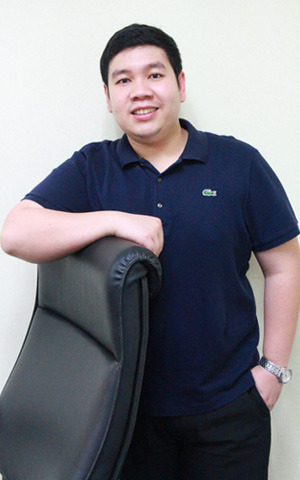 A passion for virtual fun and excitement that he found in videogames became the key for Jojo Calpito to find his place in the computer world.
During the time of his calling, he was taking Hotel and Restaurant Management (HRM) at another university. One of the factors that convinced him to transfer was the distance of his previous school, as compared to the closer proximity of STI College – Global City, where his sister was working. After taking his sister's advice to study at a school closer to home, he decided take a different course with BS Computer Science, a choice that helped him discover his enthusiasm for programming. And everything went uphill from there.
Realizing the work behind his favorite videogames, he admits that "Iba na pag ikaw na mismo yung gumagawa ng game!" Slowly, he was being drawn into understanding the heart of programming. But it was no easy road for Jojo, who didn't have any background in field. Nevertheless, his active participation in both co-curricular and extra-curricular activities granted him the fun that he needed during his stay in college, where he played basketball, joined in cheer dancing, quiz bees, and other various activities.
"As a student, you need a school-life balance. Have fun while studying," he shares.
Without neglecting his studies, he grew better at what he was doing and even exceeded expectations. He was a consistent academic achiever of his batch and earned notable awards such as the "Best Thesis Award" with his group and "Programmer of the Year." These became his stepping stones that built his foundation and confidence to venture into the huge IT industry, where he never stopped learning.
"Learning is never-ending, dapat hindi ka tumigil mag-aral. The time you stop learning, hanggang doon na lang. Ang gusto mong marating, hindi mo mararating," says Jojo.
With the help of his Alma Mater's E2E program, Jojo was able to find his first job in the industry after he graduated in 2009. Never content and always in the search for something bigger, he sought for the right job until he landed one at Smart Communications where he is currently settled in. Thriving with a career as a Senior Supervisor, Jojo's secret ingredient is in his value of camaraderie and self-improvement.
"Collaborate rather than compete," he added as his advice to the youth. "When you collaborate, you learn. When you compete, wala kang matututunan, magiging closed-minded ka lang. If you want to compete, compete with yourself."