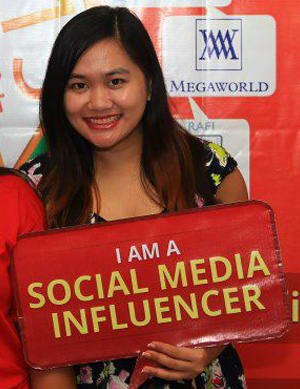 Meet Jonha: The RebelWizard
Storyteller, start-up fan, and student of life are words that STI College – Kalibo alumna Jonha Revesencio uses to describe herself. And while others are stressing out just to meet their deadlines in work, Jonha spends her work time enjoying what she loves to do — connecting people!
Wizard in Training
Jonha already felt what it was like to make both ends meet at an early age. When her father passed away, Jonha was compelled to work her way through college juggling time to attend school and meet deadlines at work. However with the supportive environment she had in STI, Jonha was able to get by. "It's good to have teachers who were both supportive and understanding," shared Jonha.
Right after graduating from the Diploma in Computer Programming program in 2007, Jonha landed a job with a BPO company in Iloilo where she worked for over four years. Since Jonha was tasked to do all sorts of marketing from telemarketing, email promotions, and eventually to digital marketing, she also decided to pursue a four-year program on Marketing Management. On the job, Jonha explained that she honed her skills in community management and strategic planning. Because of her expanding expertise, Jonha even handled community management for IKEA in Singapore and Malaysia. IKEA is a worldwide home furniture and appliances company.
"More than anything else, STI has truly helped me to dream and believe that I can make it happen. It's where I dreamed and started believing in myself," shared Jonha.
Social Butterfly in Media
Today, Jonha works for a startup company called RebelMouse. A little over a year after its launch, RebelMouse had already served over 300,000 websites. As part of the company, Jonha does combinations of social media strategies, community management, and customer service for the large network of RebelMouse's clients.
"No two days are the same with RebelMouse. The consumers, the team, and the work are all just too amazing. Every day, we brainstorm on how we can make it easy for everyone to build their own web presence with just a few clicks," shared Jonha when asked to narrate her typical day at work as a RebelWizard, RebelMouse's position title for a Social Media Strategist.
Apart from her fun job, Jonha had also stood as resource speaker for The 3rd Iloilo Provincial Tourism Summit 2012 and Social Media Influencers Summit 2013. To add punch to her already impressive career, Jonha also received multiple recognitions including The Top 100 Community Managers to Follow, Yahoo! Philippines Mail Ambassador of Cool, and Standard Chartered Bank World's Coolest Intern.
Jonha was also privileged to work with people from Google, Pepsi, and Bloomberg while thinking of ways to increase brand presence online. As she stated "We do it one RebelMouse site at a time."
A "Social" Advice
"Don't look at me as a role model. Look at your family and the people who believe in you," stated Jonha as she recounted her days of being a student to being a manager of "social connections."
As a final piece of advice, Jonha relayed the importance of self-trust and confidence in one's self. "Surround yourself with the dreamers and the doers, the believers and thinkers, but most of all, surround yourself with those who see greatness within you, even when you don't see it yourself."