E2E System Becomes Gamechanger for an STI Graduate
When STI alumnus Michael Philip B.Favila firstheard about STI College on the radio, he had no idea it would launch his journey to becoming the current Head of Engineering for the world-renowned digital banking company Maya.
A native of the small island of Cagayancillo in the province of Palawan, Favila was just listening to the radio one day when fate decided to intervene.
"We were living on the island of Cagayancillo, Palawan when my mom heard about STI's enrollment to employment on the radio," Favila recalled. "We immediately decided to fly to Manila and enroll at STI," he added.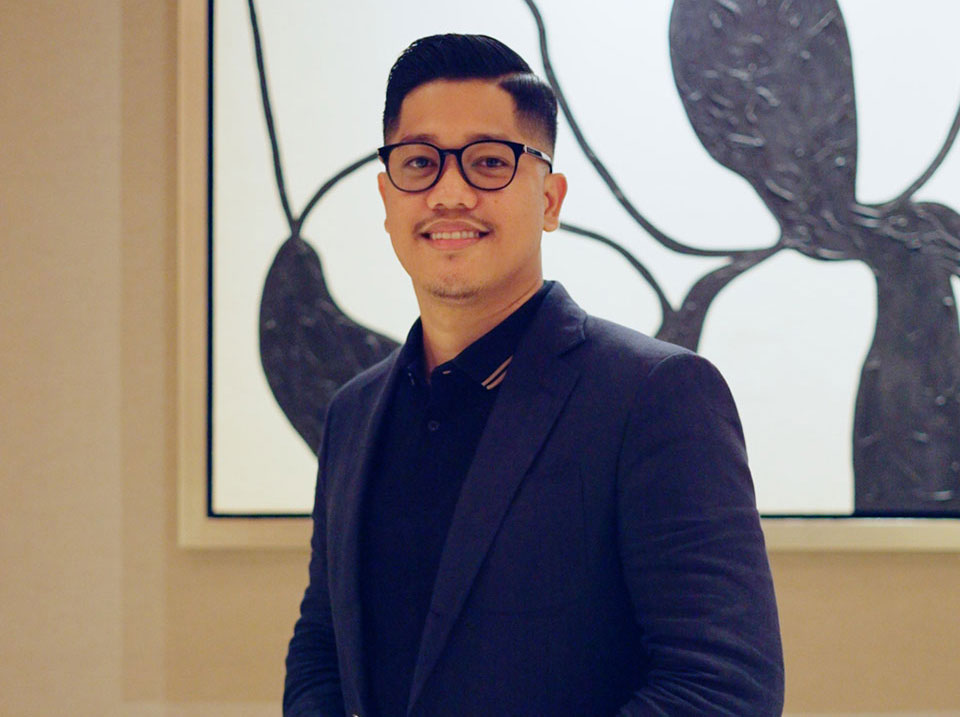 The deciding factor, according to him, was the huge and broad opportunity that the Enrollment to Employment(E2E)Systemoffers to students who dream of becoming professionals in their chosen fields of endeavors one day.
"I think one of the top priorities of most parents is for their children to get a good education so they can get a good job position after," he said. "I think that's what my mom was aiming for that time; after I finish school, I get a good job," he added.
Upon arriving in Manila in 2005, Favila enrolled at STI College Ortigas-Cainta. As a kid who dreamt of becoming a software engineer, he decided to take the BS Computer Science (BSCS) program.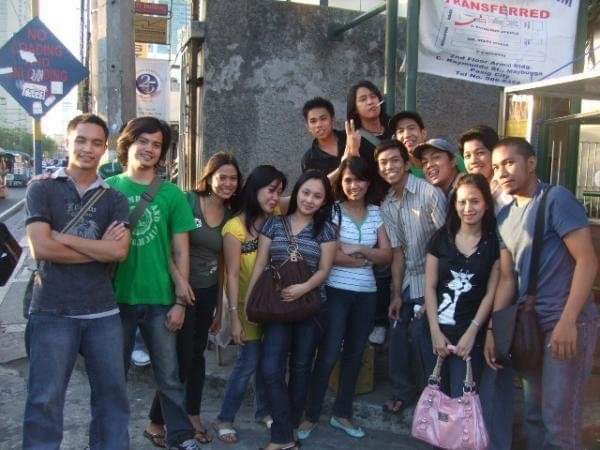 Michael with his classmates in STI.
The soft-spoken Favila had to make ends meet by taking part-time jobs. He left the Ortigas-Cainta campus and moved closer to the metro, where he transferred to STI College Shaw (now STI College Sta. Mesa).
"I ventured into real estate," Favila said, who is also one of the 23 recipients of the STI Distinguished Alumni Awards. "It's very far from my program, but I had this vision to connect Computer Science to the industry. At that time, everything was manual. I was able to incorporate what I learned in school into my work. I was able to build an online system for them so their system will be automated already," he added.
"STI College Shaw had flexible hours then. I was already in 3rd year college, they had night school shifts that started around 5-6 PM, so it was very flexible in terms of schedule," he added.
Two years later, in 2009, Favila was able to finish his degree in BSCS. He then ventured into the business process outsourcing (BPO) industry where he got exposed to different types of technologies.
"That gave me a good break to go to Singapore," he narrated. In Singapore, Favila got to hone his skills as a Full-Stack Developer and Engineer, which led him to his current position as the Head of Engineering for Maya in Hong Kong.
With the type of success he has built in his career now, Favila couldn't help but look back on the journey he had with STI; from hearing all about it on the radio to arming him with the right skills to flourish in every challenge he faces.
"STI equipped me in terms of the entire foundation in the real world," he said. "I realize now that I am working, everything I did in school was vital to where I am today," he added.
Aside from excellent quality of education, Favila also noted the camaraderie STI students have for each other. "I have built friendships with people I didn't know I'll be friends with. For example, I was able to build connections with people during our thesis," he said, after describing the institution as a belonging community.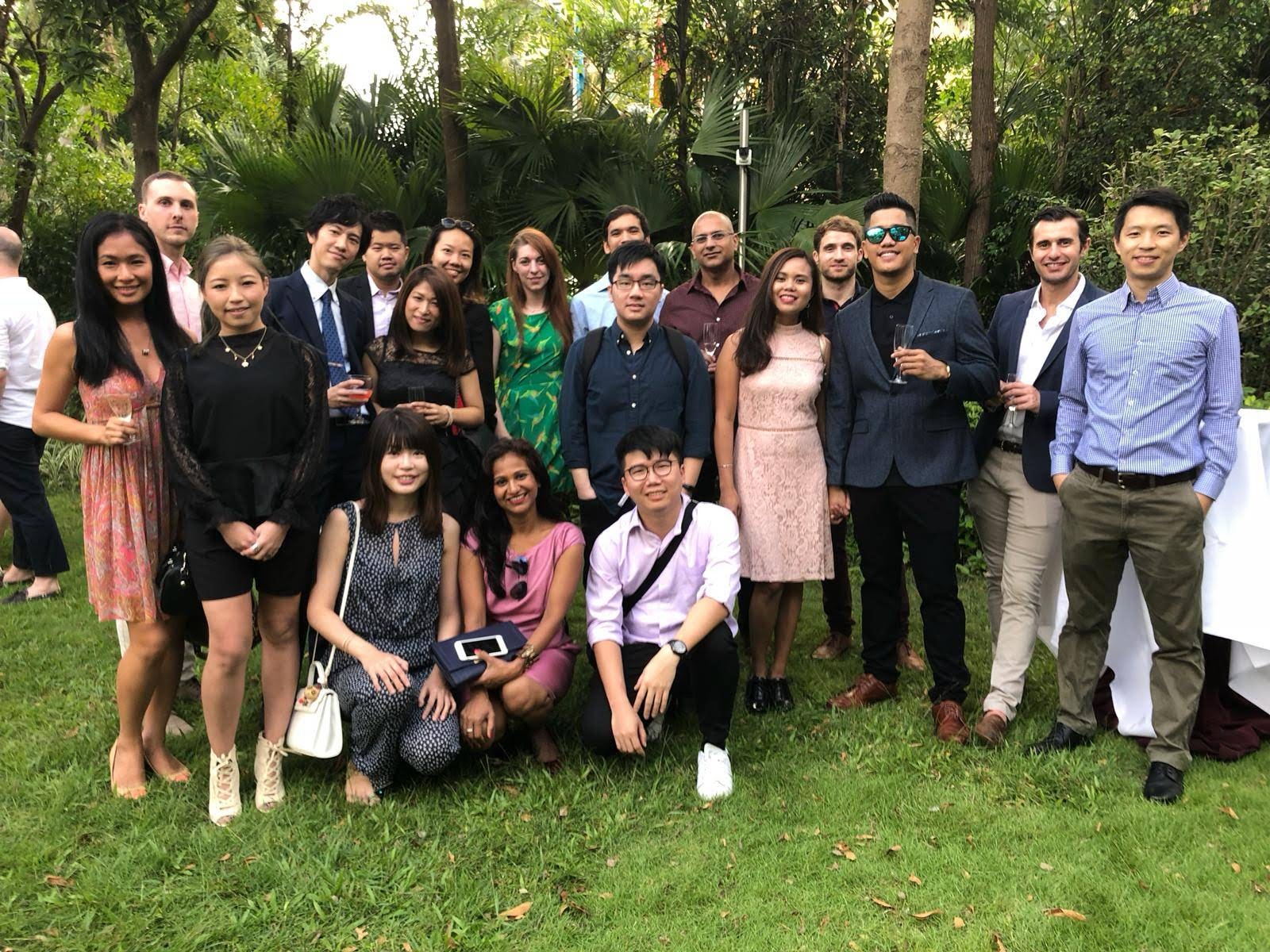 During a team party with his workmates in Hong Kong.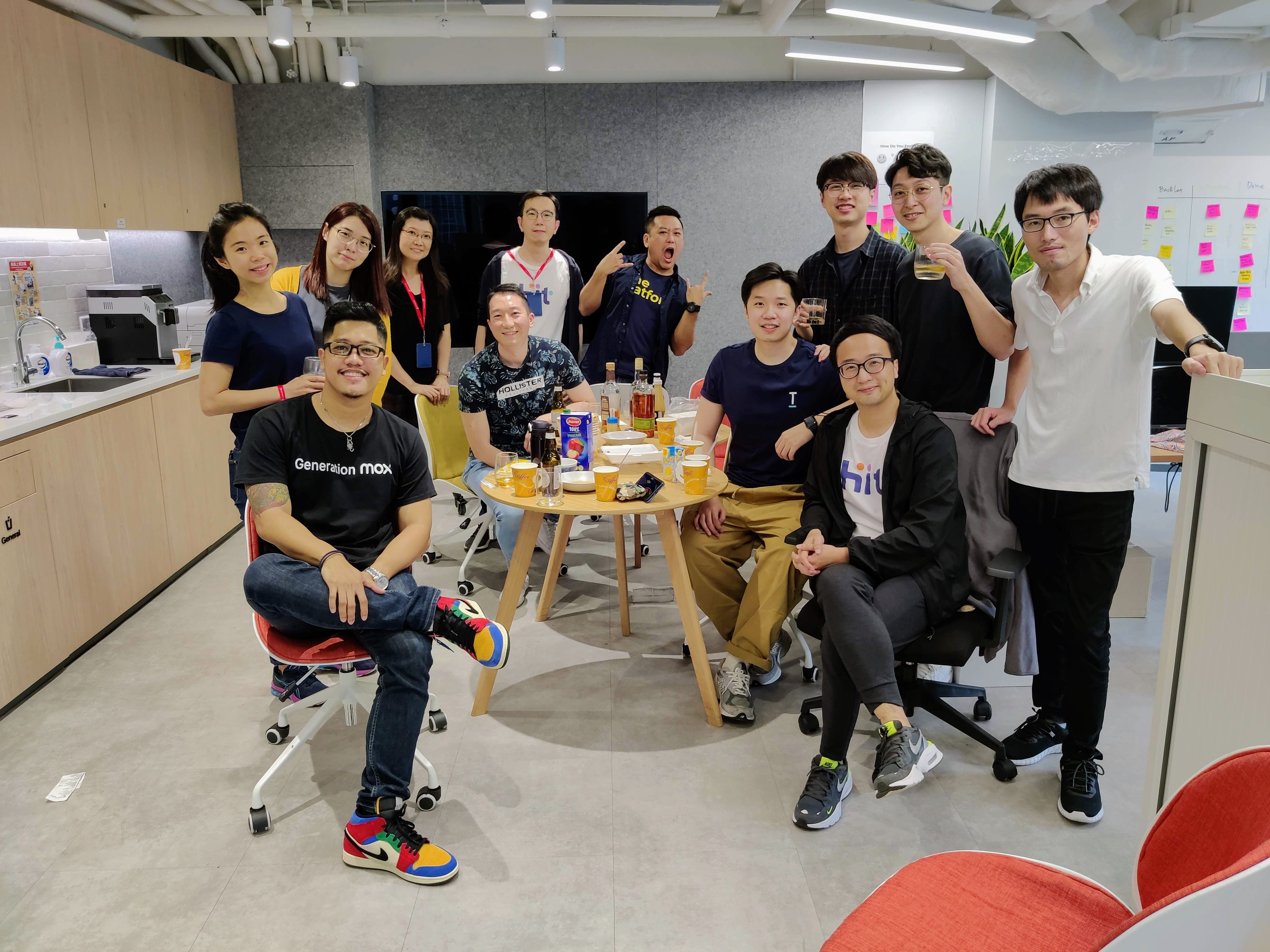 Michael with his workmates.
"It's all about being understanding. I always put myself in other's shoes before I react or respond to anything," Favila said when asked about the values he has picked up in his four-year journey with the school.
"Overall, it was fun. I was a kid who didn't take college seriously but when I look back, I always see that STI really built a foundation for me to kickstart my journey," he said.
Favila's story is a testament that the E2E system plays a significant role in handing the students an advantage when it comes to the real world. With over a hundred partnerships established with leading companies, STI ensures that each student will become successful once they become the professionals they aspire to become.