Conquering the World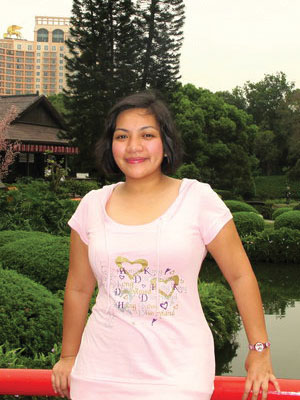 If you were born in a simple family where the priority is to provide for you and your siblings' basic needs, how would you fulfill an immense desire to travel the world, explore exciting places, get to know a lot of people, and experience the diverse cultures of various places?
Meet Gilyn Soriano Abordo, a girl who triumphed over such circumstances and has now travelled to 13 different countries like Australia, Thailand, China, Singapore, Malaysia, and Hong Kong (and counting!) since her graduation in 2006.
Gee, as she is called by friends, is a daughter of a retired military personnel and a homemaker. She is a government scholar from grade school to college. In college, she excelled both in academics and extracurricular activities. She graduated Cum Laude in BS Computer Science at STI College – Baguio. Likewise, she also served as President in both the Student Body Organization and the Rotaract Club of STI College – Baguio. Apart from these, she also received numerous citations including the prestigious Outstanding Students of the Cordillera Administrative Region award.
Upon getting her degree, she worked for Accenture as a Junior Software Engineer specializing in Java Programming. The following year, she was promoted to Software Engineer and this paved the way for a job opportunity in Singapore.
However, not everything went well in Singapore. A year after she accepted the job, recession hit the country and the company no longer renewed her contract. Still, her dream to travel and to help her family motivated her to move forward so she applied to various companies like IBM Singapore — one of the world's leading IT companies.
IBM Singapore hired Gee in 2009 as an analyst. Today, she pioneers a new global project which involves software testing, defects triaging, and representing the Singapore team during liaisons with international counterparts from the Philippines, USA, and India.
The girl who dreamt of traveling the world has already reached far. Apart from her escapades, Gee has also invested in properties in the Philippines and is currently trying her hand at the stock market. As she continues to live her dreams, she shares this advice to all STIers, "Have a vision for the future and focus on it. Study hard. Take every opportunity, every experience, and learn from it as much as you can because this will prepare you for what lies ahead. When you face trials and challenges, remember that you have friends and family that you can rely on. Most importantly, trust in God, put Him in the center of your life, and believe in Him and in yourself. Be confident because you are an STIer!"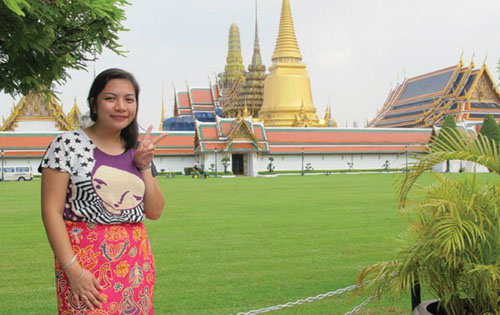 The famous view of Wat Phra Kaew or Temple of the Emerald Buddha in Thailand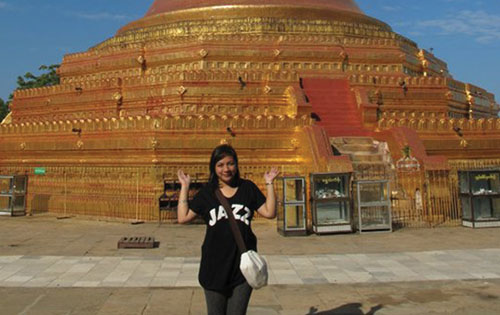 Exploring the beauty of the Golden Land - Myanmar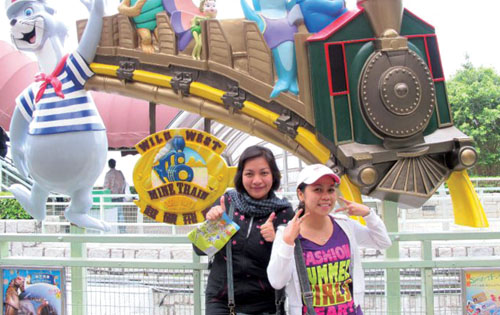 Kids at Heart! Gilyn and her friend at Hongkong Disneyland