The STIer DNA: Understanding Their Identity
What's the first word that comes to your mind when you meet an STIer?
We asked a few people — from fellow STIers, parents, and even potential employers — to describe what an STIer means to them.
Just like meeting people from Globe, SM, and other big companies, or even someone from a student organization, we relate the way they act and behave with where they come from. They become the organizations' ambassadors.
This is especially true for students and graduates. They are the living representations of their education — how they are disciplined, trained, and shaped to become. Read on to find out what makes up the STIer's identity!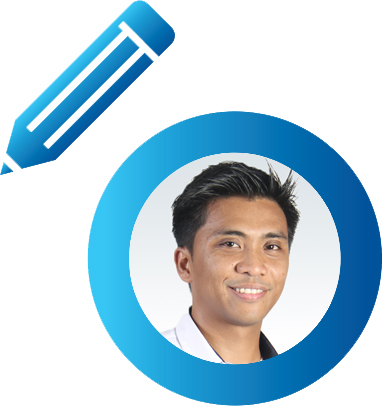 We asked a professor...
Career-oriented
STIers work hard to fulfill their dreams and aspirations. When dead-set on a goal, STIers perform at their best and exceed expectations, especially when they enjoy what they are doing. Ron Salem, Head of the BS Information Technology (BSIT) Department of STI College – Ortigas-Cainta, shared his observations of his students.
"An STIer is fun-loving, but craves challenges. I noticed that my students enjoy hands-on activities when training, and they are not picky about the kind of work I give them. They are passionate about the field they are in. This is also why I hold high expectations for them. The more they enjoy their work and stay at the company they work in, the more they will gain favor from their employers. This is always a good sign because employers like to work with employees who stay and share the same goal as them. With this kind of unwavering attitude, an STIer will continue to grow and that's how they will succeed in their ventures."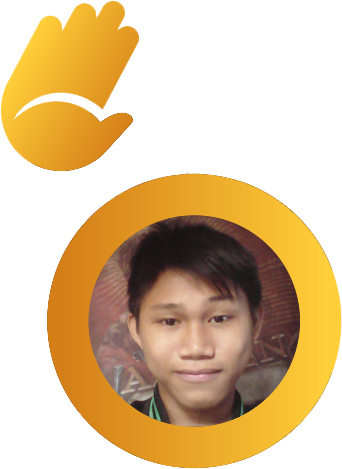 We asked a senior high school student...
Reliable
For a senior high school student, STIers are shaped by the premiere education of their school, making them exemplary individuals. Glen Gray Bido, a Grade 11 IT in Mobile Application and Web Development student of STI College – Novaliches, shares his impression of an STIer.
"Taking from my experiences during my first days in STI, I see STIers as friendly individuals who are more than willing to help. They gave me and my fellow Senior High School students a warm welcome during our first day, and were approachable which made it easier for me to adjust in the new environment. I believe that they learned these traits from the good discipline taught by STI."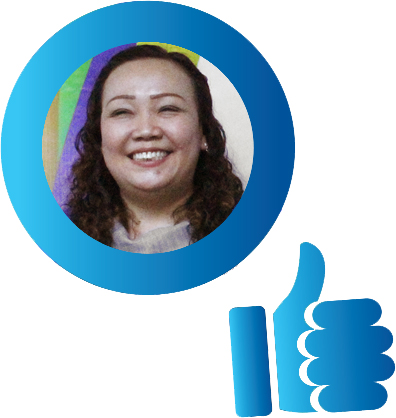 We asked a School Administrator...
A Source of Pride
An STIer embodies what their school or alma mater trained them for. To Marife Ibarra, the Deputy School Administrator of STI College – Caloocan, seeing an STIer excel or simply meeting an alumnus gives her a sense of pride. She sees in them the value of her work and efforts to shape well-rounded students.
"STIers give me a sense of pride and fulfillment. I feel overwhelmed when I see a student excel in the activities he or she participates in, as well as when an STI alumnus succeeds in his own ways because I see the significance of my work through their achievements. STIers stand out because they embody the most important values of education: knowledge, professionalism, and hard work."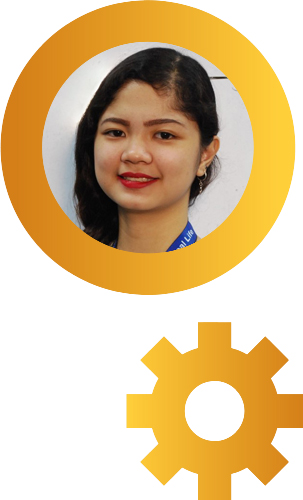 We asked a college student...
Professional
Professional is what STIers are trained to be in their schools, a BS Hotel and Restaurant Management sophomore of STI College – Cubao, Claire Liwanag, shares how.
"We were taught to be focused and organized — whether through academics or through the activities we participate in — we have to be professional. We focus on tasks that needs to be done. We were disciplined to always be updated with the latest events so we are aware of how to act appropriately in any event, and be prepared for anything whether here at school or in the real world. So an STIer, no matter where he or she is, remains a professional because that's what we were trained to be."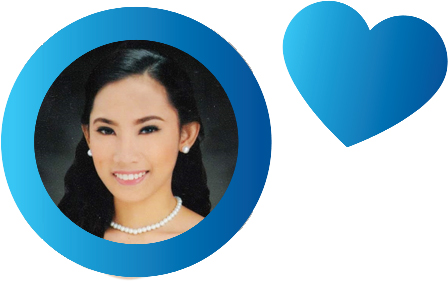 We asked a Guidance Counselor...
Driven
STIers are always at their best, especially when they are keen about what they're doing. To Maria Cecilia "MC" Ollero, Guidance Counselor of STI College – Global City, the students she interacts with daily are competent people who strive for excellence in their chosen fields.
"STIers are talented individuals who are driven to pursue what they want to do. Once STIers are passionate about something, they are very good at it. They put a lot of hard work in what they do, therefore they excel whether they participate in extra-curricular activities or when they perform in the work field."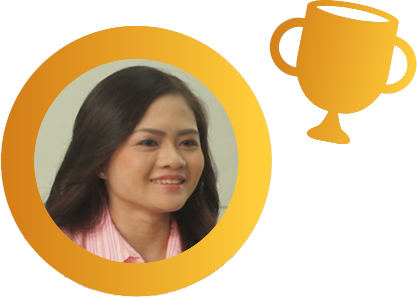 We asked an alumna...
Someone who Stands Out
More than a reminder of her alma mater, an STIer is someone who is an outstanding professional in the workplace. That's why Janina Jayme, Leasing Officer of Shopping Center Management Corporation and an alumna of STI College – Novaliches, proudly endorses her fellow alumni as skilled and proficient individuals.
"To me, an STIer is someone who excels and goes beyond what is expected of him. He is diligent, flexible, and determined to climb up the ladder of his chosen field. These are also the reasons why I don't hesitate to refer applicants who graduated from STI to my immediate head. I trust them and their capabilities."
We asked a parent...
Confident
For a parent, choosing a good school for his child is important. To Arthur Imbat, father of BSIT junior Ada of STI College – Meycauayan, being an STIer means being a well-educated individual who receives good training from the school.
"Both me and my daughter are confident; Ada with herself, and me with her future. When I encounter STIers, I see them as bright people who receive the same training as my daughter, and are better prepared to find a stable livelihood after they finish school. I see STIers as people who are made for success and I feel the same confidence for them as I do with Ada."
We asked employers...
Competitive
STI's reputation as an institution that delivers real life education gave Virgilio Palaroan, the owner of Zorin Systems International, Inc., high expectations towards its graduates.
"STI is known as a valued academe in IT that develops their students to be knowledgeable and up-to-date in their chosen field of expertise. As an employer, I believe STIers are dedicated in their work and also embody the values taught by STI. They possess the skills that makes them globally-competitive and they are highly trainable individuals who can overcome any challenge that come their way."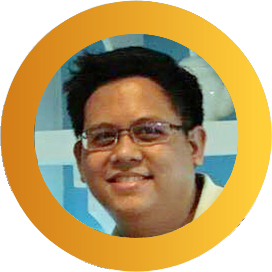 Flying V Vice President for Site Development Michael Pestano adds, "Aside from being techie, STIers adapt well in the workplace. They are resourceful and can easily find ways to solve any problems they encounter. Efficiency is much expected from them."
You embody your school wherever you go and in whatever you do. The values, the knowledge, and the skills that you display will reflect what kind of education you received. More than just a label or name, being an STIer is an identity to uphold and that is just the start.
The question continues to stand among the new batch of STIers including yourself: What does it mean to be an STIer? Whatever your answer will become a part of the STIer DNA in you that will continue to grow the more you nurture it. It is now up to you to take the challenge and prove what you are really made of!
---