Must-watch Korean Dramas
If you're looking for something to watch on a Friday night with your family or friends, we've got you covered! Whether you're a K-drama fan or not, you'll surely like our picks below. Get ready to be amazed, inspired, and immerse yourself in Korean culture. ??? ??! (Junbi? Shijak! Translation: "Ready? Let's Go!")
SIGNAL
Genre: Crime, Mystery, Thriller, Drama • 16 episodes
If you love solving mysteries, Signal will not disappoint. Two cold case profilers from 2015 stumble into a mysterious walkie-talkie that allows them to communicate to a detective from 1989. The two begin to solve crimes and prevent them from ever happening. The series has a knack for incorporating real life cases and events like the still unsolved Hwaseong serial murders and the 1994 Seongsu Bridge collapse that will make you feel a sense of reality.
Still curious? Try watching: Descendants of the Sun, City Hunter, Voice, and Bridal Mask
TOMORROW WITH YOU
Genre: Fantasy, Romance, Drama • 16 episodes
The time-traveling CEO of an investment firm, Yoo Sojoon, foresees his death along with the photographer, Song Marin. He soon finds out that he has a mysterious connection with her and marries her in an effort to change their future.
Tomorrow with You is a truly compelling fantasy-romance drama with well thoughtout details. It will leave you wondering how the characters ended up the way they did and why they say or do certain things.
Want to watch more in the future? Go check out: The Master's Sun, My Girlfriend is a Gumiho, Goblin, and Circle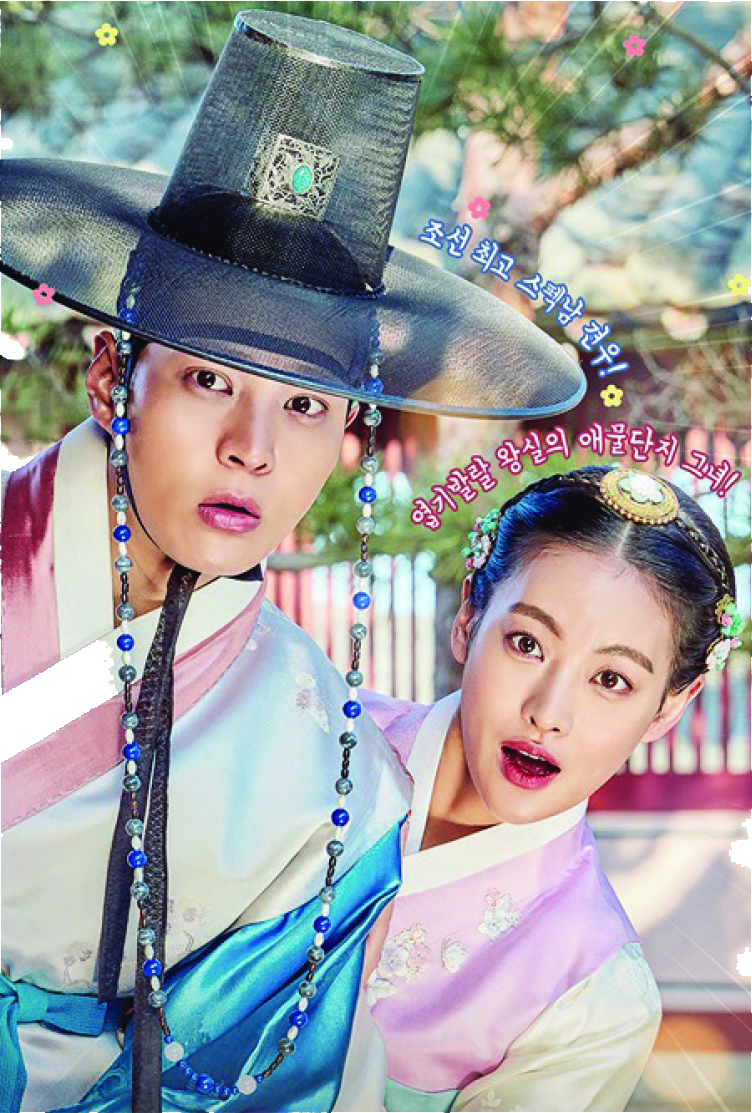 MY SASSY GIRL
Genre: Sageuk, Fusion, Comedy, Romance • 32 episodes
Based on the popular 2001 movie of the same name, My Sassy Girl is a sageuk remake that will surely get you hooked with its witty conversations and quirky characters! Gyeonwoo is a prickly and egoistic city scholar called by the people as "Joseon's national treasure" for his money, looks, and intellect. His perfect world starts to fall apart after he meets Princess Hyemyung who is known for causing all manner of trouble in and out of the palace. Romance ensues as Gyeonwoo and Hyemyung get into all sorts of mischief and adventure
In for more mischief? You might want to watch: Love in the Moonlight, Rebel: Thief Who Stole the People, Sunkyungkwan Scandal, and Scarlet Heart: Ryeo
FIGHT MY WAY
Genre: Slice of Life, Romance, Comedy • 16 episodes
Watch as four friends in their late 20s fight for their way out of their mediocre lives! Meet former Taekwondo hotshot, Go Dongman who now works as a pest exterminator. He tries to become an MMA fighter in his wish for another chance at life. Choi Aera, on the other hand, is an information desk girl at a mall who dreams to be a TV anchor. Meanwhile, Kim Jooman and Baek Seolhee have been putting off their marriage due to their financial incapabilities. Fight My Way is an extremely inspiring and relatable drama especially for students and professionals who are also struggling with different aspects of their lives.
Loved this drama? You'll like: Weightlifting Fairy: Kim Bokjoo, Emergency Couple, Misaeng, and Kill Me, Heal Me
SAY WHAT? (GLOSSARY OF TERMS)
K-drama — the shortened term for Korean dramas
Sageuk — a film or drama that features historical elements of ancient Korea or Joseon. This may include historical figures, places, and events.
Joseon — refers to ancient Korea
Fusion — a film or drama that combines elements of traditional and modern Korea.
---