STI Students bring the BIDA in BIDA 2023 Awards
By: Allysa Nievera , October 18, 2023
With the world rapidly evolving, fostering entrepreneurship among the youth has become crucial. Spearheaded by the Philippine Chamber of Commerce and Industry (PCCI) Education Committee, the annual Best Business Idea Development Awards (BIDA) is organized yearly to honor and celebrate the entrepreneurial spirit and innovative thinking of young minds across the Philippines.

The competition has become the ultimate platform for young entrepreneurs to unveil groundbreaking business concepts that are set to shape the future of industries and markets.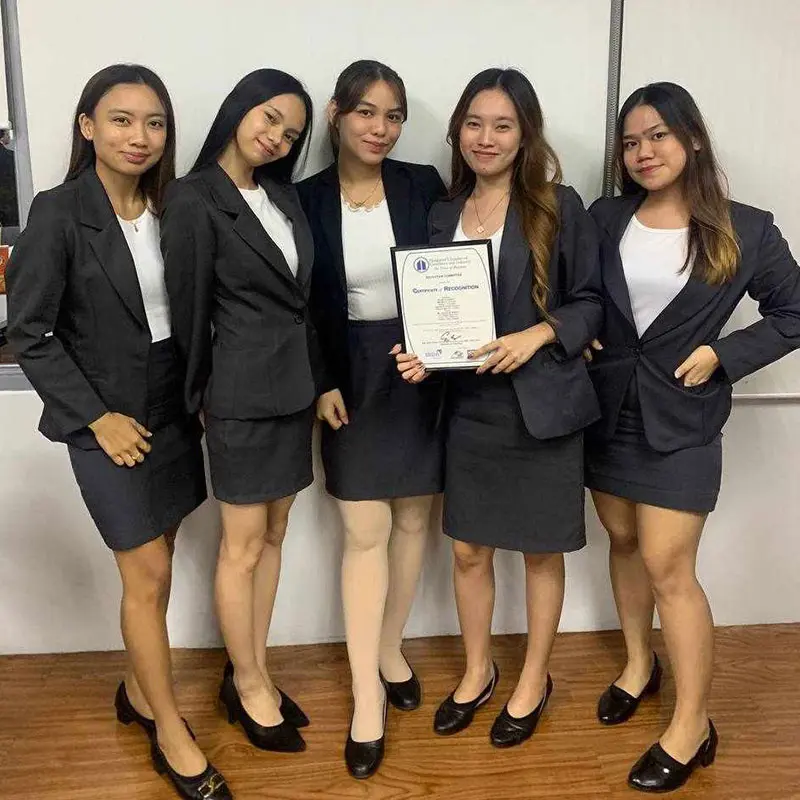 (From left to right) Jerica Funclara, Paula Angela Finuliar, Nicole Cajayon, Mai Mai Cilomen, Hannah Francess Gerona during the awarding ceremony.

Business Administration students Nicole Cajayon, Mai-Mai Cilomen, Hannah Frances Gerona, and Paula Angela Finulia, together with their coach, Mr. Jay-pee Padilla have earned their place among the top 5 finalists in the Food category held at PCCI office Mckinley, Taguig City on September 21, 2023.

The other schools that made it to the top 5 are Northwestern University, Our Lady of Fatima University, Mapua Malayan Colleges, and Naga College Foundation Inc.

STI's unique blend of quality education and a supportive environment has enabled these students to not only dream big but also realize their aspirations in the competitive world of entrepreneurship.

The journey of these students to the top 5 was paved with a business concept that piqued the interest of the BIDA 2023 judges, despite juggling academic work and other activities, still managed to participate in the contest.

"During the initial phase of our preparation, we encountered difficulties when we had to modify the original flavors using a traditional method. Nonetheless, the outcome improved, and we successfully delivered the presentation," Nicole Cajayon said.

The success of STI College's participation in the BIDA 2023 Awards is not solely the result of students' efforts. It also underscores the institution's commitment to providing students with the necessary support and mentorship. STI's faculty members, with their expertise in business and entrepreneurship, played a crucial role in guiding the students throughout the competition.

"The students' dedication, late-night preparations, and how they transformed initial challenges into successes are truly inspiring. The unwavering commitment, creativity, and entrepreneurial spirit have shone brightly. Keep believing in yourselves, dream even bigger!" Coach Jaypee said.

As STI College continues to foster innovation and entrepreneurship, it not only empowers its students but also contributes to the broader landscape of business development in the Philippines.