Honoring the 23 of '23 STI Distinguished Alumni Awards
May 11, 2023
After enduring three years since the last awarding event, the STI Education Services Group (STI ESG) honored a group of remarkable professionals at the 2023 STI Distinguished Alumni Awards ceremony on May 5, 2023.
Nominated across the institution's 63 networks of schools, a total of 23 alumni from STI were given tribute for bringing pride and honor to their beloved alma mater through their personal achievements, professional skills, and value-oriented services.
Held at The Forums, Solaire Resort in Paranaque City, the event was a way for the institution to recognize the achievements of these individuals and the positive impact they have brought to the school.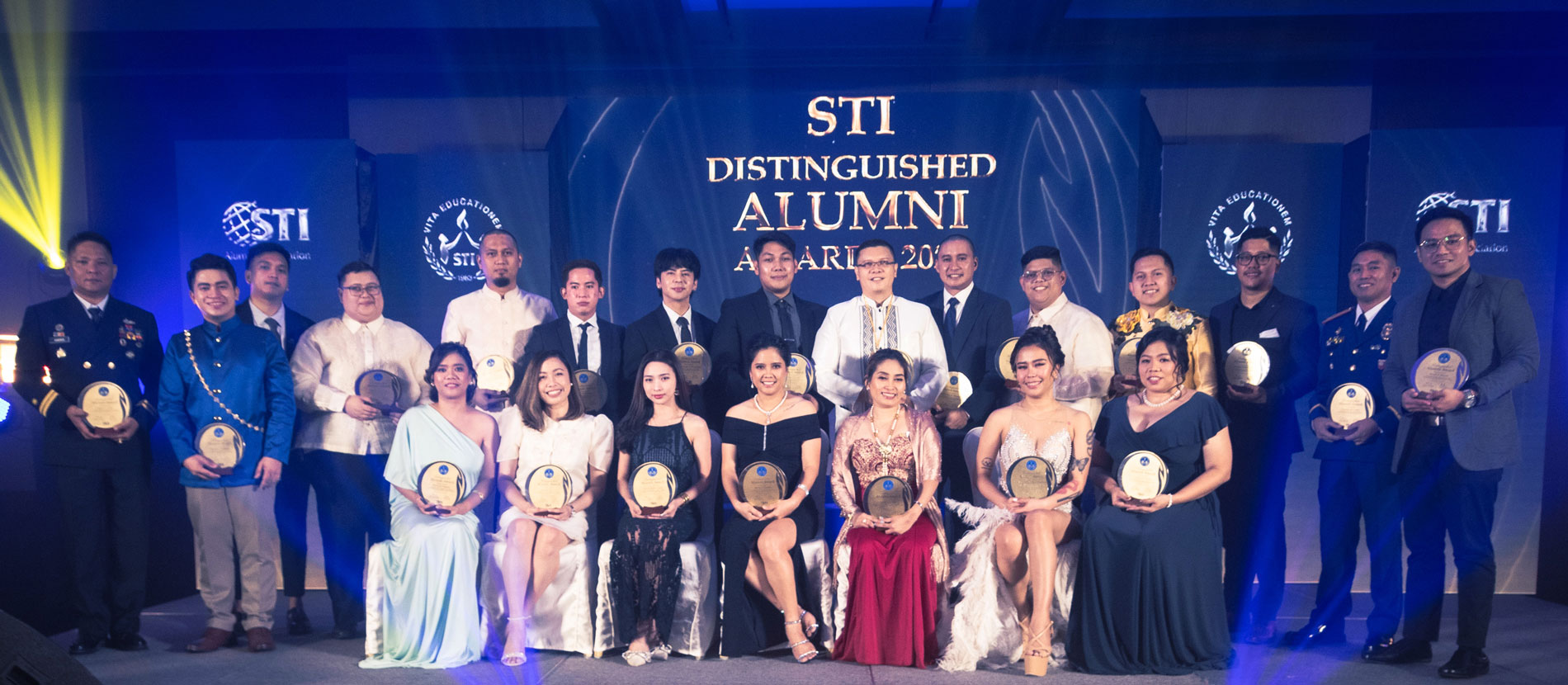 The awardees of this year's STI Distinguished Alumni Awards.
Get to know this year's batch of STI Distinguished Alumni awardees below.
1. Hans Reginald J. Alejandro
BS Accounting Technology (now BS Accounting Information System)
Batch 2019
STI College Sta. Maria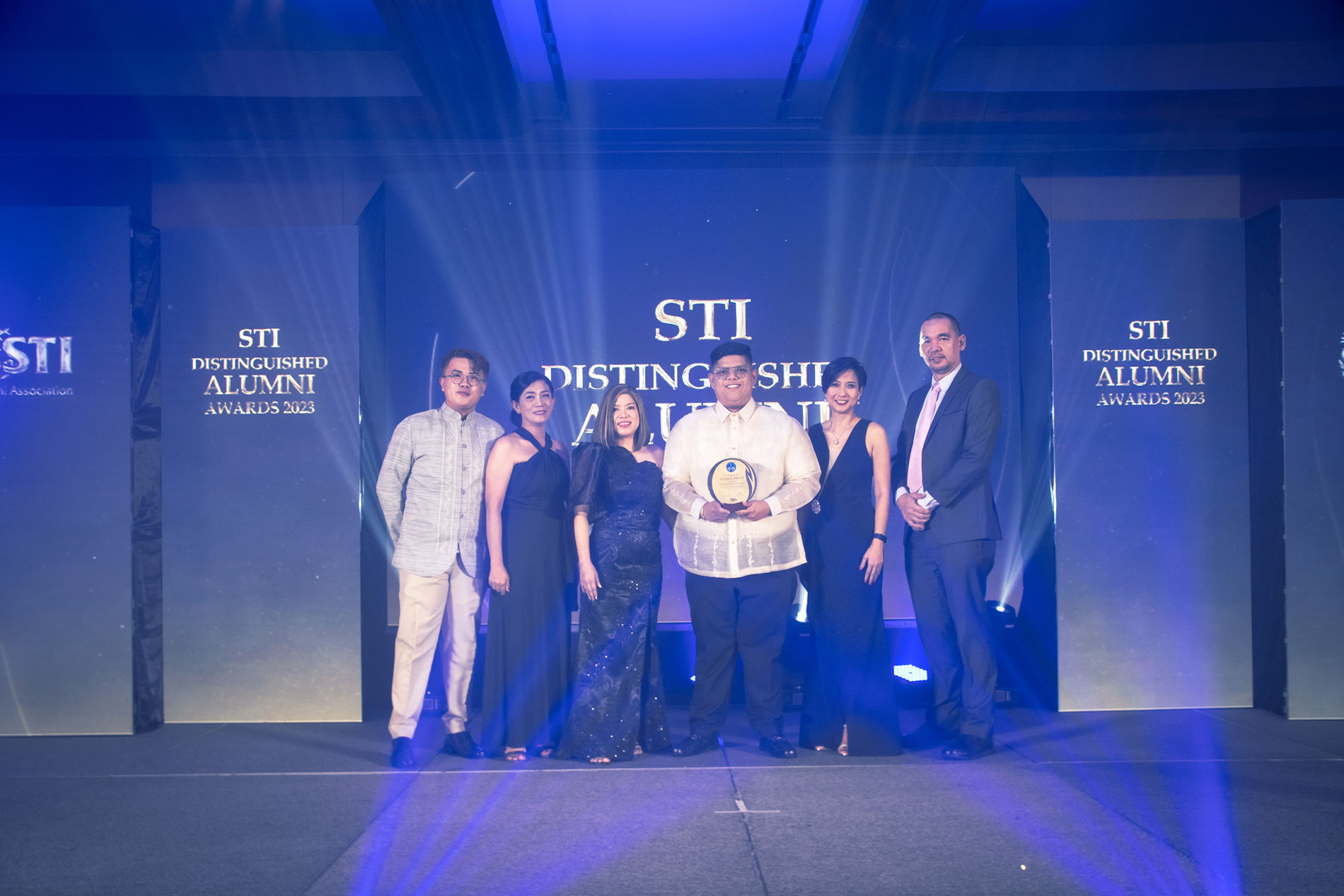 A respected public servant, Mr. Alejandro currently serves as the Sangguniang Kabataan Chairperson/Ex-Officio Barangay Councilor of Sta. Maria, Bulacan since 2018. He has garnered various leadership recognitions from the local government such as the "Natatanging Sangguniang Kabataan Chairperson Ng Bulacan", "2022 Saludo Excellence Award for Outstanding Humanitarian and Leadership Service", and "Metro Excellence Leadership Award in Humanitarian and Public Service" among others.
2. Edmar L. Andes
BS Computer Science
Batch 2003
STI College Legazpi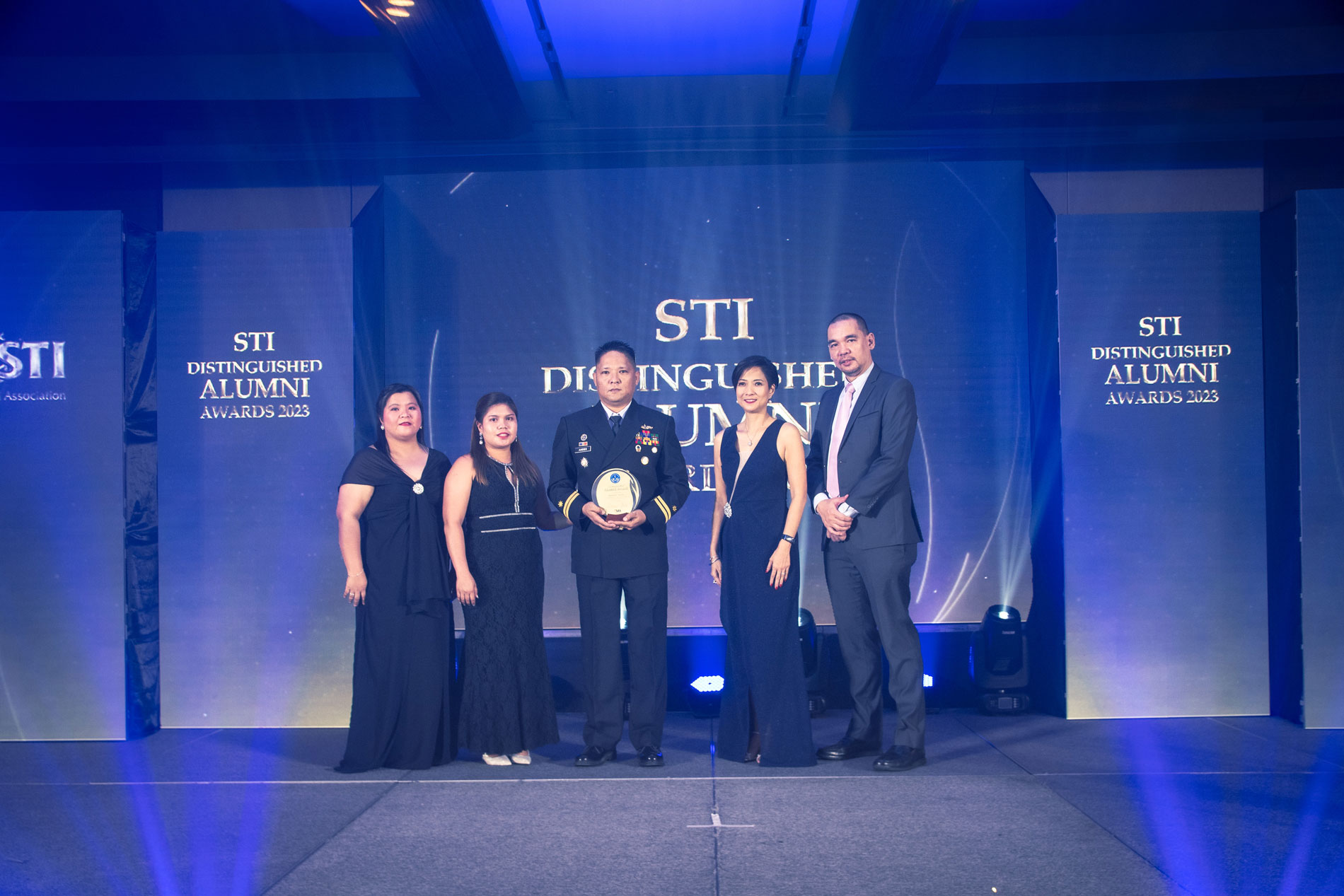 The Deputy Chief of the Command Operations Center of the Armed Forces of the Philippines Western Command, Mr. Andes' journey has led him to a lot of leadership opportunities, climbing the ladder slowly but surely — taking pride that his success is credited to being able to put the morale and welfare of his subordinates ahead of his own.
3. Patrick James B. Caidic
BS Computer Engineering
Batch 2019
STI College Muñoz-EDSA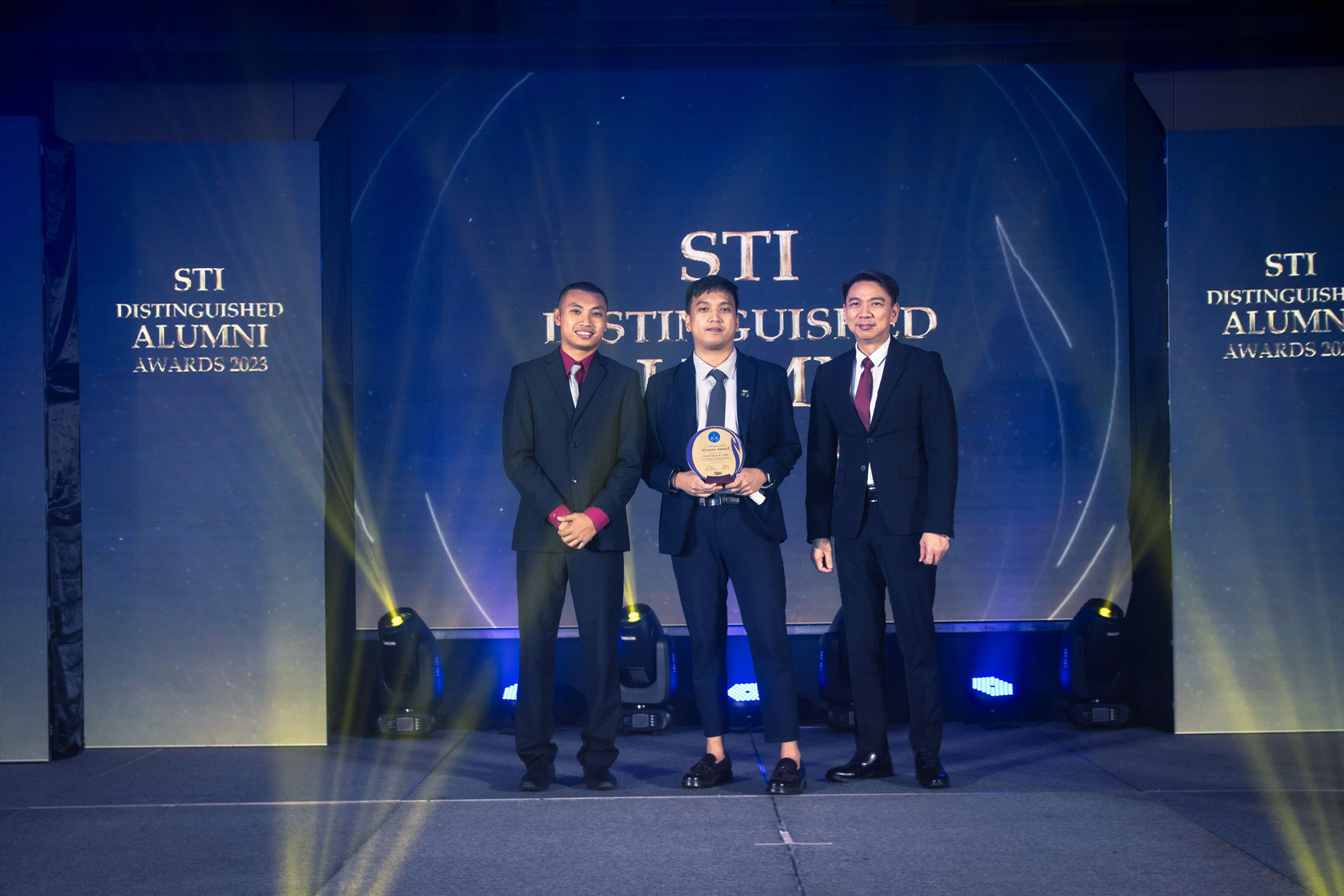 With sterling passion and dedication, Mr. Caidic turned his favorite hobby into a thriving profession. Globally known as E2MAX, he started out as a player with many seasons under his belt which leveled him up to be the Team Captain of Execration, a local professional esports team that plays in the MLBB Philippines League. He also led the team in representing the country for the MLBB Southeast Asia Cup 2021 in which they brought home the championship crown.
4. Pampilo S. Catapang, Jr.
BS Nursing
Batch 2011
STI College Sta. Maria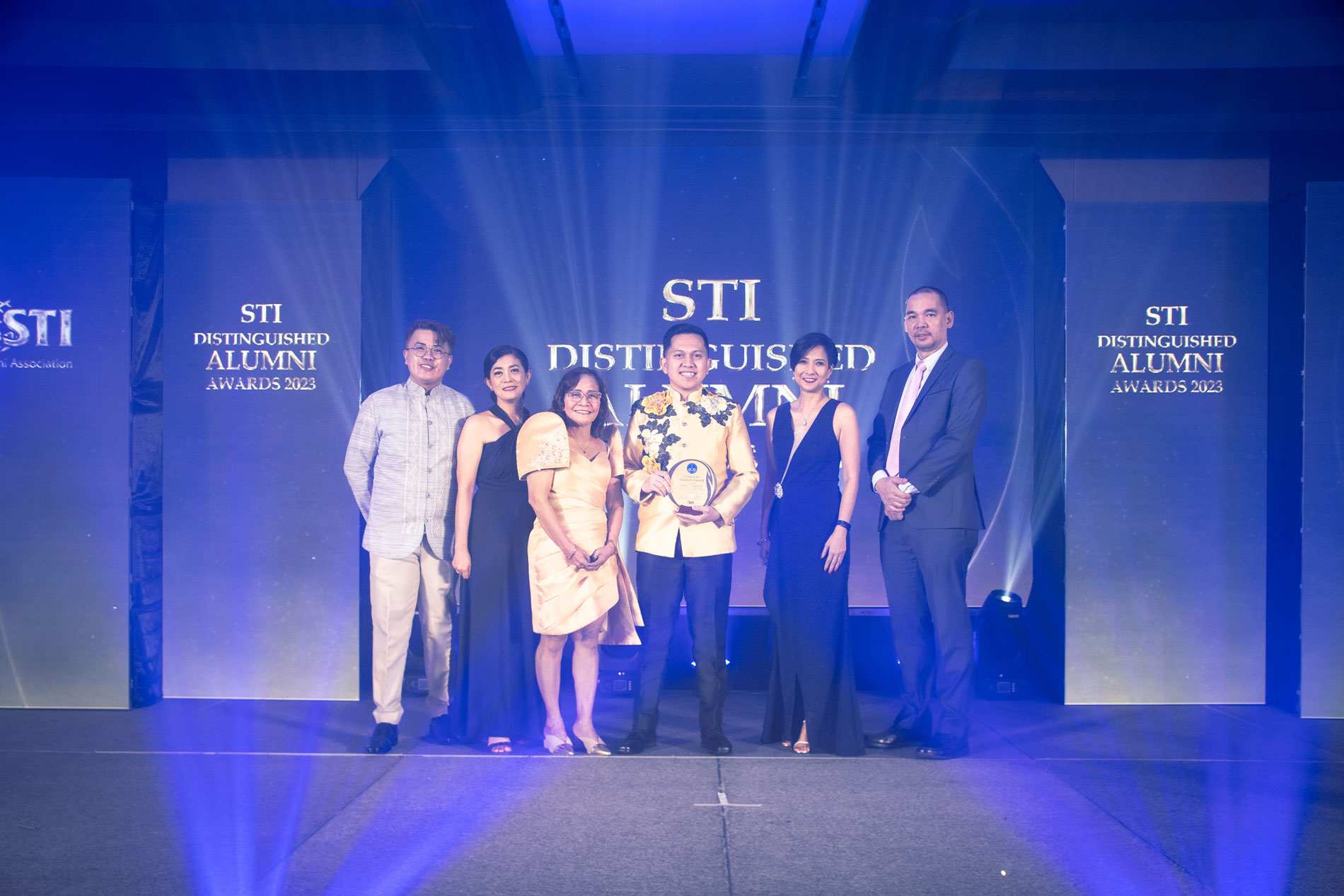 The pandemic proved to be a big shift in the medical field, especially for an ER nurse like Mr. Catapang. After experiencing first-hand what being a frontliner is like, he is now assigned to the pediatrics emergency care of one of the reputable hospitals in the country. He takes pride in sacrificing his own interest to ensure the safety and well-being of every patient everywhere he goes.
5. Eliseo S. Dela Cruz
Associate in Computer Technology
Batch 1999
STI College Malolos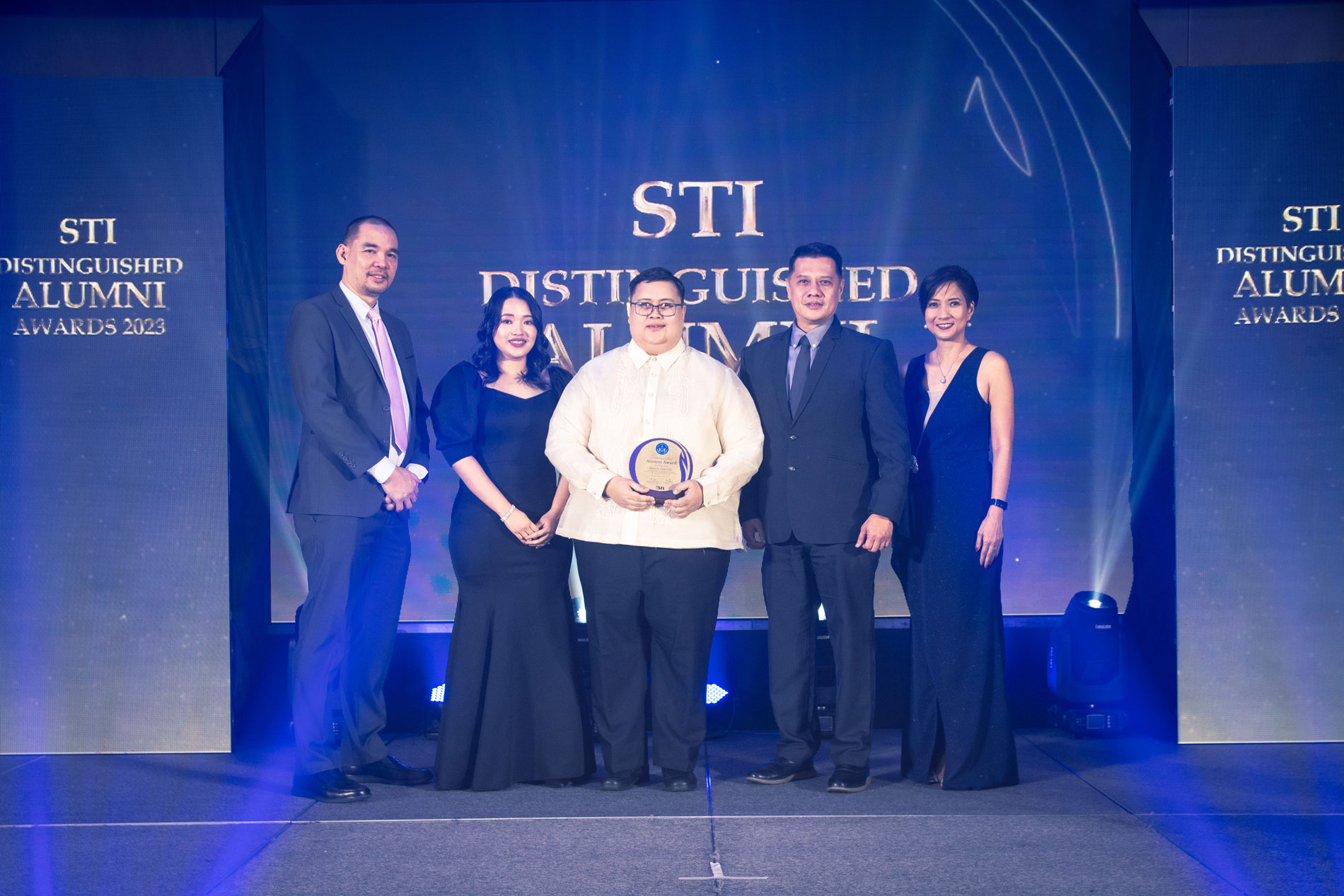 A professor, a leader, a mentor, and a public servant, Mr. Dela Cruz has worn a lot of tassels and laurels all throughout. Currently the department head of the Provincial History, Arts, Culture, and Tourism Office of the Provincial Government of Bulacan with a long list of accolades to his name, he claims his best achievement so far is having his students and mentees outshine him.
6. Christian V. Delgado
BS Hotel and Restaurant Management (now BS Hospitality Management)
Batch 2018
STI College Ortigas-Cainta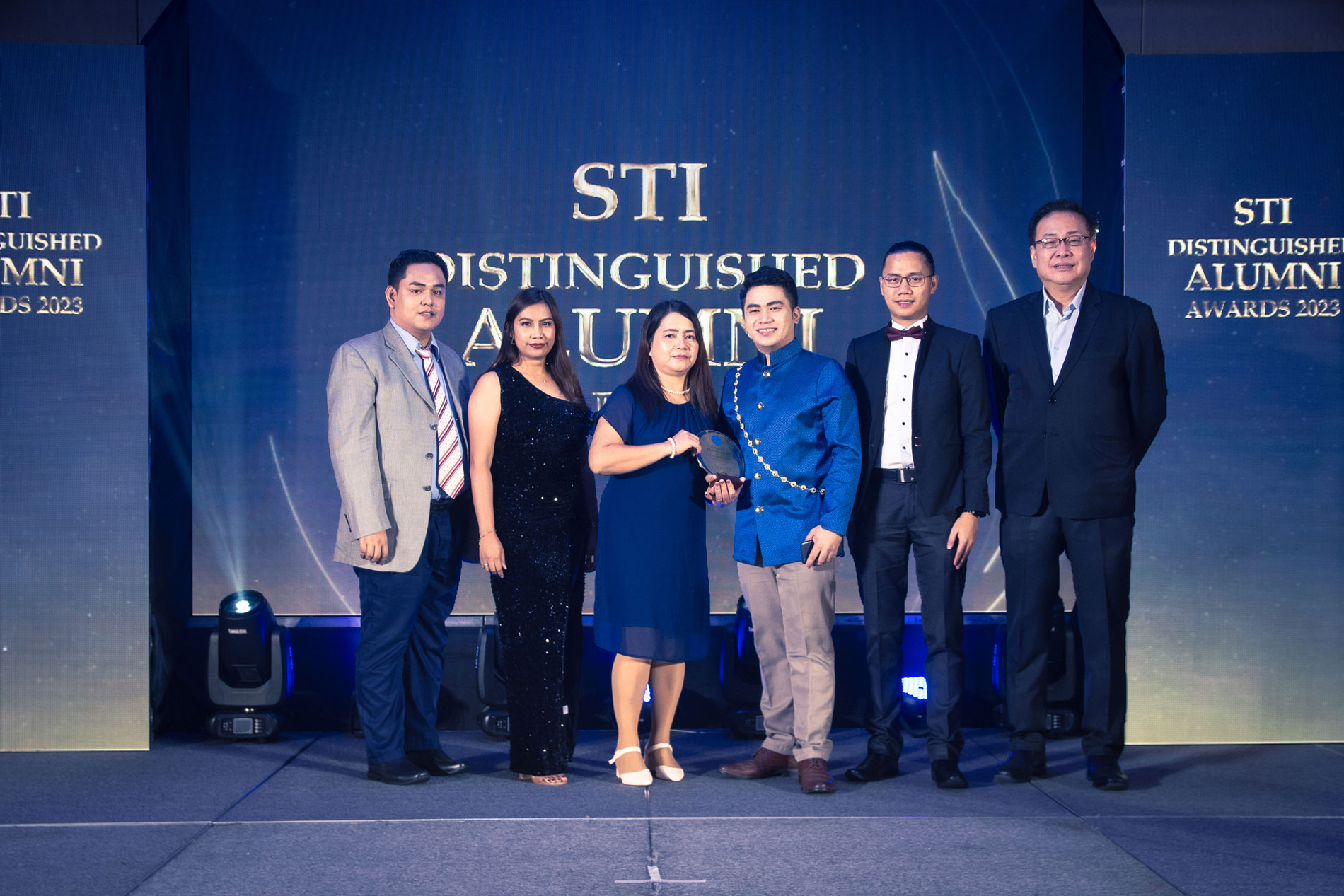 Being a student ambassador of STI College Ortigas-Cainta to Thailand helped Mr. Delgado find his purpose. His experience in The Land of Smiles has made him realize how his deep passion for cooking can be translated into being a progressive entrepreneur who can bring the flavors of Thailand closer to Filipinos through his own restaurant called Chawasdee.
7. Yusop E. Dimaporo
BS Hotel and Restaurant Management (now BS Hospitality Management)
Batch 2015
STI College Cotabato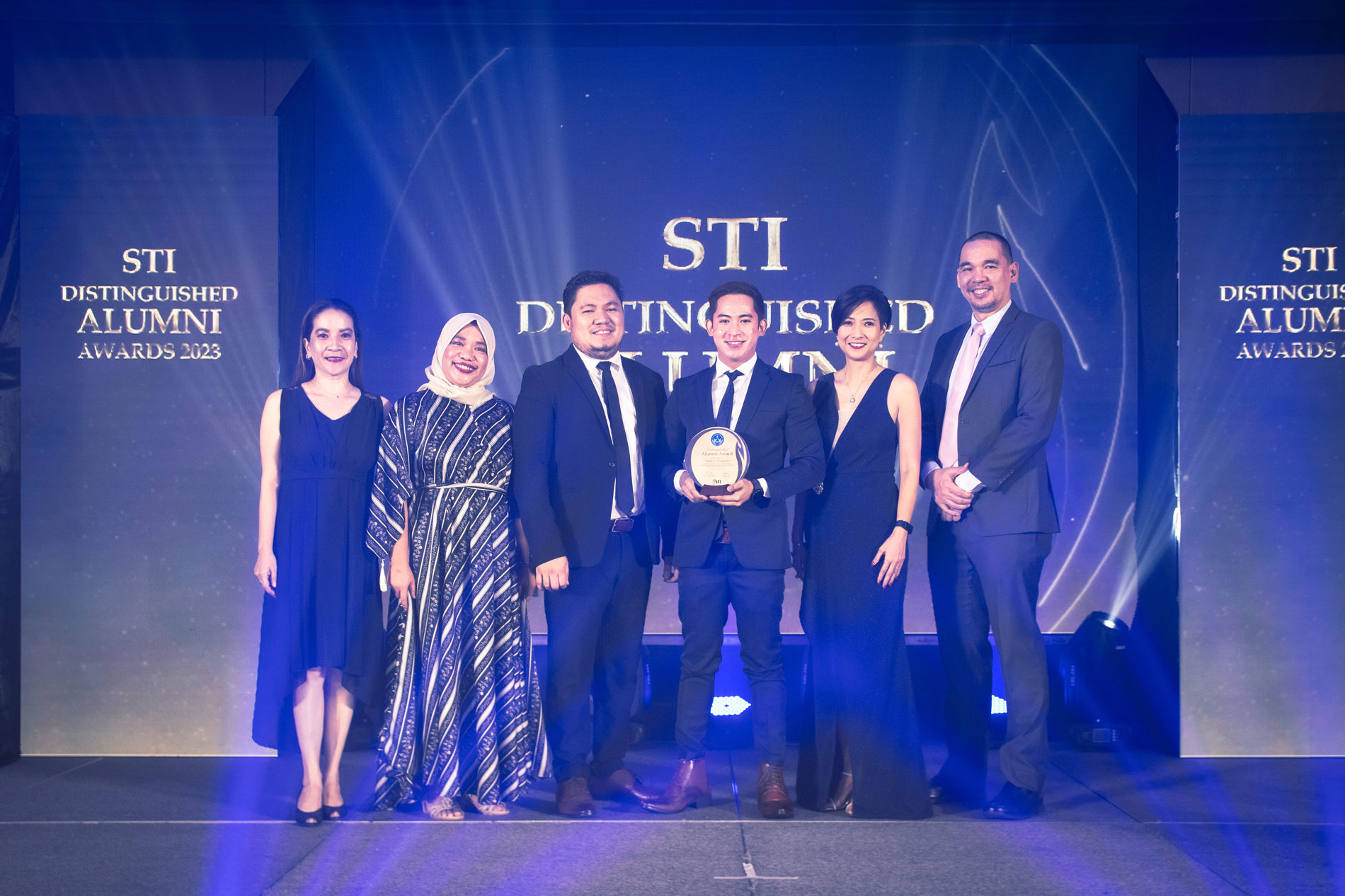 From representing his alma mater in the Tagisan ng Talino nationals to becoming a young chef, caterer, and entrepreneur of an award-winning café and catering services company in the Bangsamoro Autonomous Region in Muslim Mindanao (BARMM), Mr. Dimaporo founded several businesses, namely Cake Works, Greatea Smart Café, Kitchenmix, and Skin Aesthetics, that showcase his resilience and perseverance. His success all began from scratch but are now models of how to build a strong foundation in their community.
8. Suharto S. Esmael
BS Information Technology
Batch 2011
STI College Cotabato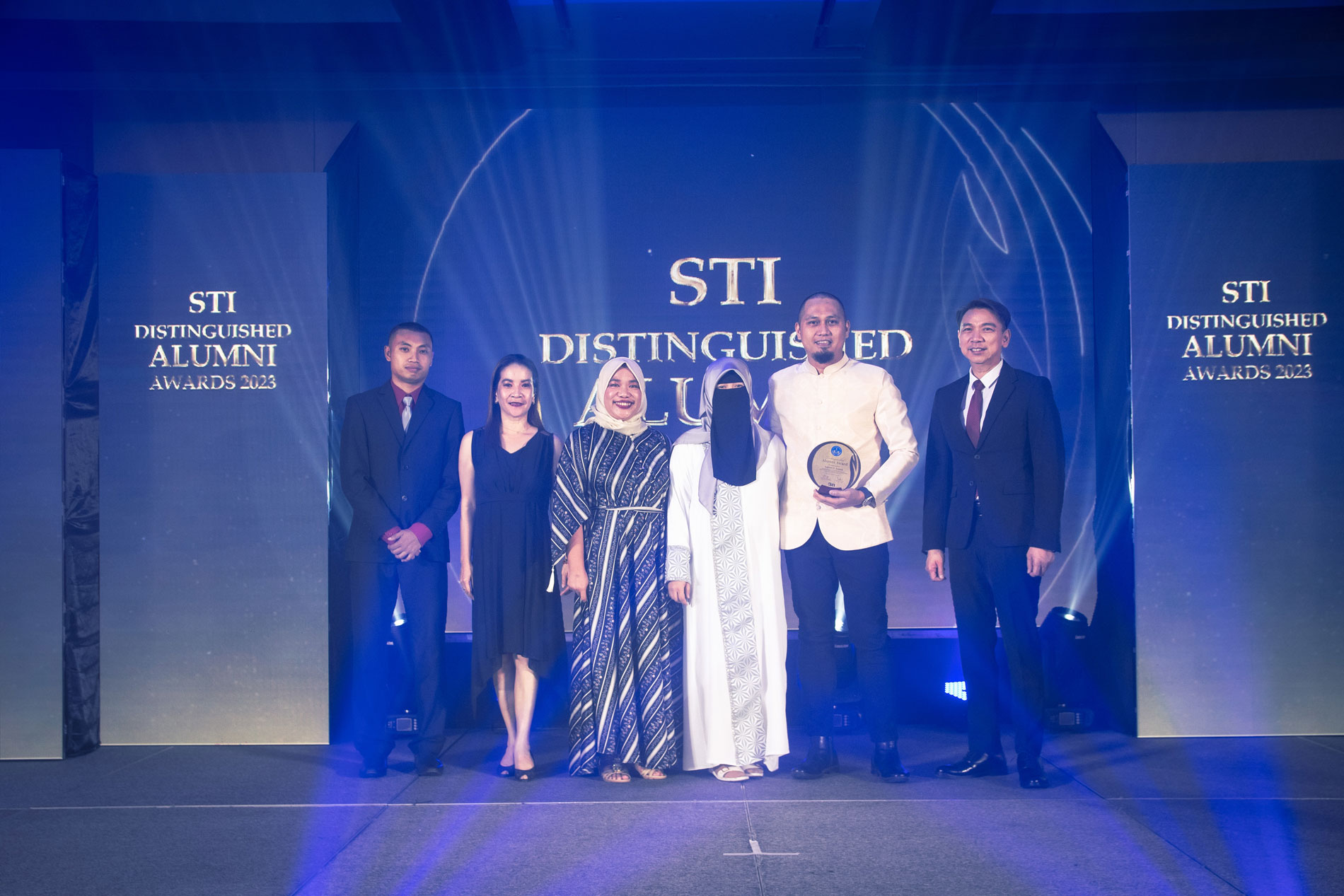 As a parliament member of the Bangsamoro Transition Authority (BTA) of the BARMM and the Chairman of the BARMM's Committee in Science and Technology, Mr. Esmael is fulfilled to be given the opportunity to work on addressing issues related to technology, healthcare, education, economic growth, and infrastructure development of the whole region.
9. Joan V. Estabillo
BS Hotel and Restaurant Management (now BS Hospitality Management)
Batch 2015
STI College Naga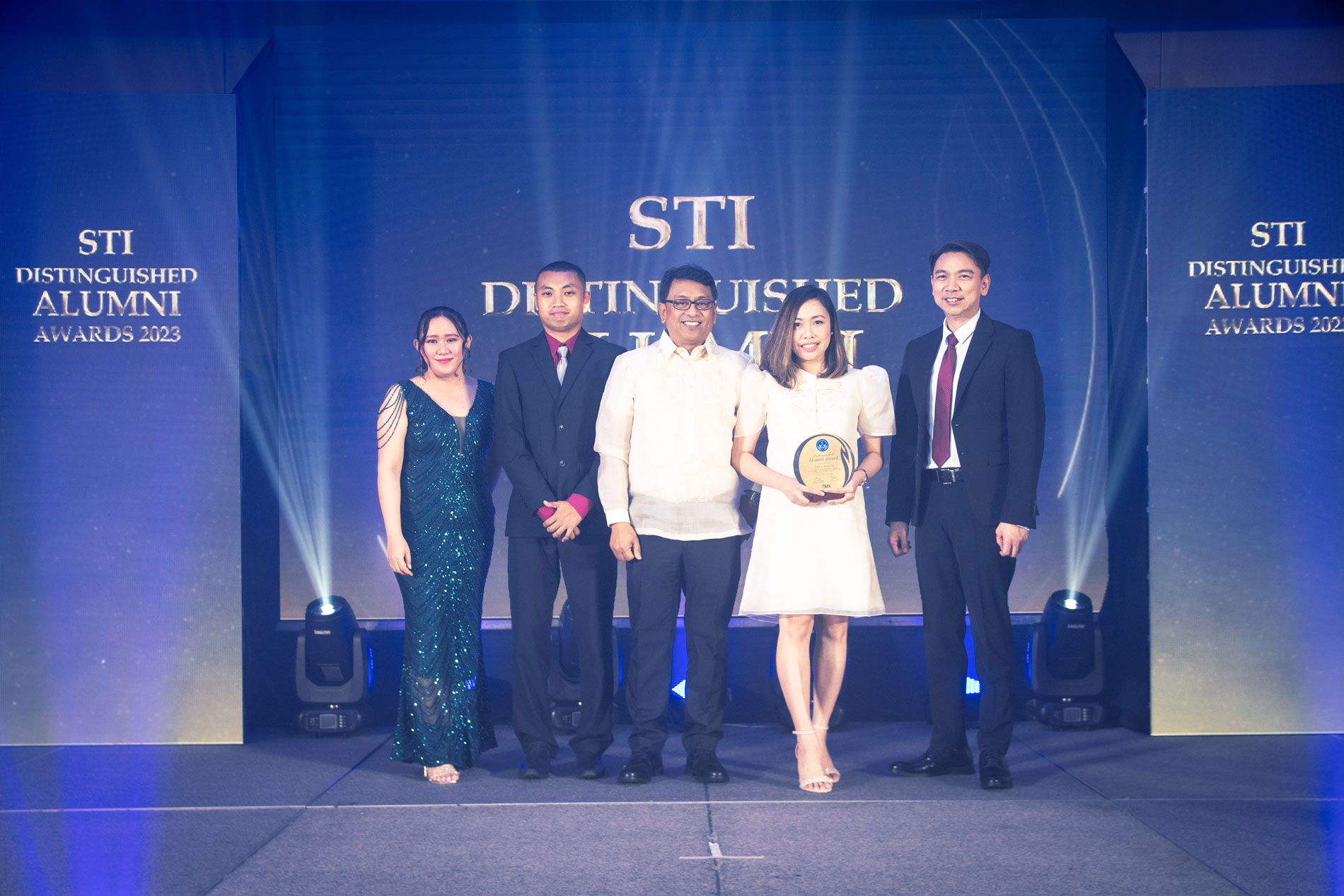 The institution's extra-curricular programs like the Tagisan ng Talino sparked Ms. Estabillo's dreams and passion for baking. Today, she owns a pastry shop called Captain's Chef Sugar Arts Cakes and Pastries Shop and is a brand ambassador for a local food manufacturing company Sugar King. She gives back her God-given talent by sharing her passion and knowledge with others.
10. Michael Philip B. Favila
BS Computer Science
Batch 2009
STI College Shaw (now STI College Sta. Mesa)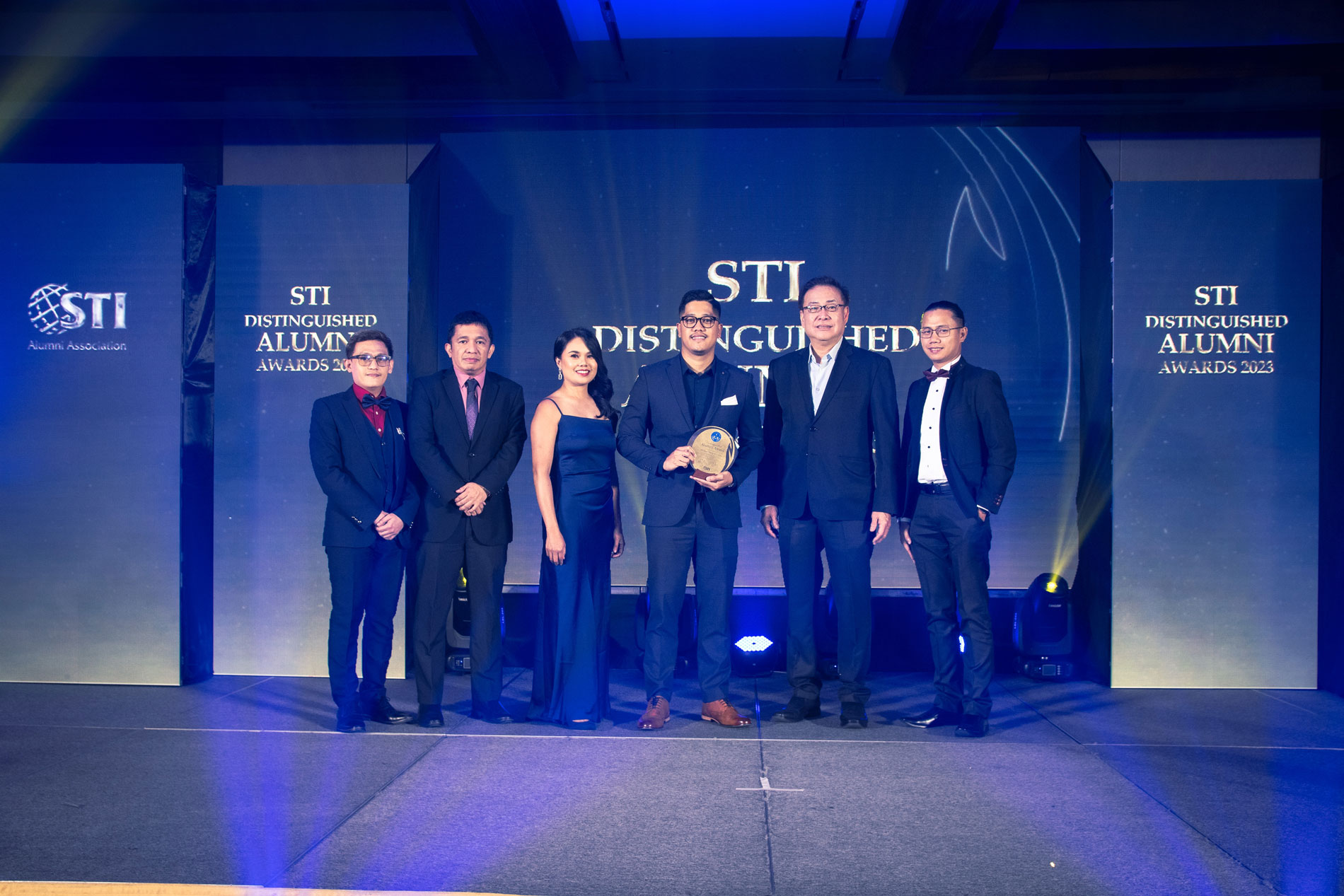 Leading various teams of engineers in Hong Kong and Singapore has provided Mr. Favila with a chance to experience diverse cultures and effectively collaborate across multiple teams and functions. He has always been the driver of the team and now serves as the catalyst of a newly formed group of 70 engineers in Maya Bank.
11. Allaine Geraldine N. Francisco-De Vera
BS Business Administration
Batch 2016
STI College Balagtas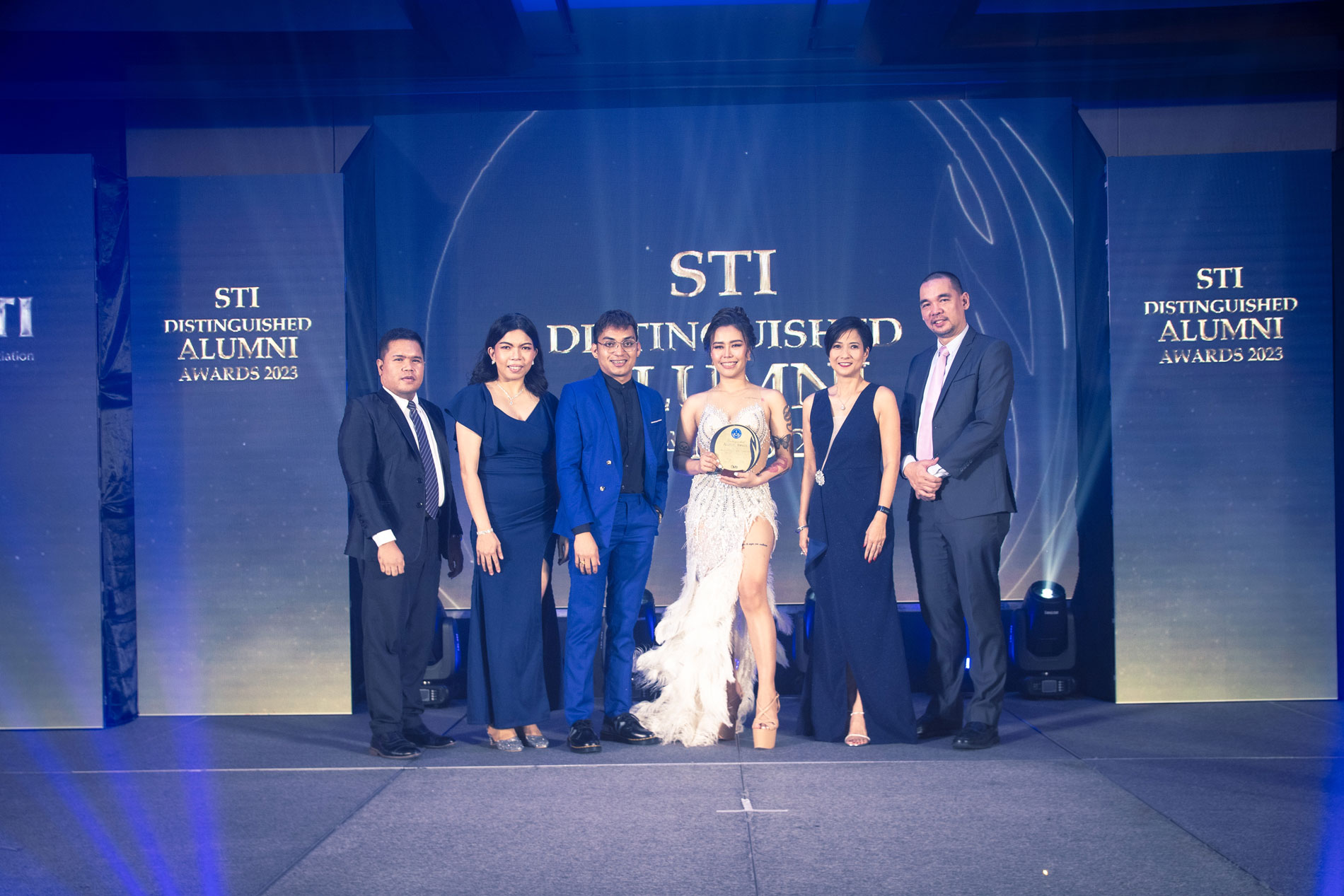 Ms. De Vera started her business at a young age, and she continues to shine brighter each day. As the owner of A&M Closet which now has 17 branches in Luzon and Visayas, this awardee is an entrepreneur with a heart, as she provides aspiring entrepreneurs with opportunities to start their dreams while also giving back to the community through charity and volunteer work.
12. Merely P. Fukuta
BS Business Administration
Batch 2018
STI College Makati (now STI College Pasay-EDSA)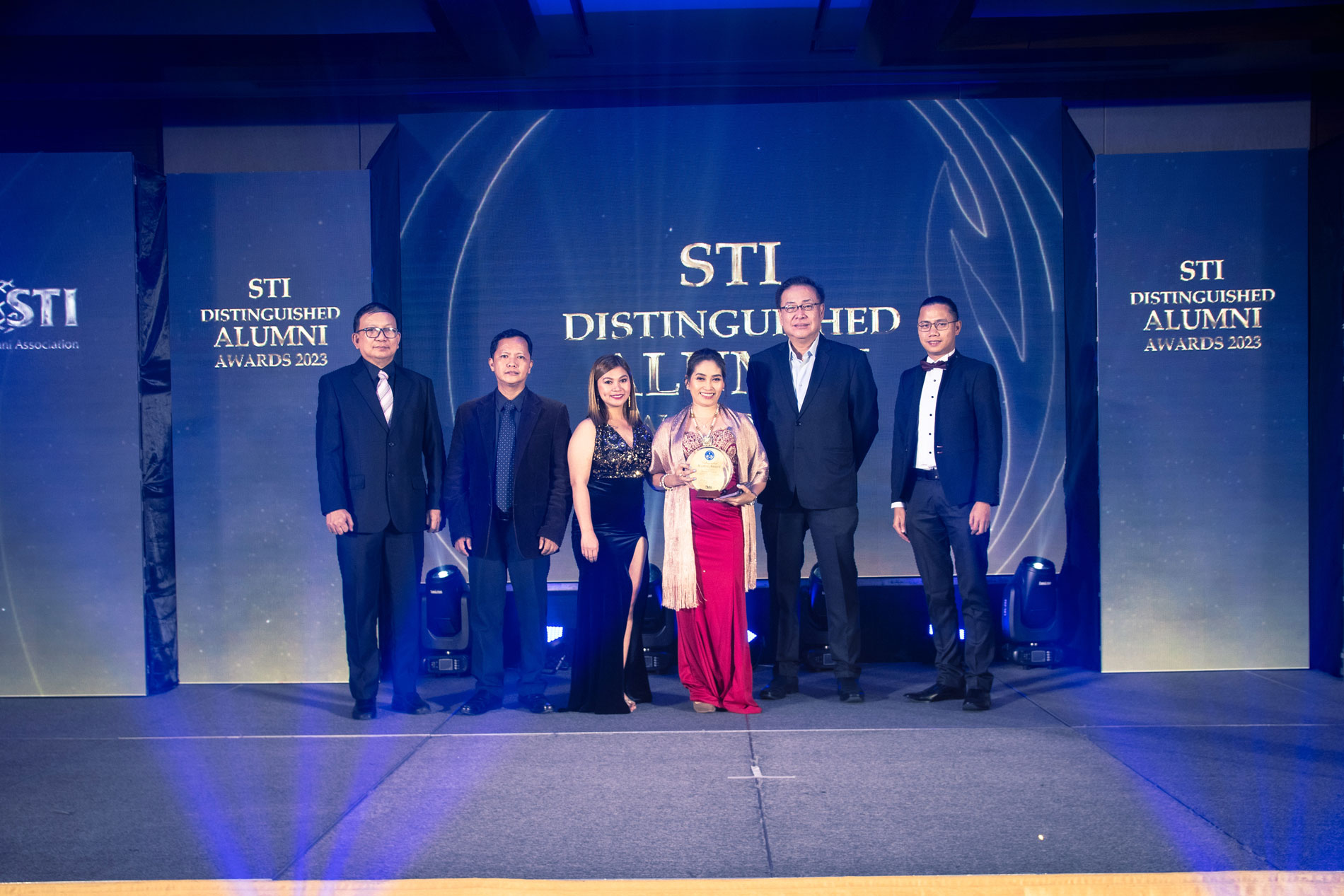 Ms. Fukuta excels not only in her chosen field but also has continued to become an active participant in various humanitarian service projects. From her humble beginnings as a premier barbershop owner, she was able to fulfill not only her dreams but also the dreams of thousands of Filipinos whom she was able to deploy to Japan as the President and Owner of the ARK Overseas Human Resource Corporation.
13. Wilbert F. Gunao
BS Nursing
Batch 2011
STI College Sta. Maria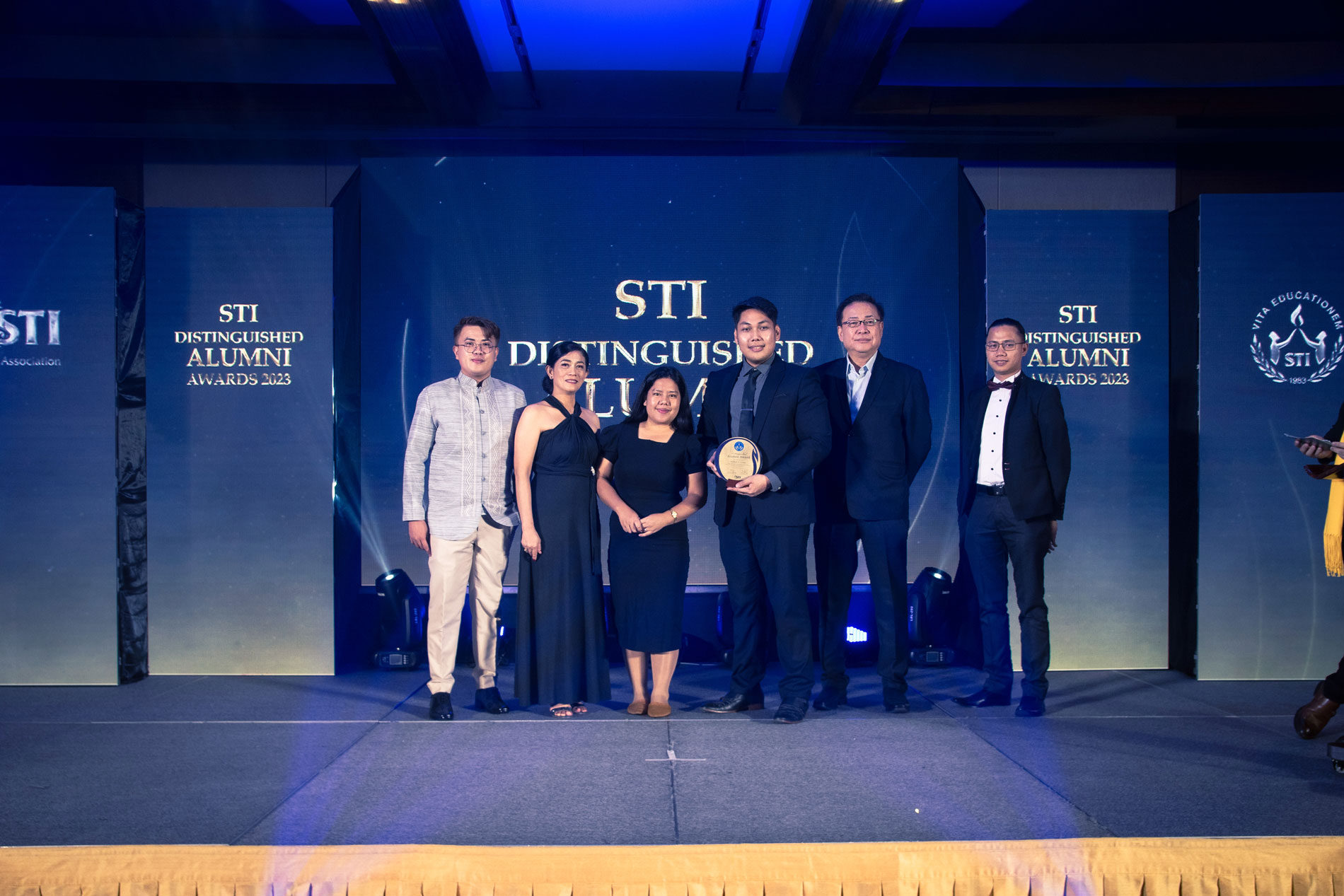 From graduating with a degree in Nursing to getting a degree in Criminology eight years after, and now taking up his Juris Doctor, Mr. Gunao is really passionate about learning. With the support of family and STI, he became a Registered Nurse in 2011 and has trained to become a Policeman who proudly represented the country in the Interpol project TRACE in 2018.
14. Prince Jefrey O. Hernandez
BS Business Administration
Batch 2009
STI College Balayan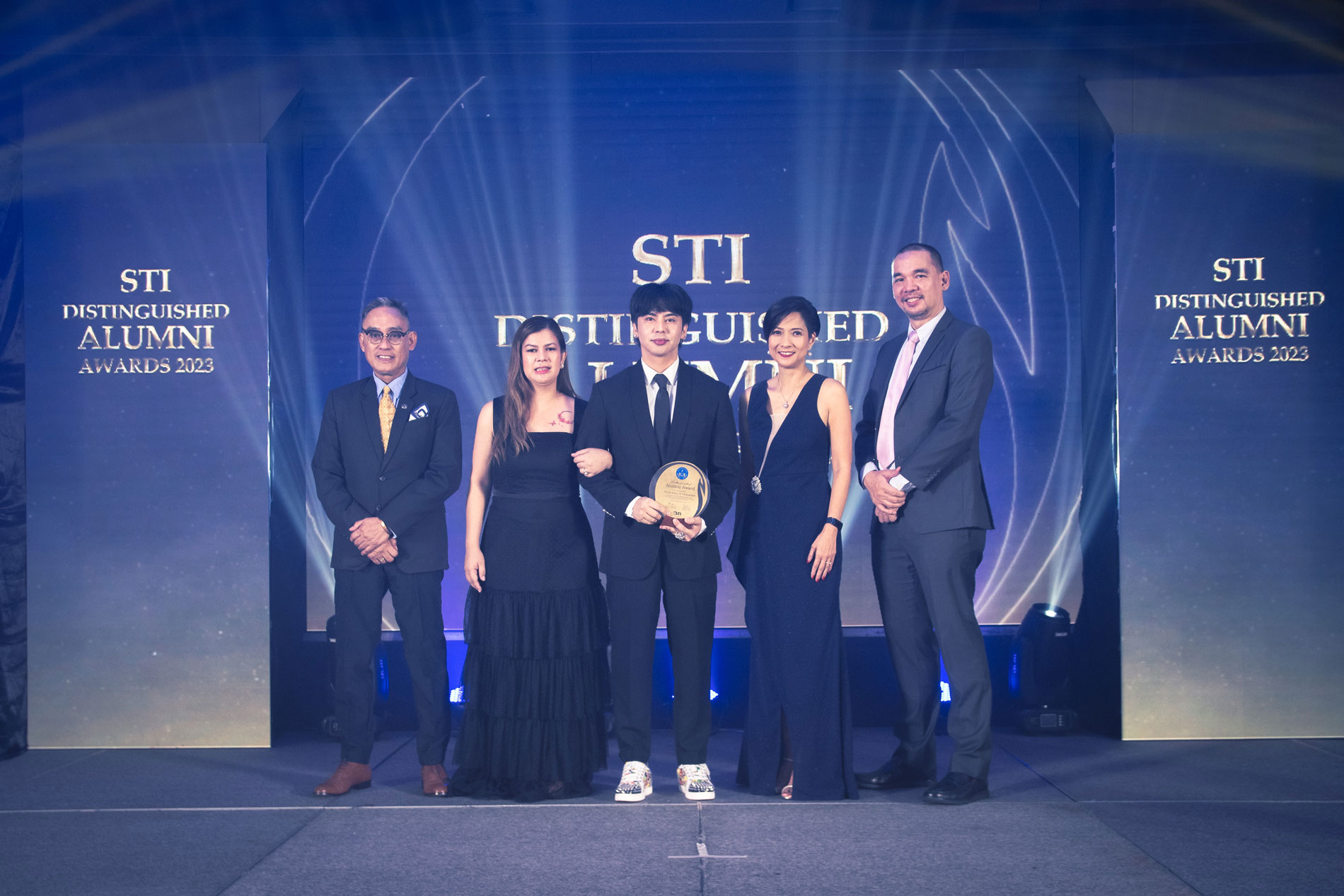 Mr. Hernandez believes that it takes determination and hard work to achieve one's dream — and he did just that. Driven by his strong ambition to reach his goal, the business graduate is now the proud owner and CEO of the Royal Prince Aesthetic Slimming Center which now has 12 branches nationwide.
15. Angelica G. Ibanez
BS Computer Science
Batch 2006
STI College Sta. Cruz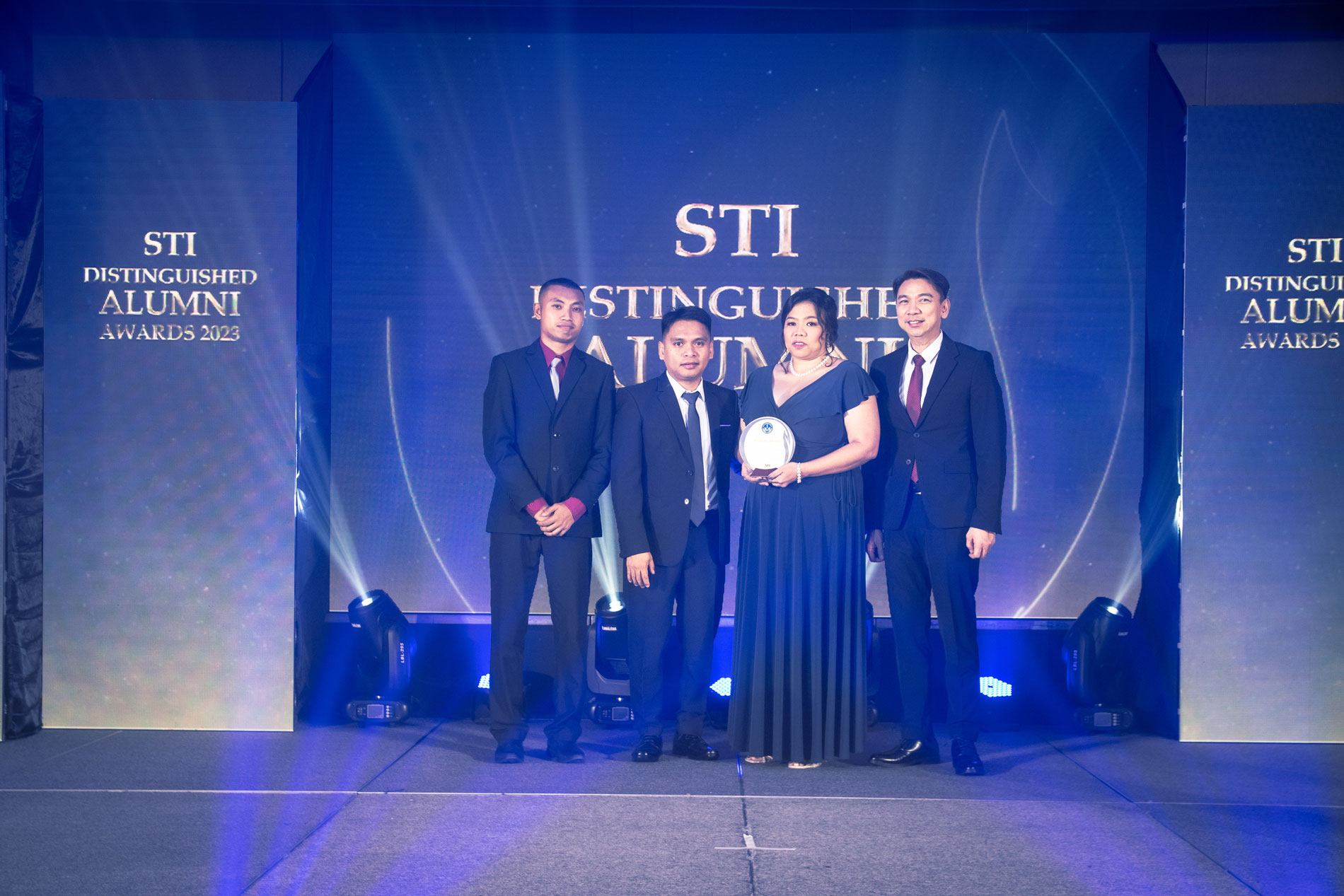 Starting out as a working student during her years with the institution, Ms. Ibanez now stands as a seasoned professional with an extensive experience in Data Analytics and Data Management. Her faith in God and herself has led her to become the Senior Sales Operations Specialist at Amazon Web Services.
16. Yancy F. Kaibigan
Associate in Computer Technology
Batch 2015
STI College Batangas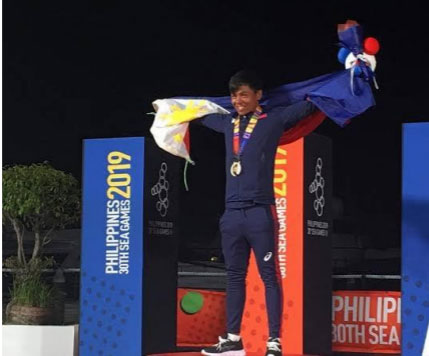 The wind, the waves, his board, and his discipline fueled Mr. Kaibigan to become a multi-awarded National Athlete of the Philippines. He is a globally acclaimed windsurfer who took home the gold medal during the 2019 Southeast Asian Games Windsurfing event.
17. Cariza Milam Llena
Bachelor of Arts in Psychology
Batch 2019
STI College Muñoz-EDSA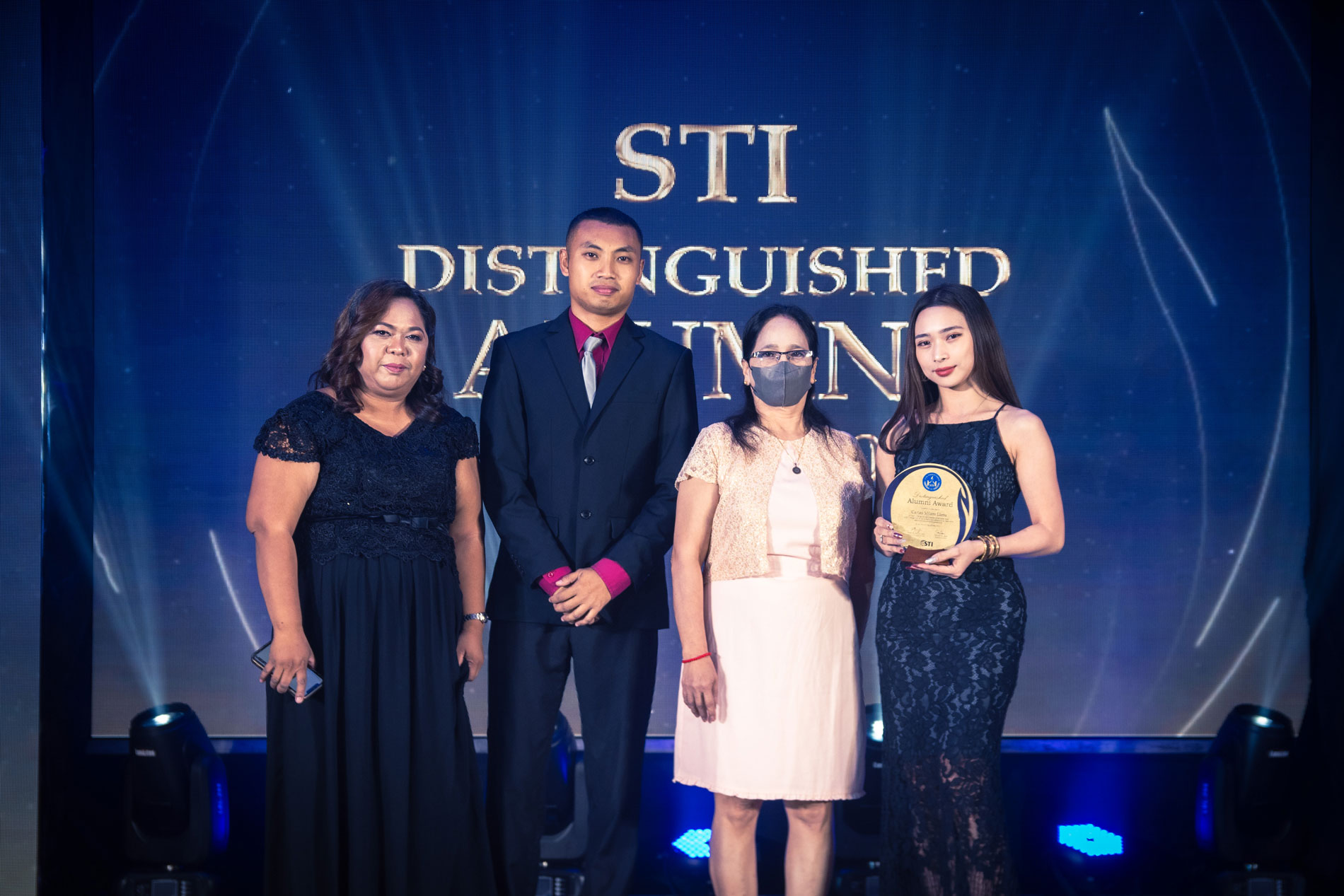 Ms. Llena was in 3rd year college when she started selling lip tints in school to fund her studies. What started as a small business has now grown into Carizma Beauty Products. After opening it for distribution to help young entrepreneurs who were once like her, it was recognized as the "Best Beauty and Skincare Product Provider" at the 32nd Asia Pacific Excellence Award in 2022.
18. Christian M. Lozano
BS Information Technology
Batch 2012
STI College Ortigas-Cainta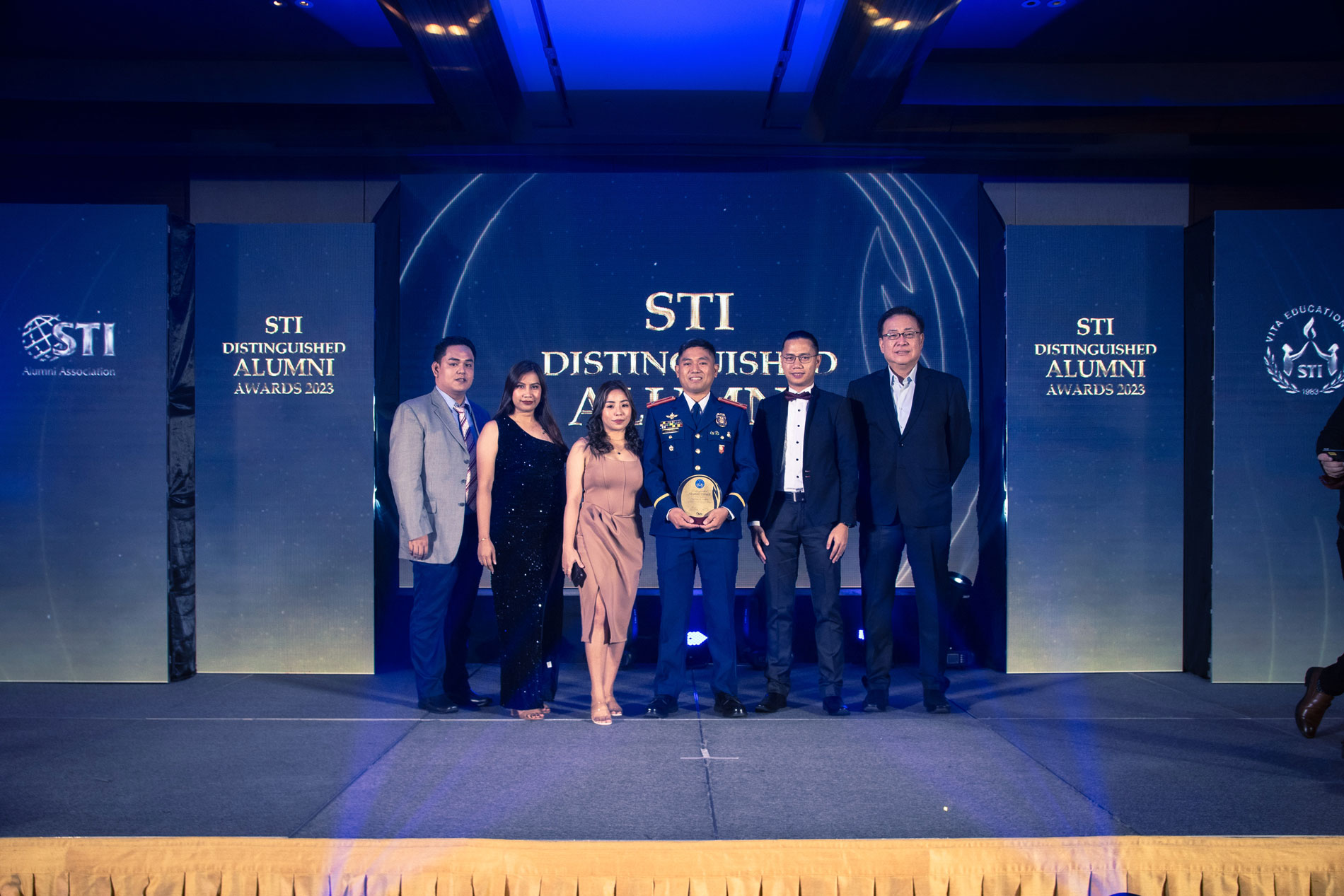 A Police I.T. Officer putting his IT bachelor's and master's degree to good use in the Philippine National Police, Mr. Lozano was promoted to a commissioned officer with the rank of Police Lieutenant and is a bemedaled officer with 10 Medalya ng Papuri, 15 Medalya ng Kasanayan, and 4 Medalya ng Kadakilaan, on his belt among others.
19. Joel B. Mangaba
BS Computer Science
Batch 2001
STI College Novaliches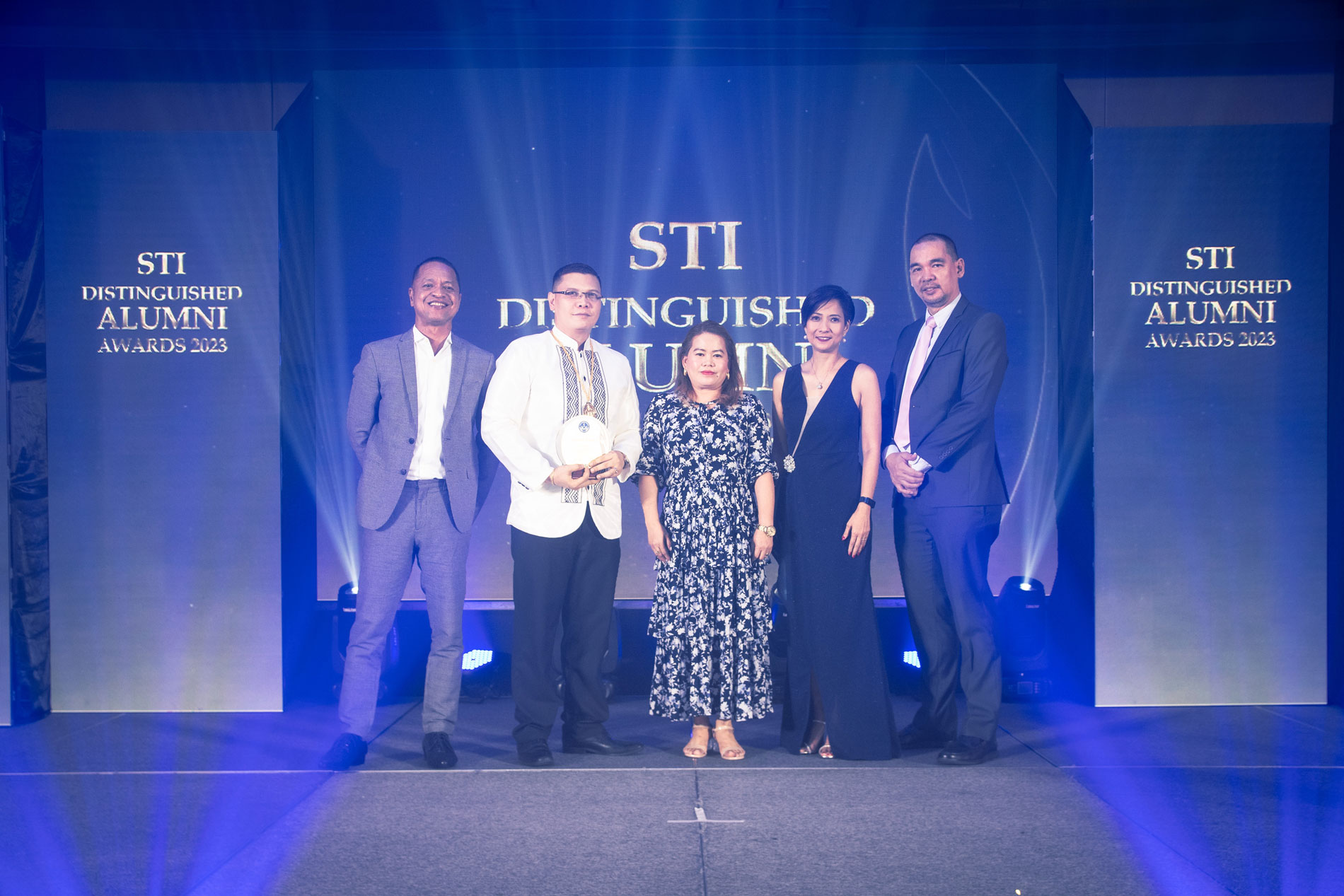 An experienced professional in the education industry, Mr. Mangaba takes pride in the long list of affiliations he has accumulated ever since he was in college. Through his commitment, he finished his doctorate degree in technology management 14 years after graduating from STI and is now a university professor and consultant in IT and Engineering for several prestigious schools here in the country.
20. Jaztine Marie R. Potestades
BS Nursing
Batch 2009
STI College Lucena
Being a single mom served as her motivation to persevere in her journey and enjoy her successes today. She reviewed by herself for the National Council Licensure Examination, while being a mom and handling all the pressure as a Neonatal Intensive Care Unit nurse at Tayabas Community Hospital. Today, she enjoys her American dream with her son as a Dialysis Nurse of MedPro International Staffing deployed in New York and Pennsylvania, USA.
21. Marian D. Quitola
BS Computer Science
Batch 2009
STI College Sta. Cruz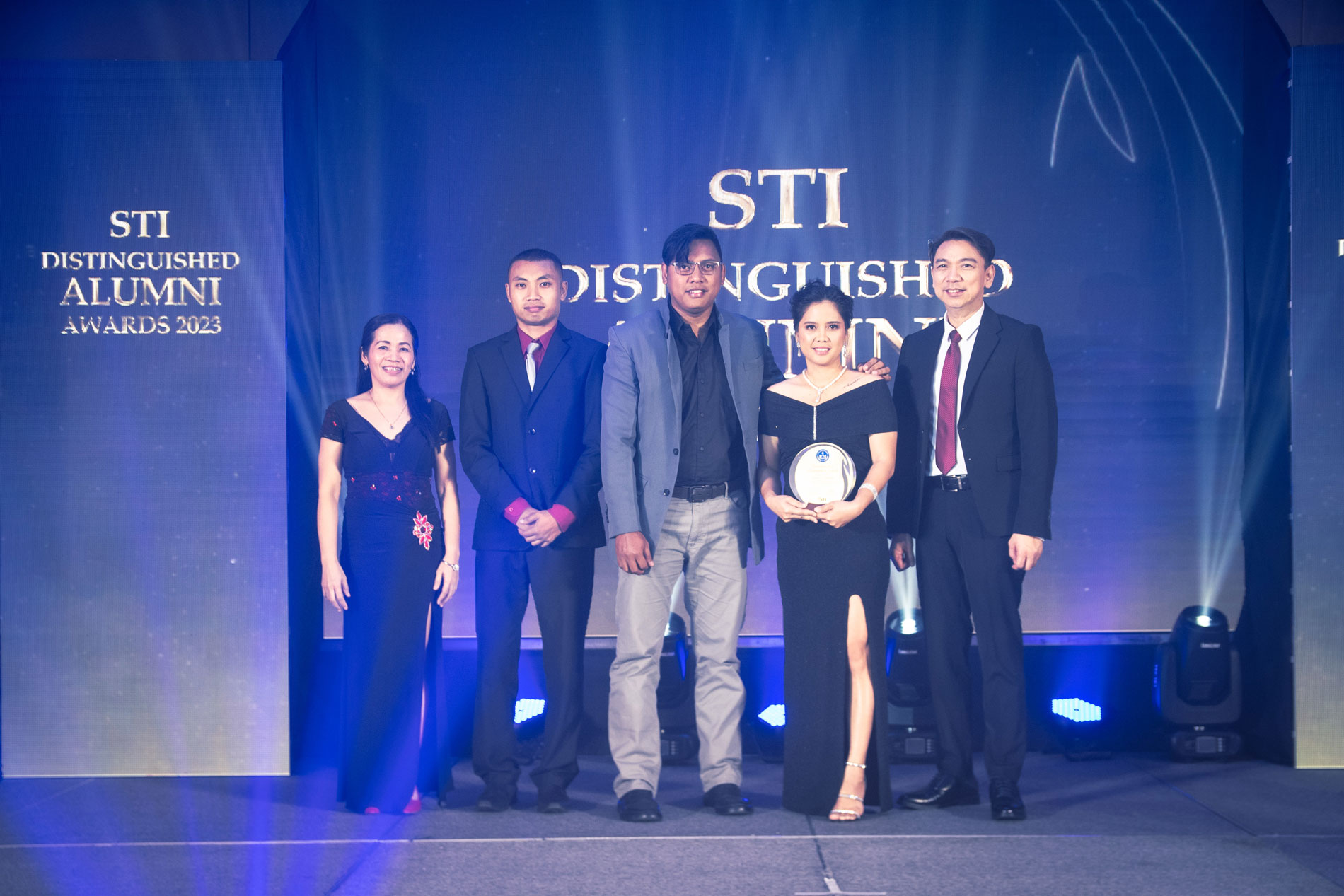 Starting out as a student assistant, all her life challenges did not hinder her from reaching her dreams. In 2014, she passed the Licensure Examination for Teachers and pursued her master's degree in 2017. Today, she is a Master Teacher II at Plaridel Integrated National High School.
22. Jayson A. Silverio
BS Information Technology
Batch 2018
STI College Ortigas-Cainta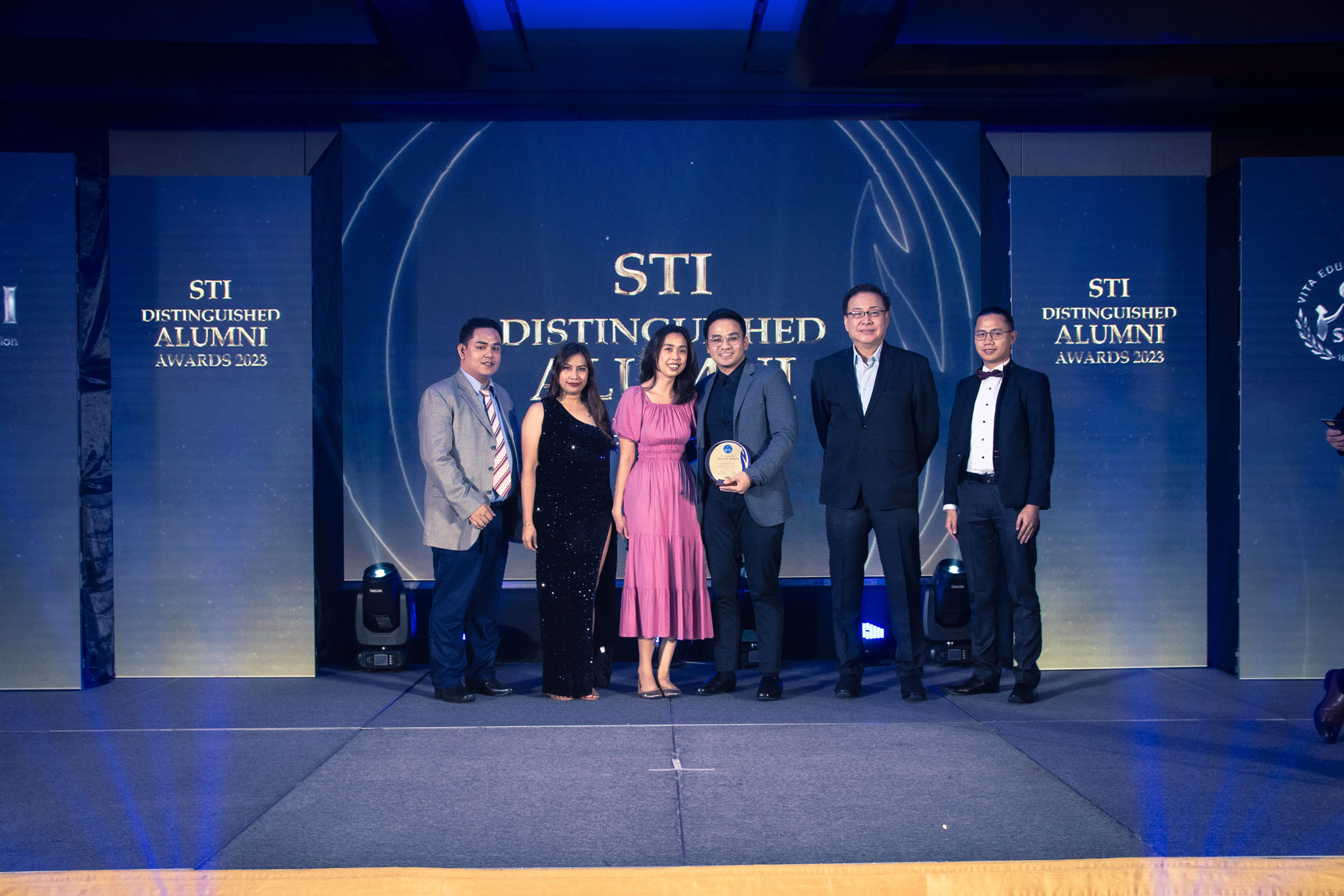 From the way he thinks and the skills he continues to accumulate, to being mindful of the slightest detail of looking professional and being ahead of time, Mr. Silverio is an analytics professional who shares his passion in IT with others, now handling the post as Senior Consultant - Data Engineer in Golden Arches Development Corp (McDonald's).
23. Divine R. Tingzon
BS Information Technology
Batch 2010
STI College Fairview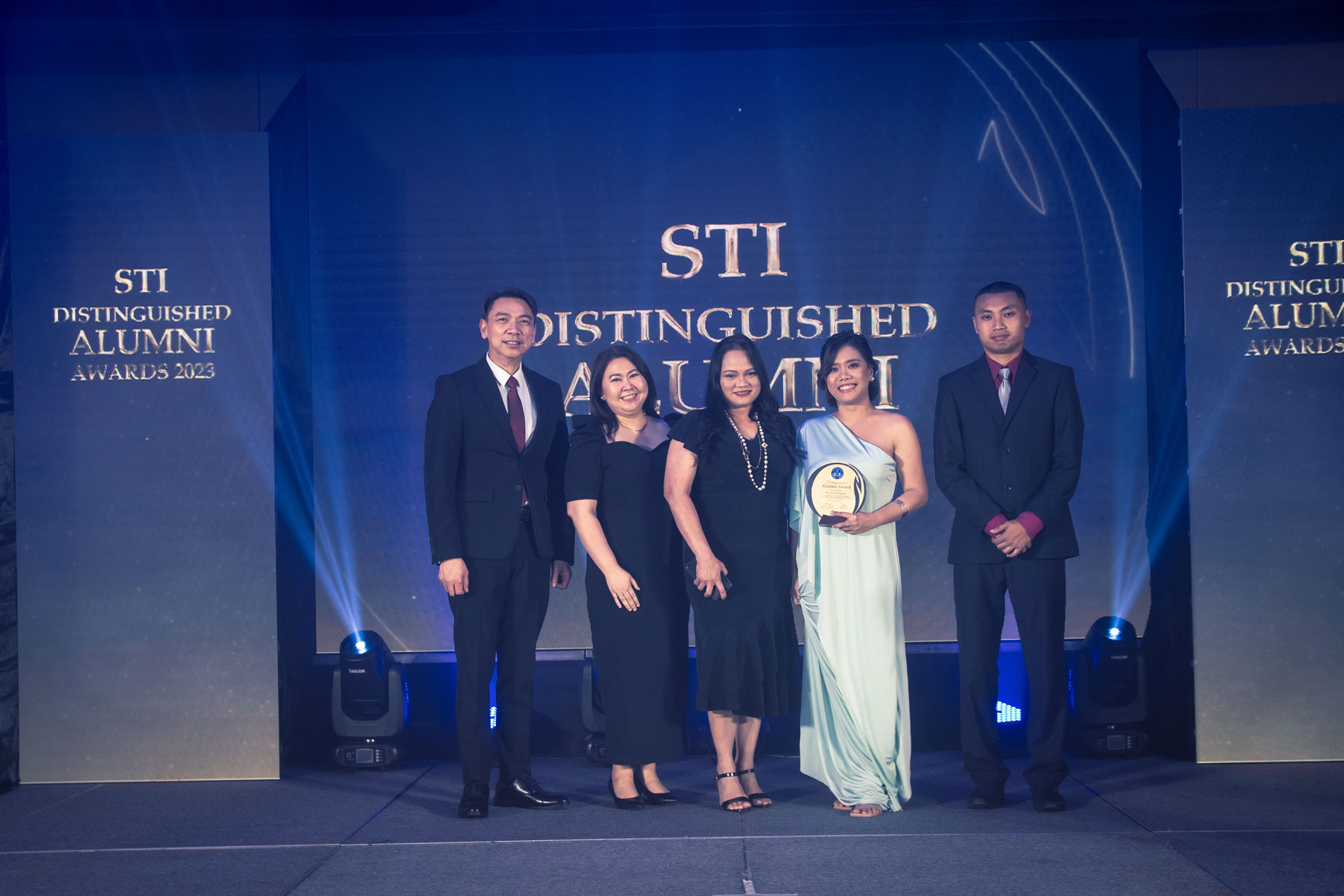 Ms. Tingzon is an experienced software engineer for more than 10 years, strengthening her foundation in one of the largest IT companies in the Philippines. In 2018, she tried her luck abroad for career growth. Now, she is a Senior Analyst Programmer in iTac MSC Outsourcing based in Singapore.
"As members of the STI community, we share a common bond — a passion for innovation, a dedication to excellence, and a commitment to lifelong learning," STI Alumni Association (STIAA) President Hernan Alar said during the event. "You have all demonstrated these values in abundance, and your success is a testament to your tireless effort, hard work, and unyielding determination," he added.
These 23 splendid individuals are a testament to the foundation STI has built over the years. As one of the country's top producers of professionals each year, STI continues to honor its graduates exemplifying the institution's steadfast commitment to academic excellence. Running for four decades of bringing real life education now, the institution has produced world-class graduates for various industries here and abroad.