STI Makes Philippine History in Huawei ICT Competition
June 30, 2022
STI has made another historic remark after three of its students claimed the second prize in the Huawei ICT Competition Global Finals 2021-2022.
After high-placing performances in the Philippine and Asia-Pacific (APAC) round, Mharjon Abante, Roy Molod, Jr., and Renante Burgos, Jr. made their presence felt once again after winning second place in the Network Track of the global competition held on June 17-18, 2022.
Under the guidance of STI's IT Courseware Development Head Beronika Peña, the troika became the first Filipinos to achieve such a remarkable feat since the competition first commenced in 2015.
"This is really unexpected," Burgos told STI in a phone interview. "This is the fruit of all our hard work, we never expected to reach this far," added the soft-spoken student from STI College Vigan.
During the national round held in September 2021, the three got a taste of their first victory after emerging on top of fellow local schools in the Network Track. The win handed the trio tickets to the regional round where they continued to display their prowess, finishing third among the 21 APAC candidates on the same track six months later.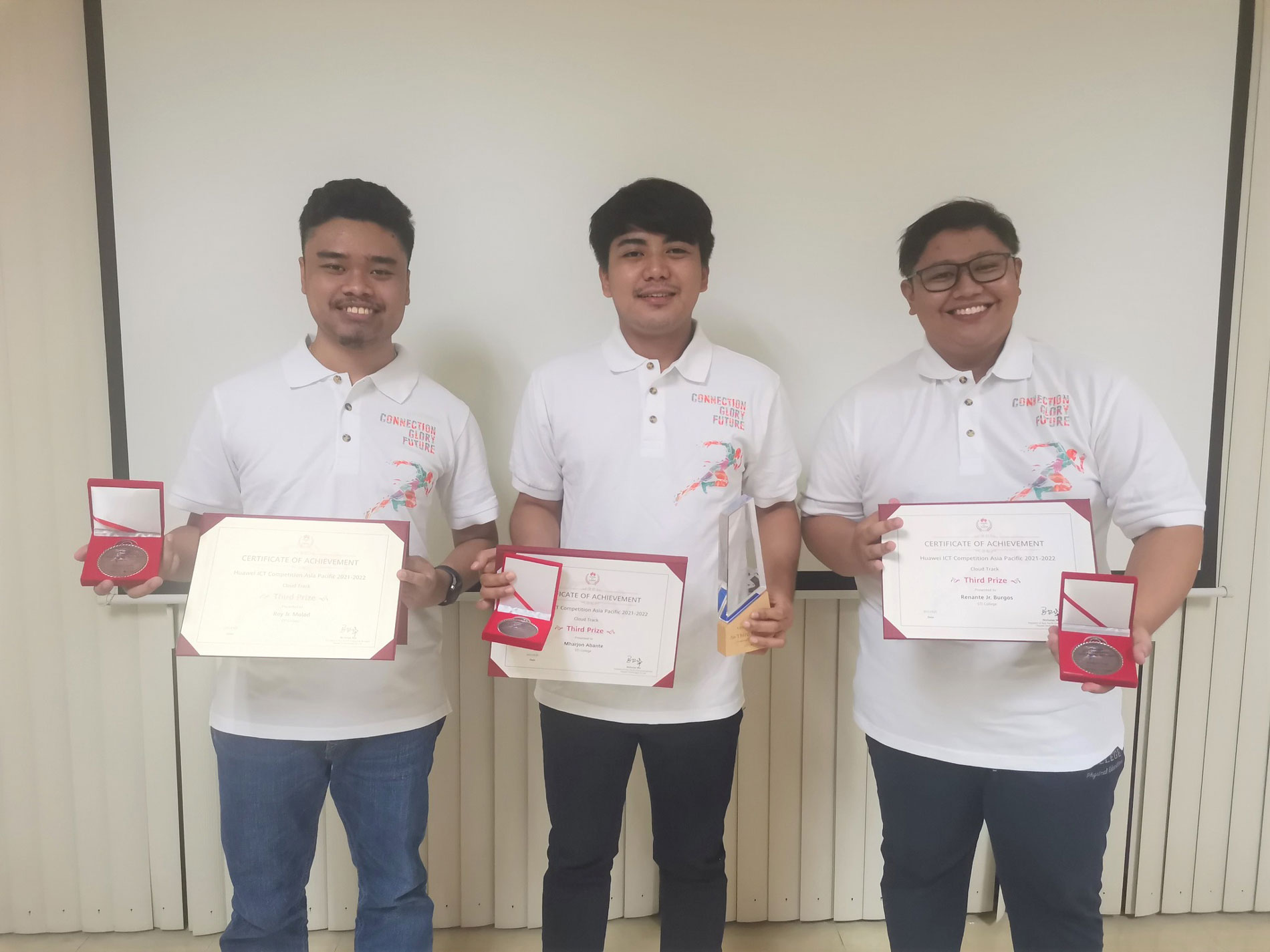 Renante Burgos, Jr., Mharjon Abante, and Roy Molod, Jr. posing for a photo with their Philippine and APAC round trophies
This time, after eight grueling hours of configuring IP addresses and firewalls, the group was able to finish the competition on a high note, bagging 2nd place in the international round.
"This competition gave us more than what we expected," said Abante, who is a 4th year BS Computer Engineering (BSCpE) student from STI College Ortigas-Cainta. "For the duration of the contest, we gathered tips and ideas on how to do things at the professional level. This is one of the biggest achievements I have garnered all throughout my college life."
JOURNEY EN ROUTE TO THE FINAL
Hailing from different STI campuses, the trio first met virtually after being handpicked by Peña to represent both school and country. Although distant at first, they quickly shared a bond after getting to know each other through online meetings.
"It was awkward at first, but our connection and collaboration came naturally," said Molod, who is also a graduating BSCpE student from STI College Santa Rosa. "We may have worked silently, but we all had the same goal set in our sights, and that is to win."
Aside from the honor and glory they have been receiving, the three tech wizzes most importantly noted the experience the competition embodied to them that they will carry for the rest of their lives, highlighting the hurdle they had to go through in the local and regional round.
STRUGGLES OF BEING REMOTE
With the inconvenient distances of their homes from one another, the three had established a remote virtual set-up instead of meeting altogether for the said rounds.
"Because of our set-up, communication was the main obstacle we had to face," said Burgos who, unlike the two, is a BS Computer Science (BSCS) senior. "We could not check if we were still in synch, and we could not compare our configurations."
Abante, who is the main configurator in the APAC round, also mentioned the pressure they have felt after being presented the opportunity to be the first Filipinos to compete on the global stage of the contest. Proper preparation, as he pointed out, prevented them from a poor performance; and that's what they did.
"We felt immense pressure because we were all facing history there," said the outgoing Abante. "We made sure to practice religiously until we became confident with our skills and knowledge. We still felt pressure though, but we were all confident that we will be able to give our best," he added.
In their efforts to finish with flying colors, the trio was finally given the chance to work beside one another heading to the final round; and it was an opportunity they did not waste at all.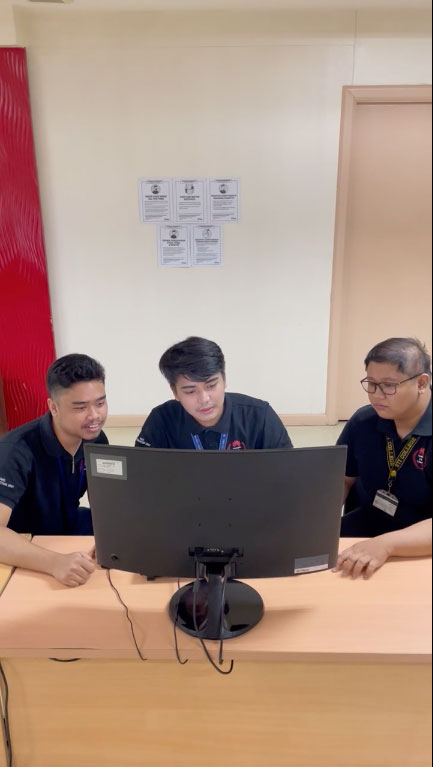 In preparing for the Global round, the trio was able to gather and work closely with one another at STI Training Center at STI Academic Center Ortigas-Cainta.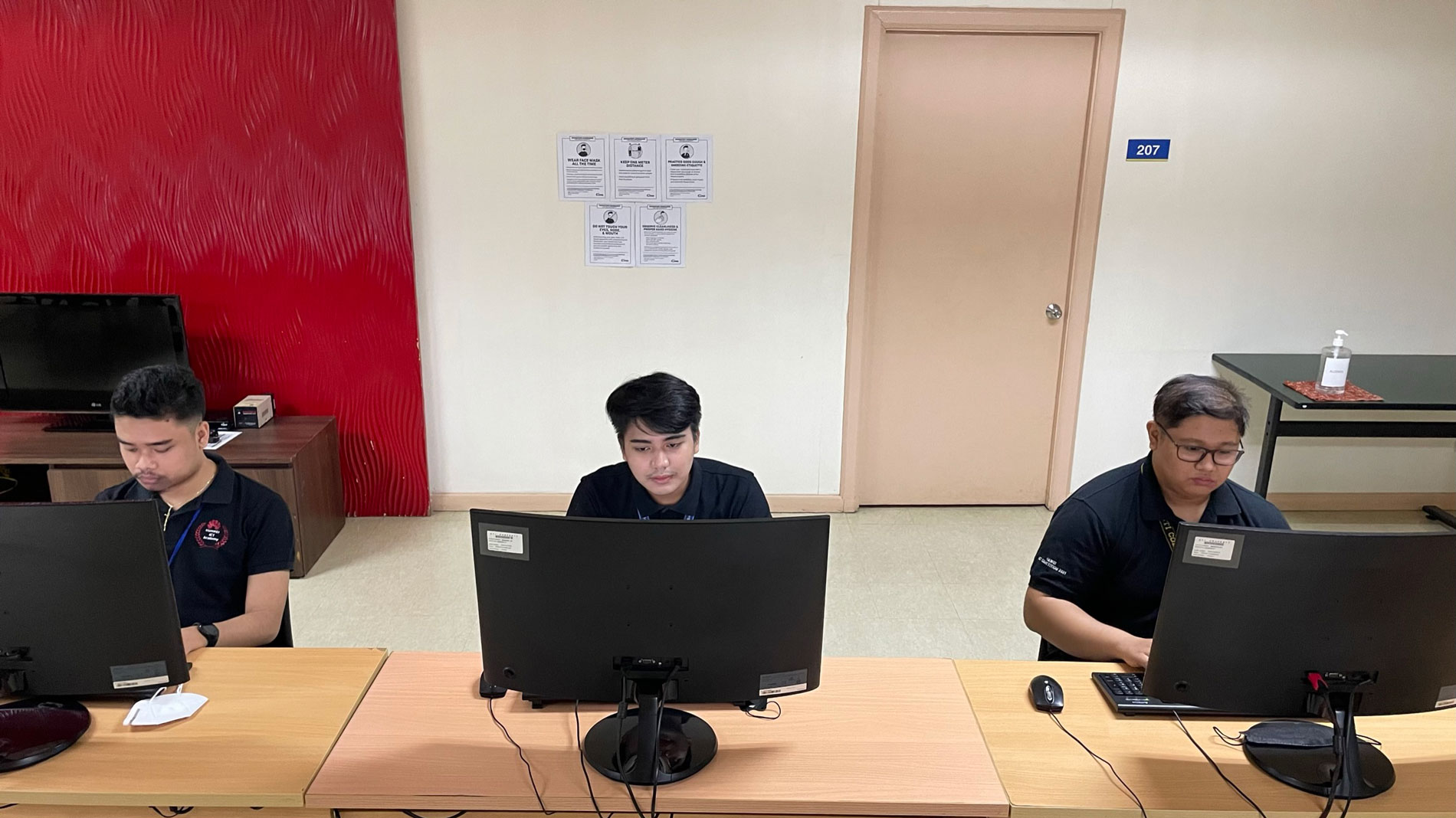 In preparing for the Global round, the trio was able to gather and work closely with one another at STI Training Center at STI Academic Center Ortigas-Cainta.
"Like I said, our collaboration came naturally. We all had different parts to play, and we did that very smoothly. Since we were all in one room, it was easy for us to input and share configurations. I think that was our advantage," said Molod.
With the bacon brought home, the three are now setting their focus on preparing for graduation. Bagging such prized accolades, for them, was a colorful send-off they will never forget.
"Moving forward, this contest was very vital for us. For the whole duration of the tournament, we saw a glimpse of what our situation would be once we started working. We just need to enhance our skills which Huawei jumpstarted for us," said Abante.
ENDURING PARTNERSHIP WITH HUAWEI
In line with STI's absolute goal of preparing the future generations for a fast-paced and competitive world, exposures like this prove nothing less that the institution's partnerships with fellow competitive companies such as Huawei are beneficial for students in their chosen fields of endeavors. The group's achievements are just one of the best opportunities such fruitful affiliations can give to students.
"The coaching experience was fulfilling for me primarily because I have witnessed them almost reach their dream careers," said Peña who also bagged an Excellent Instructor with Level A award among the 2021 Huawei ICT Academy Instructors.
"Whenever we partner with the best industries, we integrate their content. We can say that our content is effective once we can see the achievements of our students. Through our partnership with Huawei, we were able to prove that our students are skilled, and competitive, and job-ready" she added.