STI Makes History in Junior Achievement Business Plan
May 30, 2022
Four STI College Pasay-EDSA students made history as the first STIers to top the Junior Achievement (JA) Philippines' Business Skills Pass (BSP) Business Plan competition 2021-2022.
Grade 11 Accountancy, Business, and Management (ABM) students Eliona Loureyn Hernandez, Michelle Ann Pogoso, Jade Anne Panaligan, and Jenyll Sofia Quintal capped a huge milestone in the Be Entrepreneurial program as part of STI's partnership with JA Philippines.
Anchored by the institution's core values, the four bested other schools nationwide with their innovative product "Isonitize", an indigenous-themed cellular phone case built with an alcohol container at the back.
Hygieia Co., the group's mini-company, was selected to represent STI along with 20 mini-companies from STI campuses in Calamba, Caloocan, Cubao, Las Piňas, Muňoz-Edsa, Novaliches, Ortigas-Cainta, San Jose Del Monte, Sta. Mesa, and West Negros University.
Birth of a New Product
Concerned about the two-year long pandemic still lingering, Hygieia Co. was able to come up with the product "Isonitize". Derived from the words "isopropyl" and "sanitize", the product offers to provide simpler means in prioritizing health while having an easy lifestyle.
With the convenience of having an alcohol at the back of phones, people will no longer need to reach for their bags to apply. Furthermore, the phone case's indigenous-themed cloth offers promotion and protection for the country's cultural and ethnic arts in the hopes that it reminds people of our roots whenever they see it.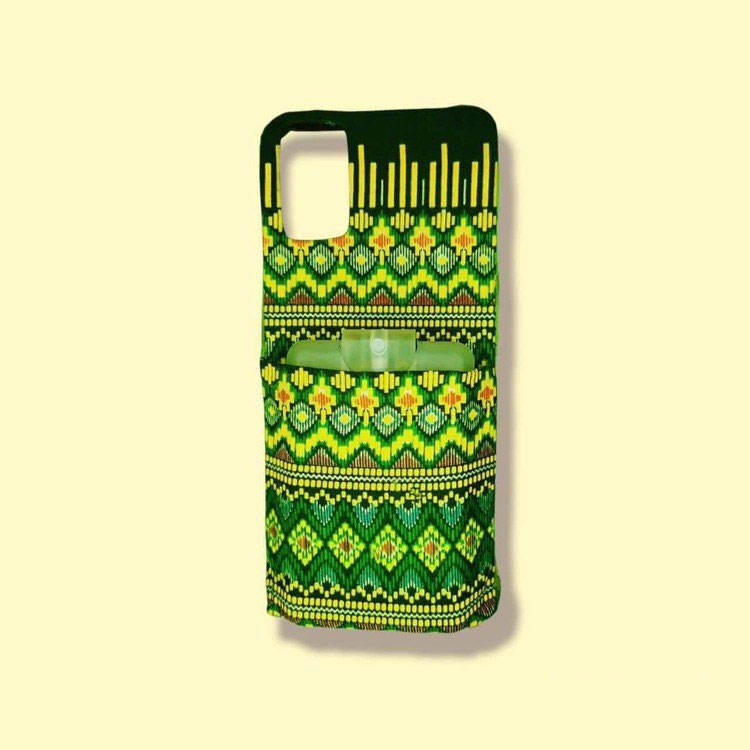 Hygieia's product "Isonitize" hits two birds with one stone promoting ethnic culture with the topnotch indigenous design, while valuing health and safety with the handy alcohol container at the back.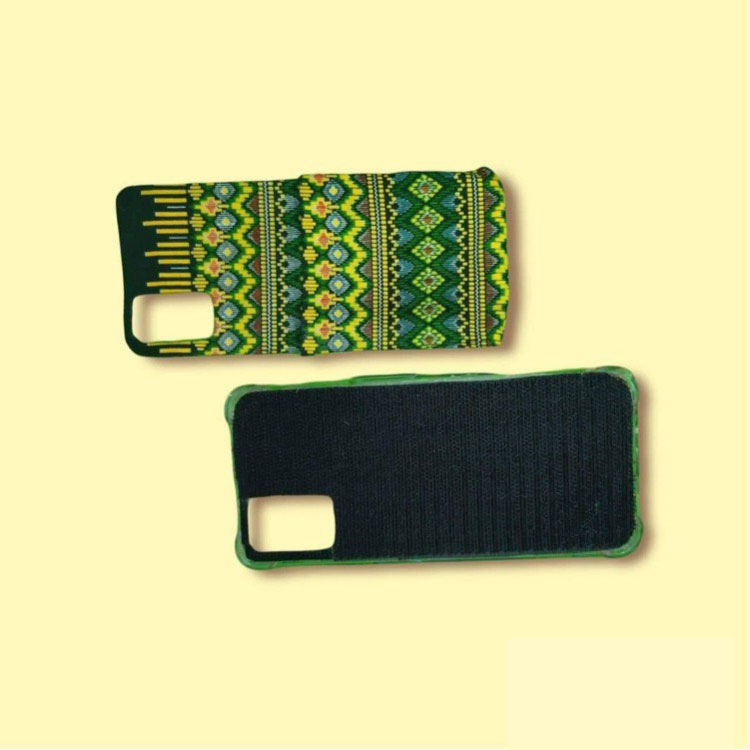 Hygieia's product "Isonitize" hits two birds with one stone promoting ethnic culture with the topnotch indigenous design, while valuing health and safety with the handy alcohol container at the back.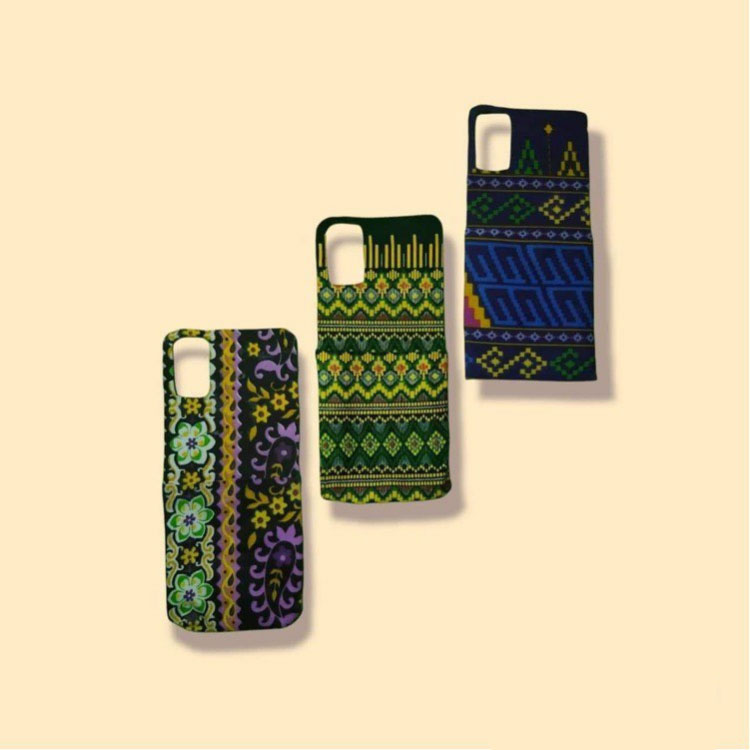 Hygieia's product "Isonitize" hits two birds with one stone promoting ethnic culture with the topnotch indigenous design, while valuing health and safety with the handy alcohol container at the back.
"Our product aims to hit two birds with one stone," Michelle Ann Pogoso, Chief Information Officer (CIO) of Hygieia, told STI in a phone interview. "With the indigenous-themed cloth and the alcohol pouch accessible at the back, we do not only promote the country's native roots, but we combat germs and viruses in our own little way too."
Under the advisory of their teacher Mr. Peewee Catubig, the quartet were selected by JA Philippines themselves to rank first in the Top 14 Business Plans discipline.
A Very Steep, Uphill Climb
Although as surreal as they feel right now, it was not all milk and honey for the students. In fact, the group came a long way to establishing their chart-topping product.
"Actually, our first product was supposed to be do-it-yourself phone cases where people can paint any design they desire," said Pogoso. But after testing the products themselves, they found the paint getting erased after 24 hours.
Things went from bad to worst when other members of the group left. Originally a group of eight, it was down to the four of them to devise a new plan; and that is when Quintal, Hygieia's Chief Finance Officer, pitched the initial draft for Isonitize.
"We were close to backing out, we did not know how to manage such a venture," said Pogoso. "Then Jenyll [Quintal] came up with the idea and then we just developed it. We all agreed since we also thought it is a product that follows with the local trends," she added.
After spending just two weeks developing the product plan, they were able to submit their business plan to JA. More than a month later, history was made, all thanks to the group's perseverance.
"It's a matter of not giving up," said Pogoso who happened to be the last member of the group who joined. "We did not want to waste the opportunity given to us, we were so far already, and we didn't want that to go to waste."
The four also credited their adviser, Sir Catubig, for guiding them in their campaign. "He really tried to teach us how to do different strategies in a short span of time," Pogoso stated, highlighting their mentor's patience in answering necessary questions even during the wee hours of the night. "He was really determined in helping us pull off this project."
Valuing STI's Partnership with JA
Moreover, Hygieia's Chief Operating Officer (COO) Jade Anne Panaligan stressed the importance that the partnership between STI and JA Philippines brings forth to students, pointing out the exposure it gives and the insights it offers to novices like them.
"As an STIer, this is a big boost for us," said the mini-company's COO. "As a young student, educational programs like this pave the way for us to gain new knowledge that will prepare us for our next steps."
Now that the first part of the venture is finished, the group is now setting their sights on finishing the school year that is already in its last quarter. The awarding ceremony for their achievement will be on June 28, 2022, and fulfillment of the project will resume once they enter Grade 12.
This is the first time since STI and JA inked a partnership in 2017 that an STIer topped the list. Students from STI College Novaliches came close after placing third in the 2018 edition of the competition after presenting their product "Aye Veneer", a skincare face mask soaked with nourishing ingredients from organic fruits.
The collaboration provides mentorship to select Grade 11 ABM students about the necessary steps in venturing into a business. With certified business advisers serving as mentors, the aspiring entrepreneurs are given start-up knowledge about capitalization, goal setting, election of the board, research and product development, manufacturing, marketing, and maintaining a financial record system, among others through business clinics, consultations, and seminars online.
Hygieia Co's achievement is just one of the handful of experiences the school provides to its students to prepare them for the bumpy road ahead. With well-built partnerships established with other industry leaders, STI stays true to its Enrollment to Employment (E2E) System that develops its students to be highly skilled professionals through the innovative and quality education it provides.