STI Names Commendable Distinguished Alumni
August 14, 2020
Despite the coronavirus pandemic, STI Education Services Group, Inc. honored its distinguished alumni worldwide this year who are playing significant roles in their respective fields and making an impact to the community where they belong.
Following a global call for nominations across the network last year, 21 alumni from STI campuses nationwide were hailed for bringing pride and honor to their alma mater through their personal achievements, professional feats, and humanitarian services.
Spearheaded by the STI Alumni and Placement Services together with the STI Alumni Association (STIAA), the awardees will be recognized in a virtual awarding ceremony. The STI Alumni and Placement Services and STIAA seek to recognize the commendable achievements of alumni by presenting the Distinguished Alumni Awards annually to individuals who, in the opinion of the selection committee, have exemplified the tradition of excellence, ideals, and values of STI.
"It was a challenging year not only for STI but for the rest of the organizations around the world, our commitment however to recognize the outstanding alumni of STI continues despite the COVID-19. We feel that honoring them will serve as an inspiration and motivation to their fellow STIers to keep reaching for their dreams and goals amidst this crisis," said Hernan Alar, STIAA President.
Deliberated by the STI Alumni Association Board and the Management of STI, the 21 awardees out of 89 nominees were selected based on professional achievements, contribution to the academic institution,the leadership they have shown in their field, and involvement in socio-civic activities.
With more than 12,000 graduates each year, STI continues to celebrate its alumni as they represent the institution's fulfillment of its thrust towards achieving excellence in education, measured through their performance in their careers.
For more than 36 years of bringing real life education, STI has produced world-class graduates for various industries here and abroad. This year's award recipients have earned acclaim in information and communications technology, business and management, hospitality management, and healthcare, among others.
Alumni with Heart for Serving the Community
Armed with an STI education and a service-oriented character, these following STI graduates have shown a true heart for serving their fellow citizens and will always find a way to gives back to others through service or through the nature of their work.
Marlon Lopez
Vice Mayor of the Municipality of Puerto Galera
Associate in Computer Science, Batch 2000
STI College Batangas
Marlon Lopez, an Associate in Computer Science graduate of STI College Batangas, proved his leadership skills when he started his career as a Sangguniang Kabataan Chairman as well as a Kagawad of Barangay Sabang, Puerto Galera.
After years of embracing compassion and perseverance, he is now the Vice Mayor of the Municipality of Puerto Galera. He does not stop showcasing legislative actions that are worthy of praise and appreciation. For him, his eagerness to help others is his motivation to go beyond his limits when it comes to public service.
---
Ralph Rolly Maliwat
Engineer at Globe Telecom
BS Information Technology, Batch 2018
STI College Munoz-EDSA
A great leader inspires others to become more like him. Throughout his school life, Ralph Rolly or "RR" Maliwat was known as an outstanding student leader. He was a 2013 Leadership Excellence Awardee and a Quezon City Student Scholar throughout his collegiate years. His journey in volunteerism started in 2009 with the Philippine Red Cross, which he continued all throughout his school years and later on, he became a member of the Board of Directors of the Quezon City Chapter Youth Council.
In the field, RR's keen insight and willingness to try new things shine as he went from being an IT Assistant or Support to becoming an Engineer for one of the country's leading telecommunication company, Globe Telecom, Inc. Always on a quest to prove and improve himself, this STI College Muñoz-EDSA graduate is a role model for students across the country.
---
Mary Grace Araneta
Dean of the College of Information and Communication Technology, St. Paul University Iloilo
BS Computer Science, Batch 2000
STI College Iloilo
After finishing her BS Computer Science degree from STI College Iloilo, Mary Grace became an IT faculty member in her alma mater for nine years. She later earned her Master's in Business Administration and continued her path of being an educator in a prestigious university in Iloilo.
With her competence and leadership potential, she became the Dean of the College of Information and Communication Technology and subsequently was appointed as the Director in the Office of Management Information System where she implemented a computerized system in the University. Considered as one of the assets of the institution, Mary Grace is also the Data Privacy Officer of the same University.
---
Sergiris Ortega
Deputy Manager at Evergreen Shipping Agency Phils. Corp.
BS Computer Engineering, Batch 2013
STI College Davao
Coming from a humble background where his parents can hardly send him to school, Serge started as a student assistant and also served as a student leader at STI College Davao. Demonstrating an impeccable level of determination and dedication in everything he does, Serge finished his BS Computer Engineering degree and earned various academic distinctions when he graduated in 2013.
He then landed his first job at Evergreen Shipping Lines as an Account Executive and earned his MBA. Eventually, Serge was promoted to Branch Head and is currently assigned in Cagayan de Oro. Despite his already busy schedule as an accomplished Business Analyst and Strategist, Serge serves the community with his advocacy for children. He also gives inspirational talks to youths and does charity works to help his kababayans, the local farmers, to market their produce directly to bigger cities.
---
Ronnel Ybañez
President and CEO, Chunnel and Channel Realty Marketing and Development Corp.
BS Office Management, Batch 2014
STI College Dasmariñas
Ronnel Ybañez was a determined working student back in his college days at STI College Dasmariñas. While employed as a part-time real estate agent, he saw the opportunity in the real estate industry and was determined to become a successful entrepreneur. With strong determination and faith, Ronnel graduated with a bachelor's degree in Office Management and even completed his Master's in Business Administration at the De La Salle University-Dasmariñas.
At present, Ronnel is a licensed broker and the President and CEO of his own company, Chunnel and Channel Realty Marketing and Development Corporation with over 30 employees and 300 real estate agents. His personal advocacy and also his company's corporate social responsibility is helping poor communities. He is also active in education-related cause, providing footwear, clothing, and food to selected schools in his province. To also give back to his alma mater, he makes it a point to hire on-the-job trainees and employees from STI.
---
Jastine Ann Montilde
Cabin Attendant at Qatar Airways
BS Information Technology, Batch 2014
STI College Las Piñas
Before landing her dream job as a Flight Attendant for one of the biggest airlines in the world, Jastine Ann "Jam" Montilde humbly started as a Ground Attendant/Customer Service Agent for Cebu Pacific Air. Having exhibited enthusiasm and commitment to her job, she secured a Cabin Crew position for the same local airline. Soon after two years, Jam unceasingly proved that she will stop at nothing to soar higher in international skies. She took her chance. She applied and was hired by the Qatar Airways where she is currently employed as a flight attendant.
Bringing with her the goal to send her OFW mother back in the country to retire, Jam showcased the same level of dedication in her career and even received commendations not just from her pursers but from guests and passengers as well. Now that Jam has secured a bright life for her mother and her family in our home country, she continuously flies across borders to chase her dreams.
---
Ronnie Arap, Jr.
Support Services Manager/UNDP Field Coordinator, Independent Decommissioning Body
BS Information Technology, Batch 2009
STI College Cotabato
Known as a dedicated and well-rounded individual, Ronnie Arap, Jr. proved his competence as a Bachelor of Science in Information Technology (BSIT) alumnus of STI College Cotabato when he became an Information and Communications Technology Coordinator at Independent Decommissioning Body (IDB).
The body is tasked to oversee the process of decommissioning of Moro Islamic Liberation Front's (MILF) weapons and forces. After years of showing excellence, his hard work has eventually paid off as he is now a Support Services Manager/Director I at IDB.
Leaders who Excel and Inspire
Driven to their own pursuits of always being the best version of themselves, these alumni inspire others not only with how they lead in their workplace but in their stories as well.
---
Joseph John Martinez
Operating Partner OIC at The Bistro Group Restaurant Concept
Hospitality and Restaurant Services, Batch 2013
STI College Balayan
With the aim to deliver world-class service as a Hospitality and Restaurant Services graduate, Joseph John Martinez acknowledges the importance of diligence in achieving one's dreams.
After graduating at STI College Balayan, he started his career as a Food and Beverage Attendant at Ascott Makati where he provided 5-star dining experience to all guests. During that period, he strongly believed that his dreams will eventually become a reality despite all the challenges along the way. Today, he is an Operating Partner OIC at The Bistro Group Restaurant Concepts, a collection of international hospitality casual dining brands and homegrown concepts such as Italianni's and TGI Friday's.
---
Ronnie Cabanjin
Director of Sales and Marketing at Klir Waterpark Resort and Hotels
BS Business Management major in Operations Management, Batch 2015
STI College Balagtas
Passionate about business and management, Ronnie Cabanjin strengthened his entrepreneurial skills when he became a General Manager at Matrix Cargo Freight Co. after graduating at STI College Balagtas. As a Bachelor of Science in Business Management alumnus, he believes that learning business management principles and practices is a continuous process.
Now, he unceasingly pushes his limits as he passionately fulfills his duties as a Director of Sales and Marketing at Klir Waterpark Resort and Hotels, the latest waterpark resort in Bulacan.
---
Niño Algura
Chief Operating Officer at Farron Cafe Ventures, Inc.
BS Business Management major in Operations Managment, Batch 2018
STI College Quezon Avenue
Born to a meager family of farmers in Camarines Sur, Niño Algura has always been a big dreamer. As the eldest among five siblings, he has learned how to become independent and resourceful to achieve his goals. At a young age, he sold peanut, santol, guava, and tamarind, among others to his classmates in exchange of papers, pens, or to raise money for his school projects. After high school, Niño understood that college education was beyond his means due to financial difficulties. With grit and determination, he traveled to Manila and became a Service Crew at Farron Cafe in 2010. For his commendable performance as an employee, he was promoted to Supervisor in 2014.
Driven by his dedication to higher learning, he enrolled in the evening classes at STI College Quezon Avenue so he can juggle work in the morning and school in the evening. In 2017, he once again proved his caliber in the workplace when he was promoted as the company's Operations Manager, and shortly after his graduation in 2018, he became the Chief Operating Officer. With all his triumphs, he remains humble and continues to impart his know-how as a resource speaker in various activities of his alma mater. Currently, he is finishing his master's degree and planning to pursue Juris Doctor in one of the prestigious universities in the country.
---
Darren Quijano
Assistant Restaurant Manager 3 at Jollibee Foods Corporation
BS Business Management, Batch 2016
STI College Rosario
A simple man with big dreams, Darren Quijano proved that nothing is impossible when you work hard. Throughout his college years, Darren managed to successfully balance his studies while working at the same time in a Jollibee branch as a kitchen crew. After graduation, he stayed in the Jollibee branch he was working at and was eventually promoted to Assistant Restaurant Manager.
Darren is also a constant source of motivation for his co-workers as he never ceases to encourage them to persevere and to finish their studies so they can make better plans for their future. Darren also pays forward to his mentor who was diagnosed with stage 4 lung cancer by launching a t-shirt project. The sale proceeds were then used to help with the medications. He also organized a ride for a cause to support a friend who has meningitis. For his compassionate nature and living life as a man for others, Darren was a recipient of the Golden Bee Award from Jollibee.
---
John Christian Mirasol, M.D.
Primary Physician at Health Delivery System, Inc.
BS Nursing, Batch 2010
STI College Cubao
After finishing his BS Nursing Degree at STI College Cubao in 2010, John Christian Mirasol pursued medicine and became a registered Physician in 2018. A man of intellect and skills, this young doctor puts effort into the things that he loves including teaching. He gets invited to several events to present and do lectures on different topics like HIV. Aside from being a regular consultant for Health Delivery System, Inc., Doctor John Christian is also an advocate of HIV awareness.
---
Roque Louie Aliyas
Fire Officer II at Bureau of Fire Protection - NCR
BS Nursing, Batch 2012
STI College Lucena
A man of focus and determination, Roque Louie Aliyas has always dreamt of becoming a nurse and a firefighter like his father. Looking back at his college days, Roque was faced with challenges and even had to stop studying to find a job to help his family and finance his schooling. But that bump in the road made him come up stronger and didn't hinder him from reaching his goals.
At present, Roque is not just a registered nurse and a firefighter, he is also a teacher. For over six years now, he was designated as an Alpha Pumper Fire Truck Crew, a Concurrent Emergency Medical Services Nurse, a commendable Fire Safety Lecturer, and a Fire Safety Inspector with a long list of awards and commendations that add fuel to his fire for service. He has been invited by various companies and private sectors to conduct lectures and talks regarding his expertise. As a Fire Safety Lecturer, Roque conducts seminars to raise awareness and help train every Barangay Fire Brigade on the basics of firefighting to ensure a fire-safe nation.
---
Clark Ty
Owner and General Manager at Emberspec Media Solutions Inc.
BS Computer Science, Batch 2016
STI College Cagayan de Oro
After graduating at STI College Cagayan de Oro, Clark Ty used his knowledge and skills as a Bachelor of Science in Computer Science (BSCS) alumnus to establish Emberspec Media Solutions Inc., a company that offers services such as web development and internet marketing.
At present, he continuously shares his expertise in the field of information technology as an Owner and General Manager of the company.
Graduates who Forged Their Own Paths
The best part of gaining an education is seeing the world open up new opportunities and possibilities for you. These STI Distinguished Alumni Awardees have grabbed hold of these new opportunities and made a name for themselves in their own particular fields.
---
James Olarte
Managing Director at SERVIO Small Business and Chief Products Officer at SERVIO Technologies
BS Computer Science, Batch 2003
STI College Sta. Mesa (formerly EDSA-Crossing)
With a never-ending thirst for knowledge, James Olarte spent his college days looking for opportunities to learn more about his chosen field and further hone his skills. As a student assistant assigned to the computer laboratory, he was able to get hands-on experience troubleshooting units and learned more about programming. His hard work paid off when he graduated Magna Cum Laude from his program, BS Computer Science.
When he joined the IT workforce, he kept that passion for knowledge and desire to continuously better himself. With his exemplary programming skills and knowledge, James soon became a teacher to his co-workers who were less experienced and skilled. At present, James is both the Managing Director at SERVIO Small Business and Chief Products Officer at SERVIO Technologies. As Managing Director, he is responsible for the company's business strategic goals and oversees the business operations, financial performance, investments, and ventures. While as Chief Products Officer, James handles product management including architecture, development, and quality assurance.
---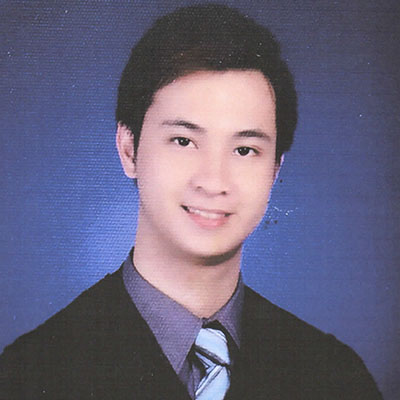 Joseph Del Rio
Owner and Manager at Queen's Honey Bee Farm and Resort
BS Computer Engineering, Batch 2014
STI College Lipa
Rising from life's challenges and emerging more determined than ever, Joseph Del Rio is a young entrepreneur who owns and manages Queen's Honey Bee Farm in Lipa City Batangas. As the only son, he acted as the head of the family and took over the family business when his father died. Worried about leaving his widowed mother while he works, he decided to focus on the farm instead of applying for a job after graduating from college.
With his hard work, the family business under his care grew and flourished over the years and has been featured several times in different TV programs. Not only was he able to give the life he dreamt of and promised to his mother, but he also extends his help to others. Joseph regularly conducts talks and training, sharing his knowledge and expertise to aspiring entrepreneurs. Today, his farm further expanded and now owns Queen's Honey Eco Farm and Resort located in Bulacnin, Lipa.
---
Grace Jude
Chapel Manager at St. Peter Chapels
Diploma in Information Technology, Batch 2006
STI College Puerto Princesa
Born to a family of 7 living on meager means, Grace B. Jude was determined to uproot and improve her family's wellbeing despite the many challenges that will come her way. Grace was an active Information Technology student and was even awarded an exemplary Academic Achievement Award for her feats and activities inside and outside of the STI campus. In 2008, she joined St. Peter Life Plan as part of their Regional Staff. After just one and a half years, she was promoted to Chapel Manager to handle the St. Peter Chapel's operations due to her strategic ideas and plans.
Now as the top highest performing chapel manager in the country for St. Peter, this STI College Puerto Princesa graduate was able to travel far and wide but what always keeps her driven is her family at heart.
---
Neil Defeo
Full-Time Artist at Art Underground
Diploma in Information Technology, Batch 2007
STI College Novaliches
If one was to describe Neil C. Defeo's artworks, they would use words such as impressive, ingenious, and substantial. During his time at STI, Neil would find joy in drawing portraits of himself and his classmates on Microsoft Paint and Adobe Photoshop, the dream of being an artist was still far away but as his classmates and his professors would speak of him, it was definitely within his reach.
With his talent and his art projects, he was able to travel to Indonesia, Malaysia, and Brunei to present in international art talks and workshops. Thrilled by the competition and the rush of creating something new, Neil has regularly entered art competitions since his early youth. Most notably, he has emerged as the Grand Prize Winner in the Petron Vision 2016 National Art Competition. Whatever his medium and his canvass, may it be digital or traditional, he brings poignant messages and striking socially-relevant imagery to life with his artistry and unique perspective. Now working as a highly prolific full-time artist, Neil shares his social realism art at the Art Underground Manila gallery in Mandaluyong City.
---
Chef Greggie Mercado
Freelance Culinary Consultant
BS Hotel and Restaurant Management, Batch 2013
STI College Global City
Growing up, Chef Greggie has been his mom's diligent assistant in the family's kakanin business, Aging's Food Delights. Armed with passion, and creativity, Greggie frequently joins and wins culinary competitions inside and outside of school during college. After earning his degree in BS Hotel and Restaurant Management from STI College Global City, he worked as a Head Cake Decorator at the Lollicake Factory while also helping the family business.
Today, Chef Greggie is a freelance consultant, developing recipes, and doing demo cooking classes for various companies. A rising star in the culinary and food and beverage industry, Chef Greggie has been bold and brave in exploring culinary territories, adding unique twists in traditional desserts. He has created his own niche as a cake and pastry chef and started his own product line, complementing and expanding the offerings of his family business. His turon cake, pastillas cake, and choco butternut cake became viral last year. He is also one of the pioneers in offering the ube pandesal filled with halaya and cheese, which is one of the hottest food trends these days.
---
Allan Jay Dumanhug
Co-Founder and Chief Executive Officer at Secuna Software Technologies
BS Information Technology, Batch 2016
STI College Muñoz-EDSA
Starting his career as a white-hat hacker who helps companies secure their online assets, AJ Dumanhug has grown to become one of the unsung heroes of the virtual world. He assisted government servers and helped millions of Overseas Filipino Workers by preventing their data from being leaked.
Undoubtedly, AJ is one of the pillars of the country's journey towards a safe and user-friendly internet environment. At present, he is the Co-Founder & Chief Executive Officer of the Secuna Software Technologies, a cybersecurity crowdsourced platform that enables businesses and organizations to connect with cybersecurity professionals around the world.
---
Karen Jane Salutan
Owner and Founder at Pinoy Indie Films Road Show
Diploma in Information Technology, Batch 2005
STI College Novaliches
In an industry dominated by film goliaths and tycoons, Karen Jane Salutan, an underdog filmmaker and film enthusiast held on to her passion and established Pinoy Indie Films Road Show, a company that focuses on marketing educational and socially relevant indie films in schools across the country.
Today, Karen's love for film and her community birthed CineKabundukan, an extension of her programs on communities and schools in the countryside and far-flung areas. The program bagged awards'in the Category 1 (Education, Gender, and Inequality) at Animo Labs' Green Archer Innovation Awards 2019. With a dream that one day we'll be able to create a better nation by letting the younger generation develop critical thinking through socially relevant, and educational indie films, Karen continues to educate and inspire the youth.