GSIS, STI Offer Financial Assistance to Learners
June 29, 2020
Committed to making education accessible to Filipino learners from all walks of life, STI has strengthened its partnership with the Government Service Insurance System (GSIS) through the GSIS-STI Educational Assistance Program (GSIS-STI EAP).
Through the GSIS-STI EAP, GSIS members and pensioners as well as their qualified dependents and relatives will be able to avail of a 20% partial scholarship grant in tuition fee subsidy (excluding miscellaneous and other school fees) in any STI campus nationwide.
The partnership is part of the institution's various scholarship and financial aid programs that aim to enable and support learners financially especially during these trying times.
Extending quality education through GSIS-STI EAP
Incoming grade 11 and first year college students, as well as college transferees in all academic programs for the School Year 2020-2021 are qualified to apply for the GSIS-STI Educational Assistance Program.
Interested applicants must present their family or relatives' valid GSIS Unified Multipurpose ID (UMID) card to any STI campus nationwide for verification. As part of the application, the following admission requirements must be presented and submitted: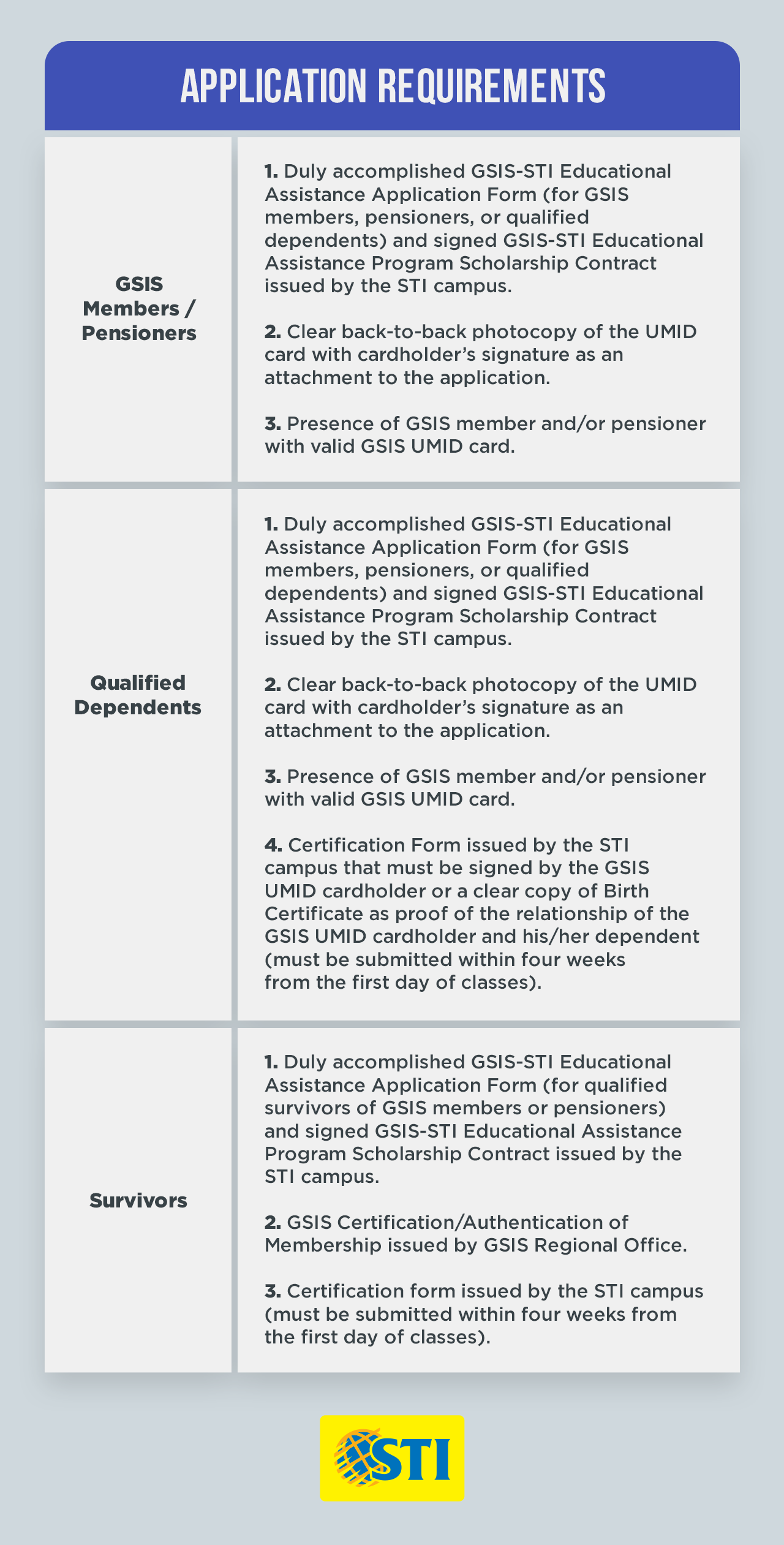 GSIS-STI scholars may retain the 20% in the succeeding semesters as long as the following retention requirements are met: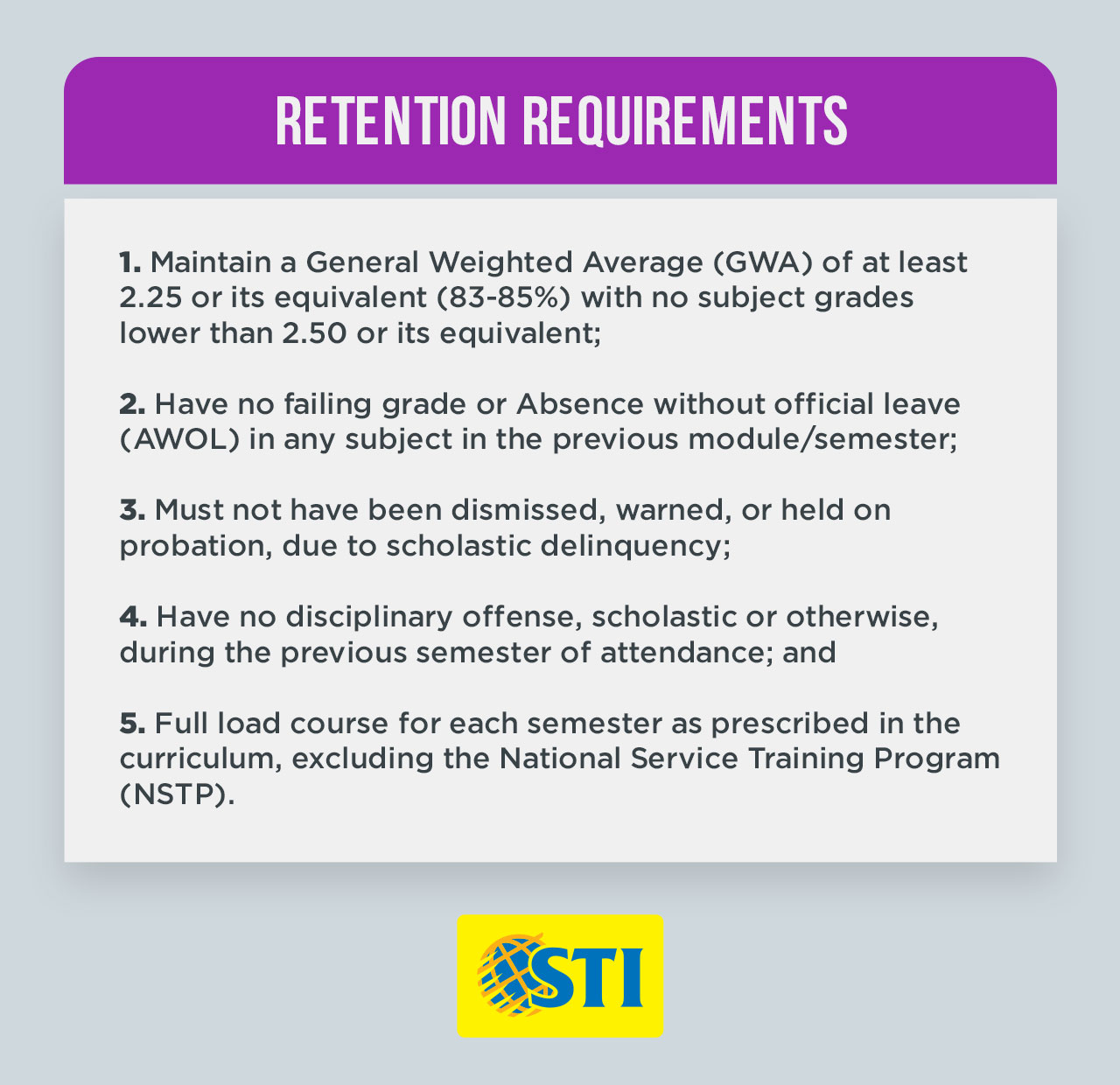 As part of its promise, STI strongly commits to providing better opportunities to individuals through different scholarship programs. You may now visit your preferred STI campus to inquire and apply for the GSIS-STI Educational Assistance Program.