Gold Medalists on Siglaro 2019
September 30, 2019
Achievers from STI College Ormoc once again participated and brought home recognitions during the Siglaro 2019 held from August to September 2019.
With the theme "Atletang Ormocanon: May Pusong Kampeon sa Lahat ng Hamon," Siglaro is an annual interschool sports competition in Ormoc that brings together young athletes in a competitive game setting. The tournament offers meaningful values and sports experiences to its participants through various competitions ranging from basketball, volleyball, badminton, swimming, archery, wushu, taekwondo, and chess, among others.
Armed with strategic thinking and tactics, Grade 11 Accounting, Business, and Management student Angel Mia Sesmundo finished gold in the chess tournament under the girls' category. Grateful for the guidance of her coach Claire Mariveles, Angel won over chess contenders from other schools, earning her 7th gold medal. This has been Angel's fourth time to represent the Ormoc City Division in the Chess Tournament during the Eastern Visayas Regional Athletics Meet (EVRAA).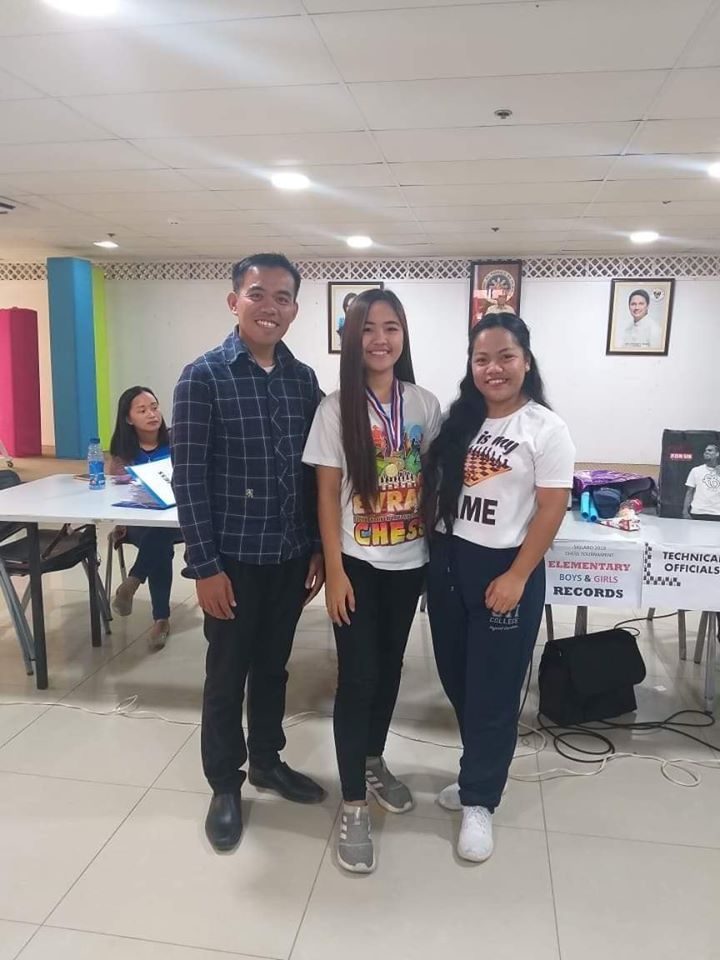 Angel Mia Sesmundo was awarded a Gold medal for the Chess Tournament in Siglaro 2019
Meanwhile, Zen Andre Doria, Grade 11 Science, Technology, Engineering, and Mathematics student, also bagged a gold medal for the poomsae event in taekwondo. He started competing for the EVRAA since he was in Grade 6 and has won six gold and a silver medal in poomsae since then. Poomsae is a Korean term for taekwondo. It is a series of defined pattern of defense-and-attack motions which can be practiced and trained.
Zen Andre Doria won a Gold medal for the Poomsae event in Taekwondo during the Siglaro 2019