STIers are Coming to The Mind Museum!
June 19, 2019
From a school expo to a world-class exhibit, these STI students take pride in their sustainable innovations. What started as products intended for the STI Senior High School (SHS) Expo have gained the opportunity to be exhibited in the "greatest show (and tell) on Earth."
On the third installment of Maker Faire in the Philippines, 12 projects by senior high school students from various STI campuses will be showcased in the Manila Mini Maker Faire at The Mind Museum on June 22-23, 2019.
Maker Faire is a festival for all ages that celebrates innovations in the technical field and in the realms of crafts and performing arts. It was launched in 2006 where over 200,000 people attend the annual flagship event in Bay Area and New York. Now, the event is produced around the world with shows in Paris, Tokyo, Seoul, and Berlin, among others.
The fair gathers tech enthusiasts, students, educators, engineers, and artists of all sorts to showcase and share what they do.
Where creative minds converge
Before the works were selected to present in the fair, participants have initially shown their products during the SHS Expo at their own campuses. Every year, the SHS Expo is held across STI campuses nationwide as a culmination of the students' learning from their years in senior high school.
"During the expo in our school, our product wasn't noticed that much. So, we didn't expect that we will be declared the 2nd Most Innovative Product and now, we feel proud because our product is going to be featured in Maker Faire!" shares Bill Ryan Cabral from STI College Quezon Avenue, one of the creators of WhideSearch.
Tinkering with equipment, doing experiments, and crafting artworks from scraps are some of the hobbies that makers enjoy. Transforming curiosity into great things is what they are good at.
Take a look at these products by STIers that will be featured in this year's Manila Mini Maker Faire that highlights Sustainable Technology.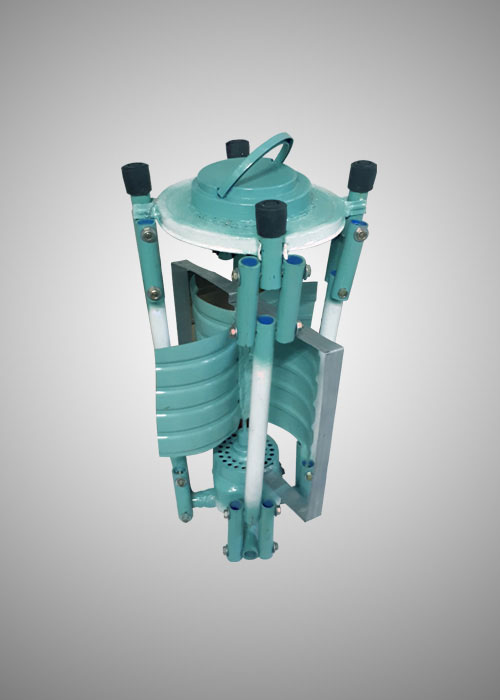 Portable Wind Turbine
By the STEM students of STI College Cubao
Greathan Michelle Albano
Rhyan Joseph Dava
Jose Descotido
Sophia Mari Diaz
Daniel Don Jasmin
Axxis Loreña
Christian Angelo Macalanda
Ron Exequiel Paradero
Christine Jane Reyes
Daren Samuel Tiongo
Jet Vega
Melwin Villanueva
Electricity supply is still an issue in remote areas in the country. This motivated Science, Technology, Engineering, and Mathematics (STEM) students from STI College Cubao to innovate an alternative source of electricity by utilizing wind energy. The case and wind panes of the portable wind turbine are all made of recycled materials.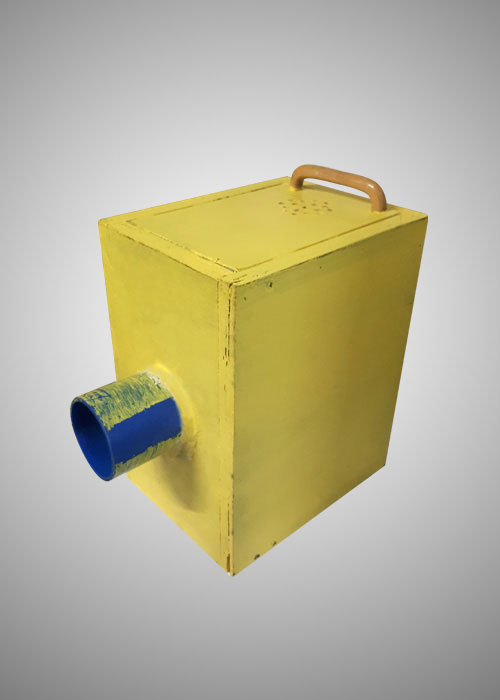 Flood Detecting Alarm Stand (FDAS)
By the STEM students of STI College Cubao
Martina B. Alpuerto
Remz Mchem V. Apostol
Lester Jay C. Buenaventura
Grayhalm Ruzel F. Bonto
Gavin Vance Ric M. Diaz
Jennessis O. Dumlao
Joaquin Miguel G. Fernandez
Jimwell Francisco
Salvethania B. Granado
Abdul-Azim A. Mabusing
Reizar M. Tayao
Aubrey V. Verano
Communities that are easily flooded during the rainy season will benefit from this innovation by STEM students from STI College Cubao. The Flood Detecting Alarm Stand produces a powerful sound that can alert the community of the rising flood levels.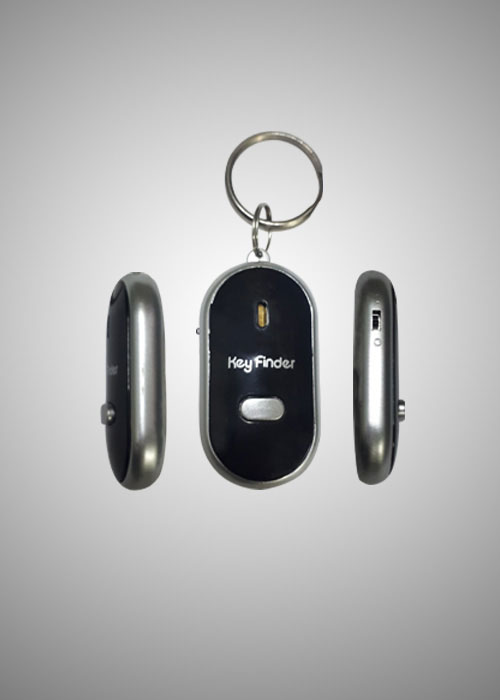 WhideSearch
By a group of IT-MAWD students OF STI College Quezon Avenue
Bill Ryan Cabral
Nolie O. Mabesa
John Marlo M. Mendoza
Christian D. Tabilin
Alvin John Yerro
It's now easier to find your lost phone with this product by Mobile App and Web Development (MAWD) students from STI College Quezon Avenue. Using sound recognition technology, WhideSearch can locate your phone to emit a light and activate an alarm.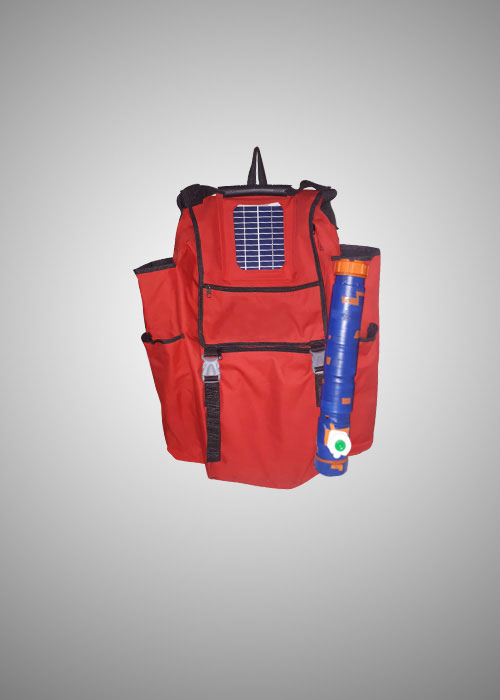 WeSurvive Bag
By STEM students of STI College Global City
Ryan Jade Asumbra
Hya Cristine Boiser
John Raphael Cantara
Joycelyn De La Cierra
Anna Mikaella De Leon
Juan Carlo Escala
Trisha Jeanne Mahilum
Iris Mangalindan
Byron Kyle Operana
William Ordono
Christian Michael Salonga
Jhan Kenneth Villaluz
Made to survive any outdoor conditions, a group of STEM students from STI College Global Citydesigned the WeSurvive bag using waterproof and tear resistant fabric. It is also equipped with emergency essentials, such as portable water filter and solar-powered charger and flashlight.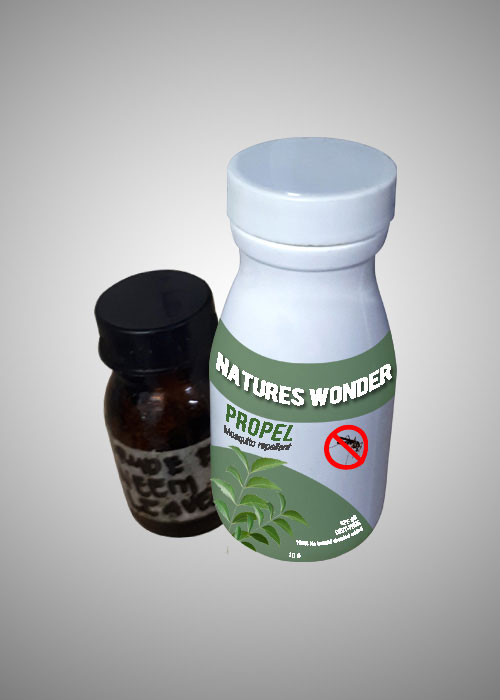 Propel
By STEM students of STI College Makati
Jhastine R. Adona
Alliah Bea B. Clemente
Latrell Joshua S. Del Rosario
Chonamae P. Marcelino
Rose Ann P. Pangilinan
Raine Leigh P. Peruna
Elizabeth M. Tupas
John Laurence D. Villanueva
Drive pesky insects away with this green product created by STEM students from STI College Makati. Made from the extracts of the Philippine neem tree and other all-natural ingredients, Propel is an effective repellant for common pests.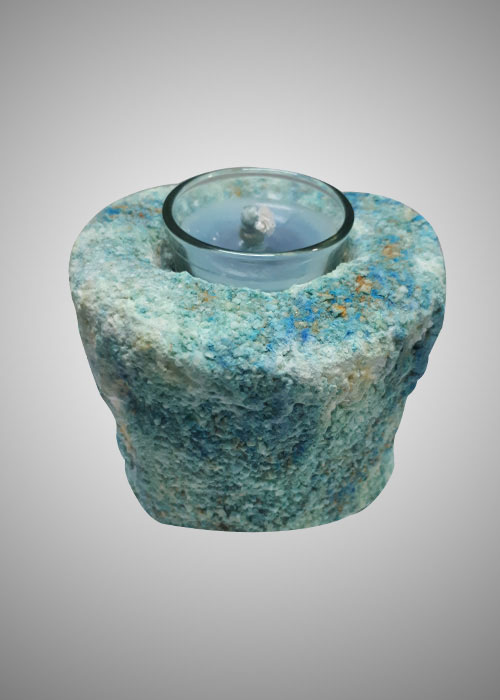 La Naturalez
By ABM students of STI College Recto
Jian Ericson Chua Mariano
Rayhana P. Odin
Lahmuden Silongan
Paulo Garcia
Mherylle Ann Pascual
Mark Corpuz
Infused with lavender and citronella scents, this scented candle effectively acts both for aromatherapy and as an insect repellant. What's more is that it's housed in a non-flammable holder made of sea salt. La Naturalez is made by Accountancy, Business, and Management (ABM) students from STI College Recto.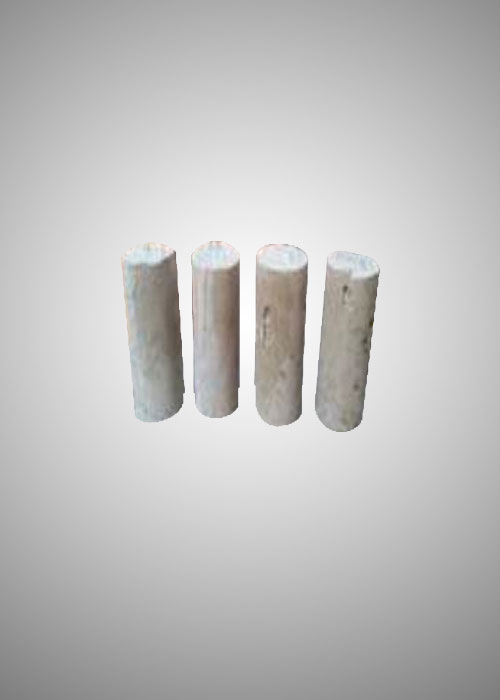 Concrete Cylinders with Sugar Cane Fiber
By STEM students of STI College Muñoz-EDSA
Rodge Luigi Balmedina
Daniel Lee
John Paul Padre
Jose Francis Sevilla
Proper management of concrete waste generated from construction is often overlooked. STEM students from STI College Muñoz-EDSA aims to encourage recycling by incorporating sugar cane fibers into concrete cylinders. It's made of biodegradable materials, yet it is as strong as the regular concrete.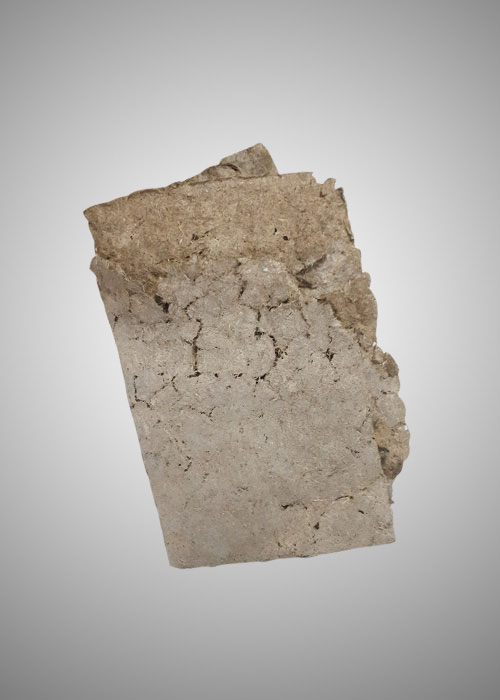 Kraft Paper
By STEM students of STI College Ortigas-Cainta
Zyrelle Anne Valencia
Matthew Fernandez
Joeremy Gongora
Marie Joy Estopa
John Henry Lafiguera
Manuelle Gherard De La Cruz
Marco Legaspi
Kraft paper made from recycled banana stem fibers offers an excellent alternative to our packaging needs. Plus, it is easy to create and it has a strong tensile strength. This product was made by STEM students from STI College Ortigas-Cainta.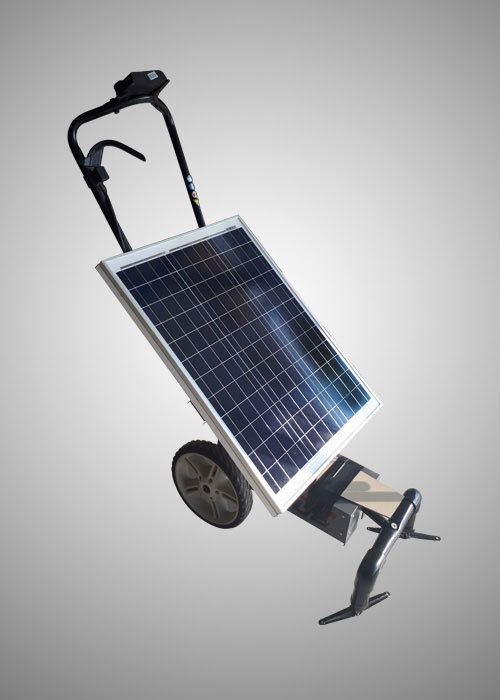 Solar-powered grass cutter
By STEM students of STI College San Fernando
Frithzie Lou P. Icban
Rose Ann M. Tubal
Roy Vincent J. Mercado
Aaron S. Manlutac
Erico G. Nolasco
Aaron Dave D. Aguas
Joseph T. Pangilinan
Gyean Carlo L. Laxamana
STEM students from STI College San Fernando innovated a grass-cutter that runs on 100% solar energy. The machine's ergonomic design and metal blades were aimed at helping farmers with their duties.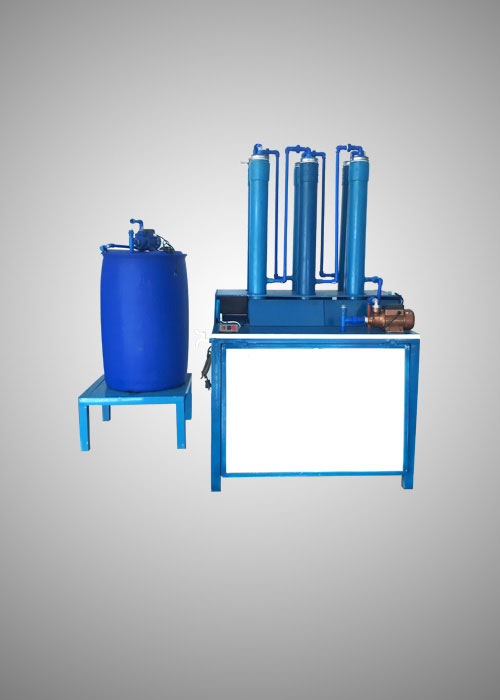 Flood Water Filtration Machine
By STEM students of STI College San Fernando
Mark Joseph C. Abogador
Alvin Jr. R. Constantino
Girlyn Joyce D. David
Jan Kevin S. Espiritu
Princess Diana D. Lumanlan
JaimeeRhose M. Manansala
Joan C. Salvador
Maureen V. Tansengco
Communities can now have access to safe water during floods with the Flood Water Filtration Machine. Created by STEM students from STI College San Fernando, the machine was built with six types of filters that converts flood water into clean water.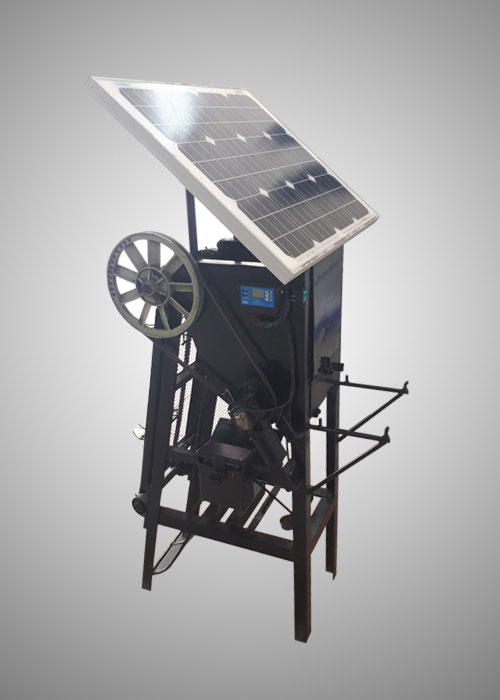 Automatic Canal Waste Collector
By STEM students of STI College San Fernando
Joyce Anne D. Esguerra
Christina Marie S. Jocson
Erwin V. Pingol
Jean Philippe T. Santos
Marc Angelo P. Sarmiento
Danlor S. Tungol
Vincent Paul G. Zita
Garbage in water systems is a long-known problem. To address this issue, STEM students from STI College San Fernando constructed a canal waste collector that can gather plastic waste from water systems. It runs entirely on solar energy that makes it more efficient.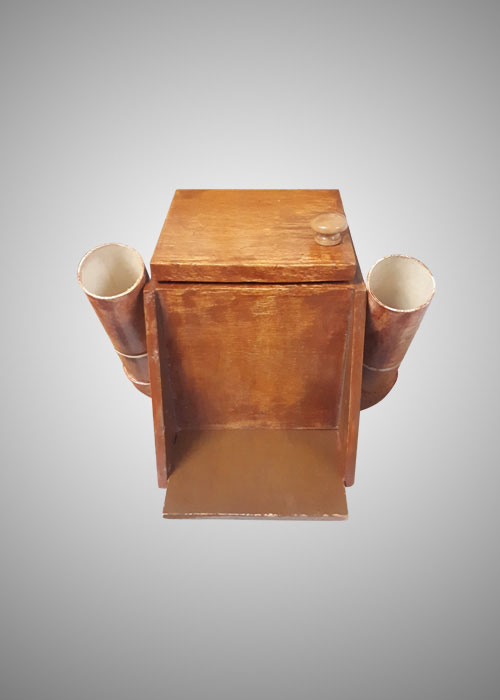 Wooker
By ABM students of STI College Quezon Avenue
Carl Rolan M. Fajarito
Sophia Marie H. Roxas
Hannah Mae T. Hiloma
Melissa C. Bertis
Noreen Kim D. Caparas
Emmanuel Isaiah E. Quindiagan
Kenji Tamayo
Manage your desk space effectively with Wooker, a functional organizer and a music amplifier altogether. This product was designed by ABM students from STI College Quezon Avenue.
STI students are encouraged to explore opportunities outside of their campus to further develop their interpersonal skills and to gain a wide range of perspectives as part of STI's thrust for holistic education.
See more of these spectacular projects and visit the Manila Mini Maker Faire on June 22-23, 2019 at The Mind Museum. Don't forget to grab your free tickets by registering on this link!