Words of Inspiration from the 2019 STI Distinguished Alumni
May 22, 2019
Recognizing the fruits of their graduates' labor, the STI Education Services Group (STI ESG) shone spotlight on a new crop of exemplary professionals who have brought prestige to the institution in the 2019 STI Distinguished Alumni Awards held on May 1, 2019 at the Hue Hotels and Resorts, Boracay.
Presented annually by the STI Alumni Association (STIAA), the STI Distinguished Alumni Awards recognizes outstanding graduates representing thousands of STIers who are making a difference across the globe.
"Every year, we celebrate and recognize our outstanding alumni for their professional achievements and significant contributions to their respective communities. Their stories are true testaments of our commitment to train and nurture our students to become competent and responsible members of society," shares Mr. Hernan Alar, President of STIAA.
With over 35 years of providing real life education, the STIAA's Selection Committee culled nominees from its expansive network of 76 campuses with one university. This year's selection of honorees may come from different backgrounds, but consistently proven themselves to be committed to excellence, service, and uplifting the nation in their respective fields of expertise.
From social entrepreneurs, industry leaders, and community builders, get to know these high fliers who exemplify the ideals of their alma mater and have brought pride to STI.
"STI allowed me to be the best I can be. My knowledge in IT helped in my family's bus company. I started it with 7 bus units and made it grow to 80 bus units."

Serjohn Panis, President of PABAMA Corporation
BS Computer Science Batch 2002
STI College Cagayan De Oro
PUT YOUR SKILLS INTO GOOD USE
After graduating from STI College Cagayan De Oro, Serjohn Panis used his background in computer science and information technology to further his family business, the PABAMA Corporation, a transportation service in Northern Mindanao. It is also the only bus company in Mindanao with a double decker bus and electronic ticketing system.
"Sobrang importante para sa mga estudyante na ma-recognize yung mga nagawa nila. When I was given the Florence Nightingale Award in school, I felt proud and knew that I had to do better when I get to work."

Reyna Mae Bagsic, Head Nurse of Star Cruises
BS Nursing Batch 2009
STI College San Pablo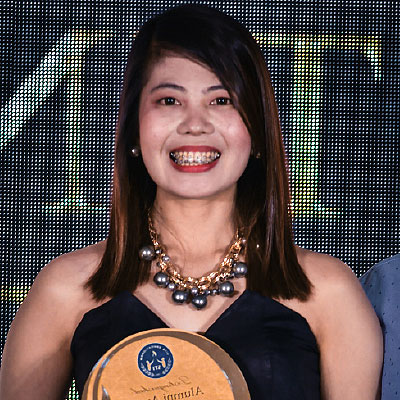 KEEP DOING GOOD WORK, IT WILL BE RECOGNIZED
Considered as the cream of the crop, Reyna Mae Bagsic graduated with the Florence Nightingale Award, the highest award for Nursing at STI College San Pablo. The award symbolizes the nurse's exemplary service to those in need of aid. Not resting on her laurels, she became a Certified ANSAP IV Therapist in 2016 and now serves as the Head Nurse in the leading cruise line in Asia, the Star Cruises.
"Each one of us is born with potential. Ang kailangan lang natin malaman is kung paano ma-iignite ang potential na yun. It will take you miles and miles, but hold on to that spirit."

Brian Ramos, Assistant IT Manager of Dream Cruises
BS Computer Engineering Batch 2007
STI College Fairview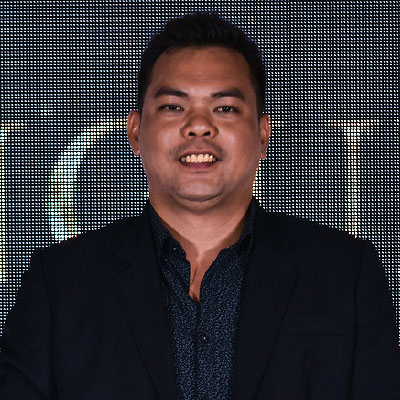 KEEP CHALLENGING YOURSELF TO NEW HEIGHTS
Always up for a challenge, STI College Fairview's alumnus Brian Ramos proved that excellence is achieved by continuously improving oneself. His attitude led him to a great opportunity to work onboard top luxury cruise ships as part of the IT Group. Having the opportunity to travel the world as well as interact with different nationalities, he persistently shows enthusiasm when it comes to his work and always ready to take on any challenges and difficulties that may arise onboard. Now, Brian is the Assistant IT Manager of Dream Cruises, Asia's Best Cruise Ship in 2018.
"It's a jungle out there. A lot of deliverables, deadlines, meetings, our bosses. We need to manage all of them at once. Good thing, I had been exposed with such sort of jungle since college."

Rexie Angeles, Finance Manager of Reed Elsevier
BS Computer Science Batch 2003
STI College Meycauayan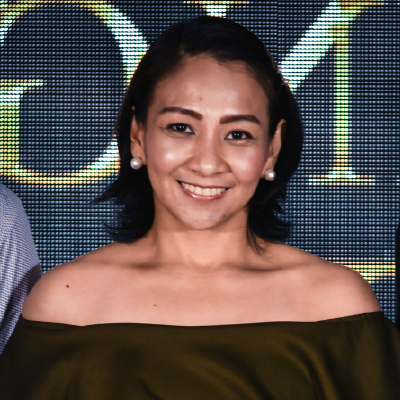 DON'T SHY AWAY FROM NEW EXPERIENCES
Faced by many challenges, Rexie Angeles did not lose faith on reaching her goals during her time at STI College Meycauayan. Taking inspiration from her mother, her determination led her to the opportunity to work in Shell Business Operations where she spent nine illustrious years and built a solid career. Out of a thousand candidates, she was awarded as one of the four Most Outstanding Employees of Shell. In her consistent pursuit of improvement, she is now the Finance Manager of Reed Elsevier, the leading global provider of information solutions in various sectors.
"Life will never be a bed of roses. Sometimes you need to go through the hard work to get to your dreams and goals."

Cynthia Thomalla, Miss Eco International 2018
Tourism and Events Management Batch 2014
STI Maasin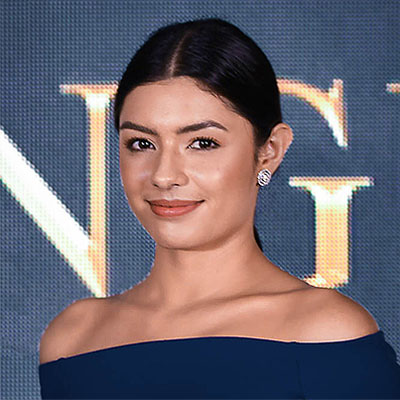 USE YOUR VOICE AS A PLATFORM FOR GOOD
More than the sash and the crown, Cynthia Thomalla believes that one is most elegant when they are using their voice to make a difference. At an early age, she has shown passion and interest in pageantry, winning various titles such as Miss STI Maasin 2012, Miss Pintados 2013, Reyna ng Aliwan 2016, and Sinulog Festival Queen 2016. She brought pride to the nation by competing in Egypt and became the Philippines' first Miss Eco International in 2018. With the guidance and support of the Miss Eco International organization as well as the United Nations, she uses her platform to raise awareness about various environmental issues, sustainable tourism, and responsible traveling.
"Success is immeasurable and no one can define one's success but himself. Achieving every day goals is already a success. Sharing what you have and being able to impact other lives in whatever means are signs of success."


Gerardo Frondozo, Jr., Founder & CEO of EVOTECH Software Solutions
BS Computer Science Batch 2004
STI College Caloocan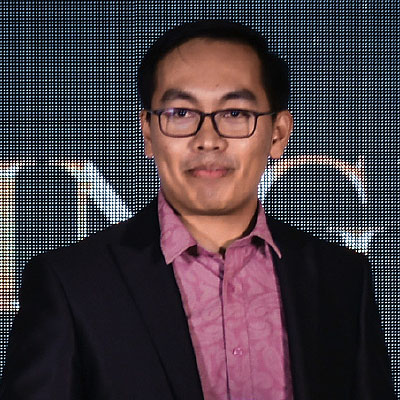 DEFINE YOUR OWN SUCCESS
Despite growing up underprivileged and in his own words "a batang kalye," Gerardo Frondozo, Jr. was determined to help his mother raise his younger siblings and stepped up as the man of the family at a very young age. Equipped with excellent programming and strong leadership skills, he swiftly rose up the corporate ladder after graduating from STI College Caloocan. With only 10 years of working as an employee, he has proudly sent all three of his siblings through school and has established EVOTECH Software Solutions where he provides IT solutions for renowned institutions such as SGV and Company.
"I used to come to school smelling like chicken – dahil sa trabaho ko – tapos first class ko Accounting. How ironic na Accounting din ung first project ko sa trabaho."

Julius Valles, Systems Development Head of Intelligent E-processes Technologies Corp.
BS Computer Science Batch 2006
STI College Alabang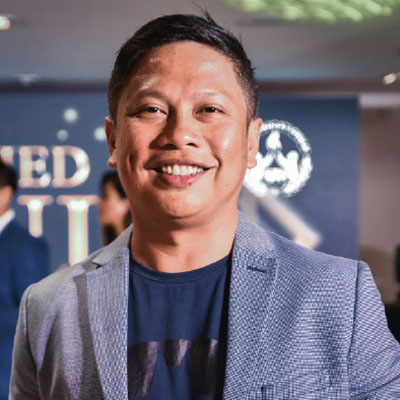 DREAMS REQUIRE SACRIFICES
Undeterred by his life's circumstances, Julius Valles was a PGMA scholar studying during the day and working as a security guard and a fast food crew member at night. Despite the challenges of juggling school and work, he still managed to graduate with flying colors at STI College Alabang. He started his career as a Programmer in a software solutions house. After years of hard work, he became a Consultant at Citra Metro Manila Tollways Corporation. At present, he is the Head of Systems Development at Intelligent E-processes Technologies Corporation, a subsidiary of San Miguel Corporation – Infrastructure Group.
"Ang pinakamagandang pagpapala ay nanggagaling sa pinakamahirap na karanasan."

Maria Angelica Ponce with her husband, Mark Anthony Ponce, founders of LivePillow Enterprise
Diploma in Information Technology Batch 2006
and BS Information Technology Batch 2010
STI College Sta. Maria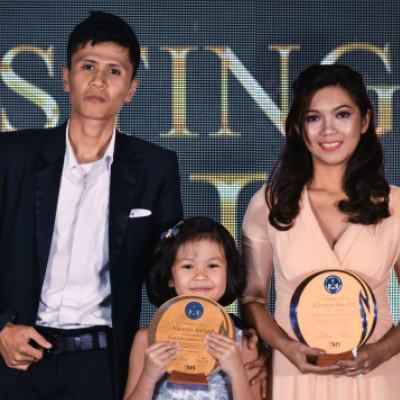 LEARN FROM HARDSHIPS
Passionate about technology and driven with their unconditional love for their family, this power couple from STI College Sta. Maria overcame life's challenges and found their niche in the rapidly expanding field of digital commerce.
Mark John Anthony Ponce and Maria Angelica Ponce founded LivePillow Enterprise where they produce personalized gift items and décor such as pillows, bags, woodcrafts, and t-shirts. Initially established to raise funds for the treatment of their daughter's rare liver disease, the home-based business now ships nationwide and caters to a diverse clientele ranging from small organizations to big companies and celebrities.
With their business' continuous success, Mark John finds time to share his knowledge and experiences to other entrepreneurs as his way of giving back. Angel, on the other hand, has been nominated at the 10th Go Negosyo Filipina Award in the Micro Small and Medium Enterprises category. Despite all their accomplishments, her greatest achievement is when she became her daughter's liver donor, allowing her daughter to live and grow healthily.
"Love what you do. It will keep you going forward. In the face of difficulty and challenges, love will give you strength and endurance to persevere. So find what you love, don't stop until you find it."

Donald Alforque, CEO of DSA Software Solutions
BS Information Technology Batch 2009
STI College Cotabato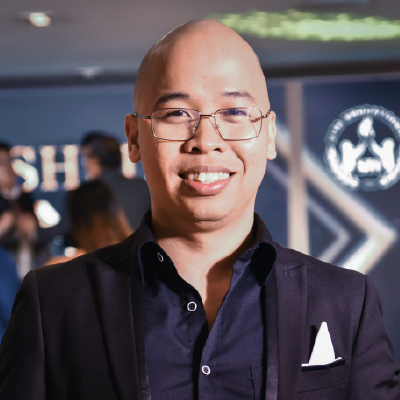 BE PASSIONATE ABOUT WHAT YOU DO
Armed with a vision to transform his locale into a booming IT hub, Donald Alforque was a scholar and consistent Dean's Lister throughout his years in STI College Cotabato. With his technical and acquired business skills, he is able to turn his vision into reality slowly but surely with DSA Software Solutions, an IT solutions provider for small to medium enterprises such as the Mall of Alnor in Cotabato City. Aside from being the Chief Executive Officer of his own start-up, he also mentors young STIers and the youth to continue the growth of IT in Central Mindanao.
"Perseverance goes a long way. Never did I thought about giving up. Everything is an obstacle that I have to surpass. Focus is key."

Jerist Aguilar, Operations Manager of Convergys
BS Computer Science Batch 2012
STI College Makati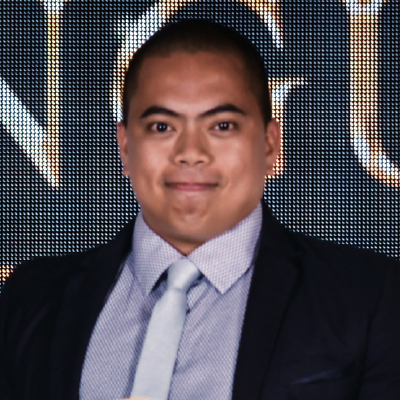 DON'T LOSE SIGHT OF YOUR GOALS
Leadership has been woven in Jerist Aguilar's character growing up. He once sacrificed his studies to work for his family, but he bounced back with determination to reach his goals. He built a strong background in leadership from from being a student leader at STI College Makati to serving the Rotary Club of Pasay Silangan. With his experiences, he went up the ranks of the BPO industry by applying excellent IT skills in the areas of training and development, project management, and customer service. Now, he is the Operations Manager of Convergys, driving programs across geographies and leading various teams through motivational and developmental practices.
"Leaders are not born, they are developed."

Major Erman Dalope, Assistant Chief of Staff for Education and Training of the Philippine Army
BS Computer Science Batch 2002
STI College Global City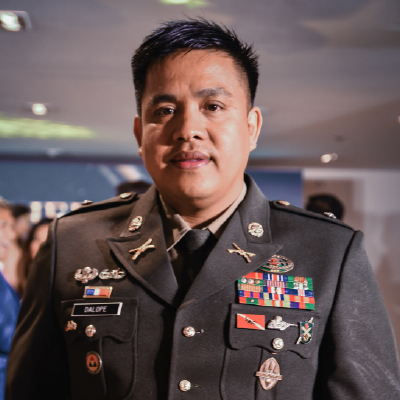 FACE CHALLENGES OPTIMISTICALLY
Born to a family of men in uniform, Major Erman Dalope was influenced to follow suit. After graduating from STI College Global City, he entered the military and proved his tact and heroism as a soldier when he became the Commanding Officer of one of the elite units of the Philippine Army, the 20th Special Forces regiment. Because of his dedication at work, he was entrusted to lead missions in the critical parts of Mindanao and headed the production division of the Philippine Army and the information campaign for the Marawi siege. An excellent public servant and a community builder, he had paved his way to be the Assistant Chief of Staff for Education and Training of the Civil Military Operations.
"STI College helped me achieved my goals in life not just as an Engineer but as a better person."

Charlie Onio, IT Manager of Crimson Resort & Spa, Boracay
BS Computer Engineering Batch 2008
STI College Kalibo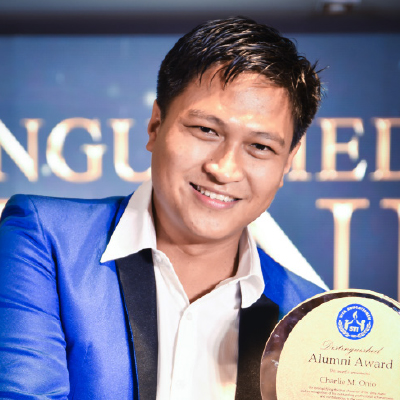 USE EVERY MOMENT AS A LEARNING OPPORTUNITY
Having a can-do attitude and the willingness to learn helped Charlie Onio improve in every role that he takes. From working as a student assistant at STI College Kalibo's computer laboratory, he has proven himself an expert by consistently exceeding expectations in all his endeavors. His proactive disposition towards work and a strong grasp in IT launched his career from being a computer technician to becoming the Information Technology Manager of the exclusive Crimson Resort and Spa in Boracay. Apart from his 10 years of work experience, he demonstrates his community spirit by joining the province of Aklan's Fire Brigade.