Empowering STI Students at the Halalan 2019
May 16, 2019
Powered by ABS-CBN's Integrated News and Current Affairs, students from various STI campuses participated in fun, educational, and thought-provoking activities before and during the Midterm Elections 2019 with the aim to exercise responsible citizenship.
The student activities are part of the year-long partnership of the said network and institution in nation-building with the youth.
Widening perspectives through discussions
In line with ABS-CBN Integrated News and Current Affairs' election campaign called Ipanalo: Boses ng Pilipino, STI College Pasay-EDSA joined the launch activity of Bayan Mo iPatrol Mo's election coverage for the Halalan 2019. With the aim to encourage the citizens to partake in the elections, the event was held at San Sebastian College – Recoletos on February 11, 2019.
Students from STI Colleges Cubao, Quezon Avenue, Fairview, and Novaliches got the chance to interact with fellow students from different universities and colleges in Metro Manila, attendees, and senatorial candidates in the Harapan 2019 debate on February 24 and March 3, 2019 at ABS CBN Broadcast Center.
In another event, STIers from STI College Pasay-EDSA participated in the DZMM Kapamilya Day: Ikaw Na! The DZMM Halalan 2019 Forum on March 29, 2019 at Brgy. Don Carlos Covered Court, Bac 1-11 Don Carlos Village, Pasay City. Meanwhile, students from STI Colleges Quezon Avenue, Fairview, and Novaliches attended the Square Off, a television debate program of ABS-CBN News Channel (ANC), on April 4, 11, and 25, 2019 at ABS-CBN Broadcast Center.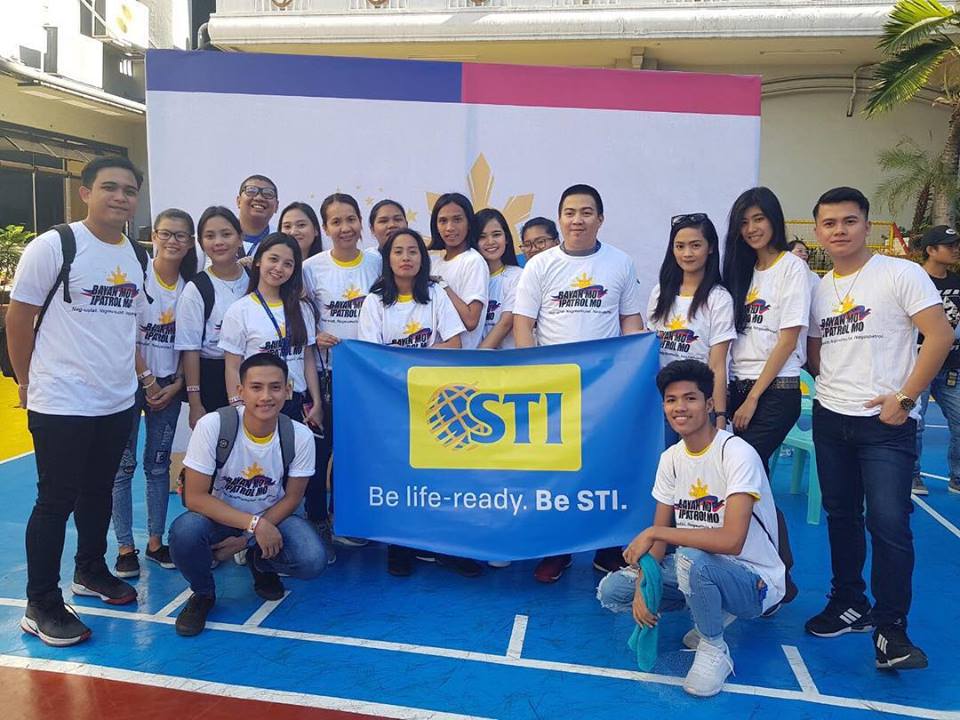 STIers during the launch activity of Bayan Mo iPatrol Mo
Running with a purpose
On April 28, 2019, STIers actively participated in ABS-CBN's Race Your Voice Obstacle Fun Run held at the Quezon Memorial Circle in Quezon City.
The students' knowledge about the elections was challenged in each stop. As part of the event, participants were asked to answer questions about the voting process as well as the election rules. They were also dared to conquer obstacles like hurdles, garter mazes, and inflatable mountains and slides.
During the event, participants also made a pledge to let their voices be heard by exercising their right to vote in the Midterm Elections on May 13, 2019.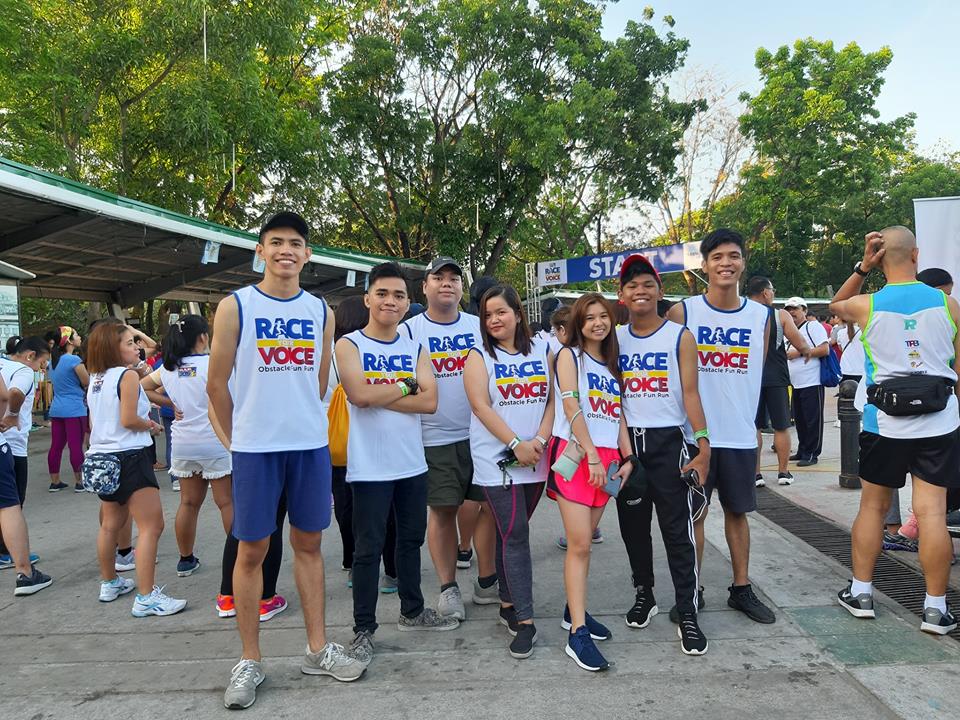 >Students from STI College Fairview during the Race Your Voice Obstacle Fun Run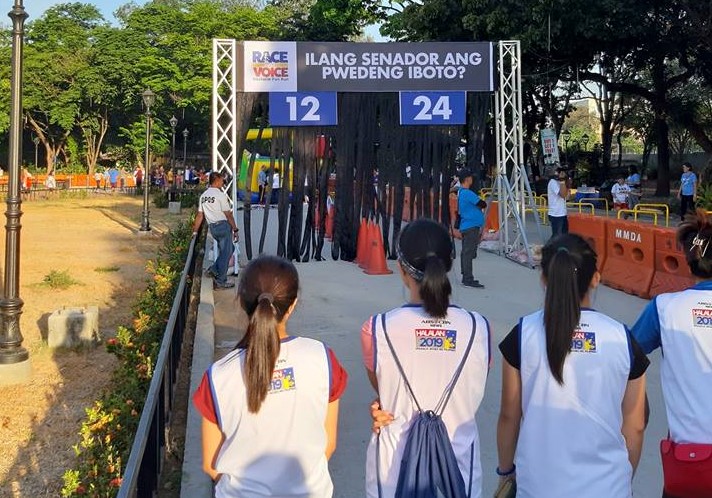 Participants choosing the right answer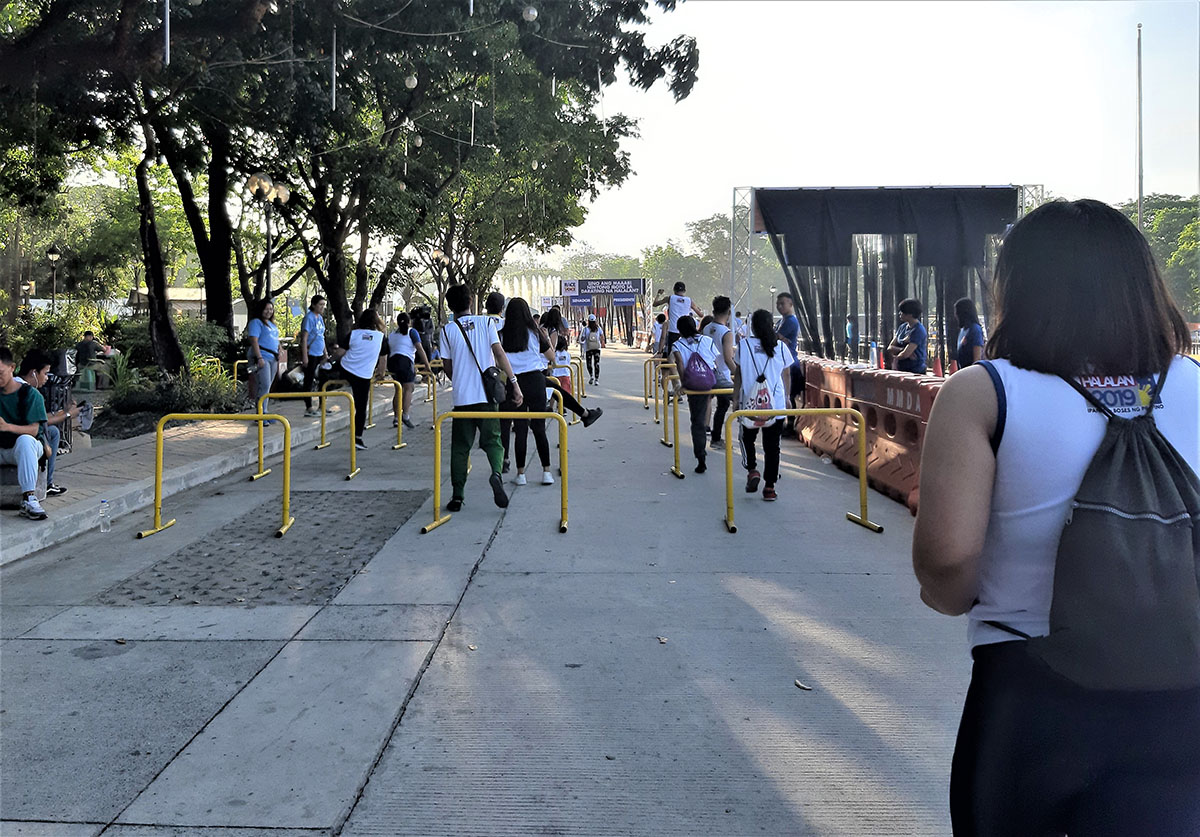 STIers conquering the hurdles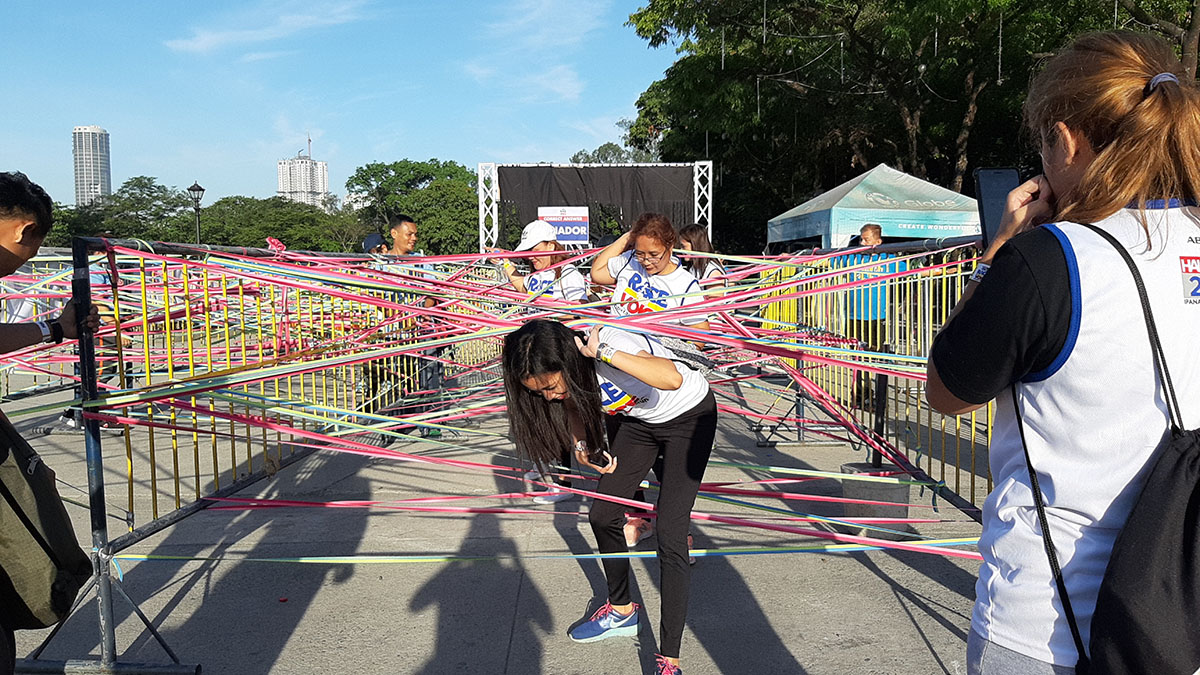 Participants stepping outside their comfort zone to overcome the garter maze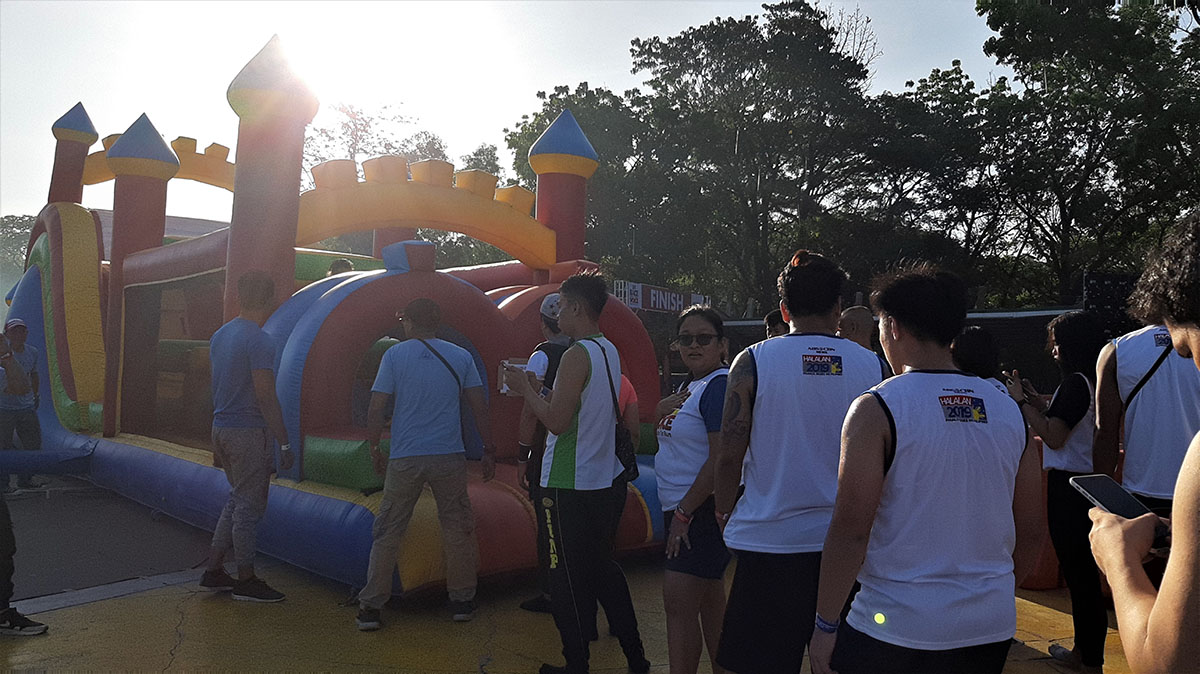 Students preparing themselves for the inflatable mountain and slide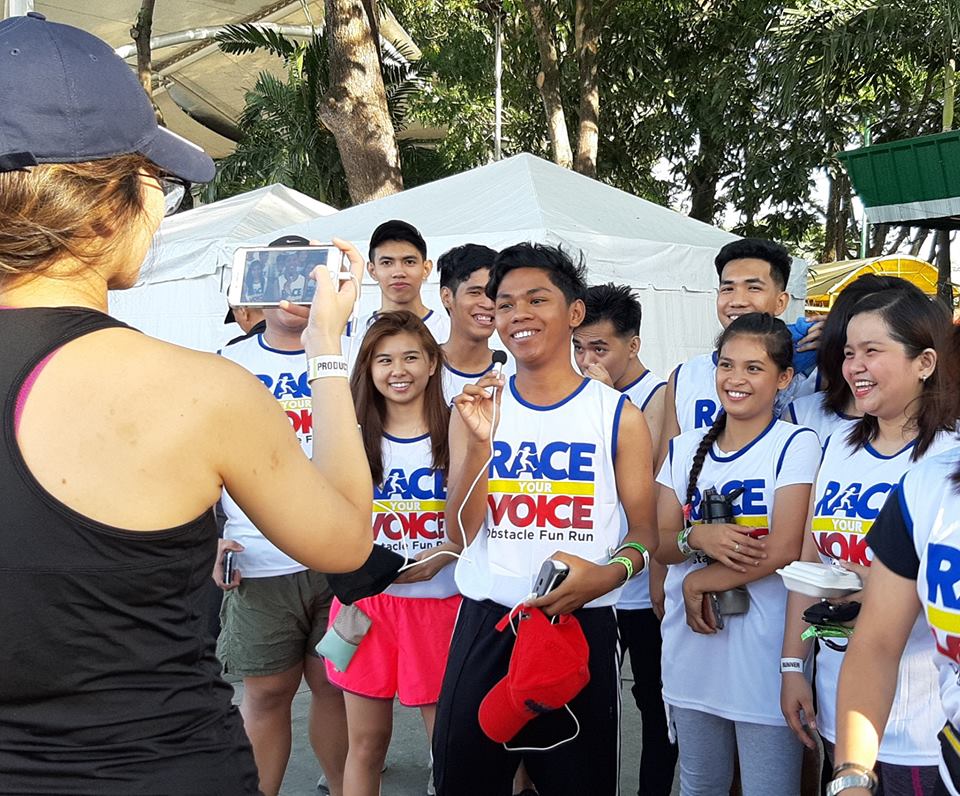 STIer expressing his thoughts about the event during the interview with ABS-CBN
Embracing responsible citizenship
On May 13, 2019, student volunteers from STI Colleges Cubao, Fairview, Global City, Novaliches, and Ortigas-Cainta joined Bayan Mo iPatrol Mo (BMPM), a citizen journalism movement wherein Bayan Patrollers submit reports through social media sites such as Facebook and Twitter. In relation to this year's midterm elections, the movement aims to monitor and guard the citizens' vote.
"Being part of Bayan Mo iPatrol Mo was a fun experience because the movement undoubtedly served as an eye-opener. I had the opportunity to interact with different people and create detailed reports as the country underwent through a momentous occassion. Knowing the thoughts and opinions of the Filipinos helped me think deeply about various government topics."
— Justine Segui, a Bachelor of Arts in Communication student of STI College Novaliches
Through this experience, the STI student volunteers gained hands-on training in citizen journalism as they gather leads and information from Bayan Patrollers in showcasing how the midterm elections were handled in different parts of the country.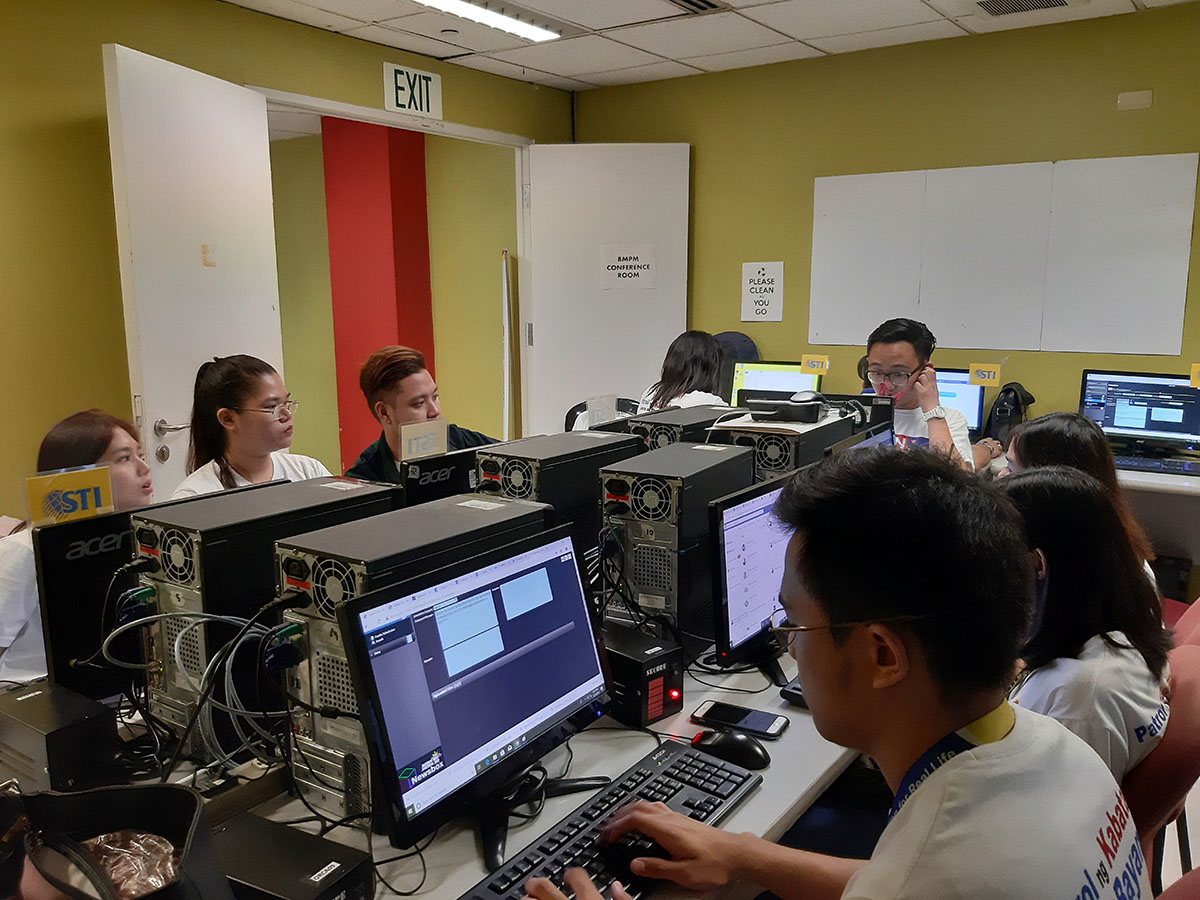 Students from STI Colleges Cubao and Global City interacting with Bayan Patrollers through Facebook and Twitter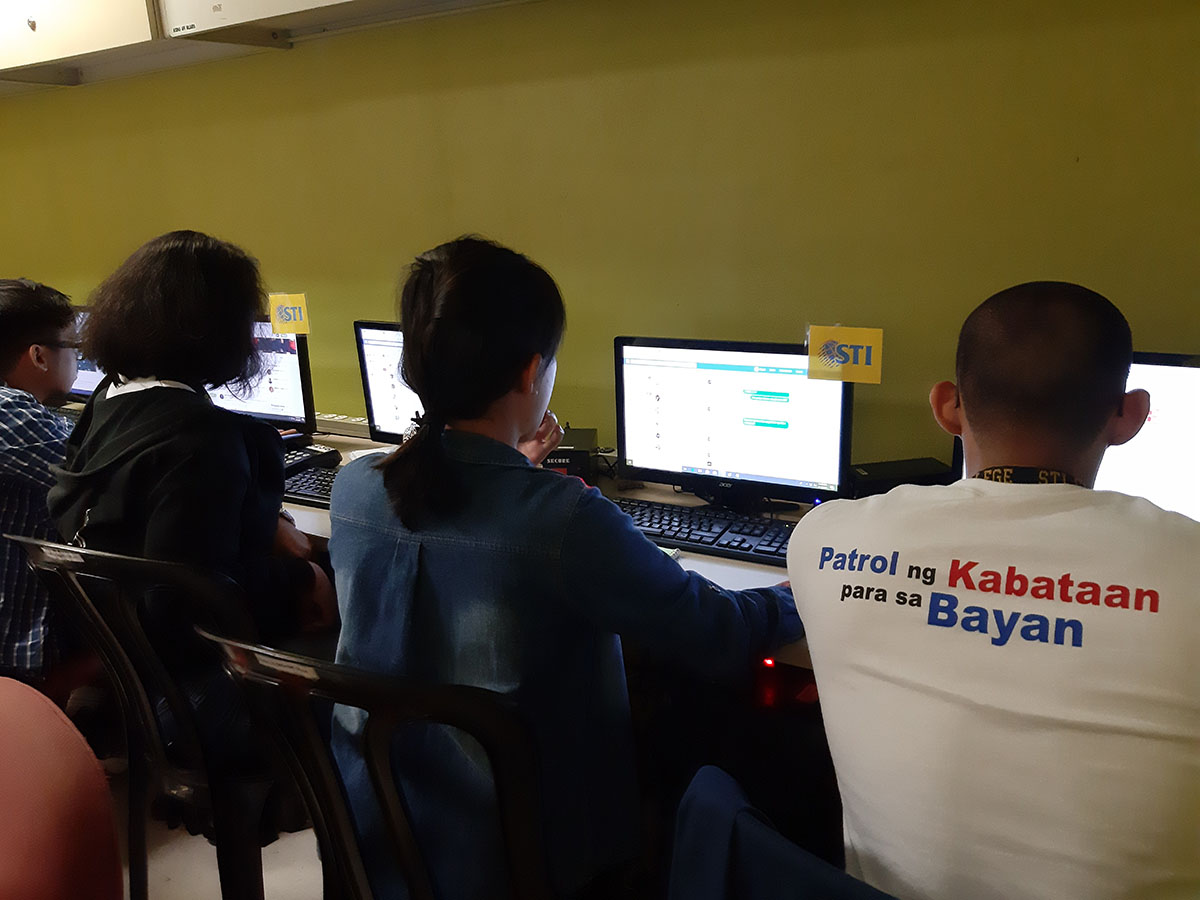 >STIers doing their reports for ABS-CBN's Bayan Mo iPatrol Mo (BMPM)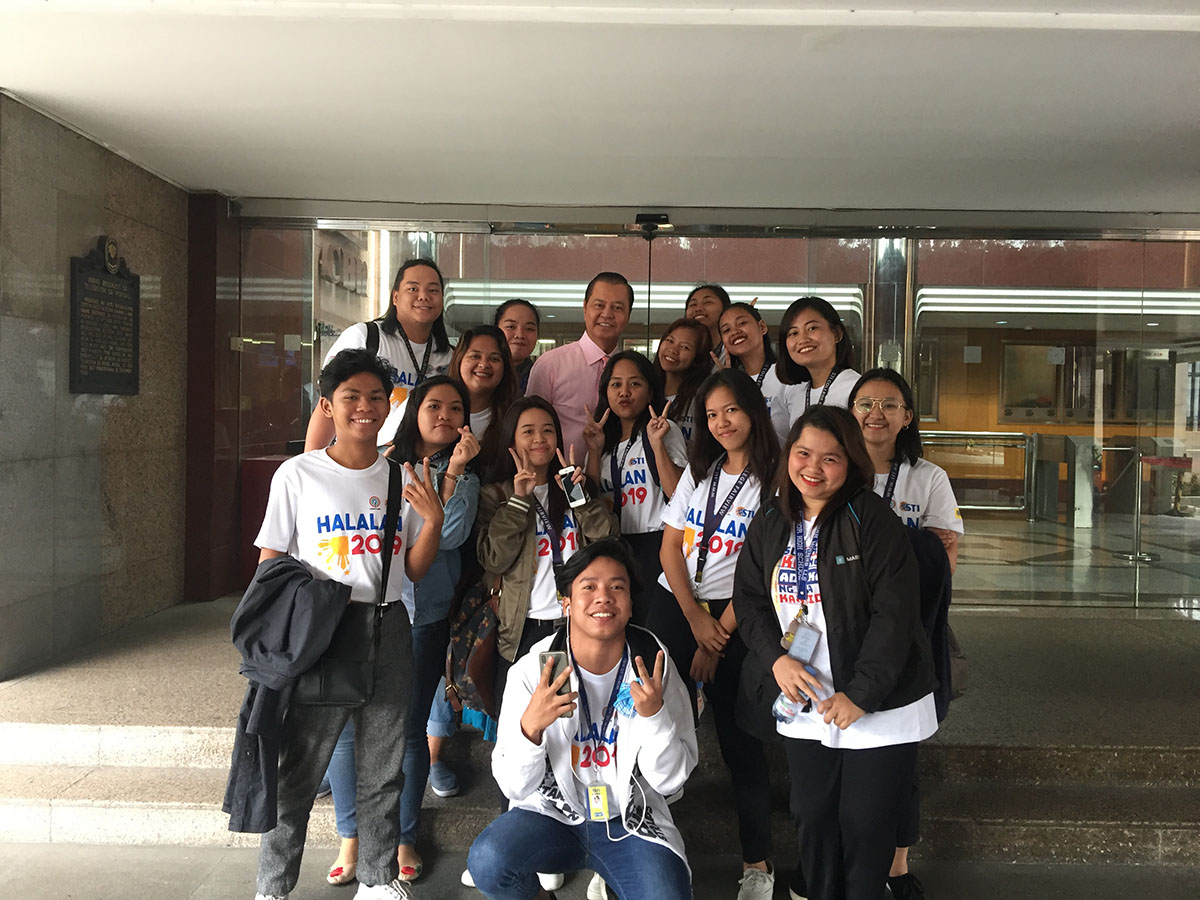 STI student volunteers with Noli de Castro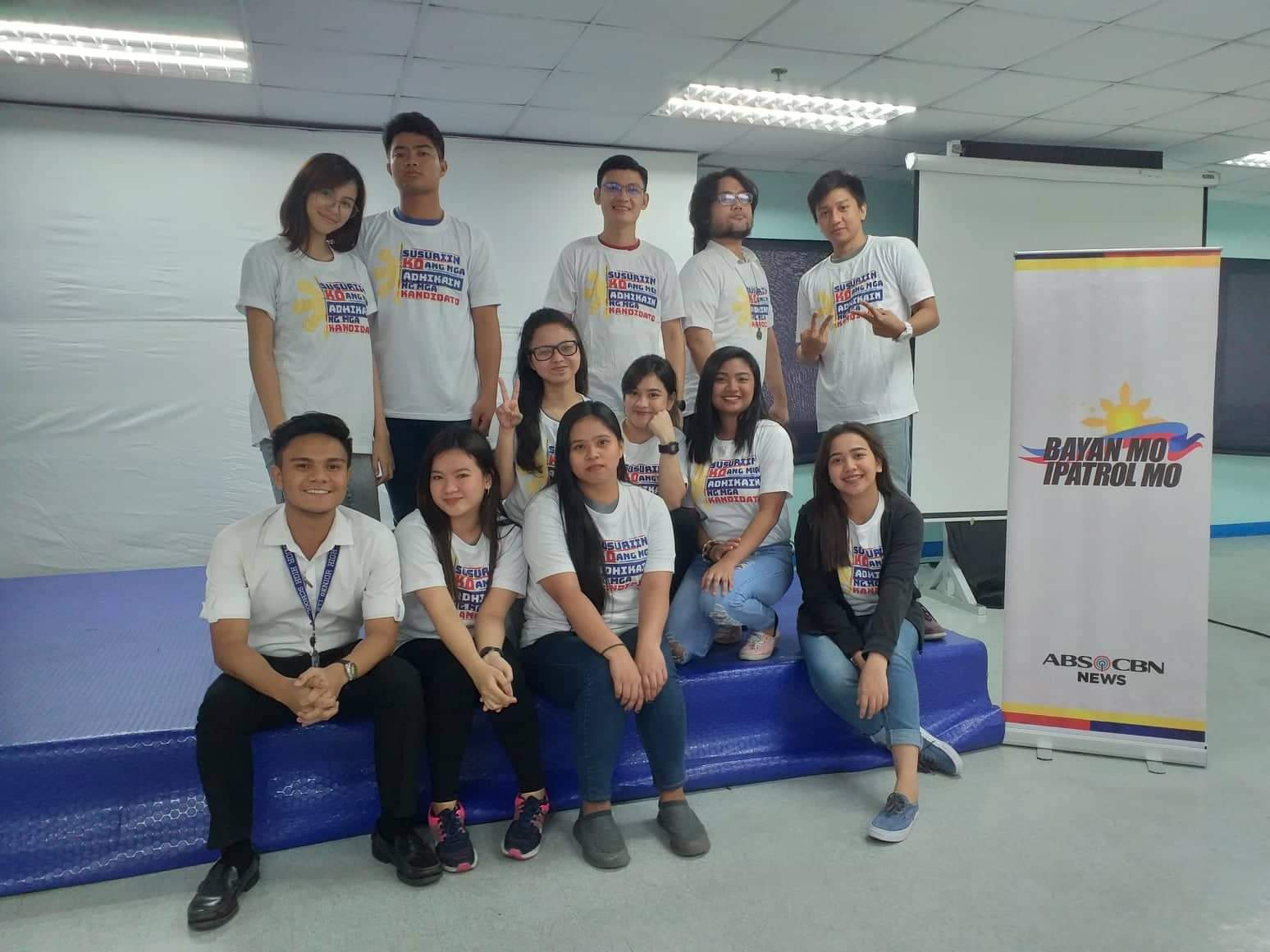 Volunteers from STI College Novaliches at ABS-CBN
STI aims to produce competent individuals in various fields as well as pursues to turn students into responsible and proactive citizens. With this, the academe increases its effort in unleashing learners' potential by providing them with various activities.