STI-NAMEI Boosts Maritime Education in the Country
February 19, 2019
Over the last years, the Philippines has grown to become a leading provider of maritime professionals and is subsequently considered by many to be the seafaring capital of the world. According to data from the Philippine Statistical Authority and the International Maritime Organization, the Philippines is the world's biggest source of seafarers, with Filipinos accounting for about 380,000 of the 1.5 million seafarers worldwide.
The maritime industry is also a major contributor to the country's economy. Figures from the Bangko Sentral ng Pilipinas show that Filipino seafarers remitted a total of $1.934 billion from January to April in 2018.
It is for this reason that the STI Education Services Group, Inc. (STI ESG), driven by a desire to provide relevant education and world-class opportunities to youth across the country, has acquired NAMEI Polytechnic Institute (NAMEI), an educational institution that offers bachelor degree courses in Maritime Transportation, and Marine Engineering and Naval Architecture.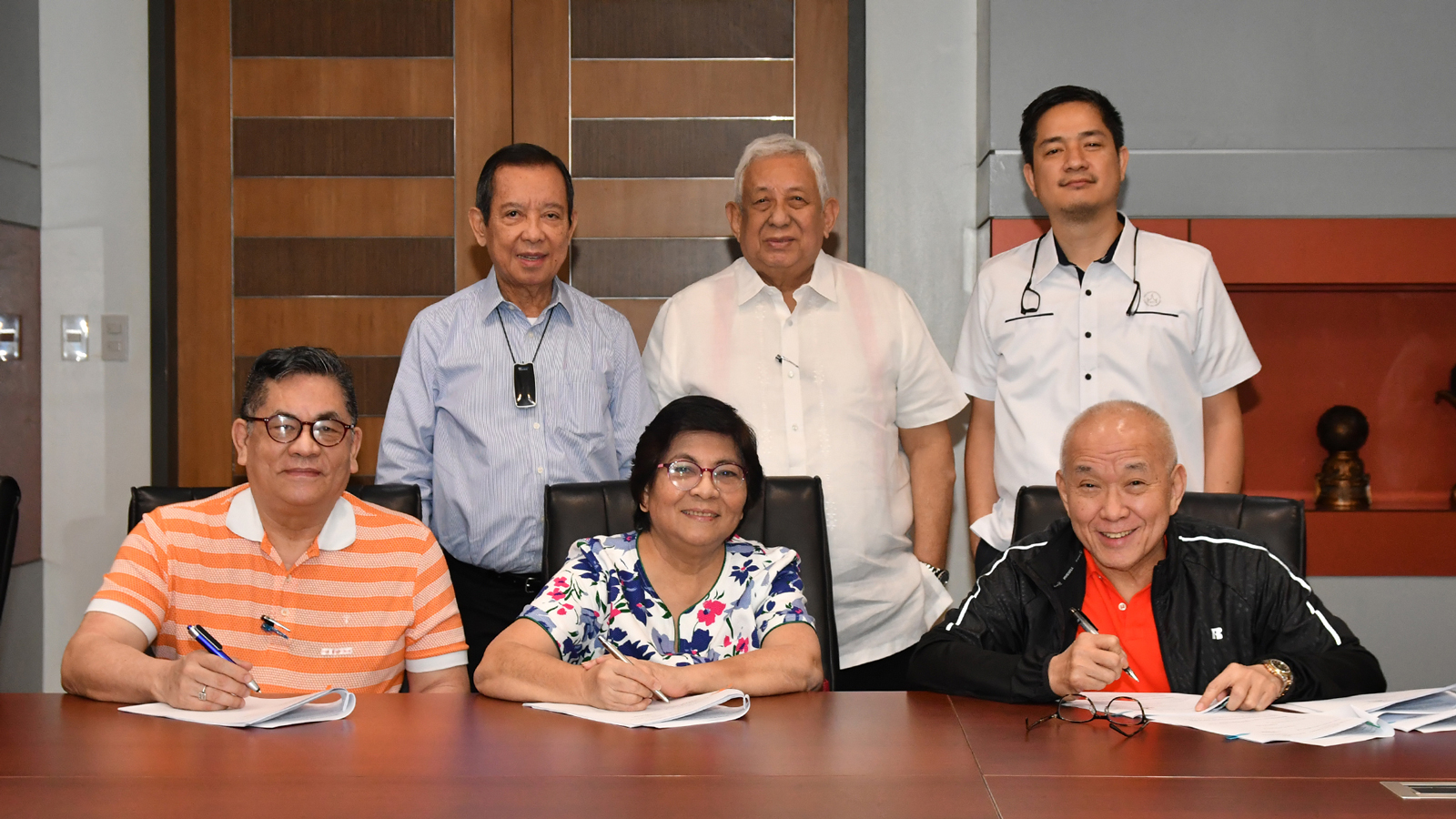 In this photo: Seated from the left are NAMEI Polytechnic Institute's Board Director Felix Marcelino Padilla, Jr., President Dr. Ma. Celedonia Patag, and STI ESG Executive Committee Chairman Eusebio H. Tanco. Standing from the left are Mr. Teodorico Patag, Jr., STI ESG Vice Chairman and CEO Atty. Monico V. Jacob, and STI ESG AVP for School Management Joel Dy
Providing world-class opportunities for aspiring seafarers
The entry of STI ESG into NAMEI aligns with STI's approach in building new paths and creating more opportunities for the Filipino youth to break into the professional world.
STI NAMEI will be housed in the newly constructed STI Academic Center Sta. Mesa along P. Sanchez Street, Sta. Mesa in Metro Manila. The 10-storey building stands on a 3,691-square-meter property and can accommodate 9,000 senior high school and college students.
The new campus will be operational this school year 2019-2020 and is equipped with state-of-the-art facilities including air-conditioned classrooms with flat screen TVs, industry-grade laboratories, simulation rooms, a basketball court, and a student activity center, to name a few.
"We are very happy with the addition of NAMEI to STI ESG's institutional roster. It is an opportunity for us to introduce exciting changes and transform NAMEI into an educational powerhouse whose students will bring pride not only to their alma mater but also to the country."
Maritime training and education with an edge in technology
The acquisition is a strategic move to boost the institution's sought-after courses that emphasize academic excellence, and practical and industry-driven skills that will produce more world-class professionals in various fields particularly in maritime.
STI ESG will also establish information technology programs for maritime such as networking and communications, cybersecurity, and IT maintenance and services to keep up with the ever-changing demands in the seafaring industry.
Strengthening academic industry linkages
As part of STI ESG's commitment to strengthen academic industry linkages, the institution is exploring a partnership with one of the biggest crew companies in the world to further train aspiring hospitality and culinary professionals. A growing number of Filipinos also provide housekeeping, guest relations, culinary, front office, and other maintenance services on cruise ships and floating casinos.
"A good number of Philippine maritime education and training institutes continue to hone the skills development of our seafarers. It is high time we complemented this with high-quality education to prepare a new generation of seafarers who are ready to join global cruise companies," Fernandez said.