STI tops the 54th Anvil Awards, wins the Grand Anvil
February 6, 2019
Driven by its commitment to make relevant education accessible in the country, STI Education Services Group, Inc. (STI ESG) and STI Foundation won the highly-coveted Grand Anvil Award and two gold awards for its mobile school program known as Computer Lab on Wheels: Driving Education Where IT Matters at the 54th Anvil Awards: Gabi ng Parangal held on January 30, 2019 at the Marriot Hotel Manila in Pasay City.
Presented annually by the Public Relations Society of the Philippines (PRSP), the premier organization of PR professionals in the country, the Anvil Award recognizes the remarkable PR programs, tools, and practitioners. Since its launch, the Anvil became a symbol of excellence and was dubbed the "Oscars" of the Philippine PR industry where the Grand Anvil Award is bestowed upon the most outstanding PR program.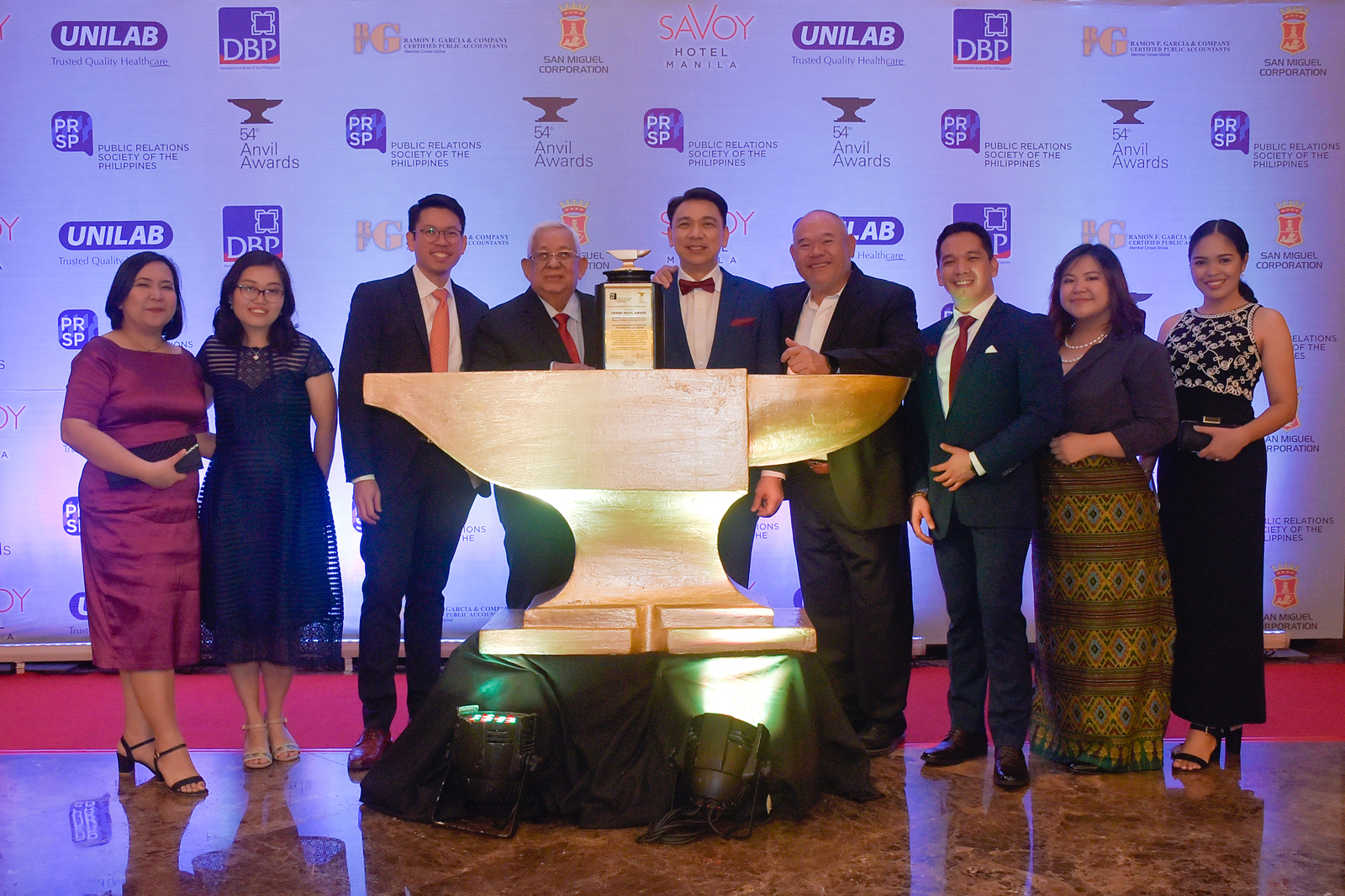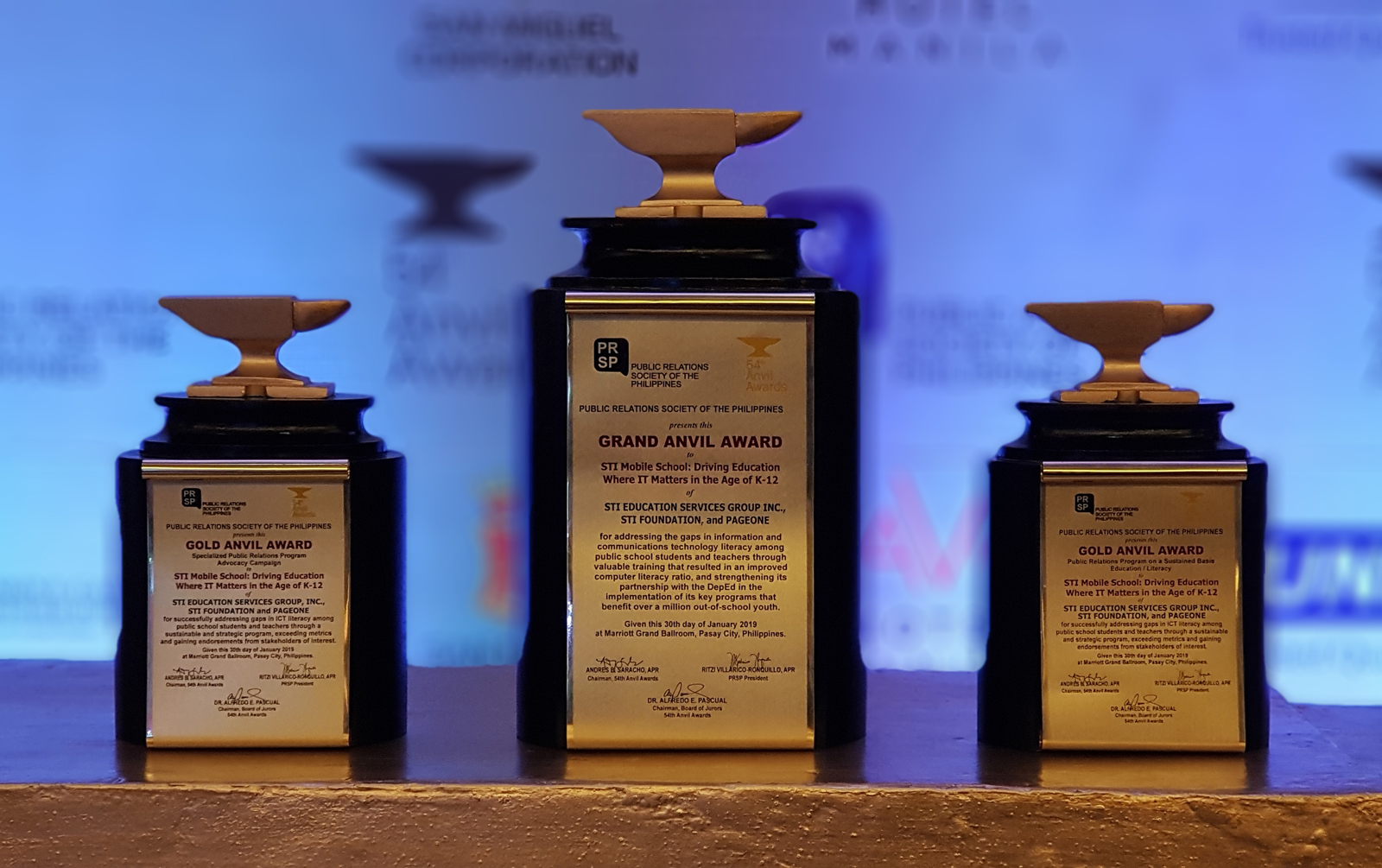 Promoting computer literacy in Filipinos nationwide
STI ESG and STI Foundation launched the advocacy program in 2007 to provide information and communications technology (ICT) education in both urban and rural communities across the country where computer access, connectivity, and ICT literacy are major challenges.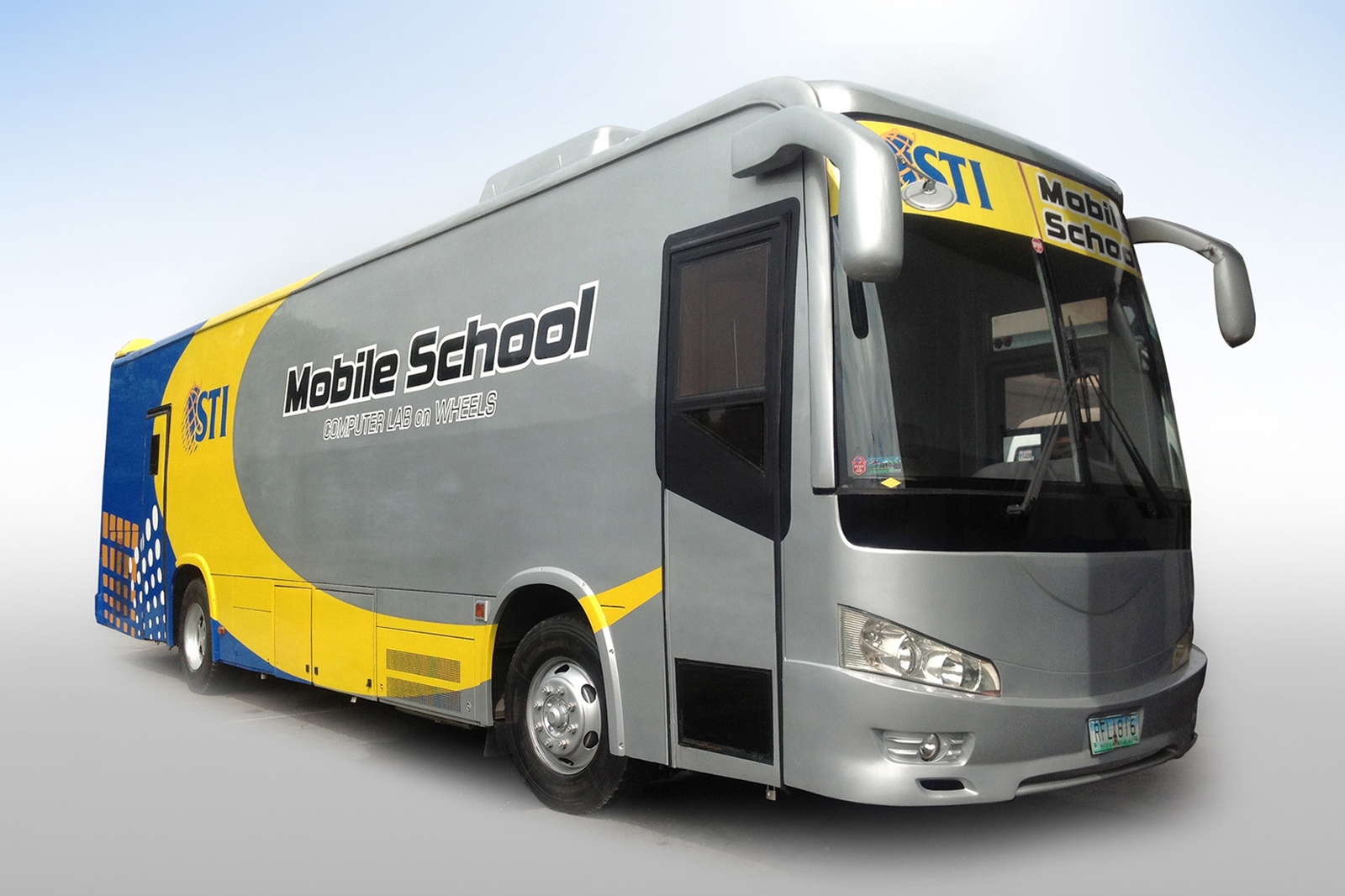 Growing its fleet of 'Computer Lab on Wheels' to six, STI has remained committed to its role in growing the country's education system and molding the country's next generation of leaders with its continuous partnership with the Department of Education (DepEd) to support its K-12 program.
Designed to mimic a state-of-the-art computer laboratory, students and teachers are given access to 24 multi-media computers with LCD screens, sound system, internet connection, and other top-of-the-line computer equipment.
Growing bigger and better
Since its launch, the Mobile School has already reached over 1,000 sites and has trained more than 160,000 students, teachers, and other individuals nationwide.
STI has also partnered with DepEd for its adopt-a-school program and a specialized program to reach out-of-school-youths who aspire to finish their secondary education through the Alternative Learning System (ALS) program.
Previously, the program also won an Award of Merit at the Philippine Quill Awards in 2009, and consecutively, garnered an Award of Excellence at the 45th Anvil Awards in 2010.
For its continuous growth and improvement, the institution received two Gold Anvils for the PR program category and the Grand Anvil Award in front of the biggest and brightest communication and business practitioners in the country held at the Marriott Hotel.