STI, ABS-CBN Team Up for Stronger Election Coverage
January 25, 2019
STI once again joined arms with media giant ABS-CBN to help ensure fair and honest elections on May 13, 2019 through a covenant signing held on January 18, 2019 at the Restaurant 9501 in ELJ Communications Center, Quezon City.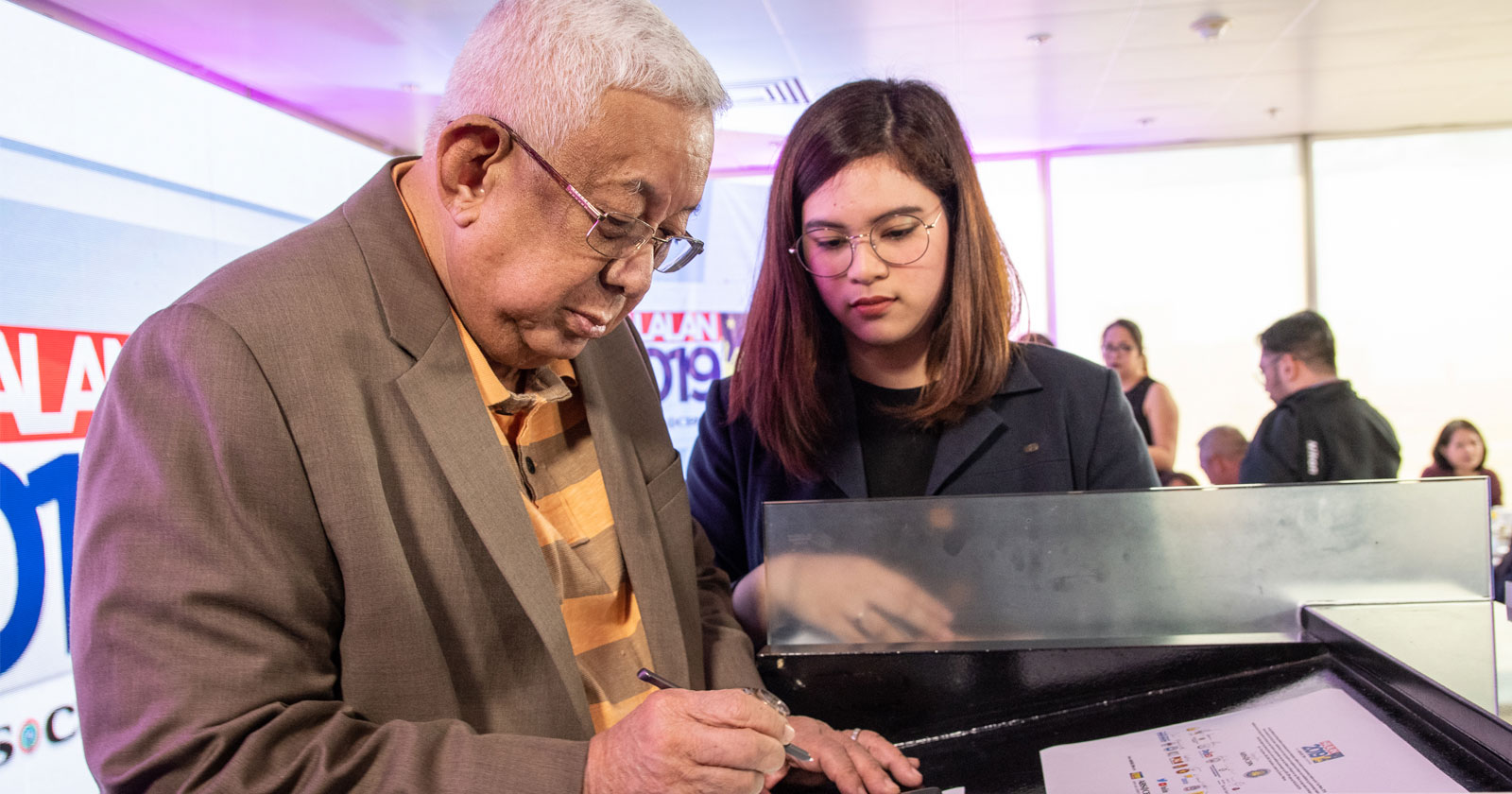 Partners for the 2019 Midterm National Election
Aside from STI, ABS-CBN likewise signed an agreement with the Commission on Elections (COMELEC), poll watchdogs, professional associations, advocacy groups, government agencies, and other academic institutions in upholding an accurate and comprehensive election coverage.
This year's election coverage was made even stronger as the network partners with popular social networking site Twitter and video-streaming platform YouTube for real-time updates and special digital content.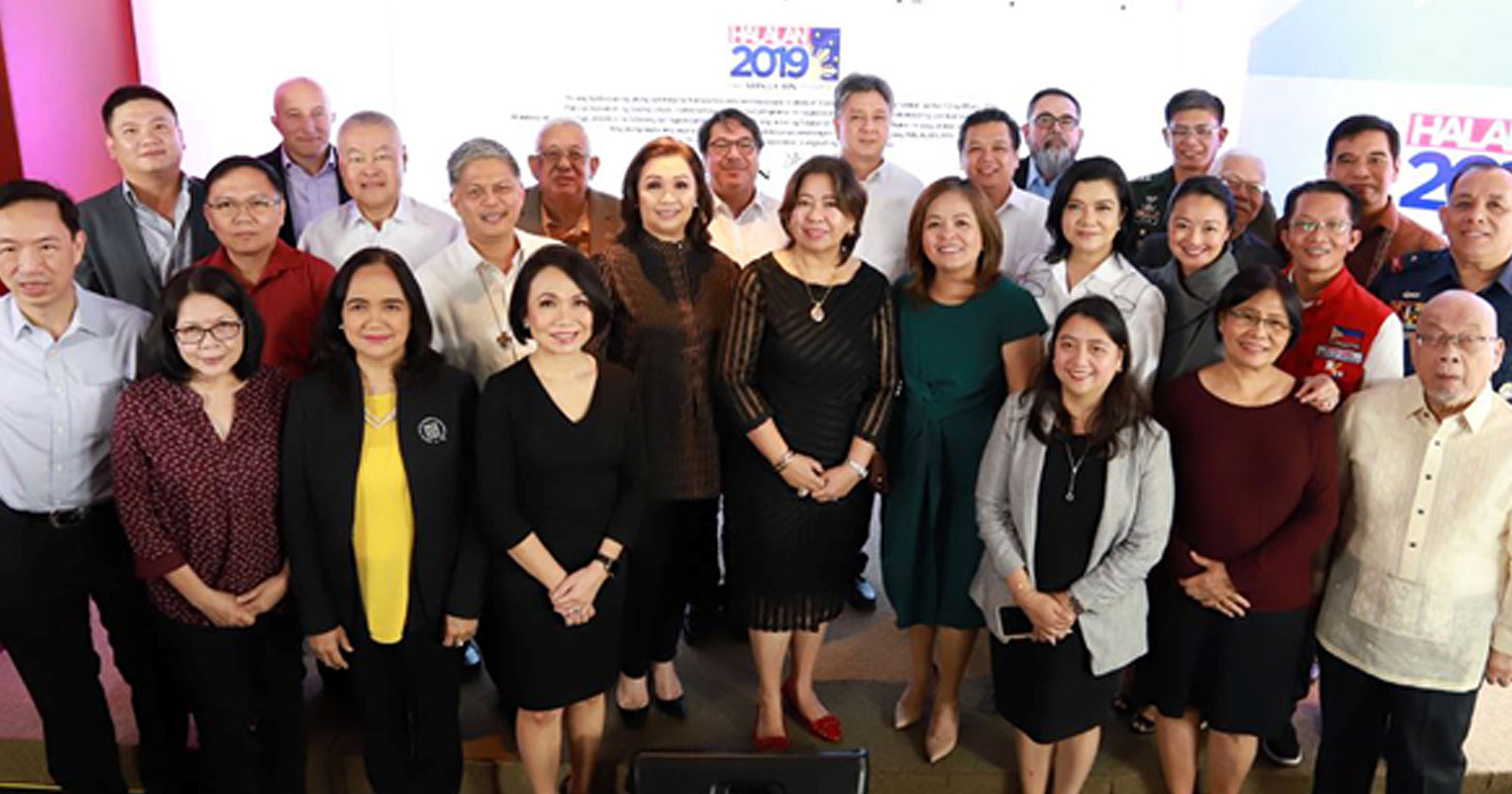 ABS-CBN News unites with the Commission on Elections (COMELEC), Manila Bulletin, poll watchdogs, academic institutions, professional associations, advocacy groups, government agencies, YouTube, and Twitter to give Filipinos a louder voice in the coming midterm national elections through its "Halalan 2019" comprehensive special election coverage on radio, television, and digital. Pictured are: (First row from left): PULSE ASIA Research Director Dr. Ana Tabunda, UST assistant to the director for Publications Virginia Sembrano, MAP president Rizalina Mantaring, Philippine Communication Society secretary Kriztine Viray, VERA FILES president Ellen Tordesillas, Manila Bulletin EIC and publisher Dr. Cris Icban, Jr.; (2nd row from left): Anvil Business Club president Wilson Lee Flores, PUP president Emanuel De Guzman, DLSU President Bro. Armin Luistro, FSC, ABS-CBN COO of Broadcast Cory Vidanes, COMELEC commissioner Socorro Inting, ABS-CBN Integrated News and Current Affairs head Ging Reyes, PPCRV chairman Myla Villanueva, YOUTH VOTE founding convenor Natalie Christine Jorge, REACT president Joey Valencia, PNP chief superintendent General Chris Tambungan; (3rd row from left): Philippine Computer Society president Edison Diaz, The Asia Foundation Fully Abled Nation country representative Sam Chittick, FINEX president Atty. Eusebio Tan, STI CEO Atty. Monico Jacob, UP Executive Vice President Dr. Teodoro Herbosa, ADMU Vice President for social development Atty. Jaime Hofilena, DepEd undersecretary and deputy minister Alain Del Pascua, DFA OVS vice chairman Edgardo Castro, AFP Executive officer Col. Noel Vestuir, Kontra Daya convenor Danilo Arao, NAMFREL chairman Gus Lagman.
Photo from Mark Demayo of ABS-CBN News.
Building a better nation with ABS-CBN
Now on its eighth Halalan partnership, STI has been empowering its students to be socially responsible individuals through their active participation and involvement in nation-building.
Back in the 2013 and 2016 polls, STIers played important roles as key content aggregators by monitoring and verifying reports through various media platforms. Prior to that, the students underwent training and workshops on citizen journalism led by ABS-CBN's advocacy arm Bayan Mo, Ipatrol mo (BMPM).
Sharing the same thrust since their first partnership in 1998, STI and ABS-CBN continue to promote social consciousness and civil involvement for the Filipino youth to help shape a better socio-political landscape for our nation.