STI Joins Industry Giants to Make eSports History
July 27, 2018
As Philippines continues to develop world-class talents in the e-gaming industry, STI pushes the Filipino gaming scene forward as one of the founding members of the Philippine National eSports League Association by proudly introducing the country's first franchise model eSports circuit The Nationals.
Together with STI, five firms have initially signed up to own team franchises in the tournament, namely PLDT/Smart Communications, Inc., TheNet.Com, HappyFeet eSports, BrenPro, and Cignal TV, Inc.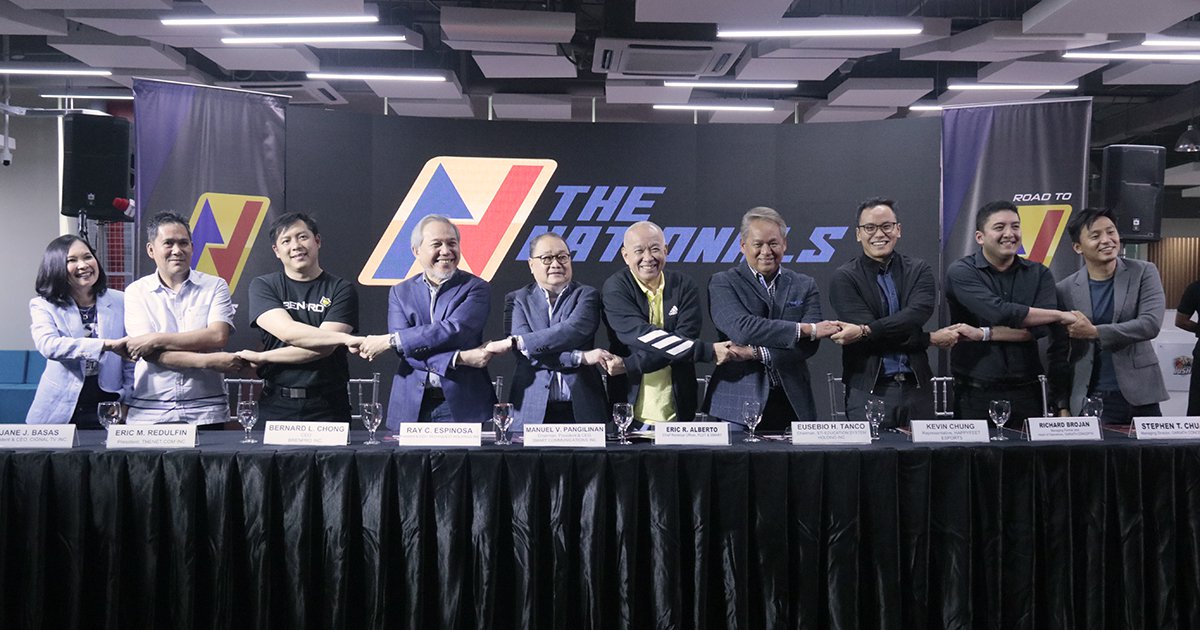 Present at the Memorandum of Understanding Signing on June 14, 2018 at the Cignal Headquarters in Mandaluyong, Manila were STI ESG Executive Committee Chairman Eusebio H. Tanco along with the executives of the nation's leading telecommunication, television, and eSports companies.
With this move, STI seeks to nurture young talents in the field of eSports by creating a healthy environment for promising gaming athletes.
The league starts with The Road to The Nationals, a series of open qualifier tournament games to be held nationwide starting August 4. Featuring three game titles: DOTA2 for PC, Mobile Legends for mobile, and NBA2K19 or Tekken 7 for the console game. Eight teams from each game will be eligible for drafting and sponsorship by the pioneer teams.
"We are using the Road to The Nationals as the pool of talent to build the teams in The Nationals," said Vincent "Chot" Reyes, President and CEO of TV5. "This is eSports like never before. Aspiring eSports athletes now have a chance to get into a sustainable playing career. This is their time to seize the opportunity."
STI will tap its rich pool of talents through tournaments within its network of 76 campuses. At the grassroots level, STI will search for players who can showcase and test their skills, teamwork, and training in these games for The Road to The Nationals open qualifiers.
The Road to The Nationals will take place in ten locations across the country with the finals in one of the largest gaming events in Southeast Asia, the Electronic Sports and Gaming Summit (ESGS).
"The three separate tournaments are ESNAP tournaments. This is officially the biggest push to elevate Philippine eSports," said Joebert Yu, the President of the newly established National Sports Association (NSA) for eSports, the eSports National Association of the Philippines (ESNAP).
Apart from the multi-million-peso worth of prize pool at stake for the games, winning teams are also qualified to compete in future international eSports events and programs at the SEA Games, Asian Games, and the Olympics.
The Road to the Nationals will be broadcasted on ESPN5, the sports division of TV5 in partnership with the US network ESPN.