12 Inspirational People: Testaments of Real Life Success
May 8, 2018
They say that education is life's greatest equalizer. No matter the circumstances, the right education shapes individuals to be at par with everyone else and empowers them to make their dreams a reality. It is what graduates do with their education that makes the difference.
On Friday, May 4, 2018 at Okada Manila, a special night was dedicated to 12 remarkable individuals who have brought pride to their alma mater in the 2018 STI Distinguished Alumni Awards (STIDAA).
Spearheaded by the STI Alumni Association, the prestigious STI Distinguished Alumni Awards honors outstanding graduates for embodying the ideals and values of the institution through their personal accomplishments, professional achievements, and community engagements, representing thousands of fellow STIers who are making a difference here and abroad.
"I am amazed at the awardees tonight because they exemplify the objectives of true education. I look at most of the hurdles that our awardees had to overcome just to get an education and where they are now. Indeed, STI have been instrumental in equalizing lives and our awardees are the living examples of that success," says Jesli A. Lapus, the Chairman of the Board of STI ESG.
Hailing from different corners of the country, here are this year's honorees who have made an impact not only in their field but in society, as well.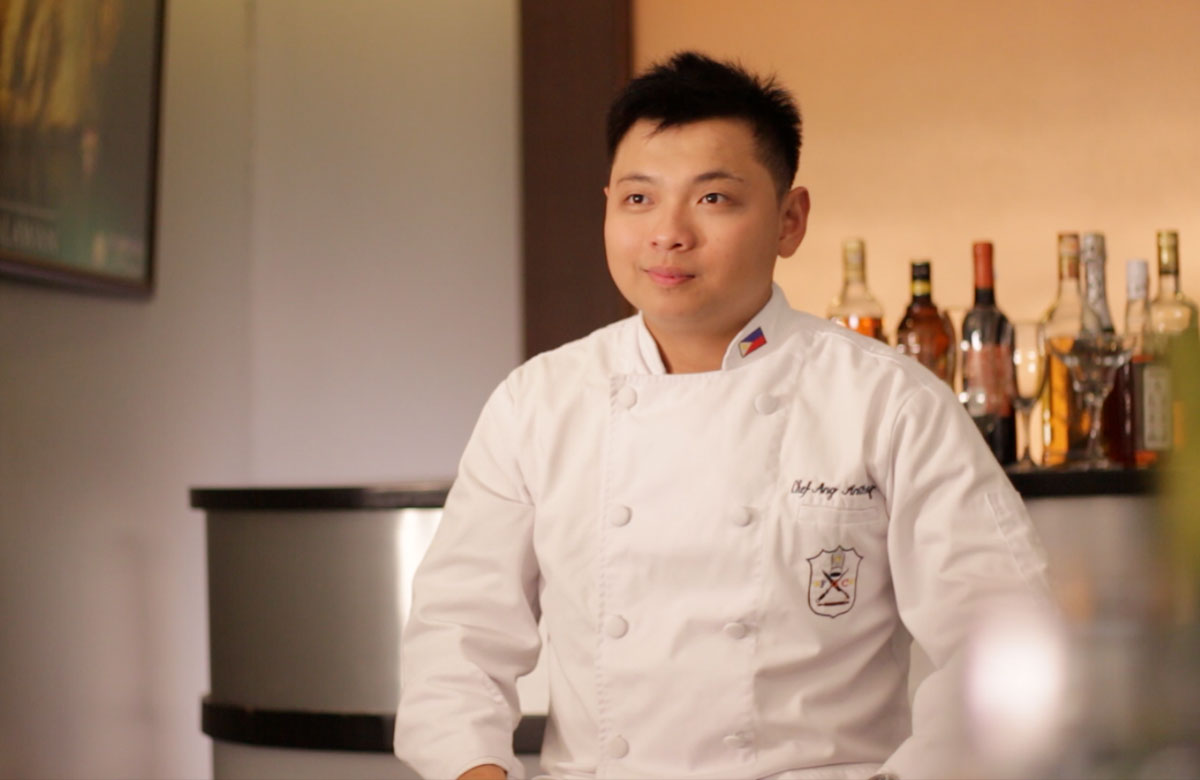 Anthony Ang
Commis Chef of Carnival Cruise Line
BS Hotel and Restaurant Management, Batch 2016
STI College – Novaliches
From a galley steward to a commis chef in less than a year, Chef Ang credits his success to his training and mentors in STI. With his skills, experience in culinary competitions, and discipline, he is hailed as one of the best and efficient Commis Chef of the world's largest cruise line.
Read more about Anthony Ang's journey here.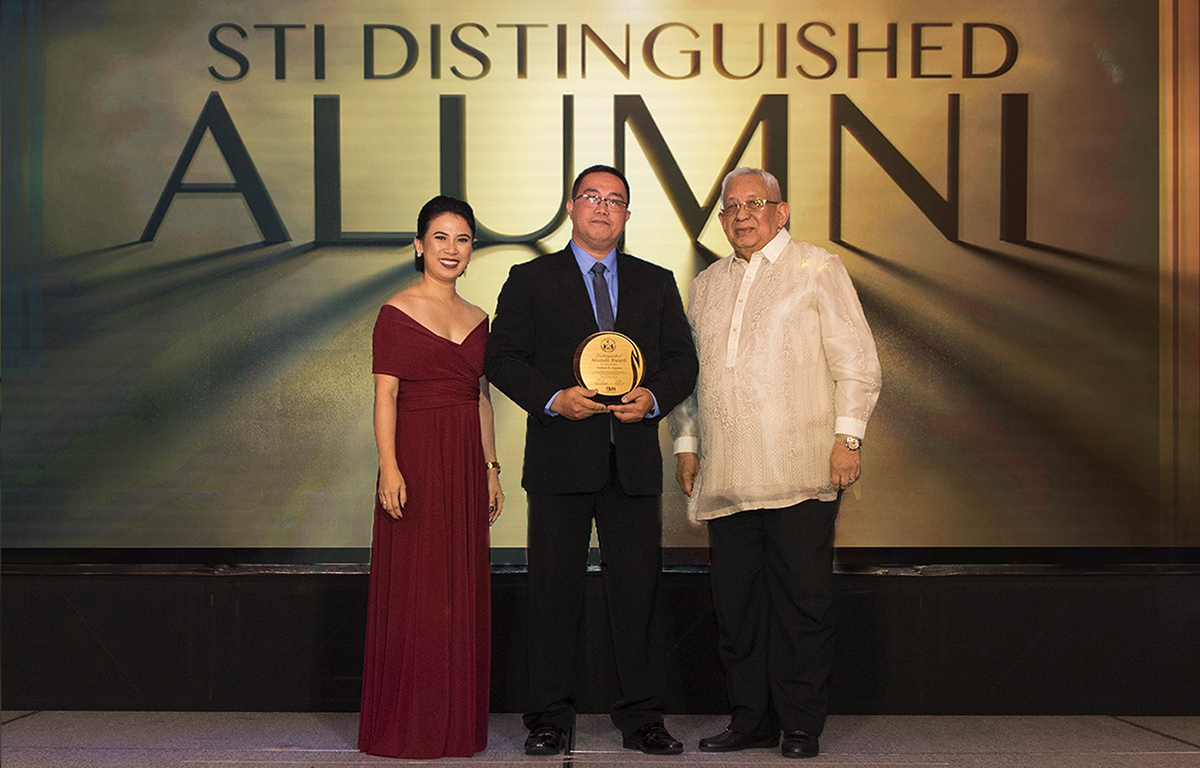 Wilbert Aquino
Assistant Director of IT/ELV and Data Privacy Officer of the Peninsula Manila
BS Computer Science, Batch 2000
STI College – Recto
Unsure if they can afford a 4-year degree program then, Wilbert had to balance the demands of school and his work as a Computer Technician in a brokerage firm as a student. Now as he enjoys an executive position in a 5-star hotel, he is thankful for the training and guidance he received in his school.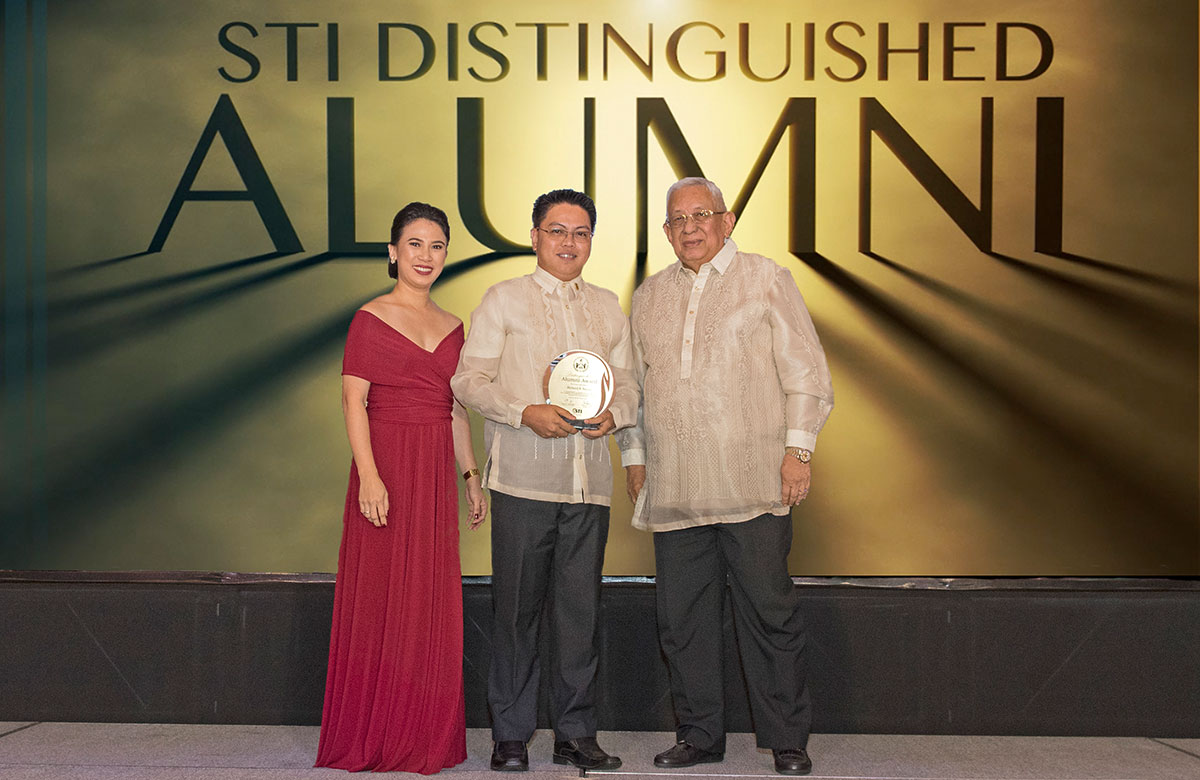 Honorable Richard Bucag
Municipal Vice Mayor of Sevilla, Bohol
Diploma in Computer Studies, Batch 2003
STI College – Bohol
From a Student Council President to now the Municipal Vice Mayor, Richard was driven to uproot his family from poverty when he enrolled in STI College – Bohol. Despite a lucrative career in Hyundai Industries in the Middle East, he returned to his hometown to serve his countrymen as the Municipal Vice Mayor of Sevilla, Bohol.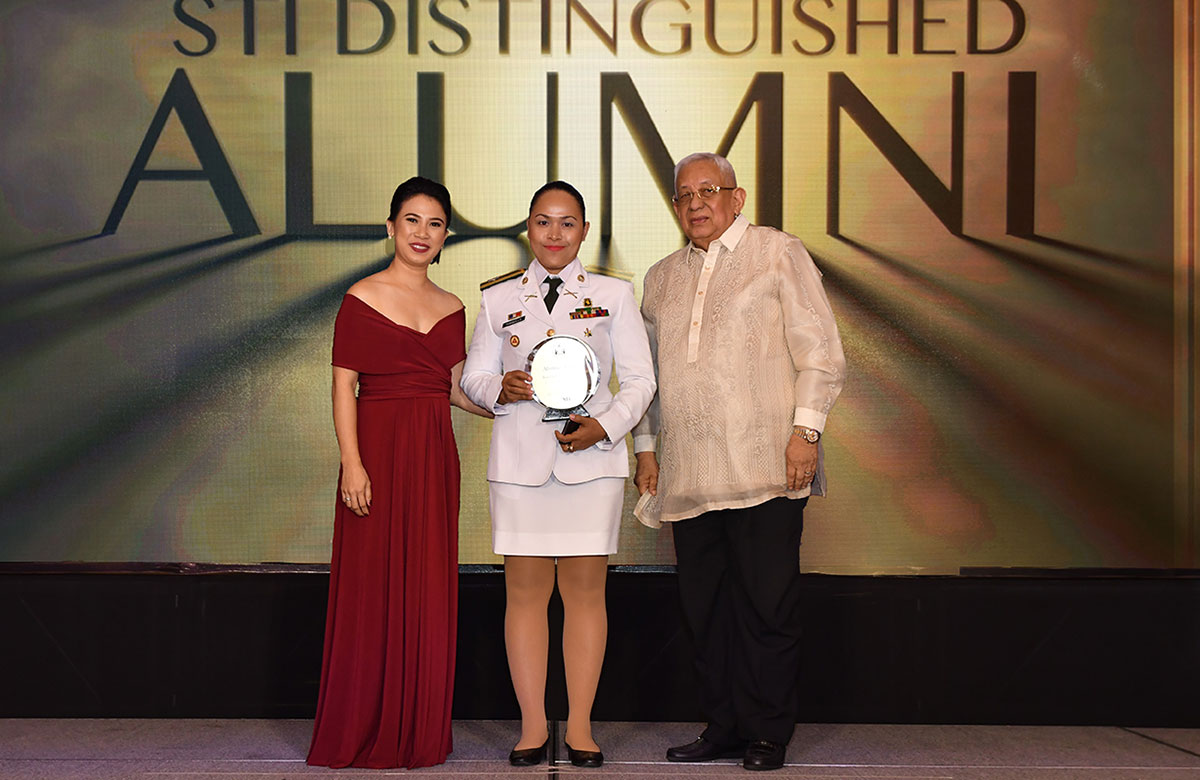 Lieutenant Rosemer Porquillo-Bundac
Signal Officer Specializing in Communications and Cyber Security in the Armed Forces of the Philippines
BS Computer Science, Batch 2007
STI College – Novaliches
Combined with strong motivation and perseverance, Lt. Rose succeeds despite all odds and stereotypes in a male-dominated profession. Her military achievements give pride and hope for those who will follow her footsteps to serve our nation.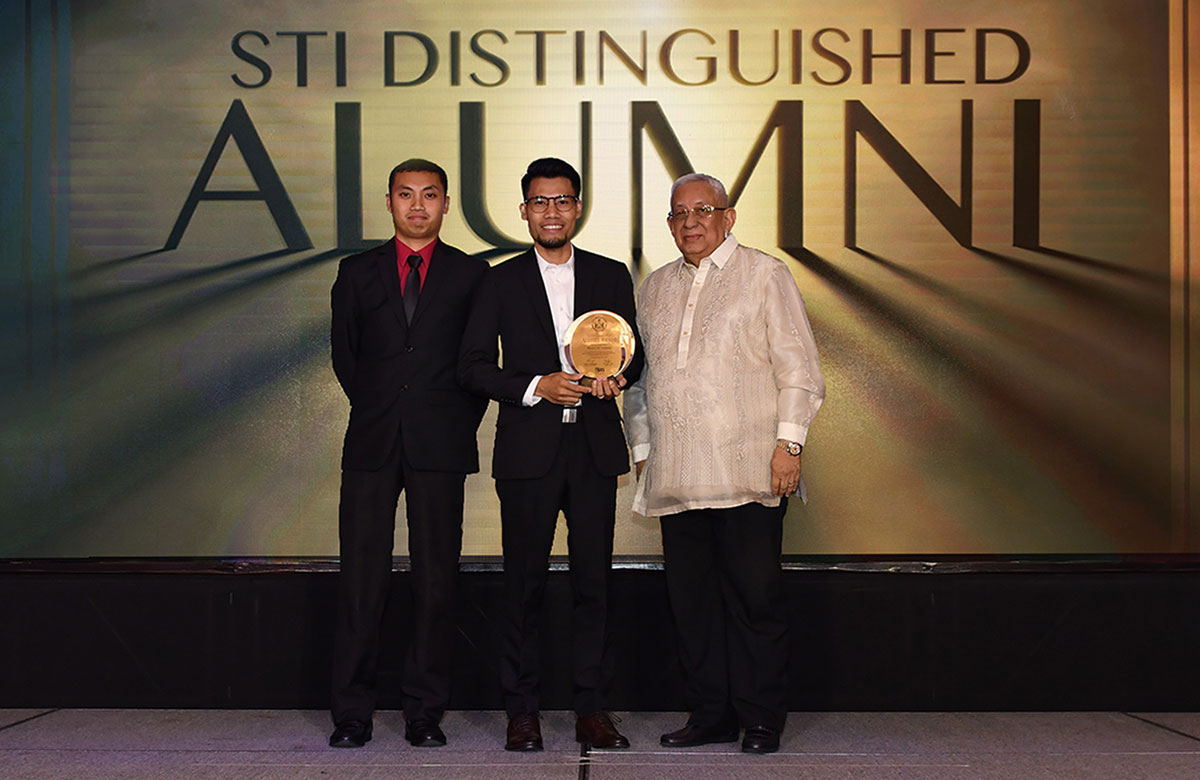 Enrico Delima
Assistant Vice President of a foreign bank
BS Computer Science, Batch 2006
STI College – Caloocan
Exposed to the harsh realities of life at an early age, Enrico was determined to take his family out of the burden of poverty. Even if he learned how to read and write by a kerosene lamp on his side with no permanent address to call their own, Enrico graduated Cum Laude and found success in the field of Information Technology.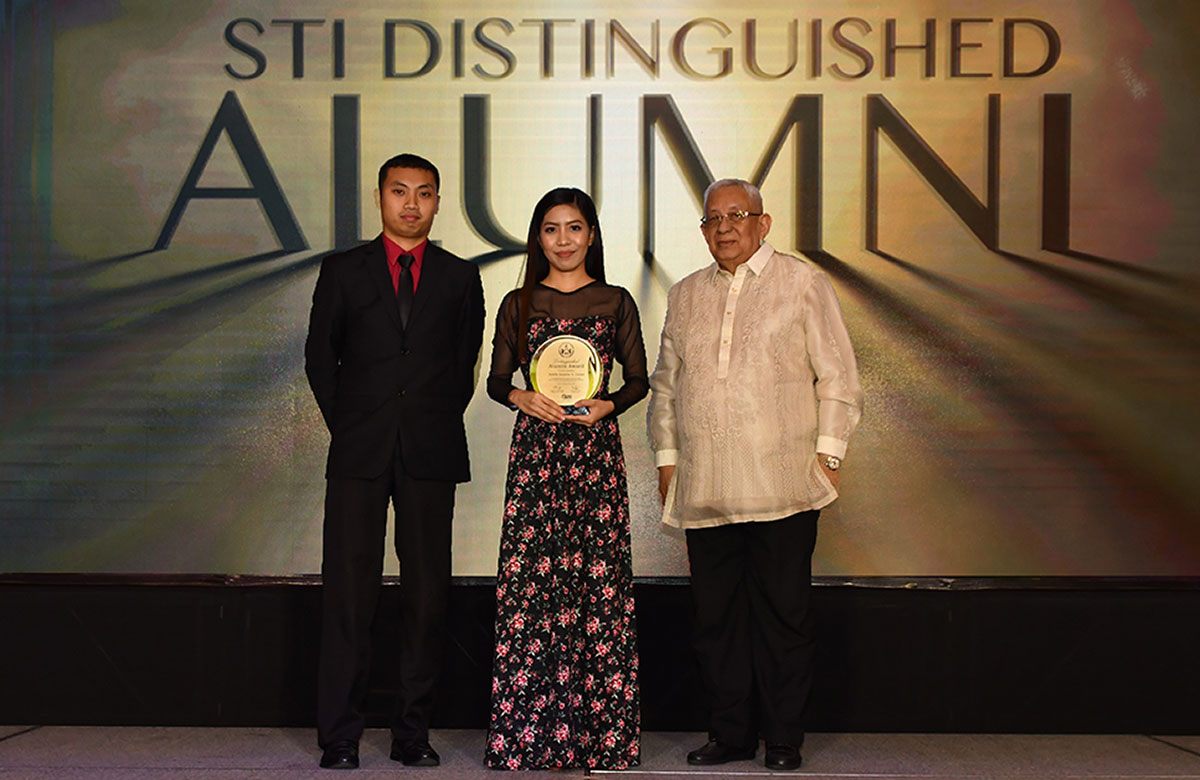 Arielle Jazmine Llanes
Owner of the Natureals Bath and Body Products
BS Business Management, Batch 2015
STI College – Santa Rosa
What started out as a class project is now (one of the many) business ventures of the artisan entrepreneur. She may be young but Arielle is full of passion in her crafts. Beyond the profit, she finds time to give back to the community and environment through her "Soaps for a Cause" projects and eco-friendly packaging. Arielle's handmade soaps and advocacies have been featured on Philippine Star, magazines, radio shows, and TV shows.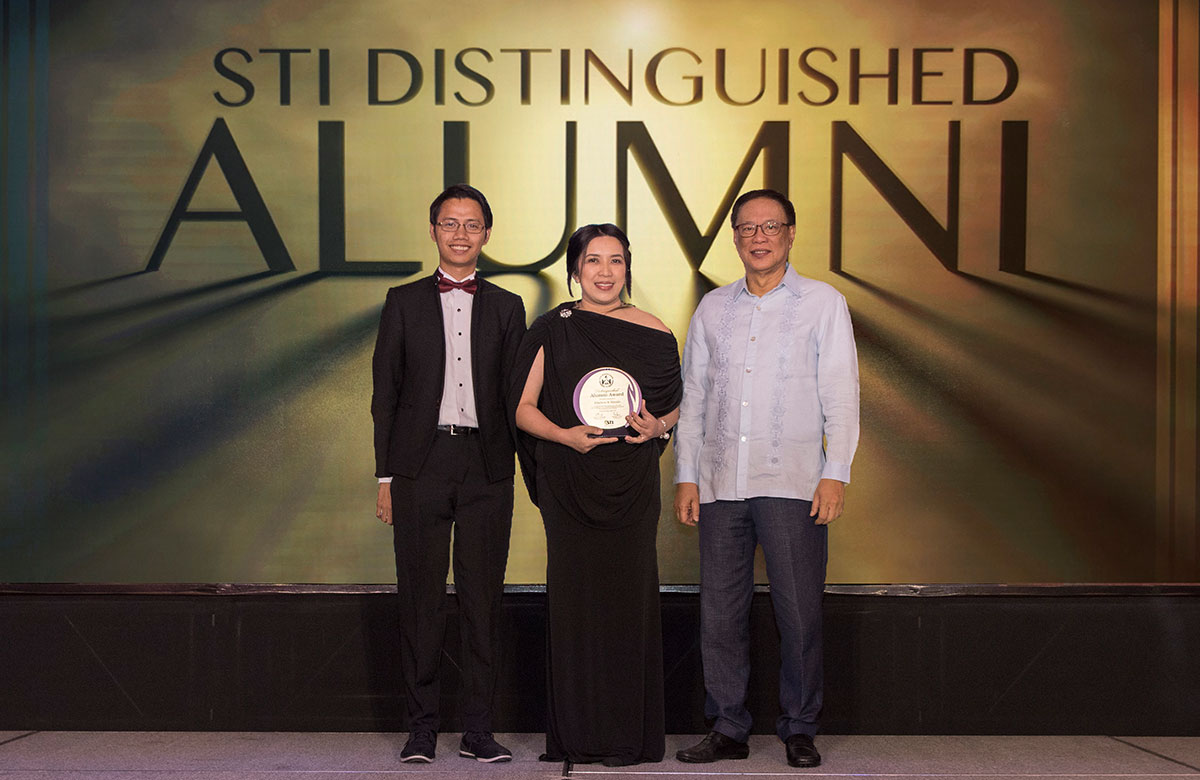 Ethelwin Babia-Manalo
IT Enabled Service Fulfillment Management Group Head of Globe Telecom
BS Computer Science, Batch 2003
STI College – Shaw
Dedicated and diligent, Ethel was a consistent Dean's Lister and graduated Cum Laude. Throughout her 14 illustrious years with Globe, she went from a promising Technical Specialist to being the Head of the IT Enabled Service Fulfillment Management Group. A position entrusted to her because of her commitment to excellence.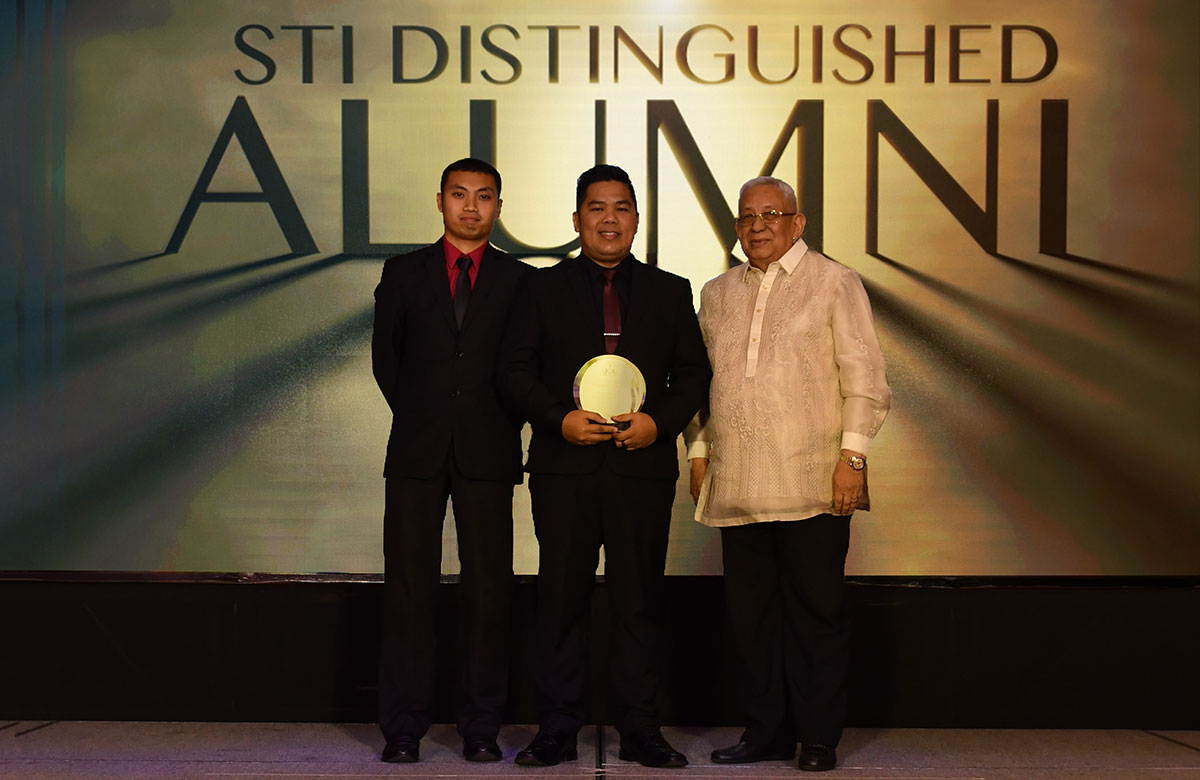 Grant Matabaran
Owner of 5 Star Ads Pro Inc., CITIDRUG 2-IN-1 Drugstore, High 12 Pharmacy & Mini Mart
BS Information Technology, Batch 2007
STI College – Surigao
As the owner of his own advertising firm, drugstore, mini-mart, and pharmacy, Grant is always looking for new challenges and ways to return the favor to the community. With the goal to positively impact lives, he works with the Junior Chamber International in helping orphans, out-of-school youth, and remote communities in Surigao.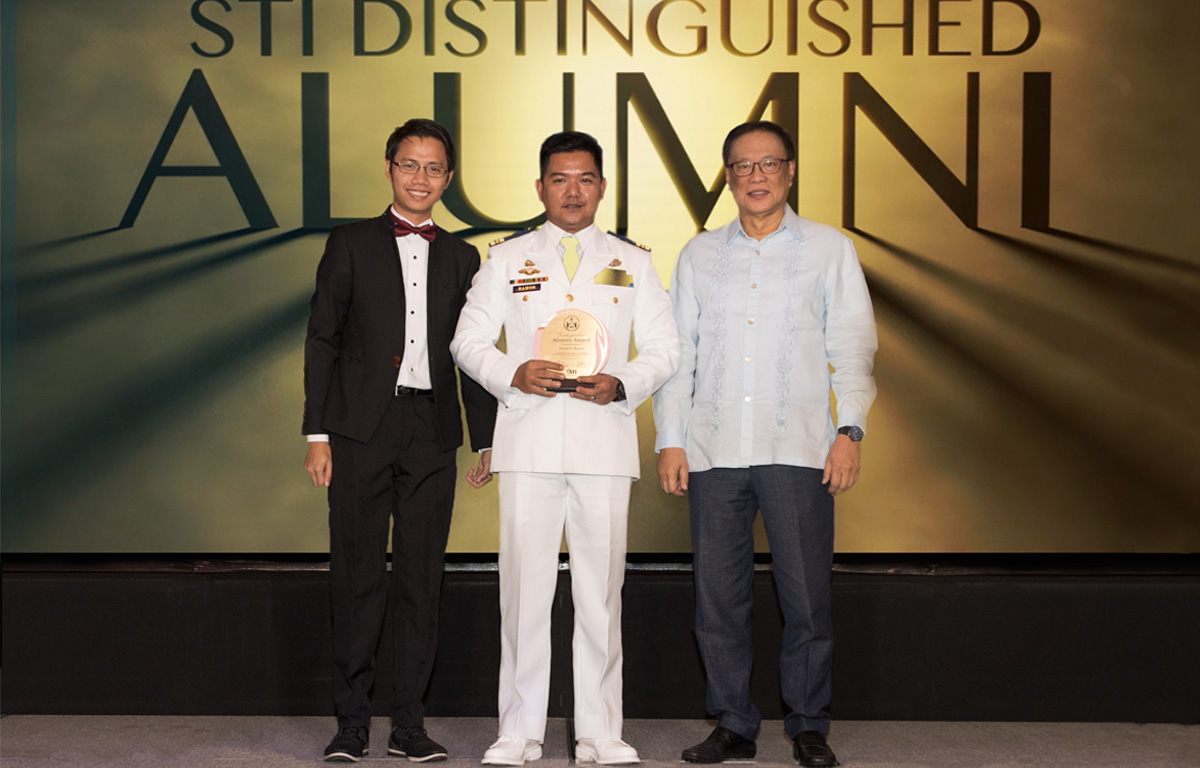 Lieutenant Noriel Ramos
Provincial Commanding Officer of Basilan, Philippine Coast Guard
BS Computer Science, Batch 2001
STI College – Zamboanga
Placing the country above self and family, Lt. Noriel finds satisfaction in being of service to his countrymen. His proudest moment, among many in his long career, is when he stood toe-to-toe with China as the Commanding Officer of a coast guard ship in the West Philippine Sea, defending the nation and our safety.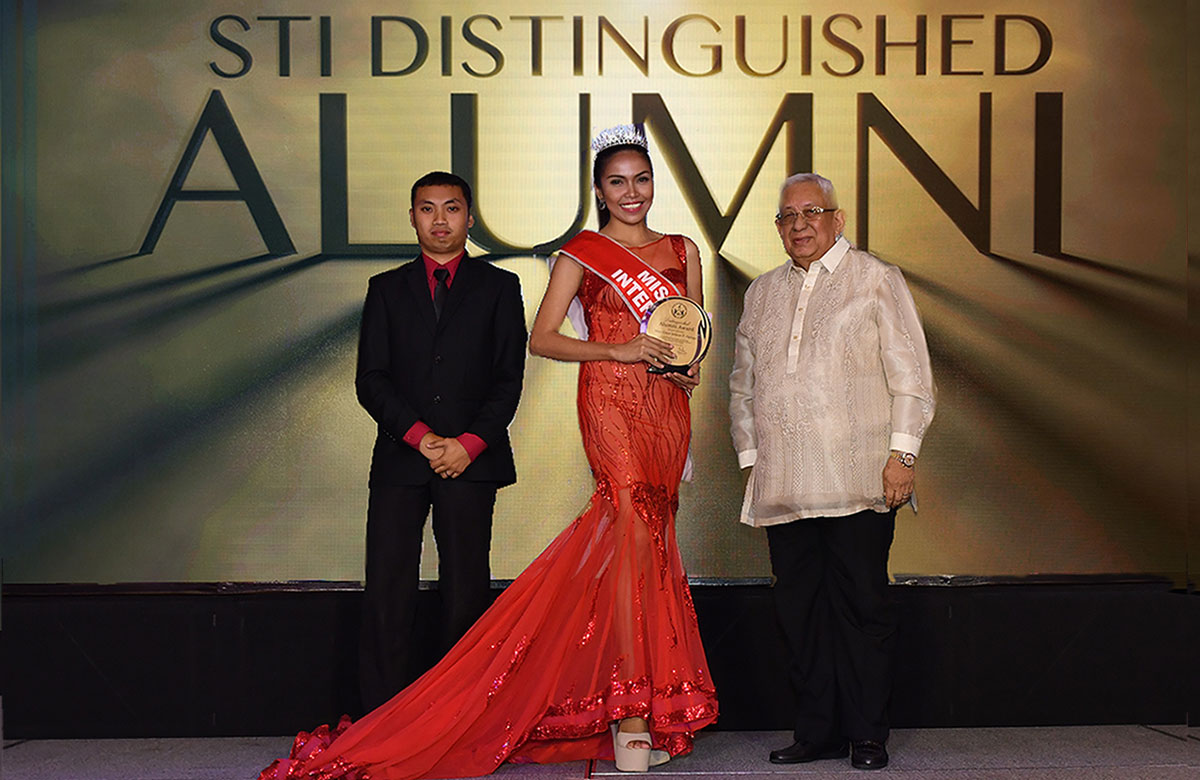 Mary Grace Jedaver Opingo
Executive Director of Let's Talk Entertainment Australia
BS Information Technology, Batch 2009
STI College – Cotabato
Jedaver is a proud Maguindanaoan who knew she was going to make a name for herself one day. After competing in various beauty pageants throughout the years (including Miss Earth Philippines 2011 and Miss Tourism World Philippines 2014), she was ready to give up her dream of winning a crown until she was crowned the first Asian Miss Progress International 2017. Aside from her rewarding job as an executive director, she travels the world with her project Caravan for Progress: I Love IPs, an initiative to empower indigenous people of the Rif mountain tribe to coexist with society.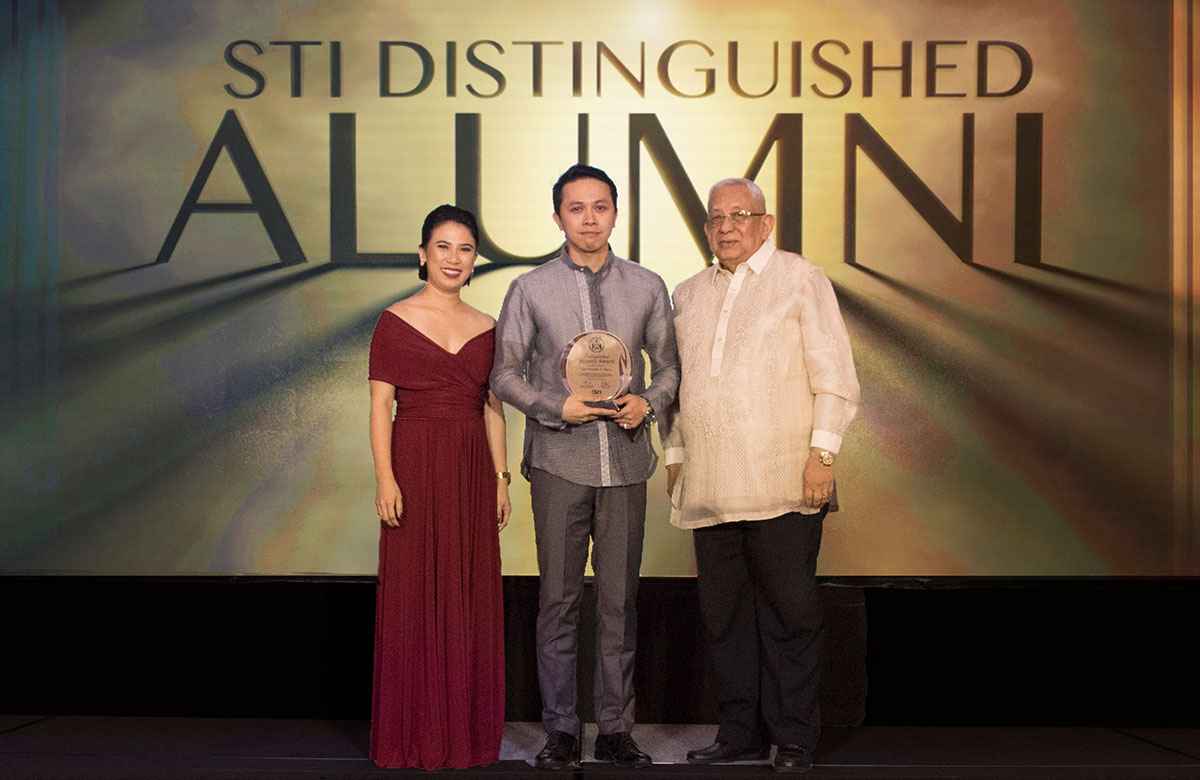 Ian Sison
Entrepreneur, Singer, Songwriter, and Producer
BS Business Management, Batch 2014
STI College – Makati
Ian considered himself the black sheep of his family when he didn't go down the route of pursuing medicine. Instead, he pursued his passion for music and became the front man of the alternative rock band, Avalon Beyond. He also uses his knowledge and experiences to establish the Doctor Kid's Foundation.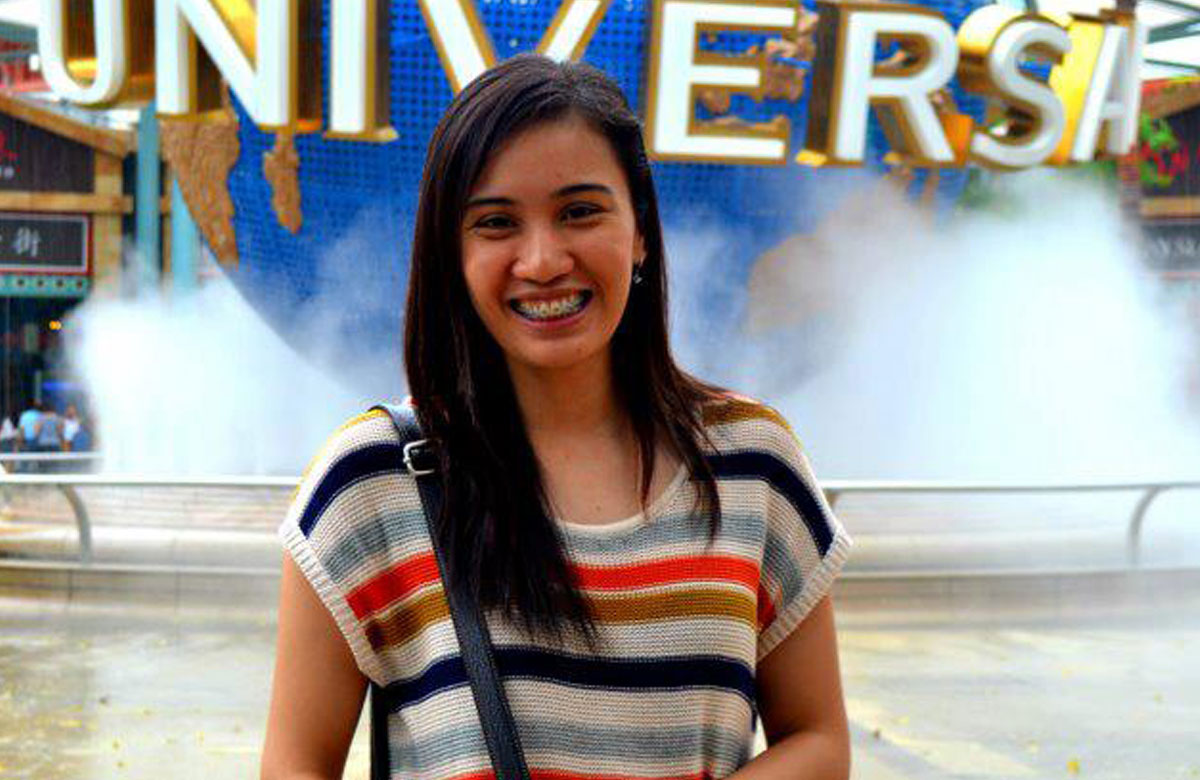 Ma. Yhelen Patag-Sur
Senior Associate of DBS Bank Singapore
BS Computer Science, Batch 2004
STI College – Shaw
Unassuming and modest, Yhelen was a shy girl in college who overcame her insecurities as she swiftly rose through the professional ranks in the field of IT. Armed with 10 years of experience in various industries, Yhelen now handles the Wealth and Customer Management Teams at Asia's leading bank.
Coming from different backgrounds with different goals and destinations, these 12 individuals share the same pride: that they are STI graduates. Emboldened by their learnings, experiences, and mentors in STI, the 2018 STIDAA recipients are set to inspire with their stories of overcoming challenges to turn their dreams into reality.
Get to know more about our 2018 STI Distinguished Alumni Awardees soon as we will be making special features on them.