Now Open for Business
March 8, 2018
Competing with other schools in the metro, a group of Grade 11 Accountancy, Business and Management (ABM) students from STI College – Novaliches placed third in the Junior Achievement (JA) Philippines Business Plan Competition held on March 3, 2018 at the Philippine Trade Training Center.
The event caps a milestone progress in the Be Entrepreneurial program as part of STI's partnership with JA Philippines. With mentors from the industry to guide them, Grade 11 ABM students from STI College – Ortigas-Cainta, STI College – Global City, STI College – Caloocan, and STI College – Novaliches developed business plans that went on to become part of the Top 13 in the Business Plan Competition. This granted them the opportunity to pitch and present their ideas in the competition stage.
Dubbed "Aye Veneer," the STI College – Novaliches team came up with a face mask soaked with nourishing ingredients that can only be found in the Philippines. Their product is packaged in a resealable bag to provide their customers with a more practical experience.
"Sheet masks are trendy among millennials as part of their beauty regimen. They are convenient, affordable, and effortless to use. Our variants are unique and very indigenous, giving our product more edge for its exclusivity," shares Shaira Juano, Aye Veneer's Chief Executive Officer.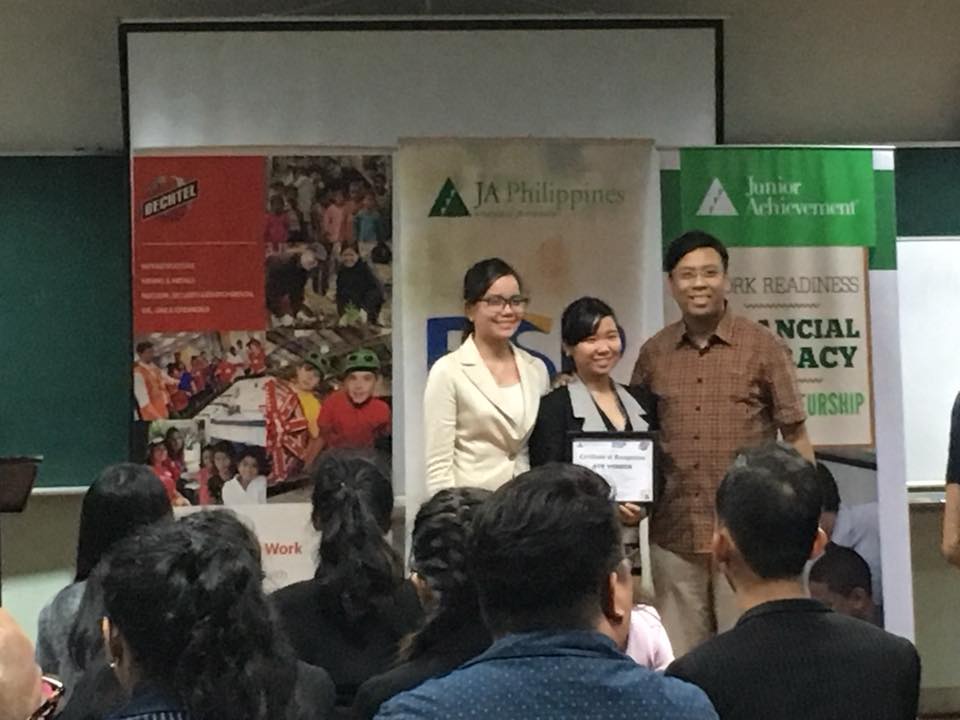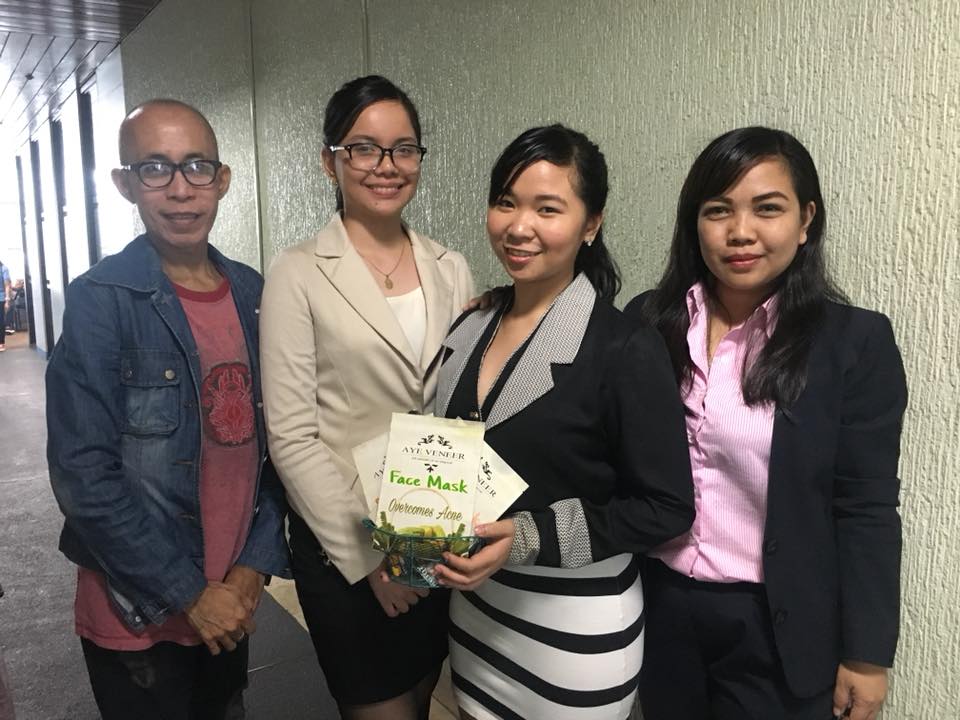 ;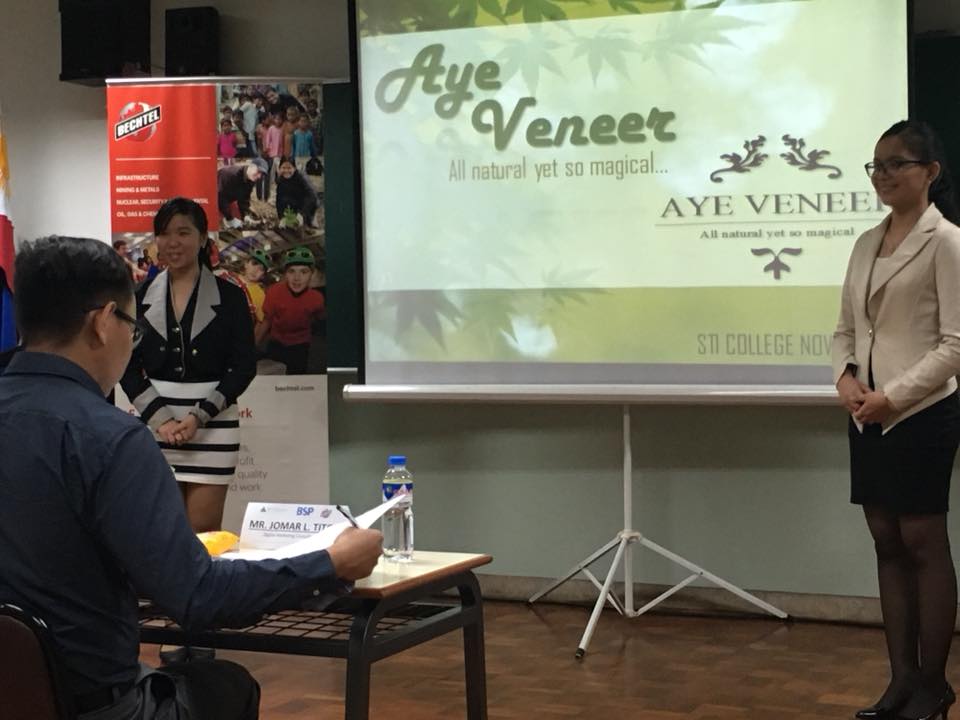 Early on in their planning, it was initially thought that their proposed product was too ambitious. But they accepted the challenge and believed in their product. To achieve the recipe for an effective face mask, the group went to consult a chemist's expertise. They even recall contributing PhP50 daily to supplement their budget in the five long months that they had to prepare and complete their project for the competition.
The next step for all students involved in the program is to put their business plans into action. Once these Grade 11 students have entered their last year in Senior High School, they will implement their business ideas and sell it for a chance to gain the title of Best Company. Fortunately, the students view this as an opportunity to grow with real entrepreneurial experiences.
"Business is not a job, it is a mindset," shares Shaira. "It isn't all about the money, but also knowing what other people need. What they will benefit from. That relationship we build with our patrons will help us grow as a company while providing them what other businesses can't. In a way, helping others is the reason why we keep our business running."