STIer Represents PHL in World Food Championships
November 7, 2017
Having the courage to take a leap of faith can lead you to great opportunities. Rhea Montojo, a BS Hotel and Restaurant Management student of STI College – Alabang, knows this best as she represented the country in the largest cooking competition in the Food Sport industry, on November 8-12, 2017 in Orange Beach, Alabama, USA.
Hailing from Romblon, she learned how to cook from her father, a farmer who likes preparing dishes for his family and for special occasions in their small province. She would even take it as far as whipping up simple dishes for her five siblings when their parents are not around. Back then, cooking was not a career path she imagined she would pursue, until she entered college.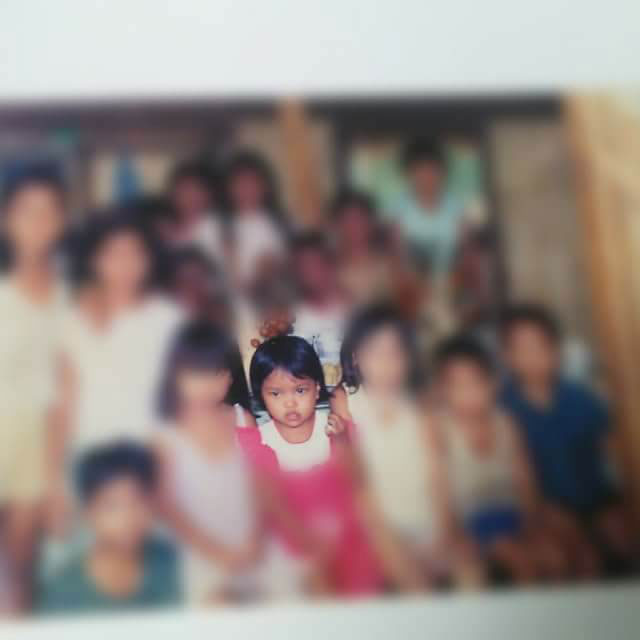 A young Montojo with her relatives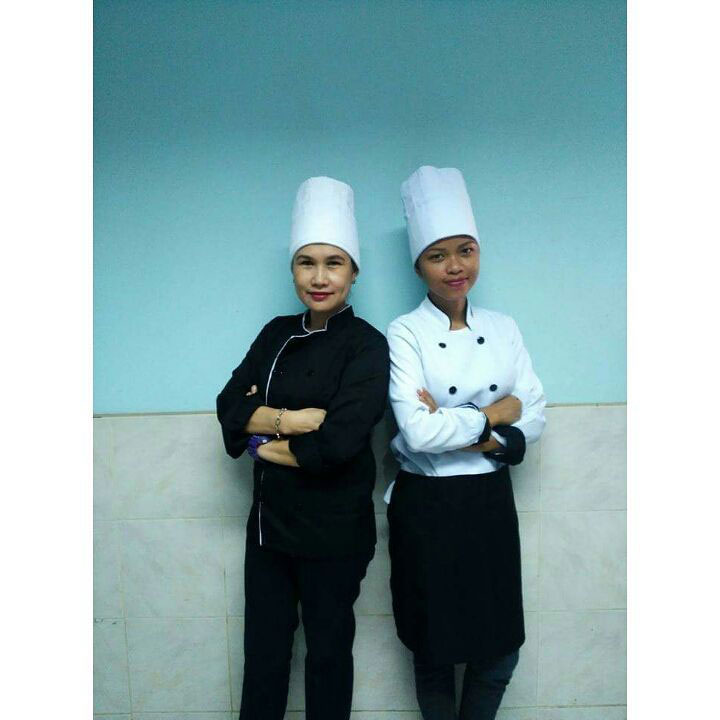 Montojo with one of her STI mentors, Mildred Dalida
Built to withstand the heat in the kitchen
The thrill and unique pressure of a cooking competition is nothing new for Montojo. As a student, she joined cooking contests at different points in her career. Starting from her freshman year to the present, with competitions like the Chef Xpress, a network-wide cooking contest in STI, and the Ajinomoto Umami Culinary Challenge, an inter-school competition where she got to compete with students from culinary schools.
While winning is rewarding, losing also served as a learning experience for her. She can recount the times she has discovered invaluable techniques and wisdom from the more experienced chefs she encountered. Win or lose, there is no doubt that she will seek for more culinary challenges in the future.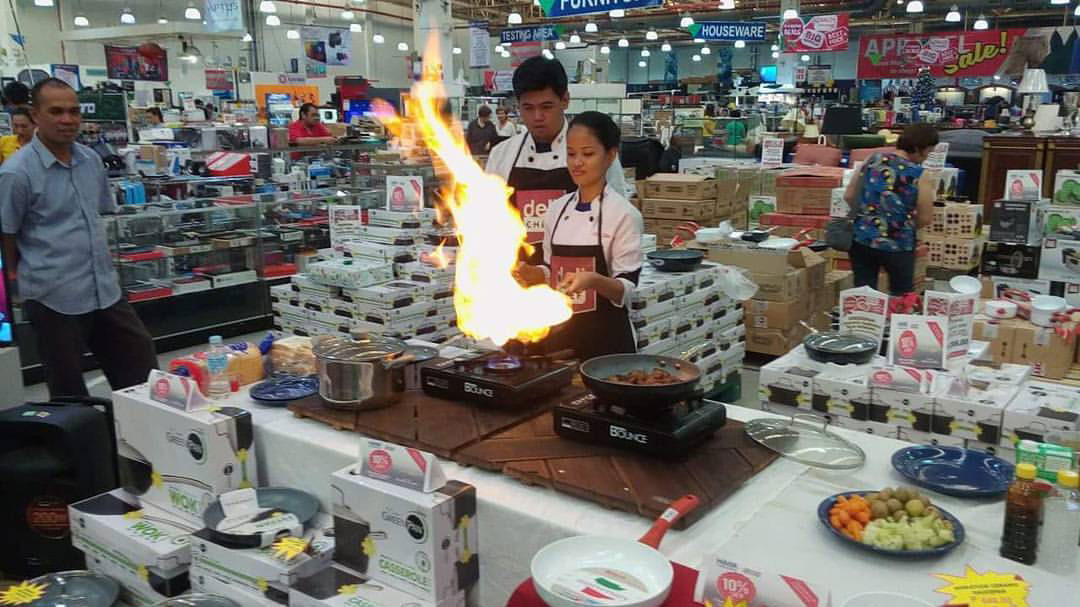 Montojo representing DeliChef as the Brand Ambassador during a demo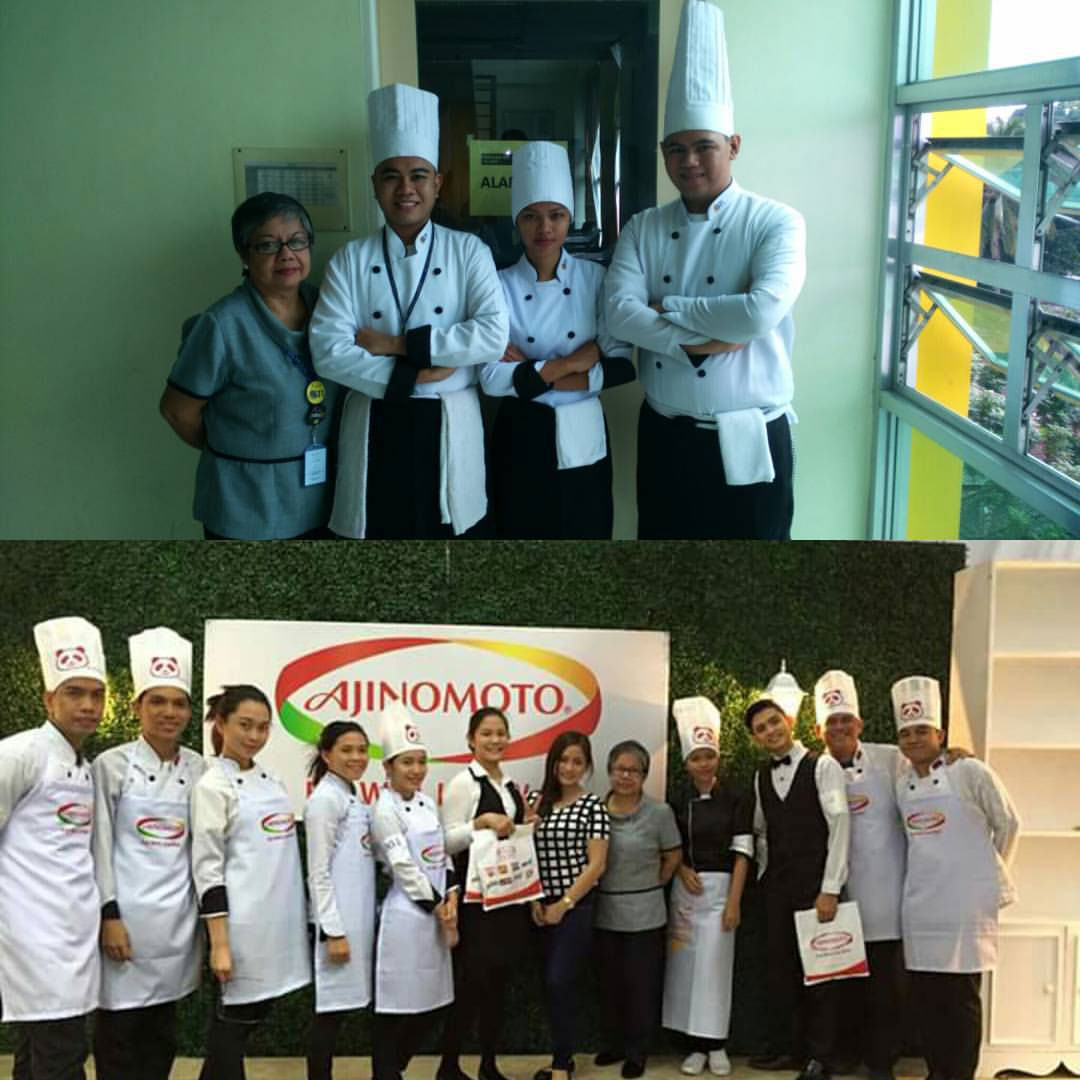 Montojo's friends and classmates who competed at the Umami Culinary Challenge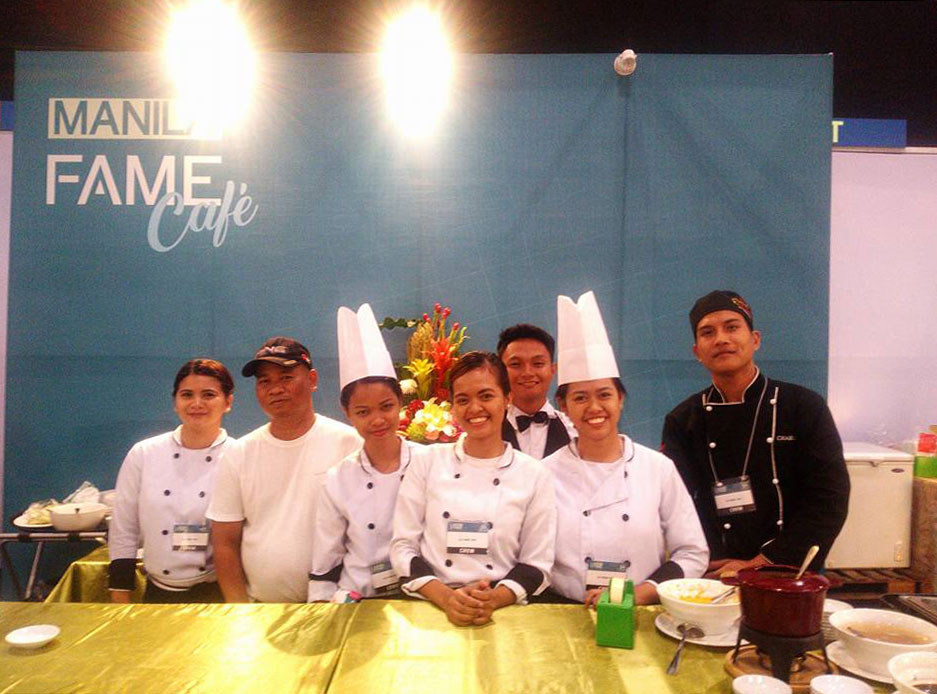 Montojo with her OJT friends at the FAME Cafe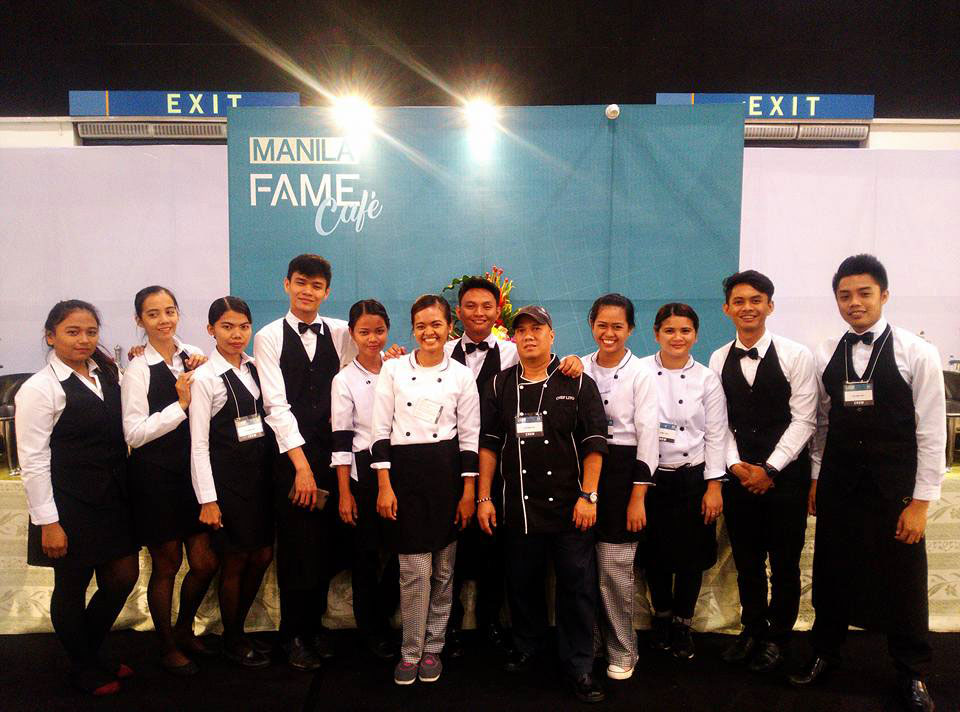 During her hotel immersion at Acacia
Making it big with a beloved Filipino classic dish
Montojo's big break to date would be the time she joined the nationwide DeliChef-sponsored Great Adobo Cook-off in 2015 where she joined the final round in Pioneer Street Market in Mandaluyong City.
Rhea recalls the experience of competing against eight home cooks, "Lahat sila tinitingnan ako, habang ako nandito lang, nagluluto." This, however, did not deter Rhea as she let her dish do all the talking for her. Montojo's adobo with lambanog and honey gained the approval of the jurors like Nancy Lumen, the Adobo Queen, and celebrity chef Ynna Asistio.
Montojo claimed the grand prize and became the DeliChef's Brand Ambassador.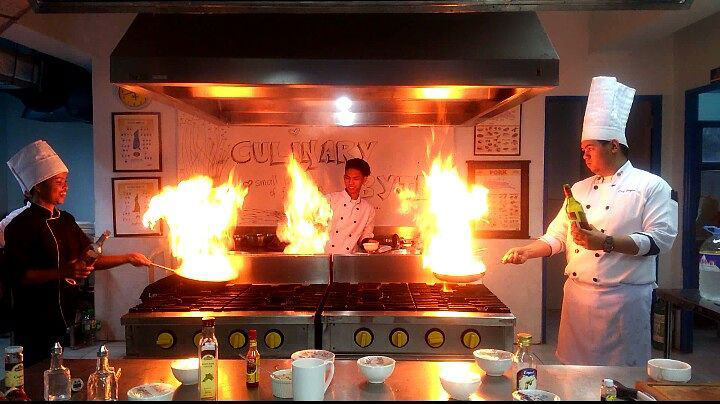 Montojo training how to flambe with her professor at STI College Alabang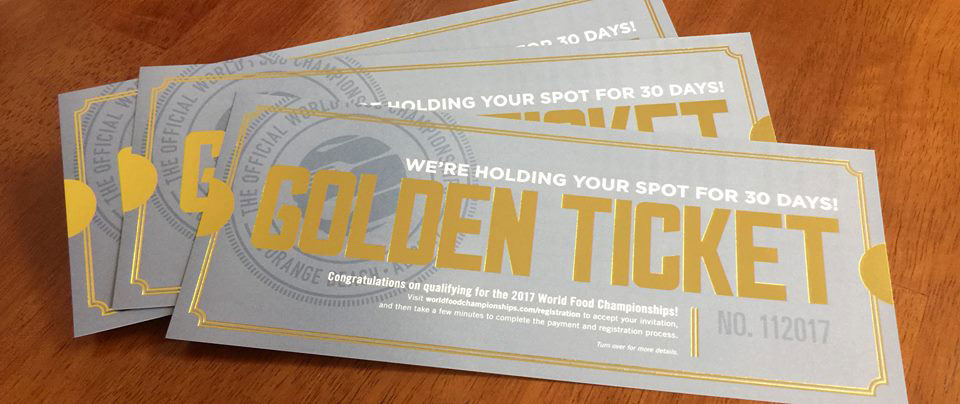 The golden ticket for the World Food Championships 2017
The Philippine representative
Guided by her mentors in STI, Montojo is determined to push forward and keep trying. With full support from her family, friends, and the STI community, Rhea went to Alabama for the World Food Championships 2017 and competed against almost 500 professional chefs from different countries.
Rhea has made her way to the big leagues and is proud to say that no matter where you are from, you have the potential to go far. Just like what she said, "I never imagined that a simple girl like me from Romblon would ever get to compete in a competition outside of the country, but now I'm here!"