Jollibee and CityMall Join STI in Nation-building
April 27, 2017
On April 21, 2017, we have officially broke ground with industry leaders Tony Tan Caktiong, Chairman and Founder of Jollibee Foods Corporation (JFC), Edgar "Injap" Sia II, Chairman and CEO of DoubleDragon Properties Corporation and CityMall Commercial Centers, Inc., to mark the construction of the first phase of the STI Academic Center and CityMall in Tanauan, Batangas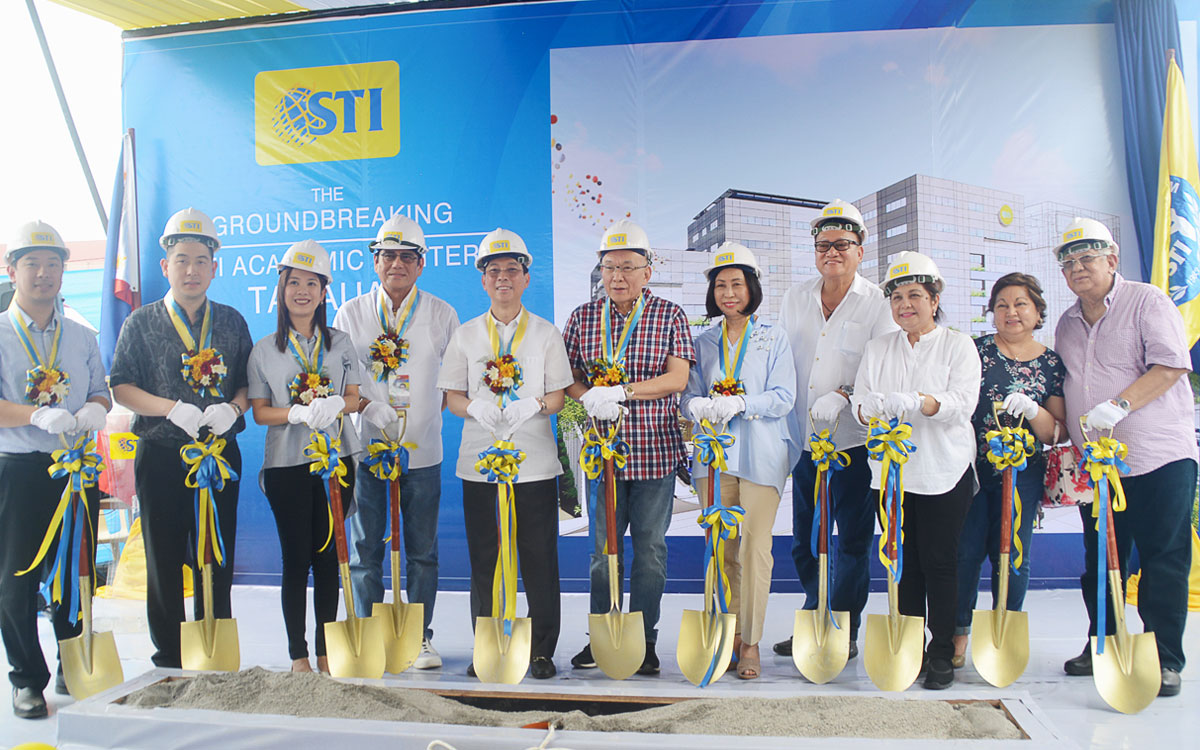 Top officials of STI, Jollibee, and CityMall together with Tanauan City Mayor Antonio Halili and Vice Mayor Jhoanna Corona during the ceremonial shovel. Also in attendance are executives from Constech and Jose Siao Ling & Associates
The groundbreaking marked the signing of a joint venture agreement among STI, the families of Mr. Tan Caktiong, and the families of "Injap" Sia II for the establishment of the agricultural school and commercial complex. Designed to accommodate 5,400 senior high school and college students next school year, the academic center will stand on a 35,114 square-meter property at Soledad Park Subdivision, Barangay Darasa, Tanauan, Batangas.
Meanwhile, the CityMall will house affiliated brands such as Jollibee, Mang Inasal, Chowking, Red Ribbon, Highlands Coffee, SM Savemore, Watsons Pharmacy, Ace Hardware, SM Simply Shoes, BDO, ChinaBank Savings, and SM Appliance. The property is located in the main commercial area of Tanauan, Batangas.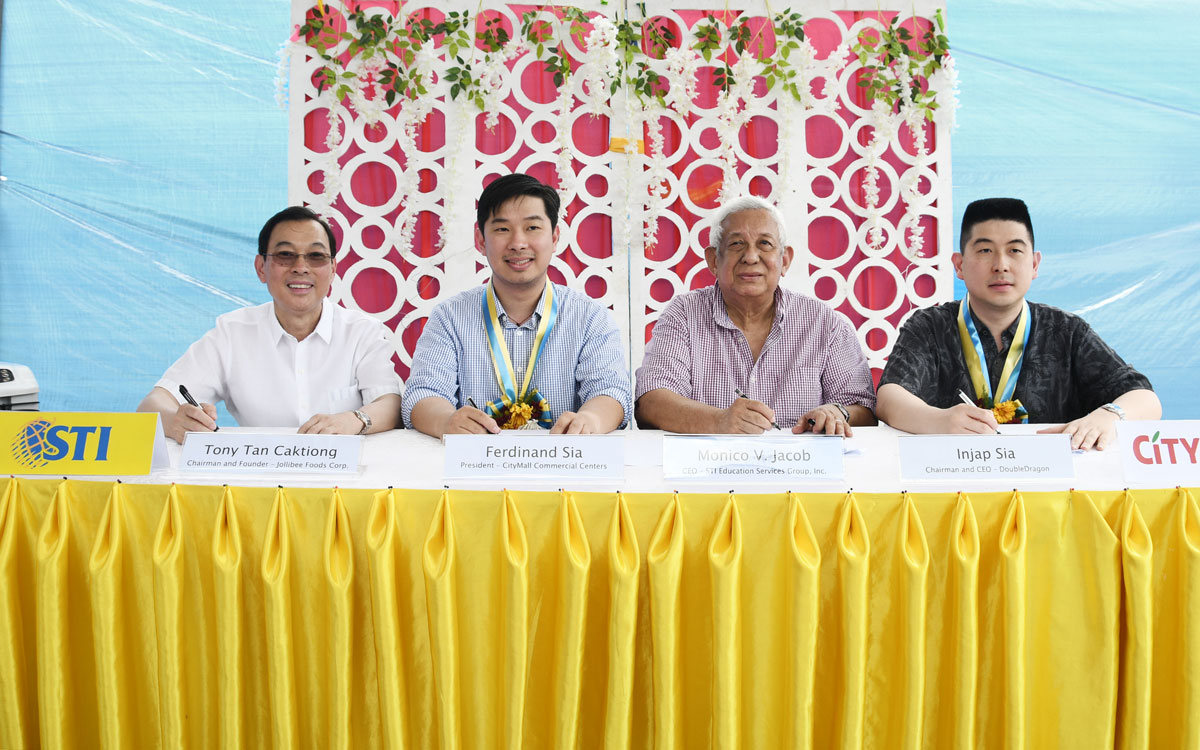 A quick shot during the joint venture agreement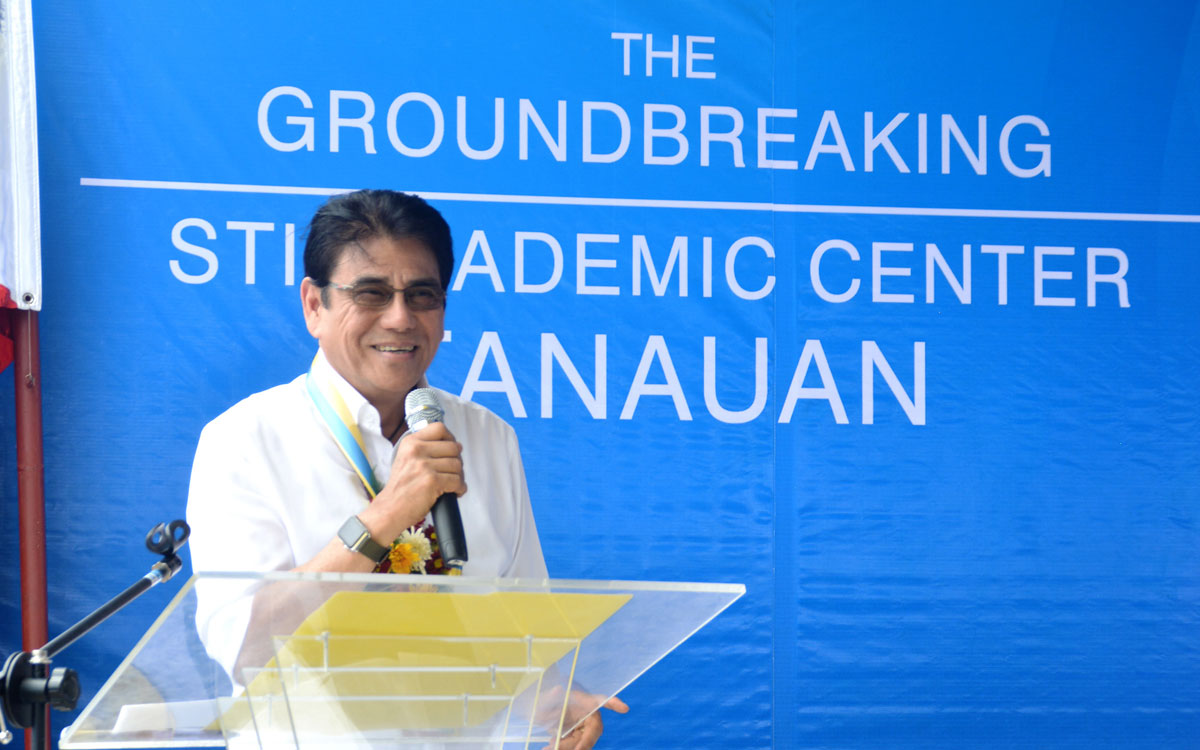 Tanauan City Mayor Antonio Halili graced the event as a special guest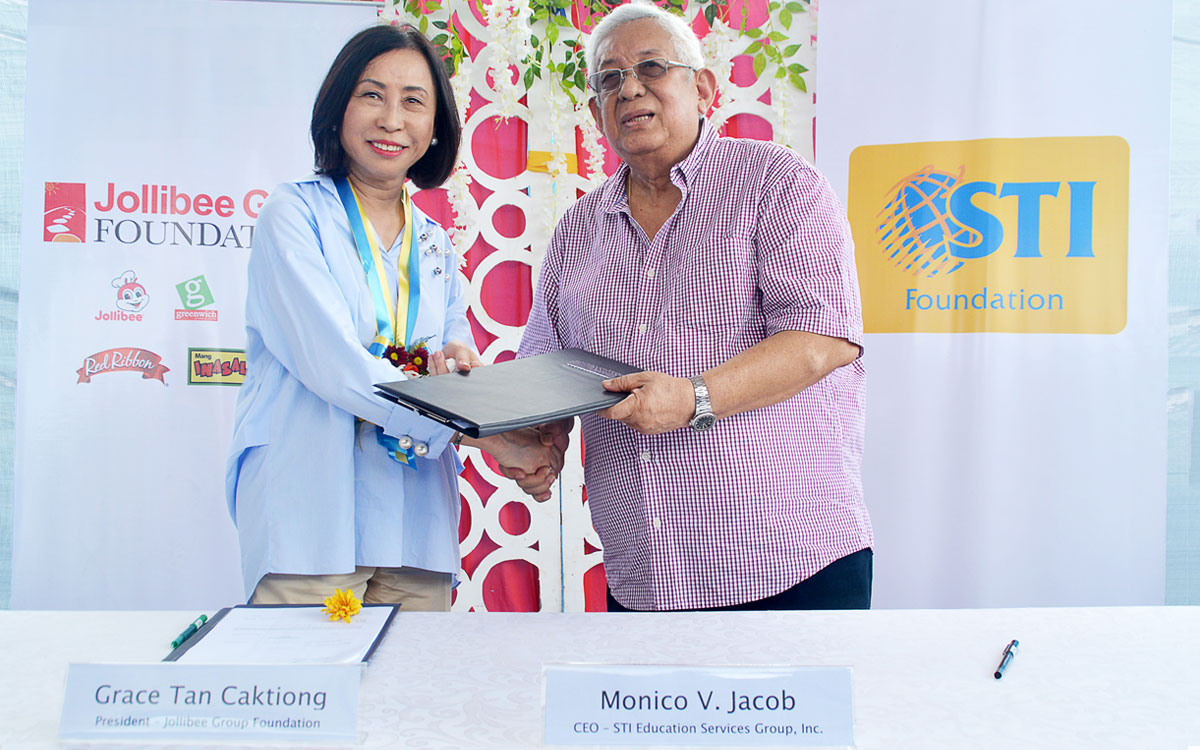 Jollibee Group Foundation President Grace Tan Caktiong and STI Foundation President Monico V. Jacob sign an MOA to train farmers on agro-entrepreneurship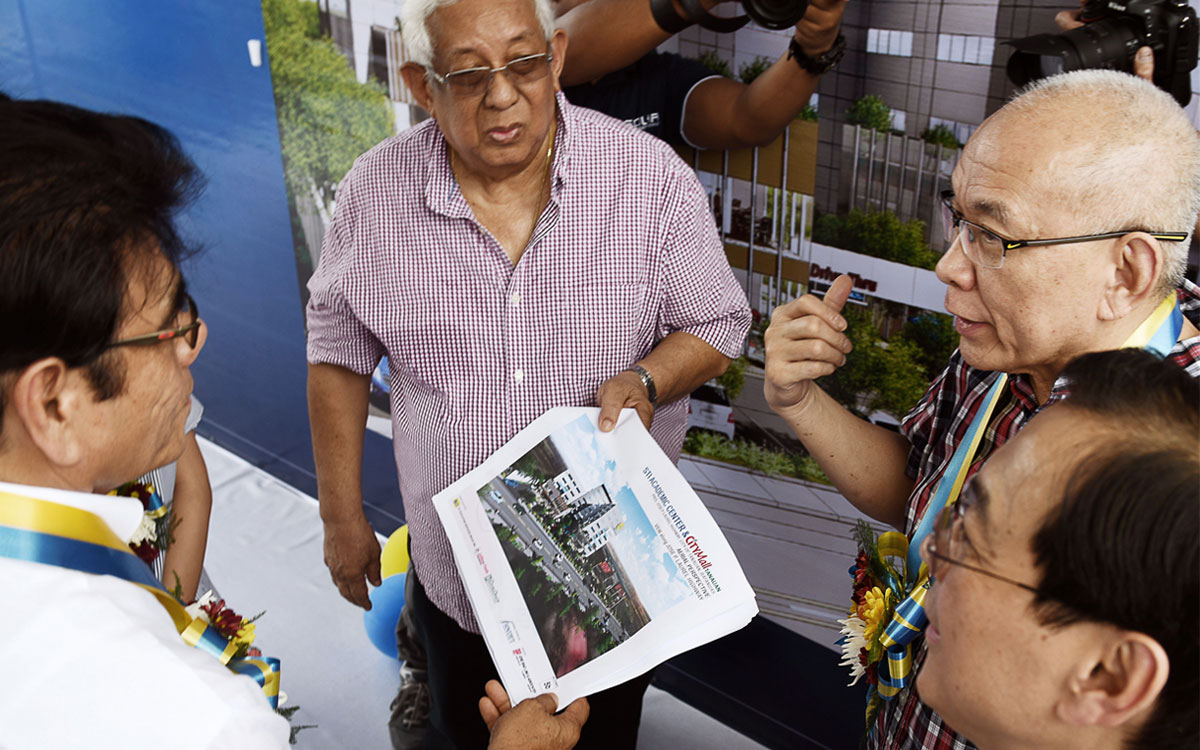 The Tanauan City Mayor, STI top officials, and Tony Tan Caktiong discuss the plans for the new STI Academic Center and CityMall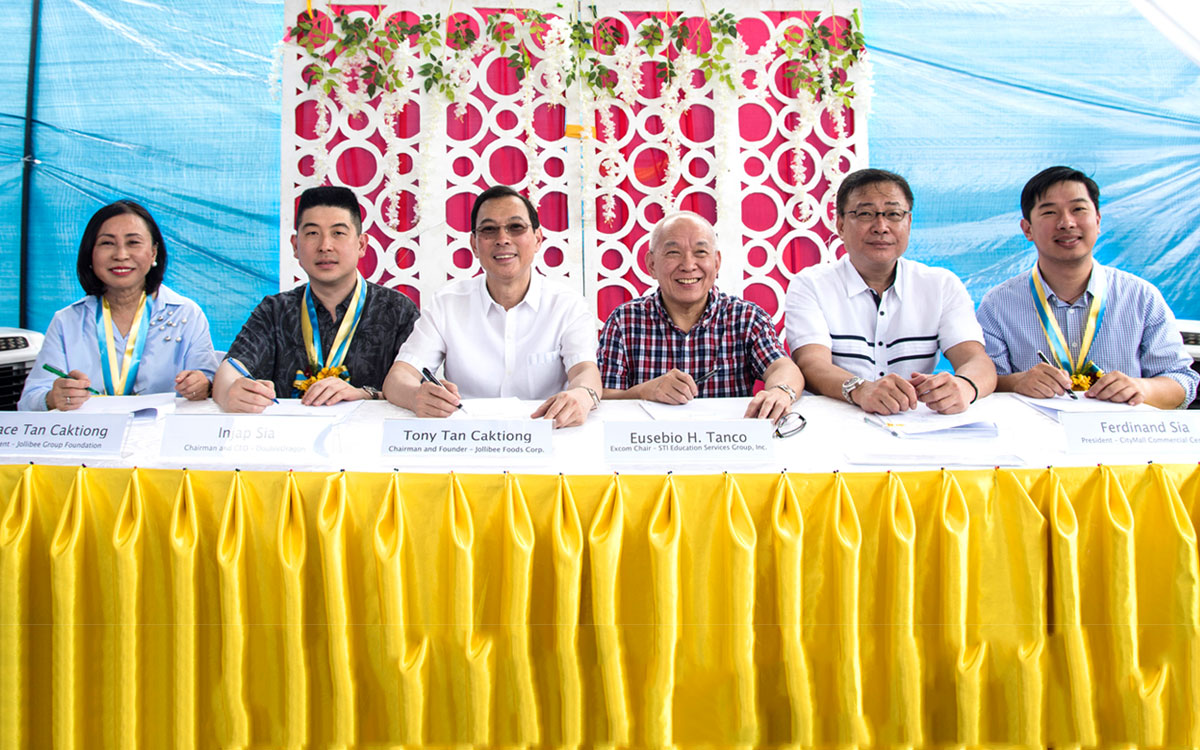 From left: Jollibee Group Foundation President Grace Tan Caktiong, DoubleDragon Properties Chairman and CEO Edgar "Injap" Sia II, Jollibee Foods Corporation Chairman Tony Tan Caktiong, STI Education Services Group Executive Committee Chairman Eusebio Tanco, STI ESG President and COO Peter K. Fernandez, and CityMall Commercial Center President Ferdinand Sia
Giving agricultural education a needed boost
Three months ago, STI and Tony Tan Caktiong signed a Memorandum of Understanding in an effort to boost agricultural education in the country through a farm-to-table school that will offer agricultural courses including managing quick-service and gourmet restaurants.
Despite our predominantly agriculture-based economy, the Filipino youth views the agricultural profession as a less prestigious and profitable profession. Studies show that the average age of a farmer is 57 years old, posing threat to food security, productivity, and sustainability. This is more prevalent in the rural areas where farming has been the primary source of income and where much of the population still lives in poverty.
Tanco recognized these challenges and said that it is crucial to devise an up-to-date curriculum and build up the agricultural field in preparation for the ASEAN integration, where production and trade will be borderless. "It is imperative for both students and educators to cover the entire agribusiness commodity system and employ innovative approach and technology to be at par with the global standards in agricultural education," he added.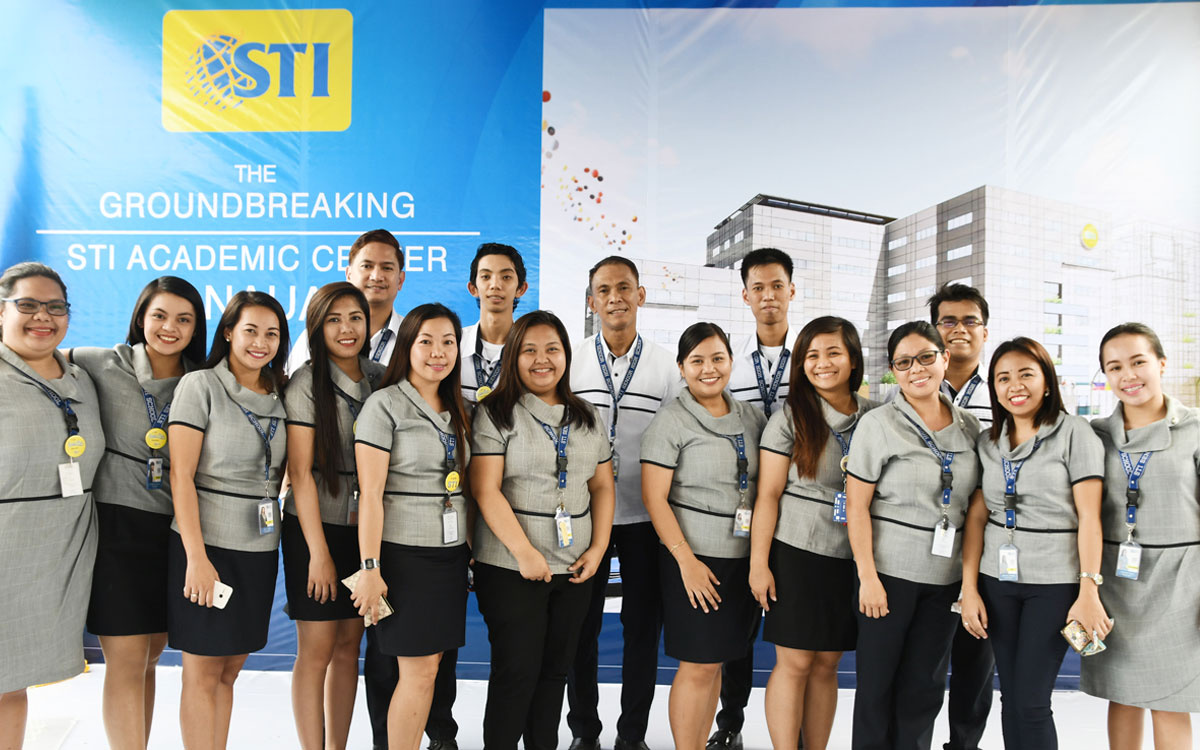 STI employees from Tanauan are excited to move in to the new home of STI Academic Center Tanauan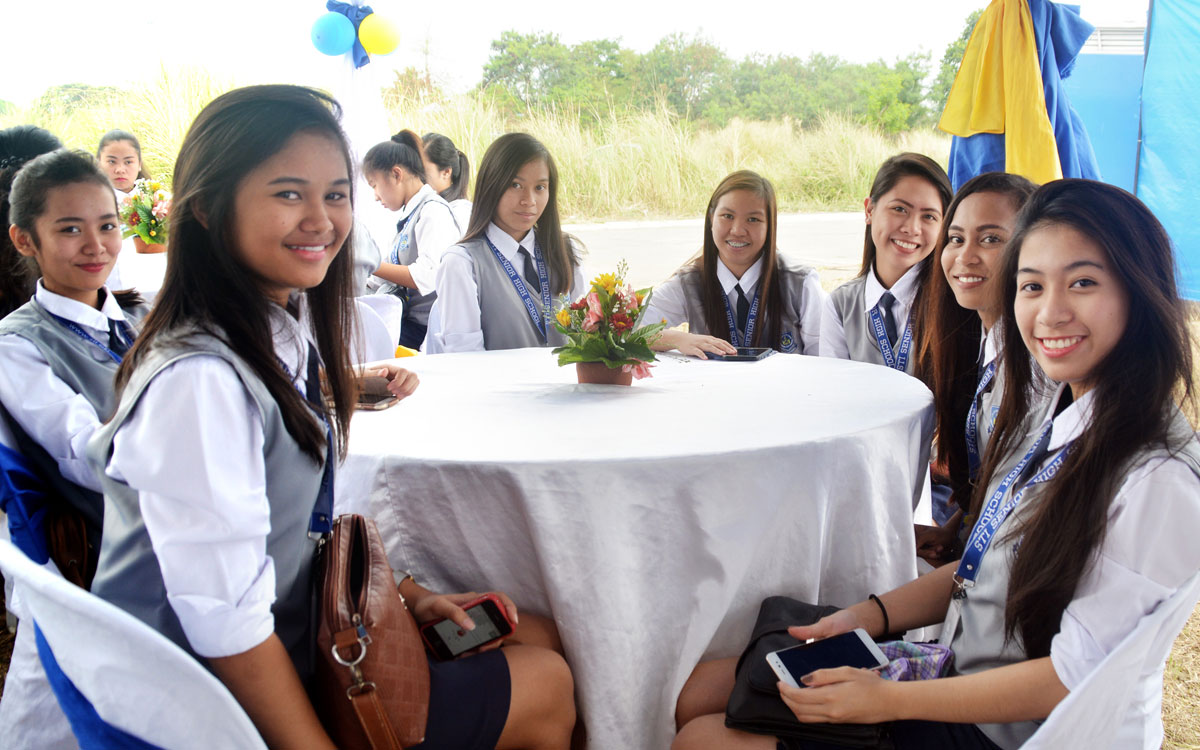 Senior high school students were also present at the event that marks the beginning of a new school they'll call a second home soon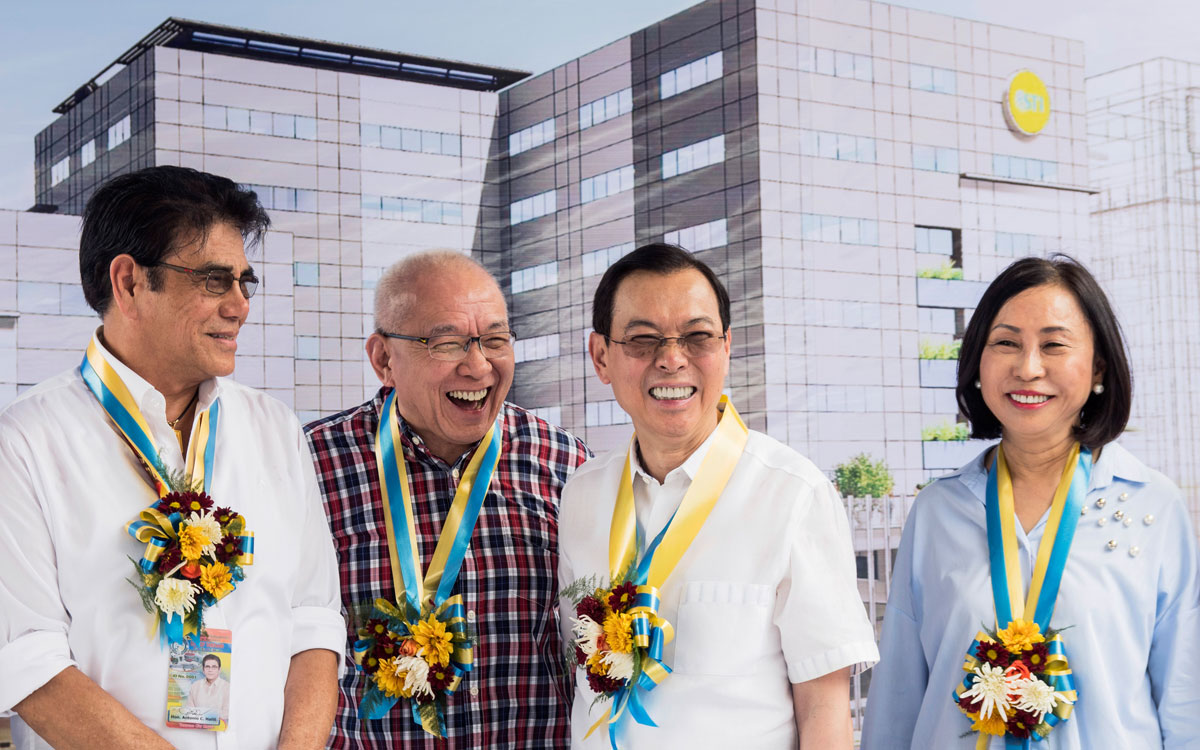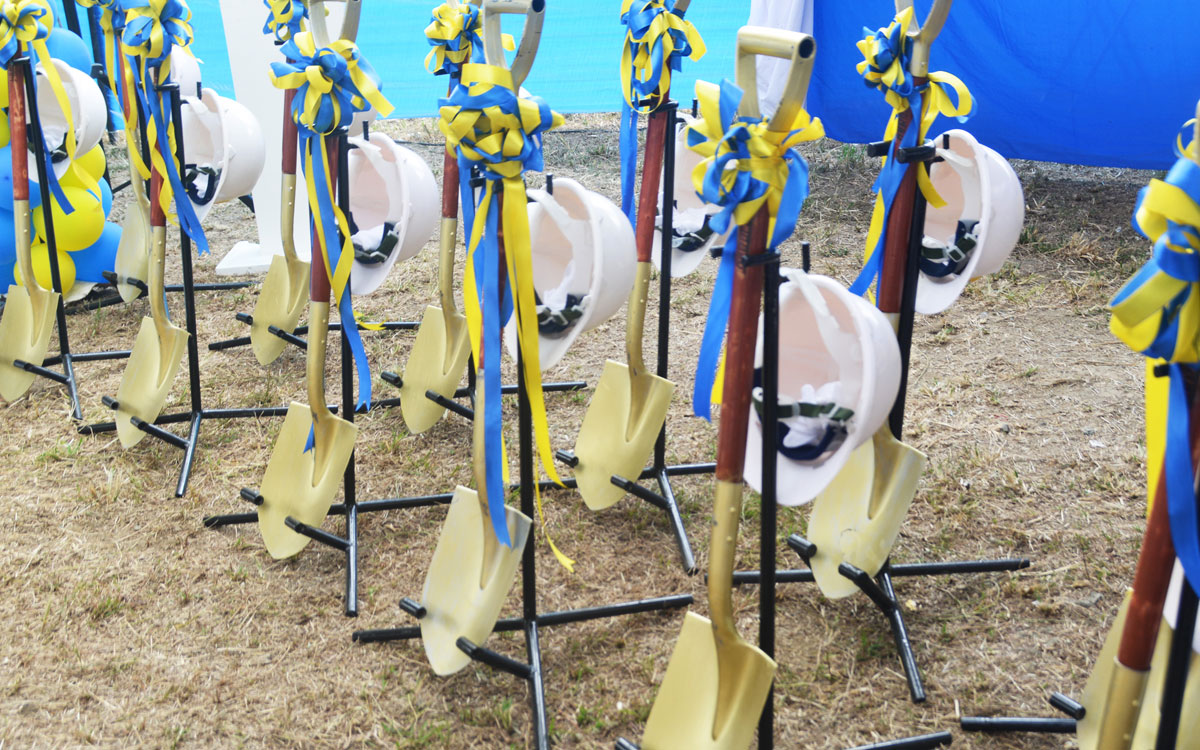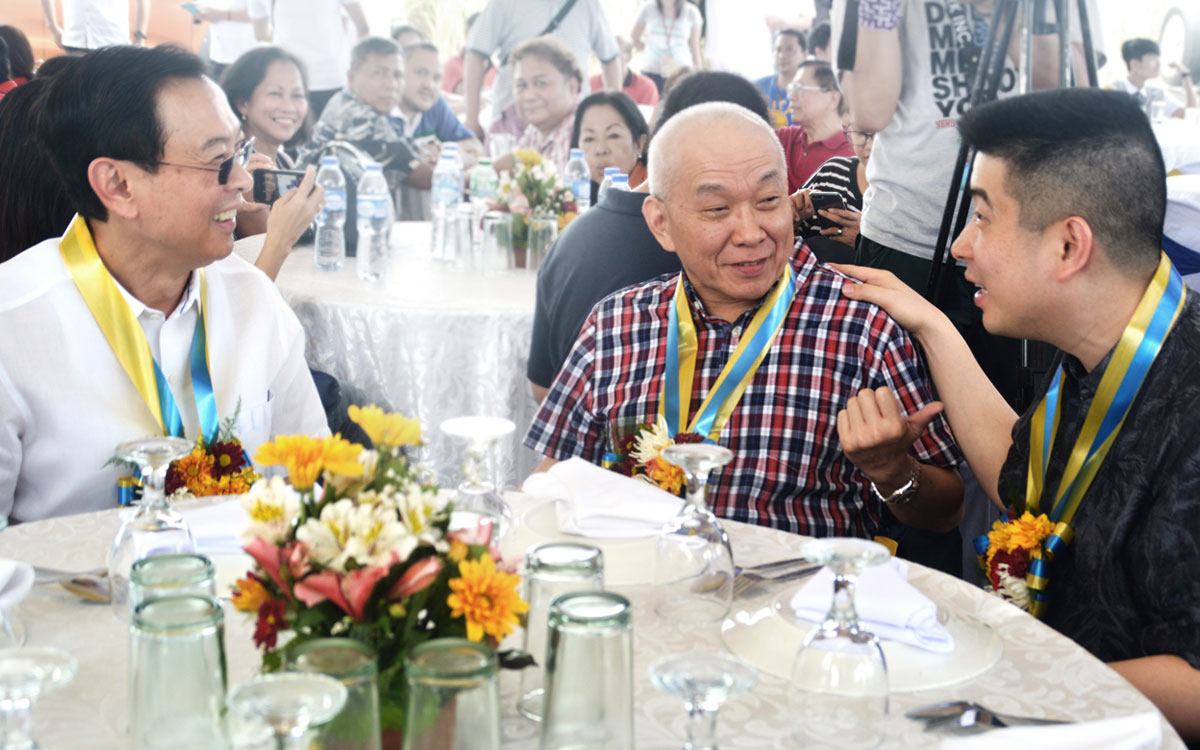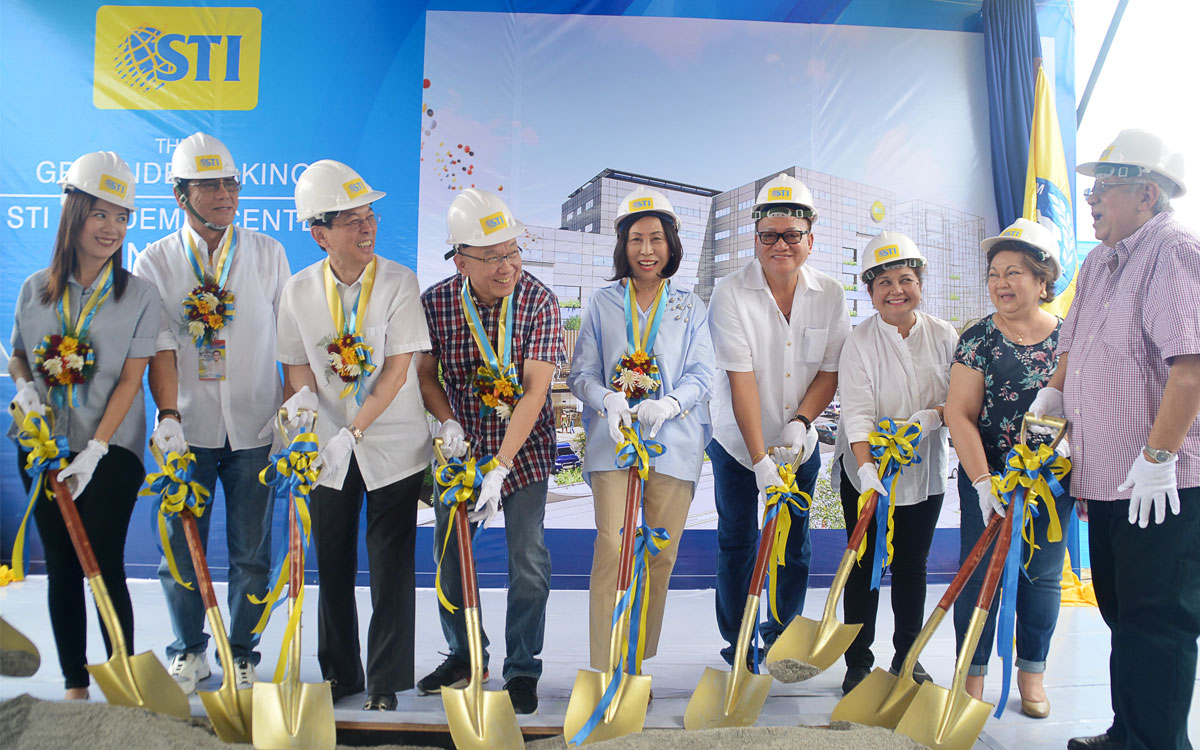 The partnership will transform STI College – Tanauan as the initial vehicle of this collaboration with the intent to replicate in other STI campuses around the country when this initiative comes to fruition. Anchored on practical, entrepreneurial skills, and the latest technology in agriculture, STI intends to revive the young generation's interest in agriculture through innovation, farm mechanization, and industry linkages.
The school will offer courses in agro-entrepreneurship, agricultural technology, retail, logistics, and quick-service restaurants, among others, aside from programs in information & communications technology, business & management, hospitality services, tourism management, engineering, and arts & sciences.
The academic center will house state-of-the-art agriculture facilities and equipment. The green space will consist of a farm field, greenhouses, farmhouses for pastoral activities and backyard farming, as well as a rainwater harvesting system for irrigation and other uses. It will also be equipped with industry-grade simulation laboratories, air-conditioned classrooms with flat screen TVs, student activity centers with internet connection, a covered basketball court, and multimedia centers.
STI is also set to break ground in five new campuses in Lipa, Pasay-EDSA, Davao, Sta. Mesa, and San Jose del Monte in Bulacan which will all be operational by June 2018.