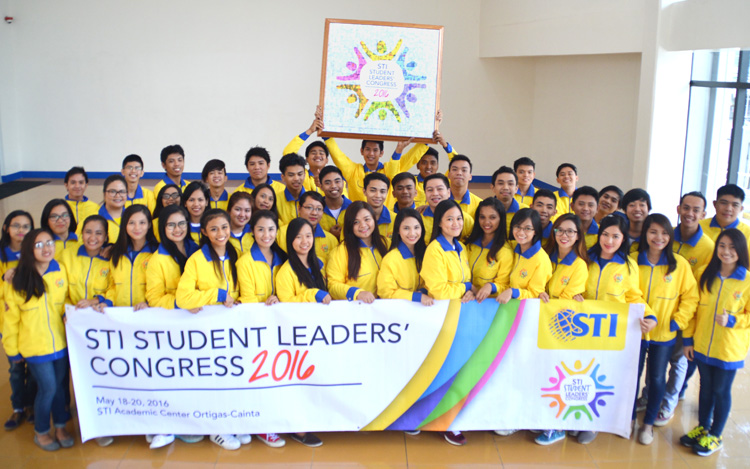 2nd STI Student Leaders Congress Graced by Model Leaders
Following the launch of the STI Student Leaders' Congress (SLC) last year, STI Education Services Group, Inc. (STI) helped a new batch of delegates discover and develop their innate leadership skills on May 18 to 20, 2016 at the STI Academic Center in Ortigas-Cainta. The STI SLC is an annual three-day leadership summit for student leaders from various STI campuses nationwide.
STI SLC Delegates actively participating in the event's activities


The delegates were chosen based on their scholastic and good conduct records, and their performances as leaders and active members of the community. To further hone their leadership potentials, the students were engaged in character-building activities to reinforce their 4Cs (Critical Thinking, Communication, Character, and Change-adept). Special guest lecturers were also invited to share their leadership experiences. Through team building exercises, they also connected and bonded with their fellow delegates and attended a social event wherein they learned how to mingle in a formal corporate setting.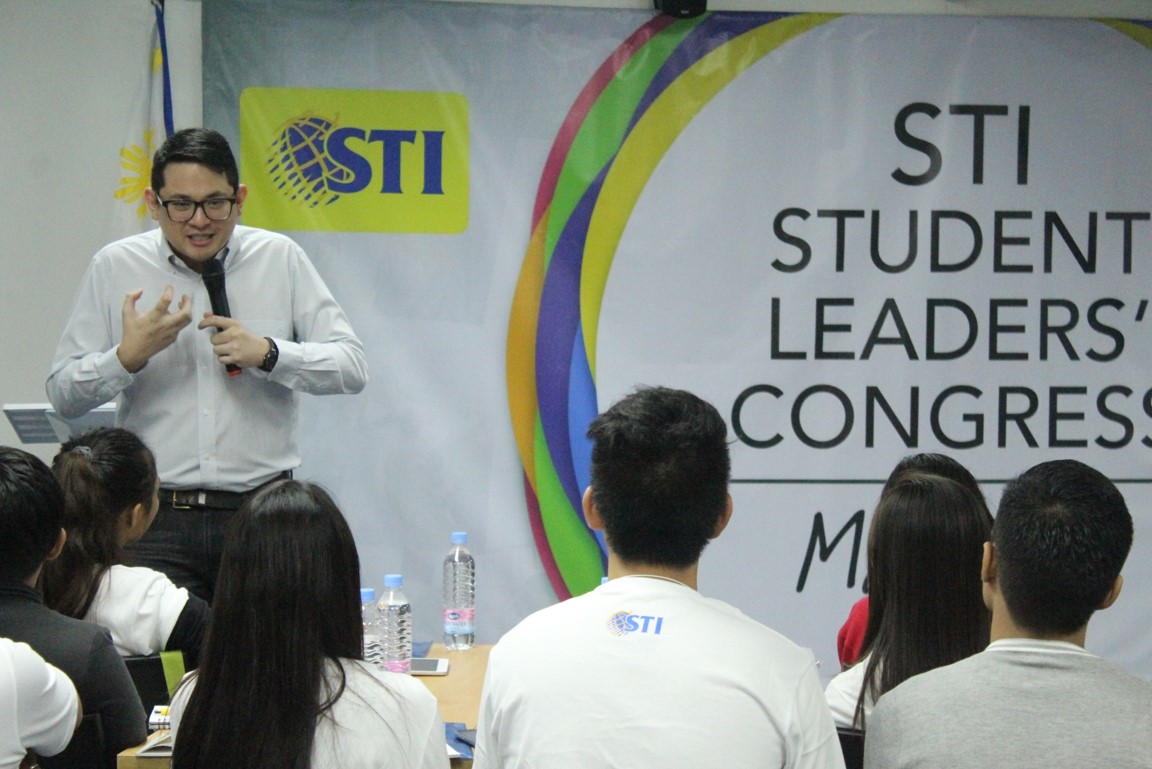 Senator Paulo Benigno "Bam" Aquino encourages students to mobilize civic action

Further enriching the STIers' experience was learning straight from one of the country's respected leaders, Senator Paolo Benigno "Bam" Aquino. The senator encouraged the students to initiate social advocacies in different communities, and to mobilize civic action by utilizing all available resources including the widespread social media. Sharing from his own experiences, he also urged the students to encourage a positive attitude and outlook as leaders, and bring out the best in people.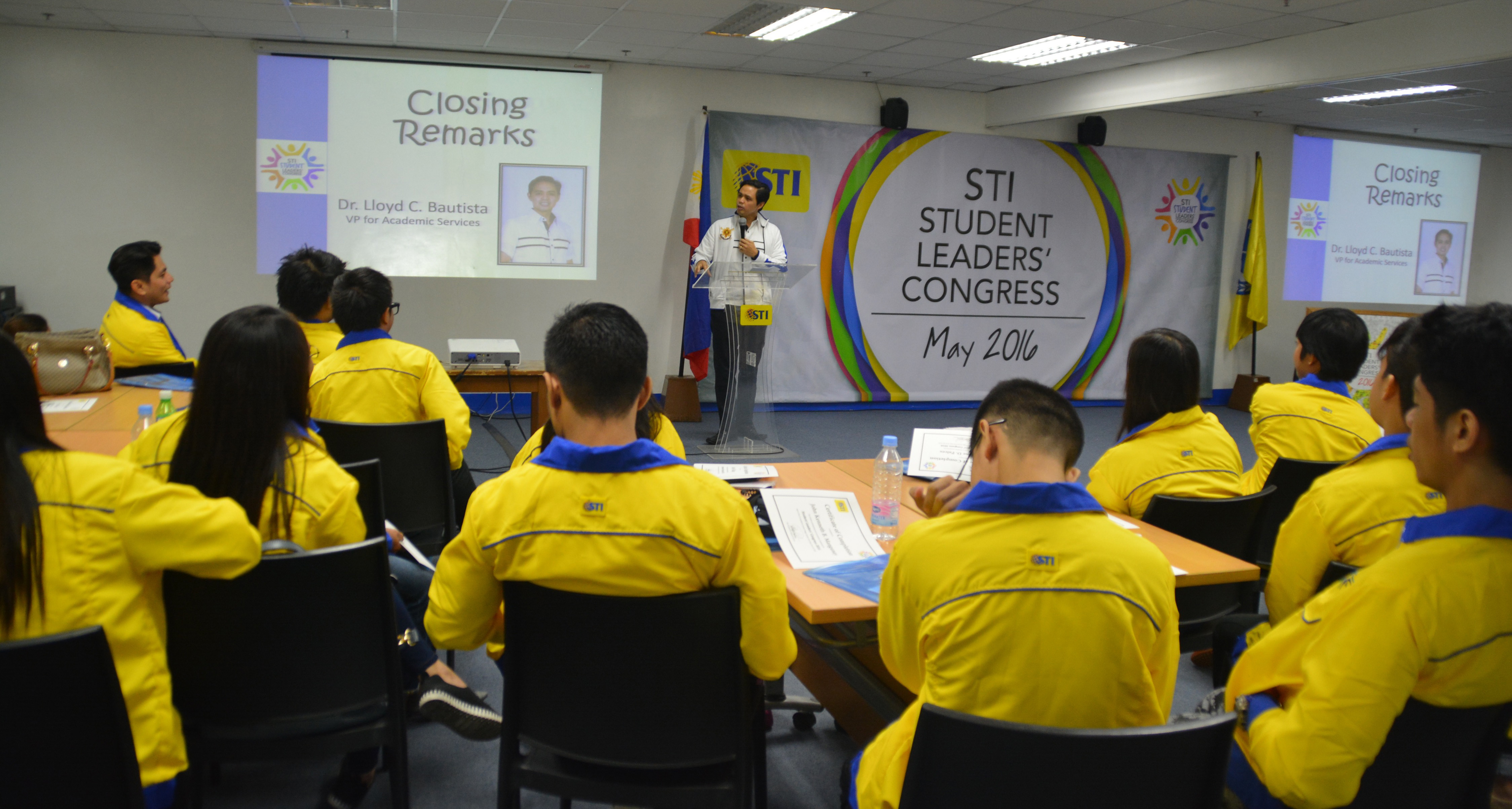 Dr. Lloyd Bautista shares motivating words on his closing remarks.

"We don't only train future professionals in STI. We also train socially responsible individuals who will one day initiate an act towards better change whether at home, school, work or in their communities. Through these young leaders, we reach out to all STIers in our network of schools in the country as our delegates become role models of a strong leader and a good follower. This is our vision for our students who, through this congress, will bring positive influence to their fellow STIers," shares STI Vice President for Academics Dr. Lloyd Bautista.
Supporting the advocacy of the SLC to produce a new generation of leaders, Bachelor of Science in Business Management (BSBM) junior Amiel Niño Ilandag, one of the delegates from STI College – Recto, shares that he will counsel his fellow STIers to be more confident and optimistic to achieve their causes. "The trust they give themselves is very much integral in attaining their noble goals which will benefit the community and themselves. They should start by believing that they are capable of doing something and then actually do it. The effort should come from themselves."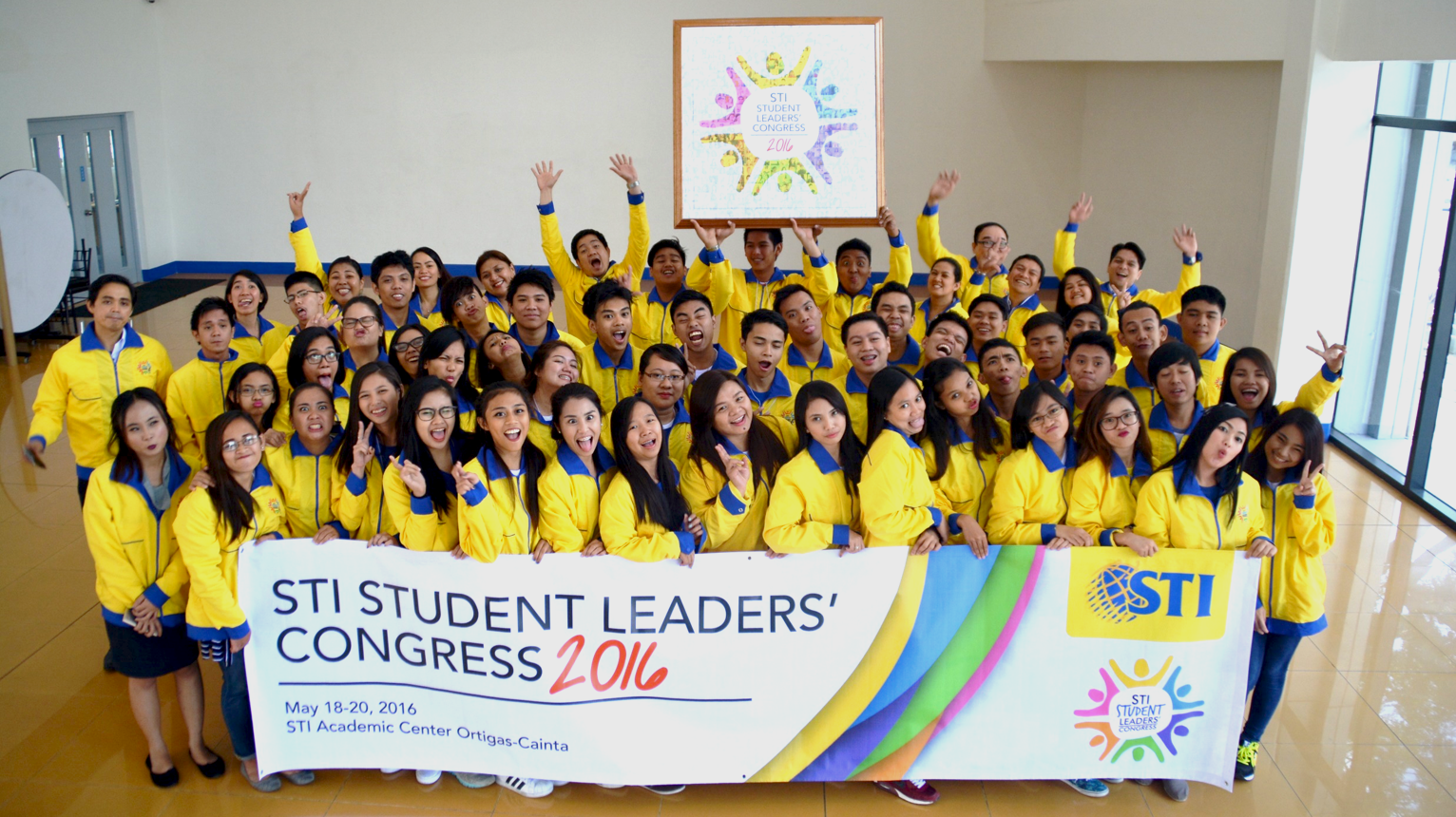 Deligates of the 2nd STI Student Leaders' Congress with their facilitators


Aside from ensuring that they are ready for the real world, STI also prepares its students through life skills training so they will become agents of positive change to society. Thus, the STI SLC is one of the steps that the institution takes towards the students' holistic growth to become exemplary individuals of their generation.