STI Honors Distinguished Alumni
May 24, 2016
STI Education Services Group, Inc.'s (STI) achievements towards excellence in education are reflected through the accomplishments of its graduates. Their success is not limited to what they have attained in their chosen fields, but also extends to their social involvement. The STI Alumni Association (STIAA) proudly recognizes this year's most esteemed graduates through the 2016 STI Distinguished Alumni Awards, which was held on April 28, 2016 at the Hennan Resort Alona Beach, Bohol.
"Our alumni are bearers of the institution's good name," shares Dr. Lloyd Bautista, STI Vice President for Academics. "We deliver education that our students can use to fulfill their own goals, but how well they use the knowledge and skills is the very key to their success. However, we not only recognize their accomplishments in their chosen fields, but also their involvement in the community, because that's when their training with us translates into meaningful contributions to the society. "
Get to know this year's batch of STI Distinguished Alumni awardees below: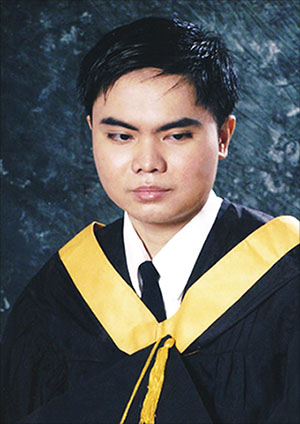 Julius Serrano
BS Computer Science
Batch 2005
STI College – Recto
Julius has beaten the odds as one of visually-impaired Filipinos who graduated with a degree in Computer Science. Despite his condition, he continues to share his expertise as a resource speaker for Web Accessibility. Julius described his journey as "unpredictable" with his fair share of difficulties and failures, but he soldiered on and now works for Catalyst IT Limited in New Zealand as an Accessibility Specialist. He is also an active Project Coordinator for a computer school for the visually-impaired called the Adaptive Technology for the Rehabilitation, Integration and Empowerment of the Visually Impaired (ATRIEV) and a member of the NZ Web Standards Working Group in New Zealand.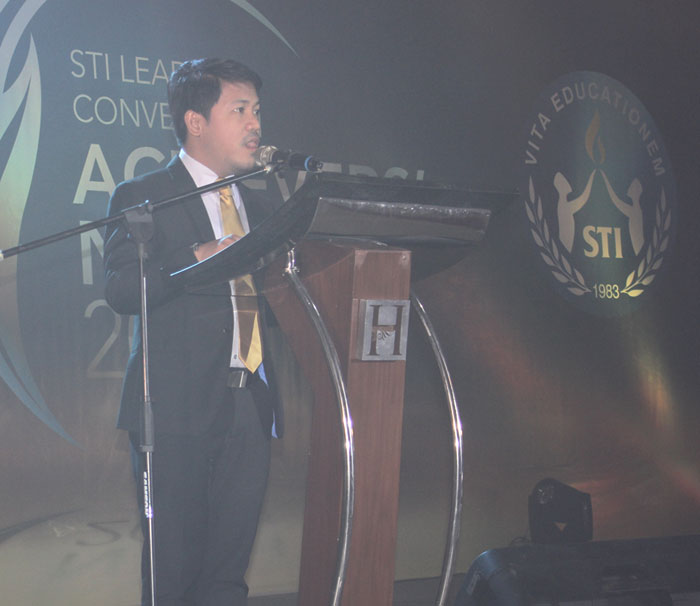 Benjamin Carbonell
BS Computer Science
Batch 2005
STI College – Fairview
Benjamin Carbonell adheres to "There's no such thing as instant success." He believes that hard work, dedication, and good values will get a person to where he or she wants to be, and that's how he obtained his current job as an IT Auditor and Consultant at one of the biggest multinational oil companies, CHEVRON Philippines, Inc., and has seen many parts of the world such as Australia, Indonesia, Russia, Thailand, and Bangladesh, as part of his work. One of the opportunities he received from the company was a training for the Information Technology Infrastructure Library (ITIL) V3 Foundation Certification which specializes in IT Service Management. Benjamin now uses this credential to share his knowledge in various IT-related fields to professionals, including Chevron employees and teachers. He also extends his helping hand to the environment as a volunteer for the Coastal Cleanup in San Pascual, Batangas and the Tree Planting Activity held in San Mateo Land Fill in Rizal which benefitted the residents of the community.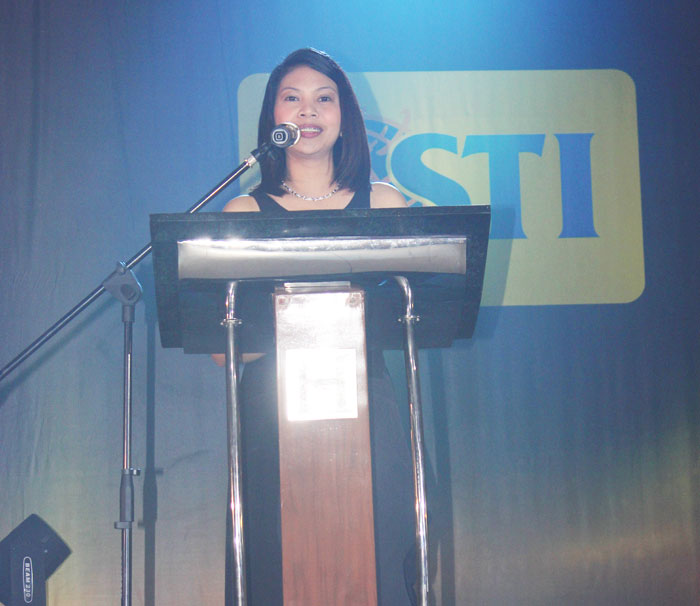 Raquel Gamboa
BS Computer Science
Batch 2003
STI College – EDSA-Crossing (now Shaw)
Raquel Gamboa's story started with her family's financial struggles but she did not let it end there. Rather than treating her circumstances as a hindrance to her success, it became Raquel's driving power to dream big and provide a comfortable life for her family. A scholar and an overachiever, she finally graduated with flying colors and has since worked for multinational IT companies such as Lawson Software and Emerson Network Power. Today, Raquel works as an IT Associate Manager for Ayala Land, Inc. where she oversees existing software applications to support its business process and operations. Raquel also actively participates in her barangay's community and eventually was even elected as the Barangay Councilor of Guadalupe Viejo, Makati in 2013. She is now the Chairwoman for Education, Culture, and Events of the Barangay Council, supporting educational projects and activities, conducting free computer literacy training, and promoting activities to preserve the Filipino culture.
STI's alumni embody what the institution stands for: Innovation, relevant education, competence, and social responsibility. With more than 12,000 graduates annually nationwide, STI recognizes the triumphs of its alumni which are determined by their efforts, abilities, and performance as individuals and professionals here and abroad.