Hats Off to STI's Most Outstanding Thesis
May 13, 2015
An overwhelming sense of pride and fulfilment was felt by BS Computer Science (BSCS) and BS Computer Engineering (BSCoE) students of STI as their theses received recognition for the Most Outstanding Student Thesis Award (MOST). After all their hard work, eight students earned the award that emphasized promising prospects of their projects, for the future's technological advancement in their respective fields. The MOST award was granted to them on April 14, 2015 at the STI Academic Center Ortigas-Cainta.
Hailing from the community of STI BSCS Batch 2015, Vladie Condeno, Joan Dela Cruz, Robert Laban, and Erroldian Sumile of STI College –Meycauayan, under the supervision of their thesis adviser Mr. Jake Garfield Agupitan, created an android application that took Philippine tourism to a new level. Aptly named "Wonder of the Philippines" (WOPH), the WOPH is a tourist-friendly application meant to promote the wonders and beauty of the Philippines by helping the travellers discover must-visit places around the country through a virtual tour. It also includes an offline map with GPS Geolocation, Audio Tour, Planning for Trips, Guide Book, Search Engine, Virtual Compass, auto-dial from establishment directory like restaurants, hotels, and resorts, and an option that enables the camera to capture moments the user could share on social networking sites.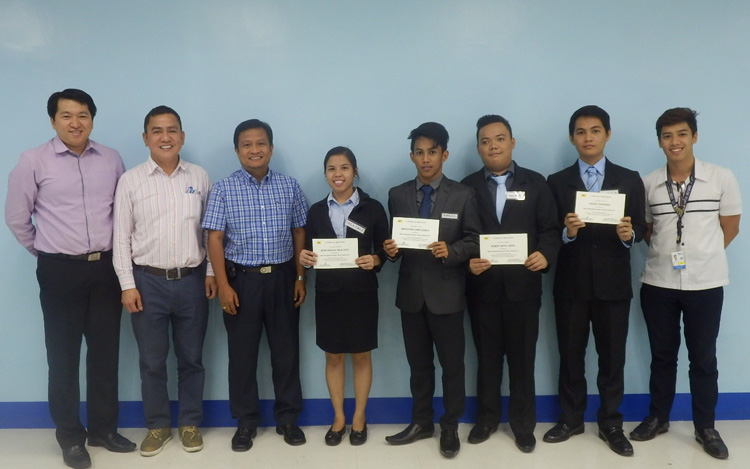 On the other hand, with the guidance of their thesis adviser Engr. Eduardo S.P. Francisco, BSCoE graduating students Jomar Buarao, Louise Anne Cawaling, Erson Morales, and Tim Francis Perez also from STI College – Meycauayan, devised an electromechanical chick hatchery called the Electronic Chick Hatchery for Bancal Hatchery. This mechanism is meant to duplicate the conditions that a fertile egg experiences under a brooding hen from the right temperature down to the ventilation levels. It revolutionizes the agriculture industry by providing more efficient and convenient ways to increase the survival rates of chicks and make the breeding period of chickens available for the whole year.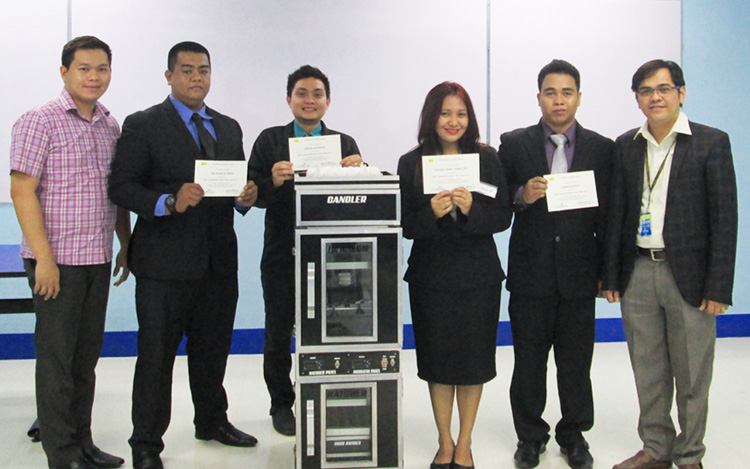 "Thesis projects are meant to hone the students' applicable knowledge to create innovations and introduce new ideas related to their chosen fields. This year's set of best theses are proudly revolutionary, integrating technology with other industries such as agriculture and tourism. They are evidences of progress, especially for our country, made possible by our students who were able to create something big out of the education we imparted to them," shares Dr. Harry Alfonso Joson, STI's AVP for Management Information Systems (MIS) and Head of Academic Research & Development.
All entries for the STI MOST from all STI campuses nationwide went through a defining process of screening and elimination conducted by professionals and experts from the computer and engineering industries, namely: Rolando R. Lansigan, member of Regional Quality Assessment Team (RQAT) for BSCS and BSIT of the Commission on Higher Education (CHED) of NCR, and Certified Accreditor for Computer Science and Information Technology of the Philippine Association of Colleges and Universities Commission of Accreditation (PACUCOA); Rejan Tadeo, Auditor of the Philippine Society of Information and Technology; Dr. Renato Villegas, Educational Supervisor of CHED-NCR, Director of Institute of Computer Engineers of the Philippines, Inc. (ICpep), and Technical Committee Member of Computer Engineering of CHED; and Jay-ar Lalata, National Secretary of Institute of Computer Engineers of the Philippines, Inc. (ICpep).
The judges used the following criteria to assess the entries:
| | |
| --- | --- |
| CRITERIA | PERCENTAGE |
| Significance of the Project | 20% |
| Technical Depth of the Project | 40% |
| Group Presentation? and Response to Questions | 20% |
| Documentation | 20% |
| TOTAL | 100% |
These innovations are ready to advance towards contributing in the technological development of this country. STI continues to encourage its students' holistic growth so they will not only be set for bigger opportunities, but also for them to welcome more possibilities for this generation and the next through technology.