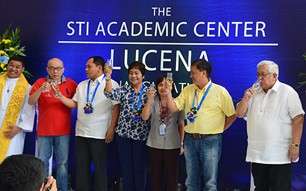 STI Unveils STI Academic Center in Lucena
STI Education Systems Holdings, Inc. (STI ESH) officially inaugurates its fourth Academic Center for this year, the STI Academic Center Lucena, on January 27, 2015. Located along Quezon Ave., Corner Perez St., the 7,144 square-meter property is the venue of the 5-storey school that includes state-of-the-art facilities comprised of fully air-conditioned classrooms equipped with LCD projectors and LED lightning systems; a library full of up-to-date research materials; internet and WiFi connection; industry-grade simulation laboratories aimed to provide a modern and conducive learning environment for its students.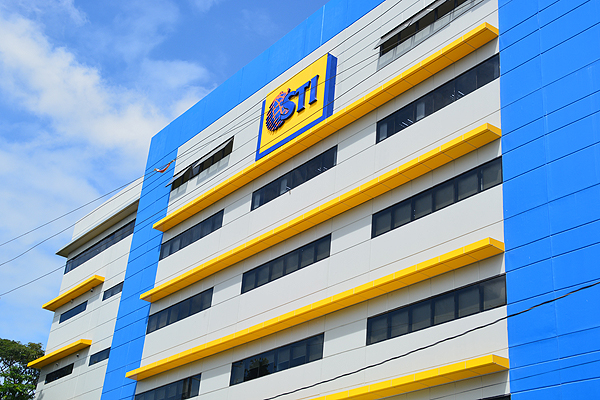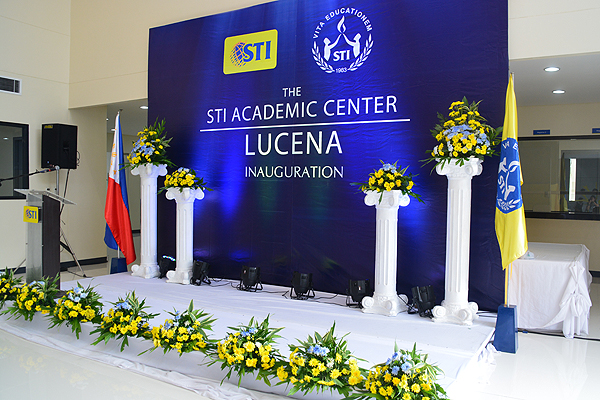 The recently completed building is designed to hold for up to 4,000 students taking courses under Information & Communications Technology, Business & Management, Tourism & Hospitality Management, Arts and Sciences, and Engineering. It is also one of the pioneer institutions in the province to be given a permit by the Department of Education (DepEd) to offer Senior High School program as early as school year 2014-2015.
"The completion of STI Lucena marks an opportunity for the youth of Lucena City to gain access to quality education that thrives in excellence. Likewise, the new STI Academic Center gives us the chance to reach more students and to build stronger foundations in education. We tirelessly continue to improve our services, from the facilities to the curriculum, because we are constantly driven to improve the educational setting in the region. As they entrust us with their future, we give back with our best efforts by giving them the kind of training they need to become well-rounded and ready to build the future they want for themselves. Also, as part of their growth under our wing, we ensure to educate them to become competent and responsible members of society," shares STI President and Chief Executive Officer Monico V. Jacob.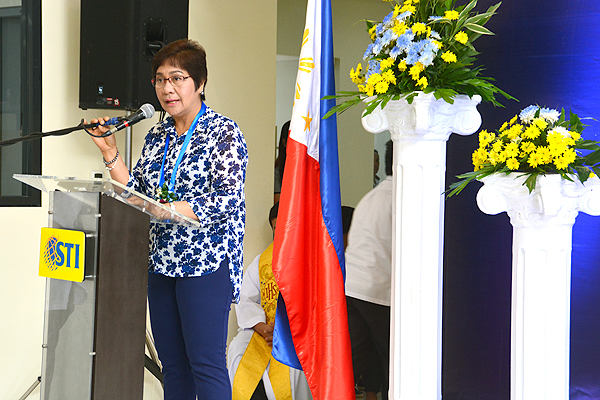 The Director of CHED Region 1V-A, Dr. Emmylou Yanga joins the event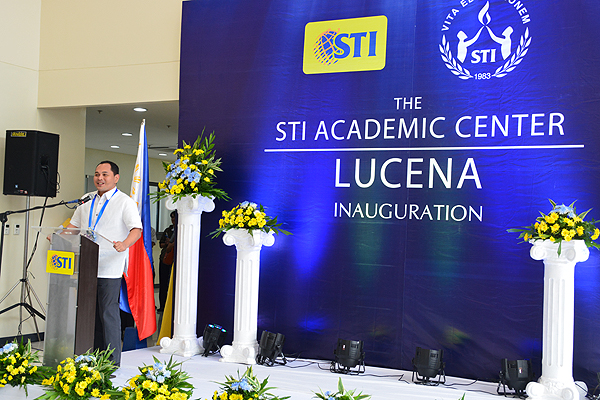 Hon. David Suarez, the Governor of the Quezon Province, giving his remarks on STI Academic Center Lucena's Inauguration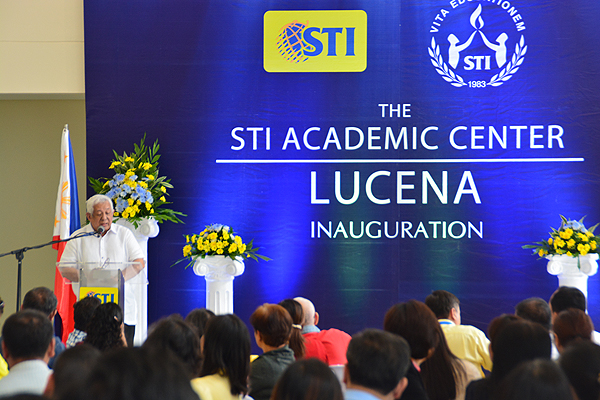 STI's President and CEO, Monico V. Jacob, gives a rousing speech at the formal opening of STI College – Lucena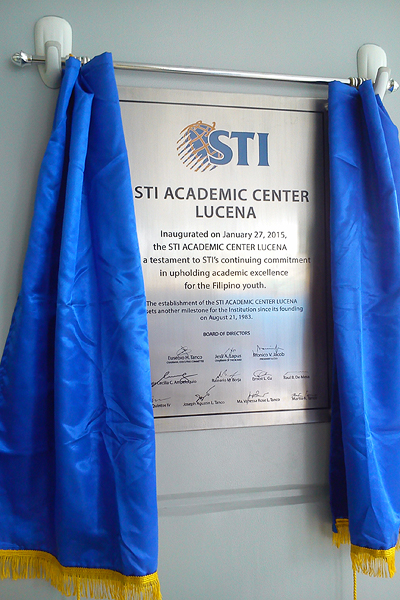 STI Academic Center Lucena's building marker unveiled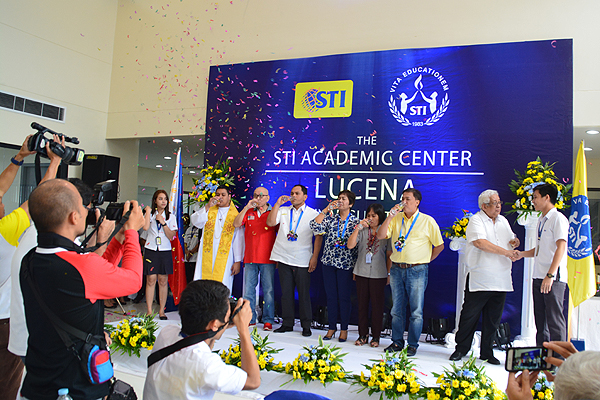 A toast for STI Academic Center Lucena's Inauguration. Joining in the event are (from left to right) Rev. Fr. Richmond Gerard Amado, STI's Chairman of the Executive Committee Eusebio H. Tanco, Quezon Province Governor Hon. David Suarez, CHED Region IV-A Director Dr. Emmylou Yanga, OIC Asst. of the Schools Division Superintendent of DepEd Lucena Dr. Emelene Magtanong, Lucena City Mayor Hon. Roderick Alcala, and STI's President and CEO Monico V. Jacob
The completion of STI Academic Center Lucena is valued at over P327 million, and is one of the four STI Academic Centers to be publicly introduced in the first quarter of this year, following the ones in Batangas, Calamba, and Cubao. The fruitful operations of STI Academic Centers in Global City, Naga, Fairview, Alabang, Novaliches, Malolos, Ortigas-Cainta, and Caloocan have led STI ESH to steadily take steps towards the growth of the STI network across the country.
STI ESH also operates iACADEMY, a college that provides specialized and industry-based Information and Communications degree programs; and the prestigious West Negros University (WNU) in Bacolod City.
Following the thrust of STI ESH to improve the educational landscape in the Philippines, iACADEMY has inaugurated its own eight-floor innovation center in Makati City, investing on high-end facilities such as up-to-date technology and equipment in classrooms, a Cintiq laboratory for design students, computer laboratories, auditorium, and customized student lounge.