Be an STI Scholar!
January 21, 2014
Beginning February 1, 2014, all STI Campuses nationwide will be observing the annual STI Scholarship Month. Now on its 11th year, deserving graduating high school students in the Philippines, who are in need of academic scholarship, will be able to grab the opportunity to avail of over 1,000 scholarship grants.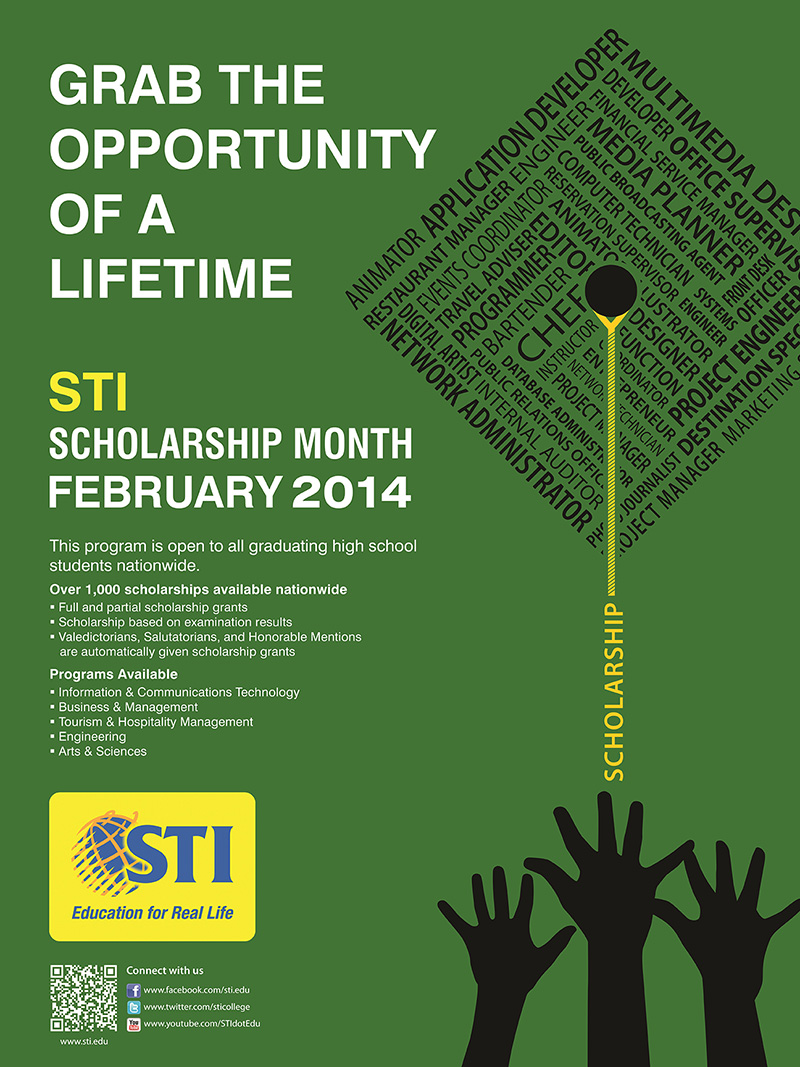 "Education is one of the major keys to ensure better prospects in life, and STI can definitely give the kind of education that will help young people accomplish their goals. Through these scholarship grants, their dreams of having a better future will no longer be out of reach." says Atty. Monico V. Jacob, President and CEO of STI.
Interested graduating high school students can visit any STI campus for their applications. Students with honors such as Valedictorians, Salutatorians, and Honorable Mentions are readily granted with scholarships. Scholars are allowed to choose the course they want to pursue from the fields of Information and Communications Technology, Tourism and Hospitality Management, Business and Management, Engineering, and the Arts and Sciences.
The scholarship month allows STI to ensure that quality education remains accessible to deserving students who are in need of financial assistance, thus providing them with better opportunities in the future.