STI, Philharmonic Heal with Merry Music
January 10, 2014
The Philippine Philharmonic Orchestra (PPO) performed before hundreds of audience during the event of "Himig ng Pasok: Celebrate the Harmony of Christmas" on December 19, 2013 at the grounds of STI College Ortigas-Cainta. The 77-piece orchestra played Christmas songs such as "Joy to the World", "Hark the Herald", and "Kumikutikutitap" under the baton of the Director and Principal Conductor of PPO, Maestro Olivier Ochanine, in this benefit concert aimed to help rebuild the lives of the families affected by super typhoon Yolanda.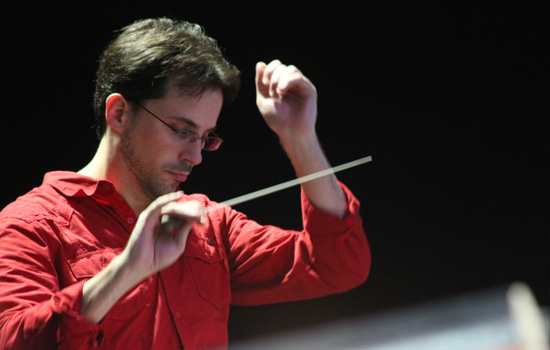 Maestro Olivier Ochanine waves his baton in tune of the hymn of the Christmas season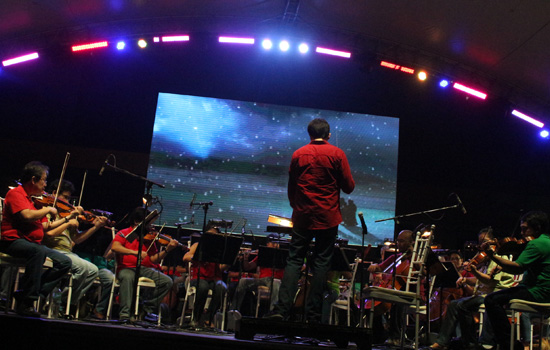 Mastero Olivier Ochanine leads the 77 piece orchestra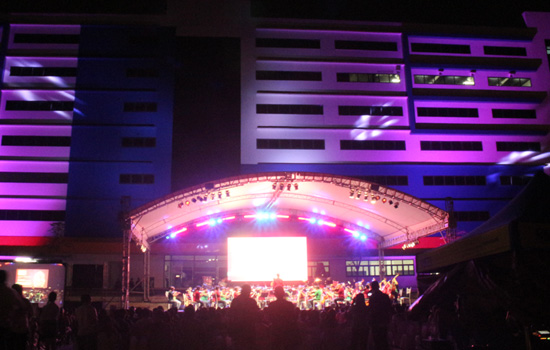 The PPO center stage illuminates STI College – Ortigas-Cainta
"STI alone had about PHP 1.2 million in cash and a pretty substantial in-kind contribution for the people in the displaced areas. The contributors were our own students, faculty, staff, management, and alumni. And we thought that if we mount this one, we could raise more funds to further assist the people in Visayas," says Atty. Monico V. Jacob, President and CEO of STI.
A brainchild of STI College Ortigas-Cainta, the concert was initially intended to be free and open for all, but was redesigned to become a fund-raising event following the devastation of super typhoon Yolanda.
"No storm can beat us and our coming together in this challenge will pull us through," Atty. Jacob adds as he encourages the STI Community to keep on inspiring and uplifting the spirits of our countrymen who championed over the calamity.