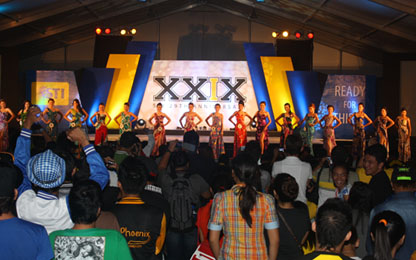 STI Begins Countdown to 30th Anniversary
More than 20,000 students from STI Campuses in different parts of the country gathered in a whole-day celebration at the Enchanted Kingdom in Sta. Rosa, Laguna on August 31, 2012 as STI marked its 29th Anniversary. With the theme "XXIX: Ready for Thirty," STI kicked off a year-round celebration with explosive activities and events that sparked the runway toward its much-anticipated 30th Anniversary in 2013.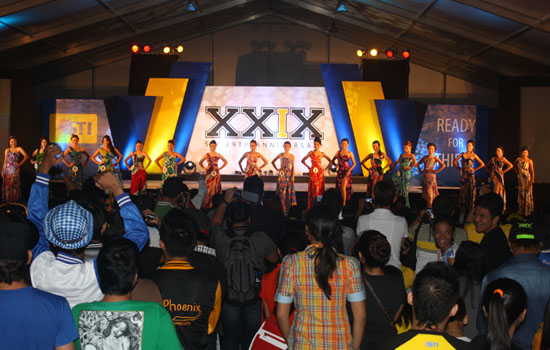 Exceptional skills and talents were showcased in big hit talent competitions which were simultaneously held in Enchanted Kingdom's Enchanting Events Place and Eldar's Tent to accommodate the astounding number of students who came from various key cities in Luzon, Visayas, and Mindanao.

STI's homegrown music talents took the stage at Eldar's Tent for this year's National Level Battle of the Bands and STI Idol Solo Singing Competition. This year's Battle of the Bands Champion, STI College – Novaliches' Kastigo, rocked the house down with their impressive performance. STI Idol 2009 Grand National Winner Charmaine Nadado from STI College – Las Piñas grabbed the top spot once more in this year's STI Idol Solo Singing Competition. The winners for both competitions are as follows: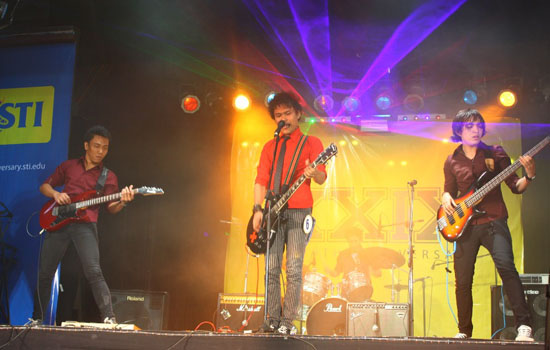 BATTLE OF THE BANDS 2012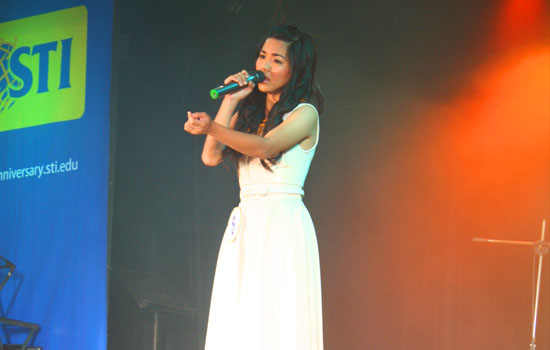 STI IDOL SOLO SINGING COMPETITION 2012
The new Enchanting Events Place also drew loud cheers from the crowd as it set the stage for this year's National Level Hataw Sayaw Group Dance Competition and the much-awaited search for Mr. and Ms. STI 2012. The Balaraw Dance Troupe of STI College – Balagtas kept the crowd hyped with their dynamic performance and emerged as the National Grand Champion for Hataw Sayaw. On the other hand, this year's crowned Mr. & Ms. STI are from STI Pasay and STI College – Tanauan, respectively. Below are the winners for these competitions: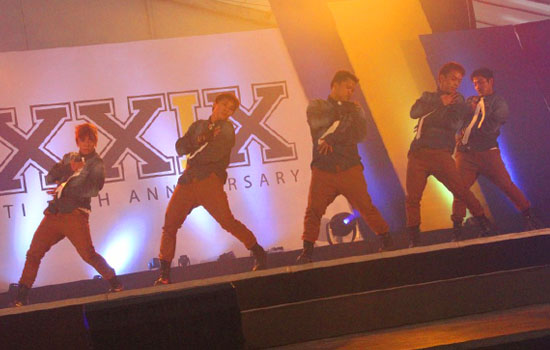 HATAW SAYAW 2012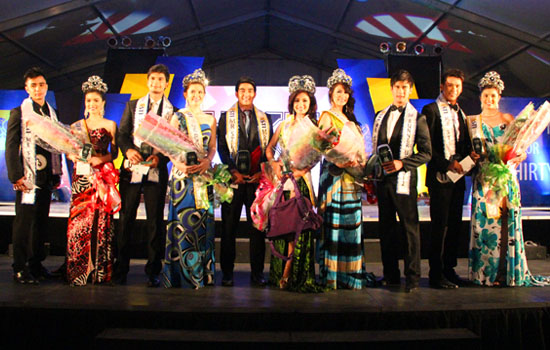 MR. STI 2012
MS. STI 2012
The contestants of all four events are winners in their own right having championed their respective regional competitions prior to the National Level competitions.

Some celebrities who graced the event include TV host and former Pinoy Big Brother housemate Kian Kazemi, Ms. Philippines – Earth 2007 and Ms. STI 2001 Jeanne Harn, Protégé finalist Denise Barbacena, and award-winning rapper and STI alumnus Gloc-9.
The festivities were concluded on a high note with a grand fireworks display right after the announcement of the winners of Mr. and Ms. STI 2012.
In the coming months, STI will also hold different academic competitions in computer programming, culinary arts and management, essay writing, public speaking, and more across its campuses to hone and develop the skills of the country's next generation of experts.
To view the complete list of winners from the STI Talent Search 2012 competitions, visit http://www.anniversary.sti.edu/talent_search_winners.asp.