Distance Learning: How to Make it Work
To prevent the spread of COVID-19 and maintain healthy social distancing, schools across the country have temporarily closed and transitioned from face-to-face learning to distance learning.
Distance learning is any form of remote education where the student is not physically present for the lesson. Thanks to the magic of the internet, learning can still push through even when there is a pandemic. But it doesn't mean that everything sounds easy and that we're not going to prepare for it anymore.
With all the changes that have come and are about to come to our lives, preparing ourselves both mentally and physically is a must. Aside from all of these, since you're not in the usual classroom set-up, you may be prone to slack off and procrastinate. With the television, social media, and video games just lying there in the open, resisting to temptation is a difficult task.
That's why we're here to help you proactively gear yourself up for online classes!
Have the right mindset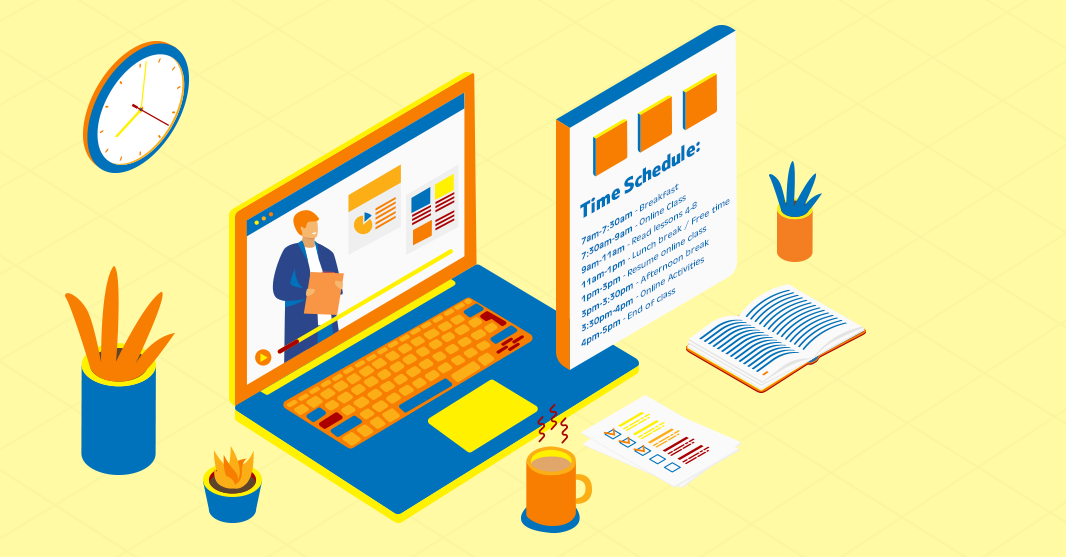 1. Be organized
It is essential to create an environment wherein there is a work-life balance. The same thing applies to online classes, and the key to this is having an organized schedule. You need to make sure that you're separating schoolwork from your life at home.
Did you know that being organized and sticking to a routine helps keep our mind occupied and makes us feel more in control of everything, resulting in a reduced stress level.
Check these tips we prepared on the different methods on how to make your to-do list: https://www.facebook.com/sti.edu/posts/2576217112419390
2. Be willing to "speak up" when problem arise
Non-verbal communication mechanisms that our teachers use to determine whether a student is having problems (confusion, boredom, frustration, absence, etc.) are not possible in an online paradigm.
If ever you feel like you're falling behind or being left out, always speak up. You don't want to wait until it's too late and an assignment is almost due to ask questions. Always remember that asking questions is essential to your learning and growth. According to The Miniature Guide to the Art of Asking Essential Question, "The quality of our thinking, in turn, is determined by the quality of our questions, for questions are engine, the driving force behind thinking."
3. Practice self-discipline
Distance learning requires you to be on the internet every time you want to read a lecture, participate in a discussion, or submit an assignment. And just by being online can be distracting to students like you. The temptation of procrastinating every time a notification pops up on your screen is very abundant.
To help you avoid distractions during an online class check this link: https://www.schoolapply.com/blog/posts/2017/november/5-online-tools-to-avoid-distractions-while-studying-abroad/
Equip yourself with the right tools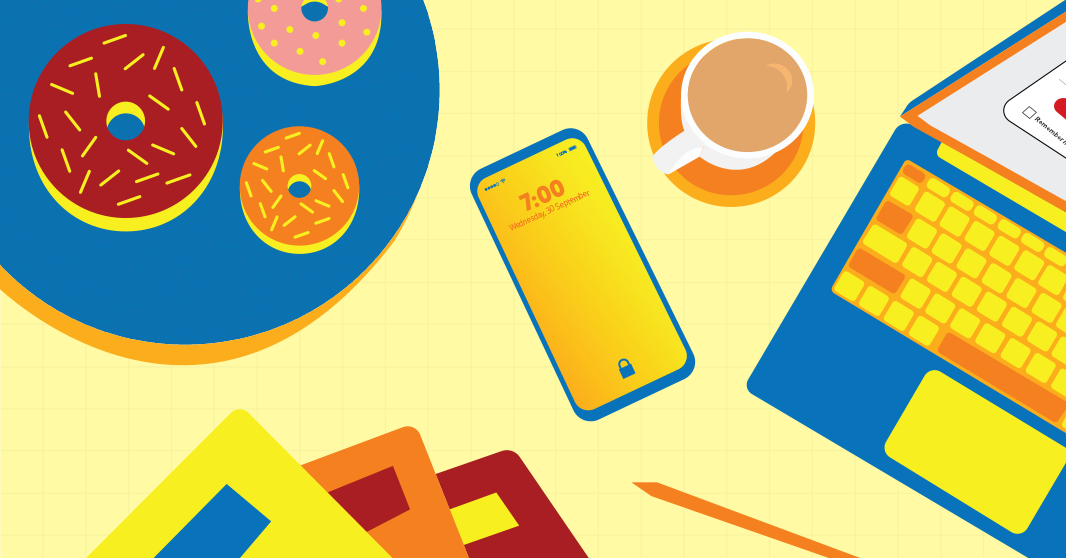 1. Note taking equipment
Get your notebook, pen, or your smartphones and tablets ready for jotting down notes. Always be reminded that actively taking notes during a class can help you focus and understand the lesson easily.
Good note-taking will improve your active listening, comprehension of material, and retention.
2. Energy boosters
Eating while the class is in session is probably one of the best perks of distance learning. So, get your coffee cup and snacks ready to help you stay energized and going during the class.
Here are some brain food to keep our mind in shape: https://www.facebook.com/sti.edu/posts/3308443409196753
3. Reliable internet connection
A connection you can trust is one of the key foundations of distance learning. Without a stable internet, hassle-free communication wouldn't be possible.
That's why to help its students get connected, STI partnered with SMART and Globe Communications to provide students with free and reliable internet connection for free. Check our official FB post for more details about this: https://www.facebook.com/sti.edu/posts/4385533638154386
If you haven't availed your free load yet, make sure to get in touch with your designated campus' student help desk. https://support.sti.edu
We are all doing our best to make ends meet and navigate through uncharted waters. There are no shortcuts when it comes to online classes. It will take a lot of work on your part and your teachers' part as well. We still have a long way to go, but together, and of course, with the help of this guide there's nothing we cannot face.
---