STI, ABS-CBN Collaborate for HALALAN 2022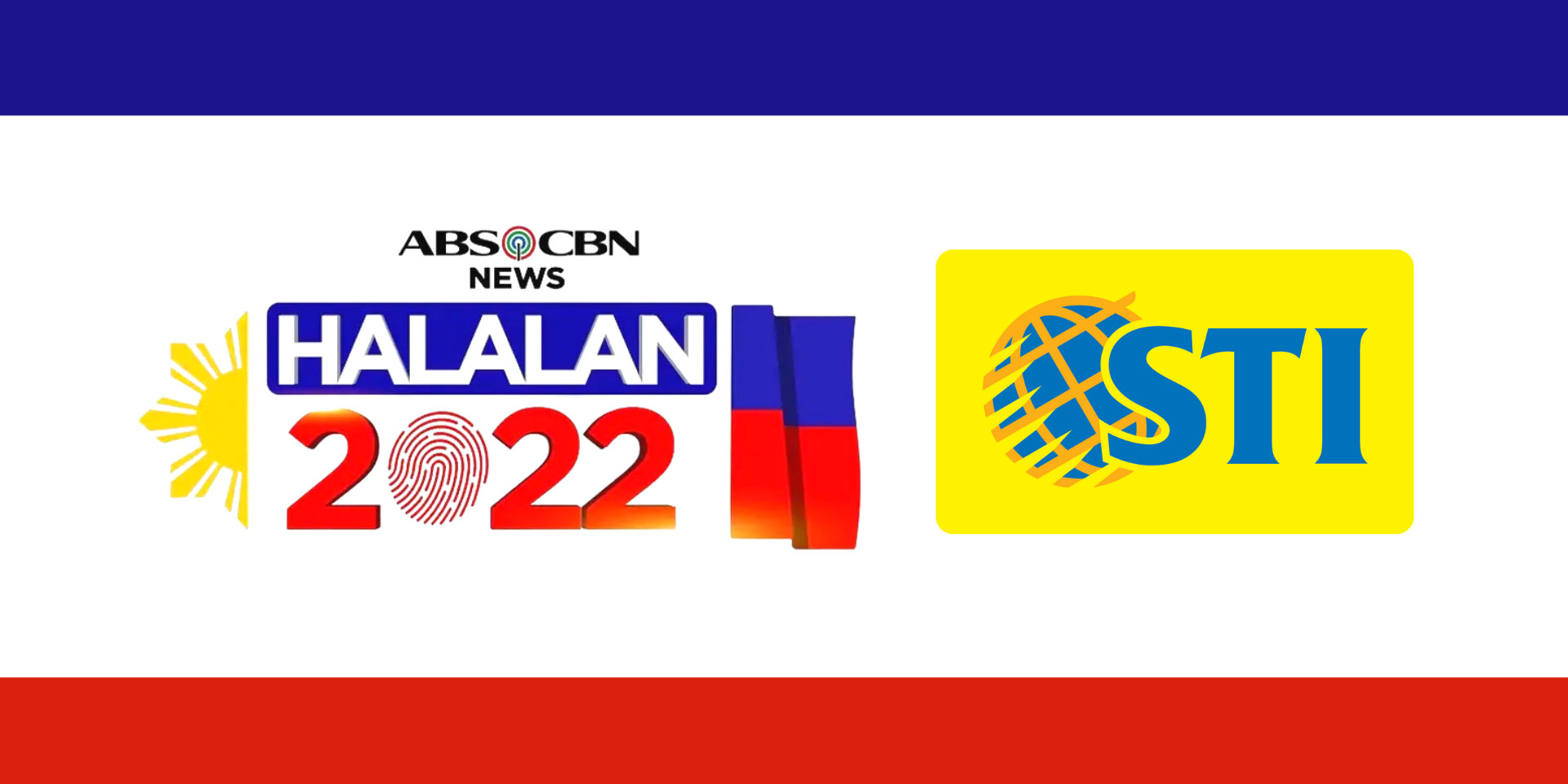 Together with over 50 organizations including various government agencies, private institutions, and schools, STI officially reaffirmed its commitment with ABS-CBN in delivering stronger coverage of the HALALAN 2022 during the virtual covenant signing on January 17, 2022.
ABS-CBN Integrated News Head Ging Reyes explained the importance of the participation of STI and other organizations in this year's election campaign.
"Our partners represent diverse sectors in Philippine society that play important roles in times of national and local elections. From various agencies and departments of government to the business community, the media industry, educational institutions, corporations, and non-profit independent watchdogs and observers, we are extremely grateful and delighted to have you and your organizations as Kapamilya pa rin in this challenging but fulfilling endeavor."
Reyes further detailed that the partnership advocates towards presenting every Filipino voter with credible information about the candidates through special media coverage and fact-checking to fight disinformation in different platforms. These efforts are fashioned to push them in carefully choosing the right candidate to lead the country.
"I have no doubt that we as partners can work together not only to deliver election-related news and fight disinformation but to encourage discussions on relevant issues and empower Filipinos to make their choices on election day," she added.
Cultivating the youth for nation-building
In the previous election years, STI student volunteers underwent trainings and workshops in citizen journalism led by ABS-CBN's distinguished journalists and were assigned as key content aggregators during the election day. These participants were entrusted to monitor and verify incoming reports through various media platforms.
"We see this experience as a training ground for students to develop their social awareness and become responsible and active members of society. In our thrust to provide education for real life, we make sure that there are plenty of opportunities for students to grow outside of the classroom setting, strengthen their values and character, and create an impact on their community. Not only do we teach them about academics at school, but we also allow them to contribute to the change they want to see in our nation."

–Aisa Hipolito, STI VP for Academics
Since 1998, STI has collaborated with the media company in its advocacy to empower young voters in meticulously selecting the rightful leaders. Now that the partnership is in its 9th year, STI continues to promote and educate students to be responsible citizens by actively participating in talks about social issues, being consciously aware of socio-economic matters, and getting involved in nation-building.
STI has also started its efforts in educating the students on topics such as voter's education, fact-checking, election reporting, and citizen journalism through ongoing webinars with Bayan Mo, Ipatrol Mo (BMPM).