STIers Dominate the Third Manila Mini Maker Faire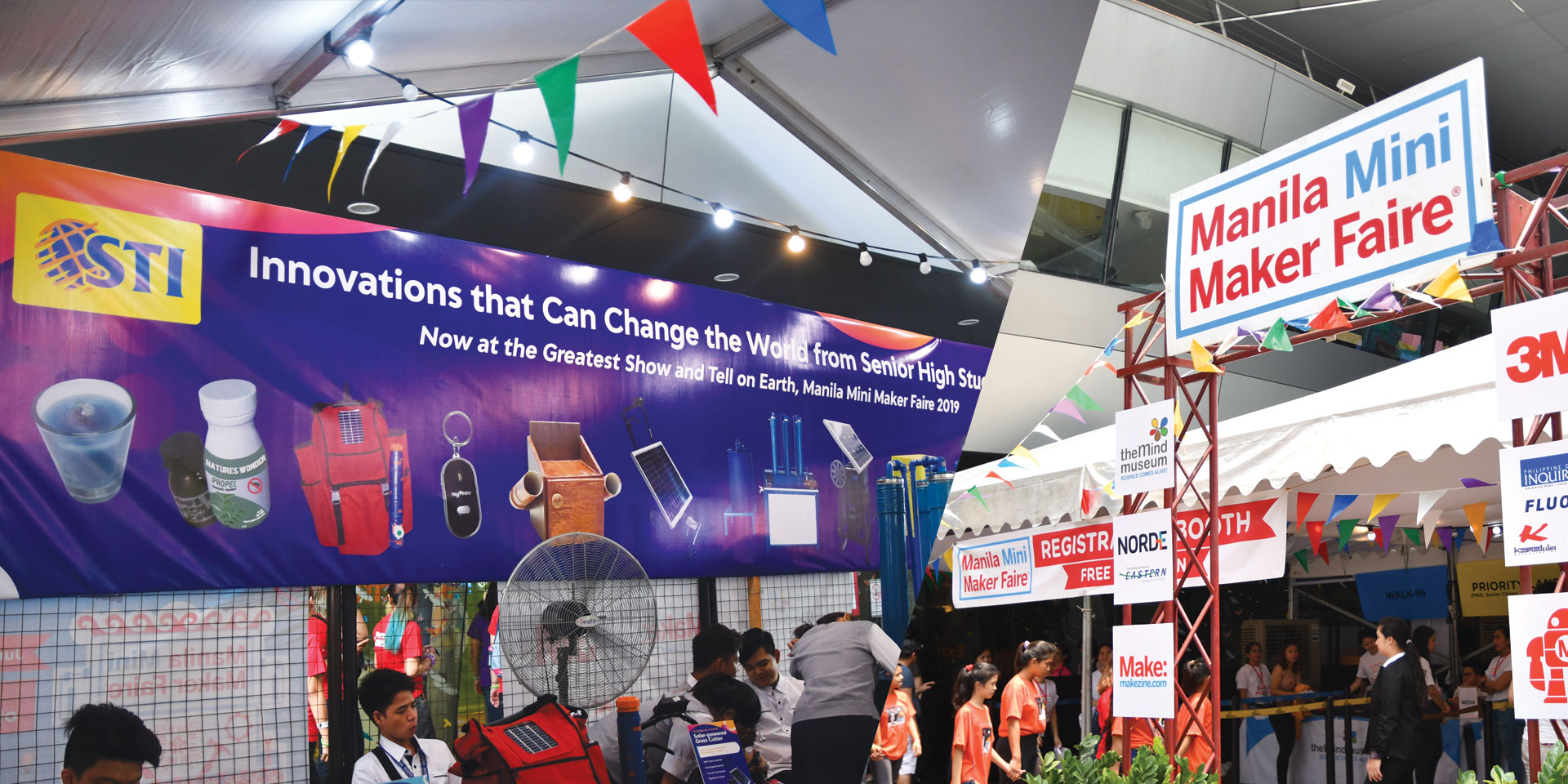 It was indeed the best day to share creative passions and to benchmark our future.
The Manila Mini Maker Faire (MMMF) proved again to be the center of innovative things with over 150 engineers, hobbyists, and crafters from all over the country showcasing their work from different fields. STI joined the huge fair with 12 groups of senior high school students from various STI campuses putting up the largest booth in the fair.
Held at The Mind Museum on June 22-23, 2019, the two-day event bridged STI students to industry professionals and co-makers, paving the way to gain insights that would help improve their products, learn lessons they could bring to college, and meet people that could open doors to opportunities. Bringing with them the products they made for the SHS Expo at their own campuses, these students proudly presented their projects to the guests.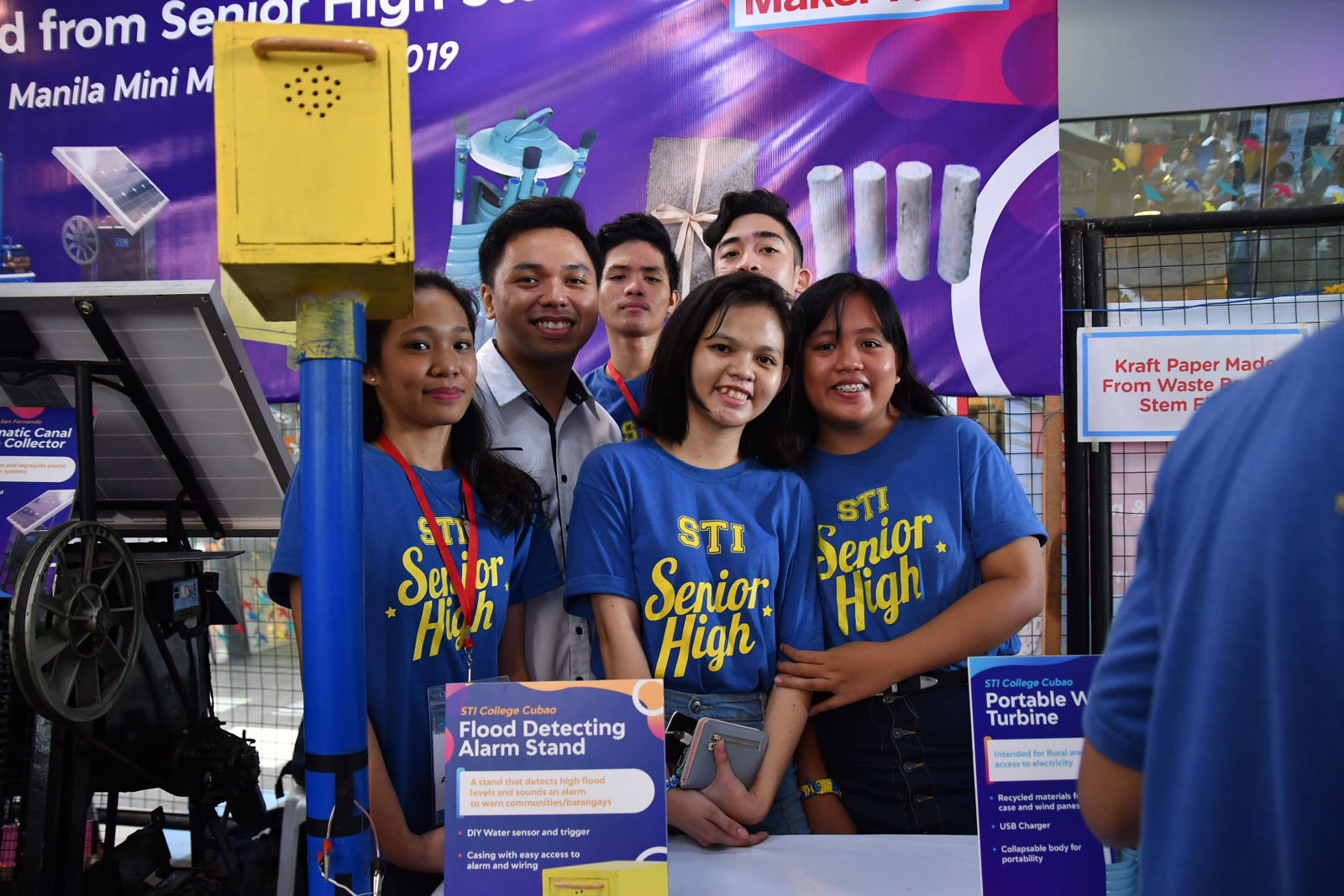 Teams from STI College Cubao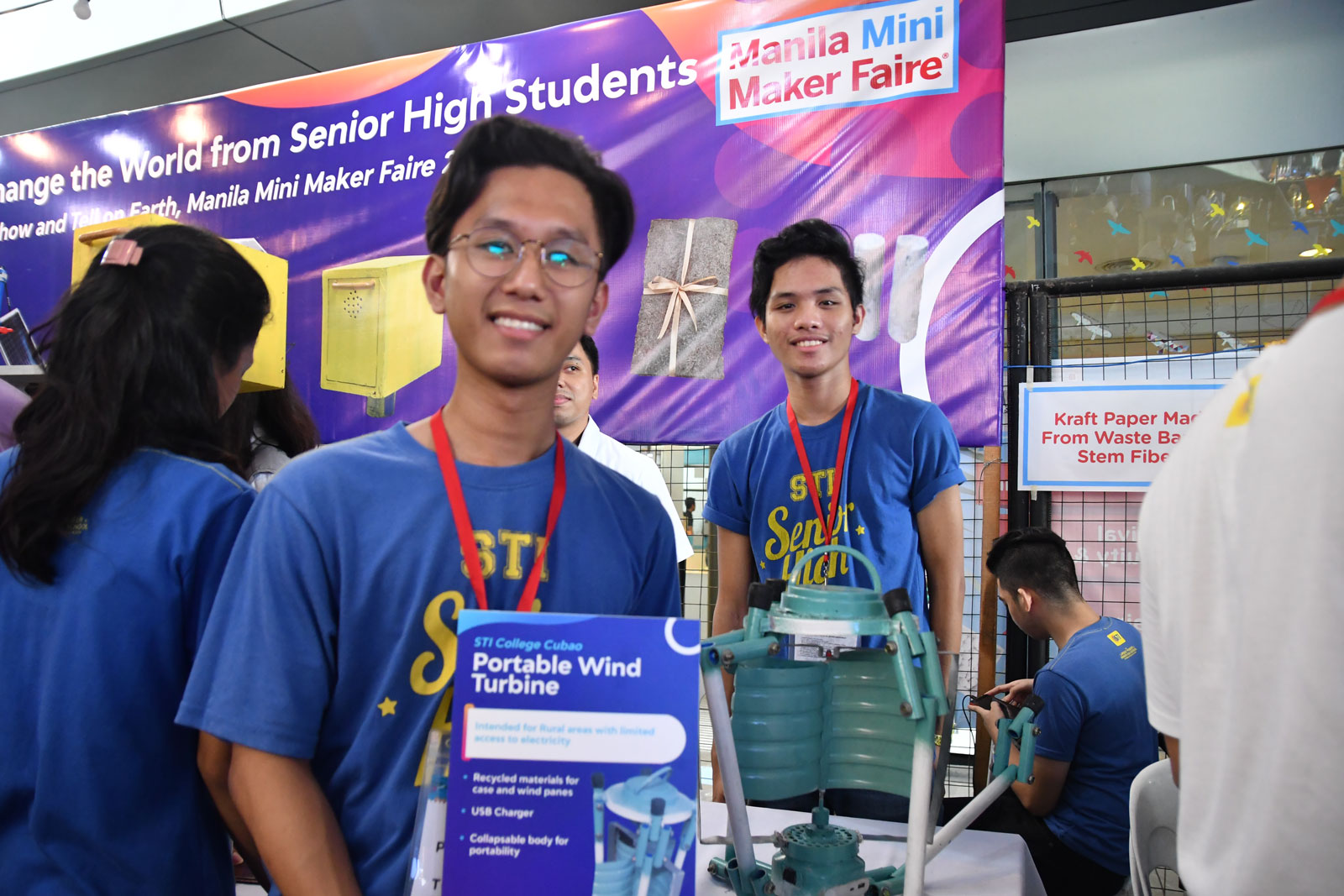 STI College Cubao from Portable Wind Turbine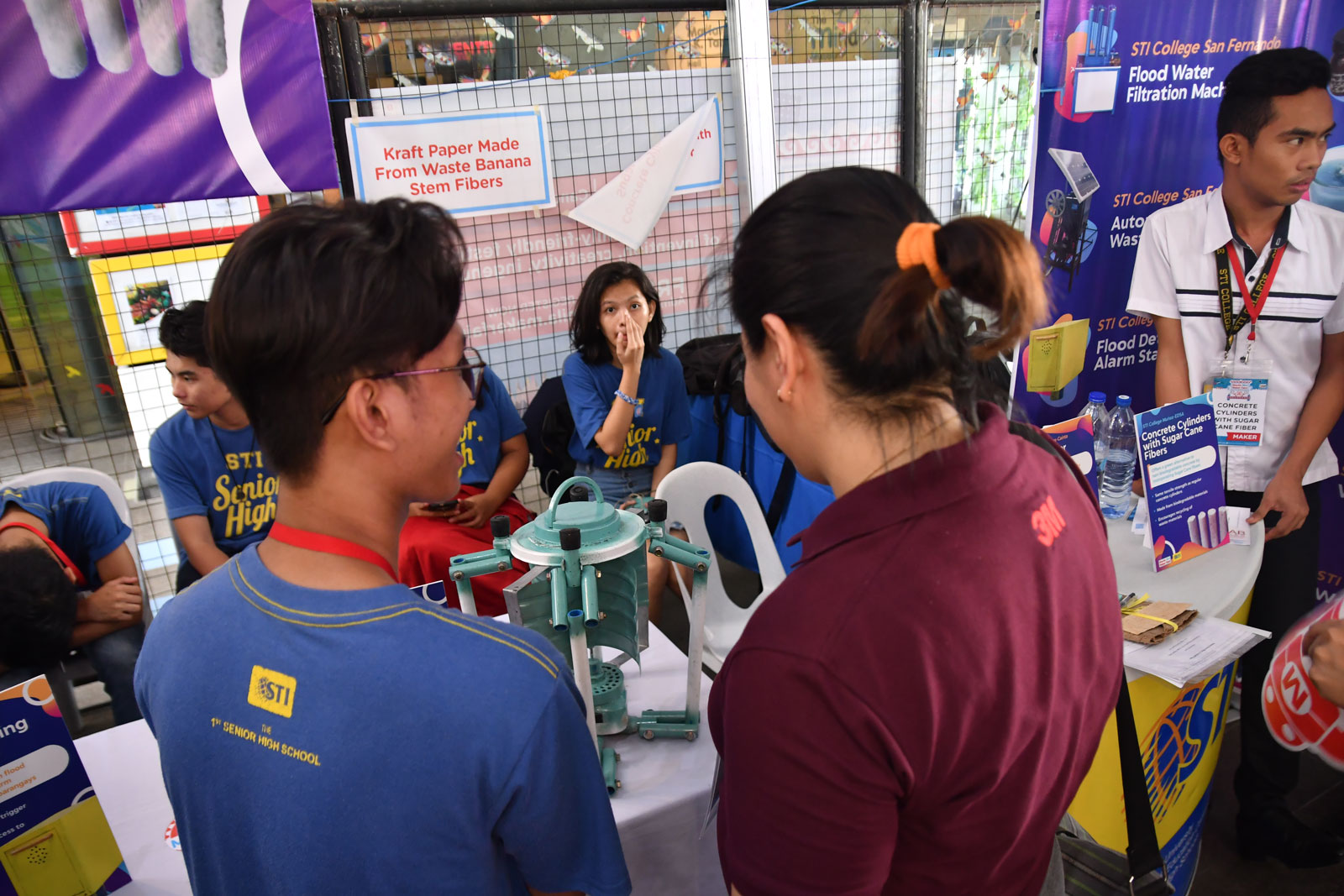 STI College Cubao - Portable Wind Turbine
Team from STI College San Fernando - Automatic Canal Waste Collector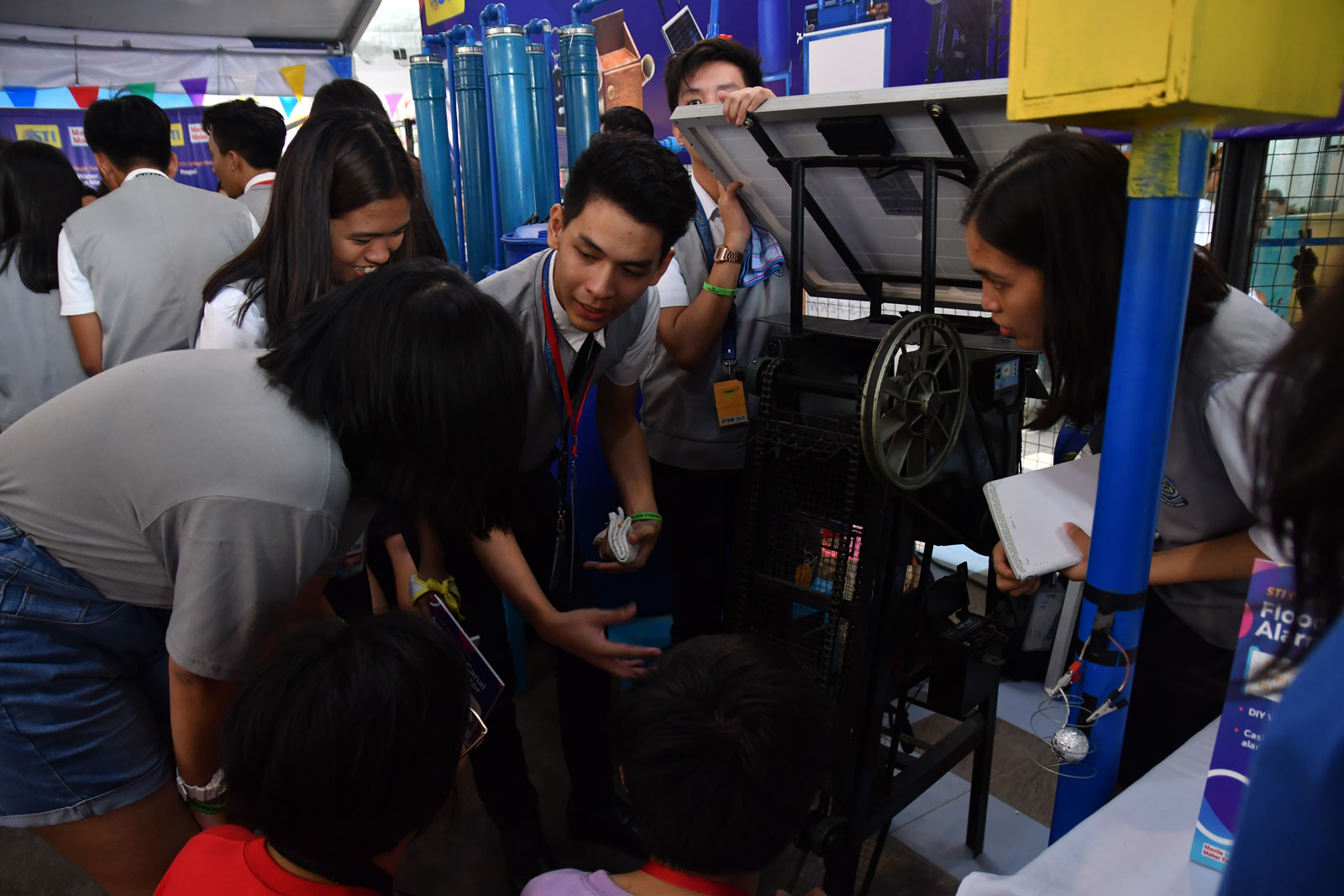 Team from STI College San Fernando - Automatic Canal Waste Collector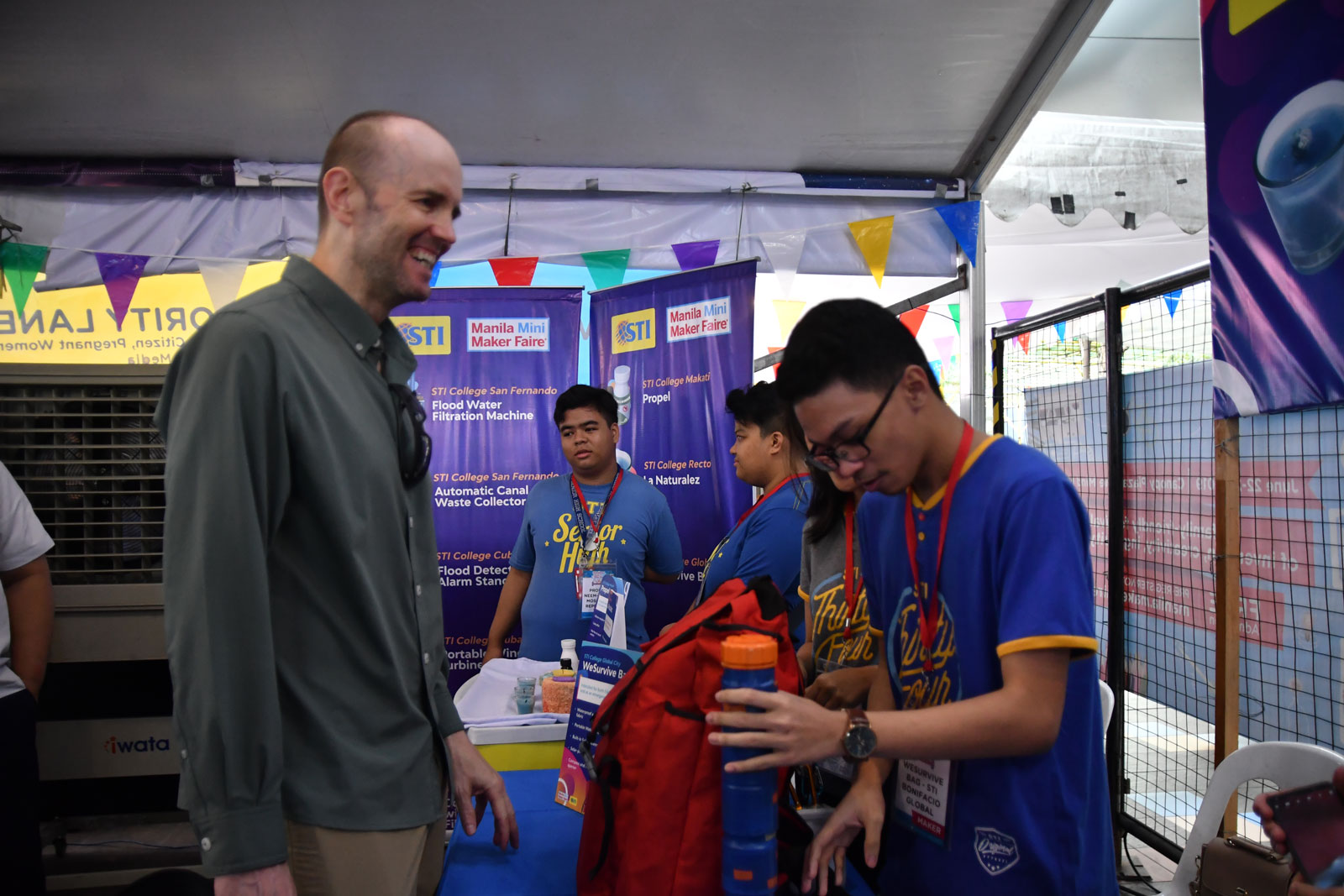 Team from STI College Global City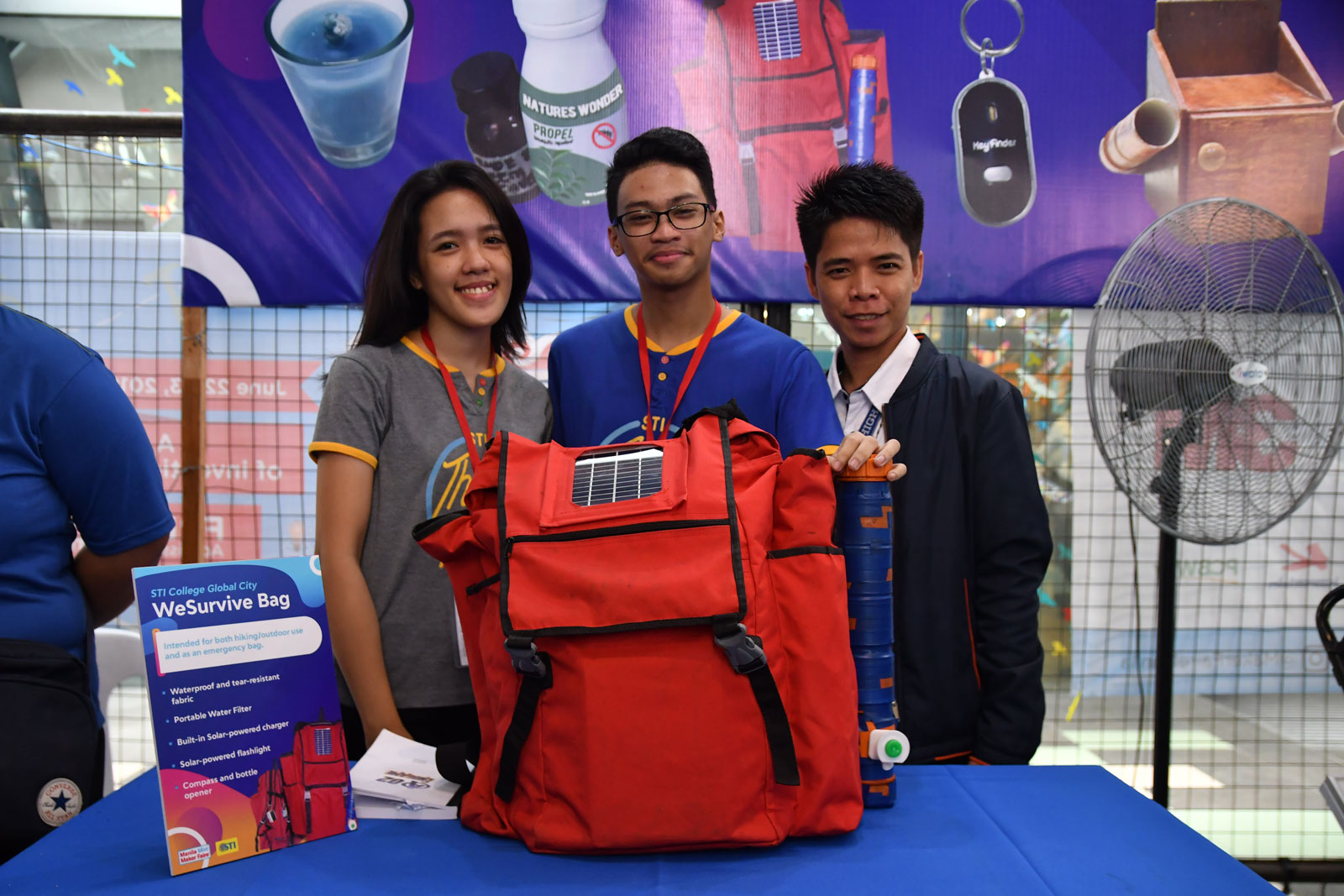 Team from STI College Global City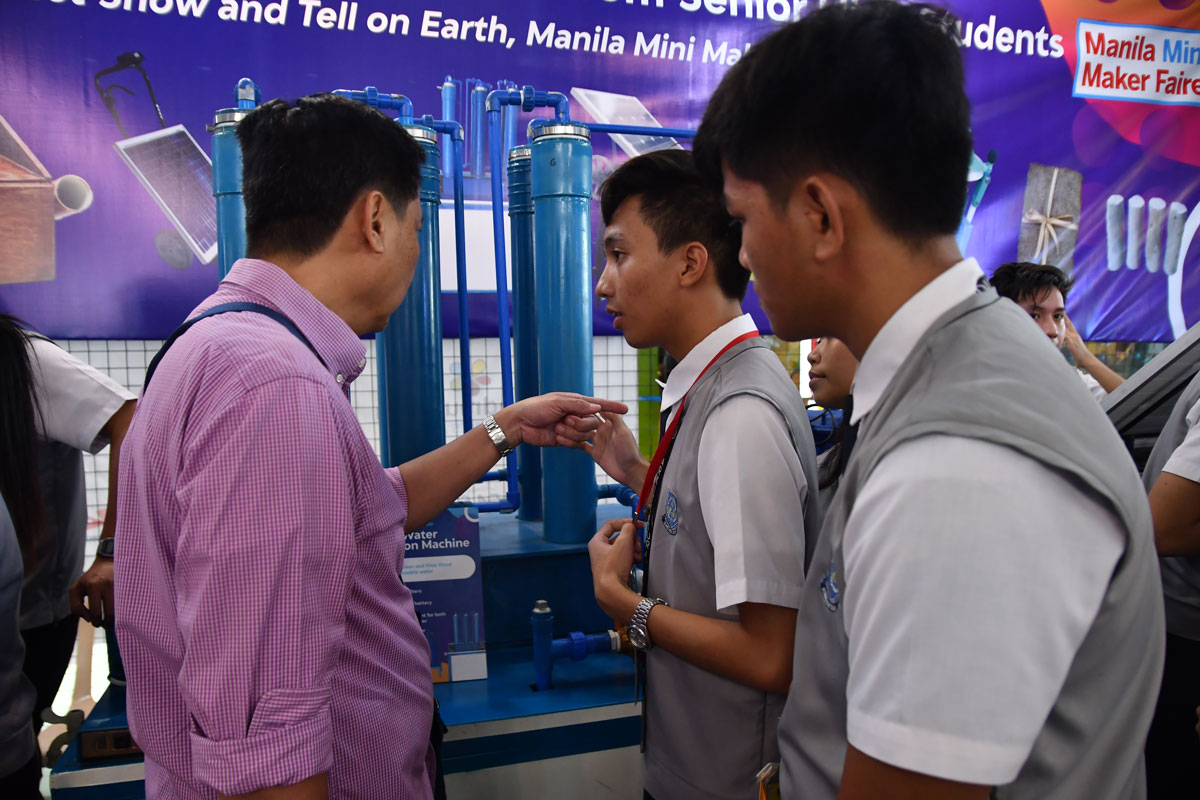 Team from STI College San Fernando - Flood Water Filtration System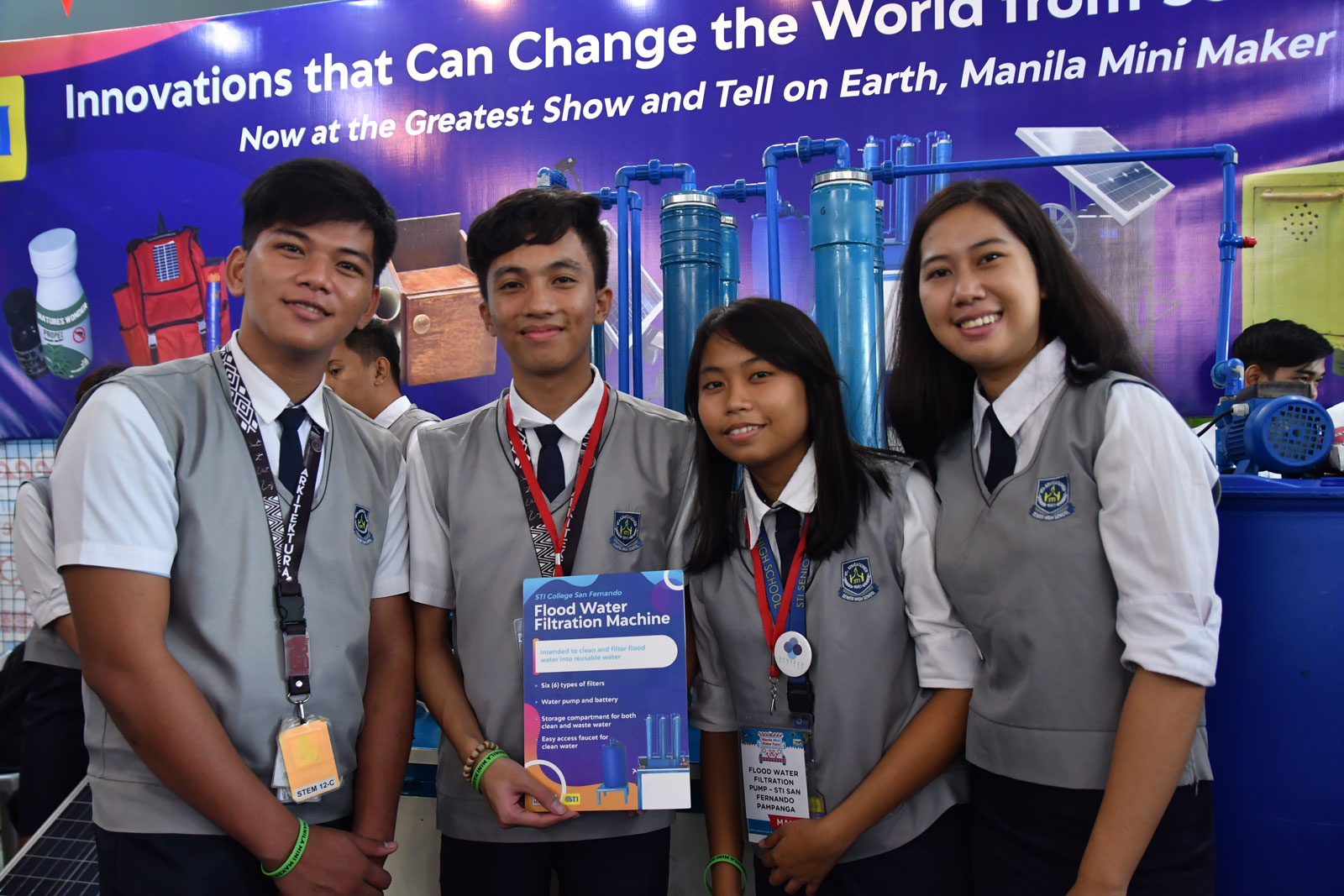 Team from STI College San Fernando - Flood Water Filtration System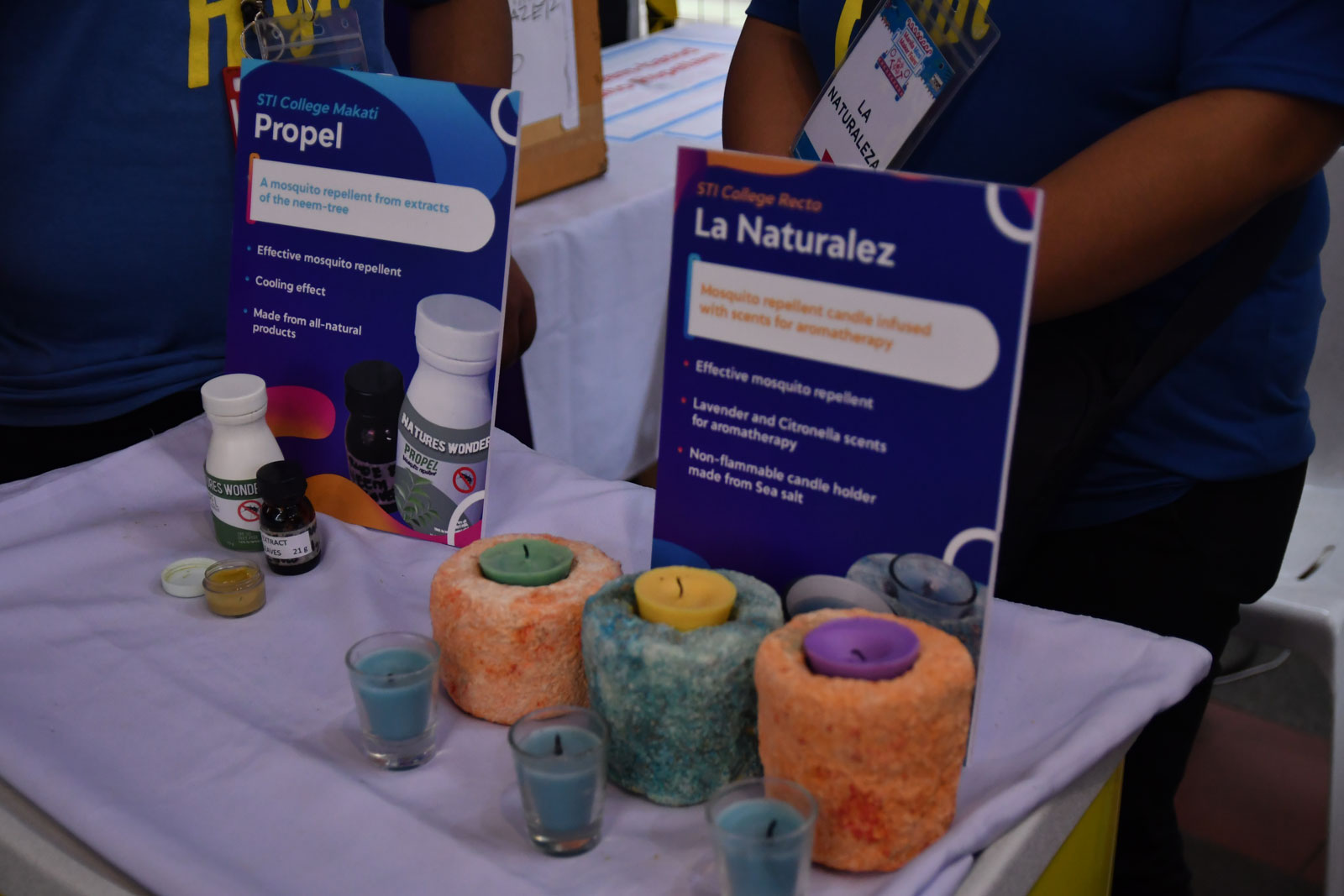 products from Cubao and Pasay-EDSA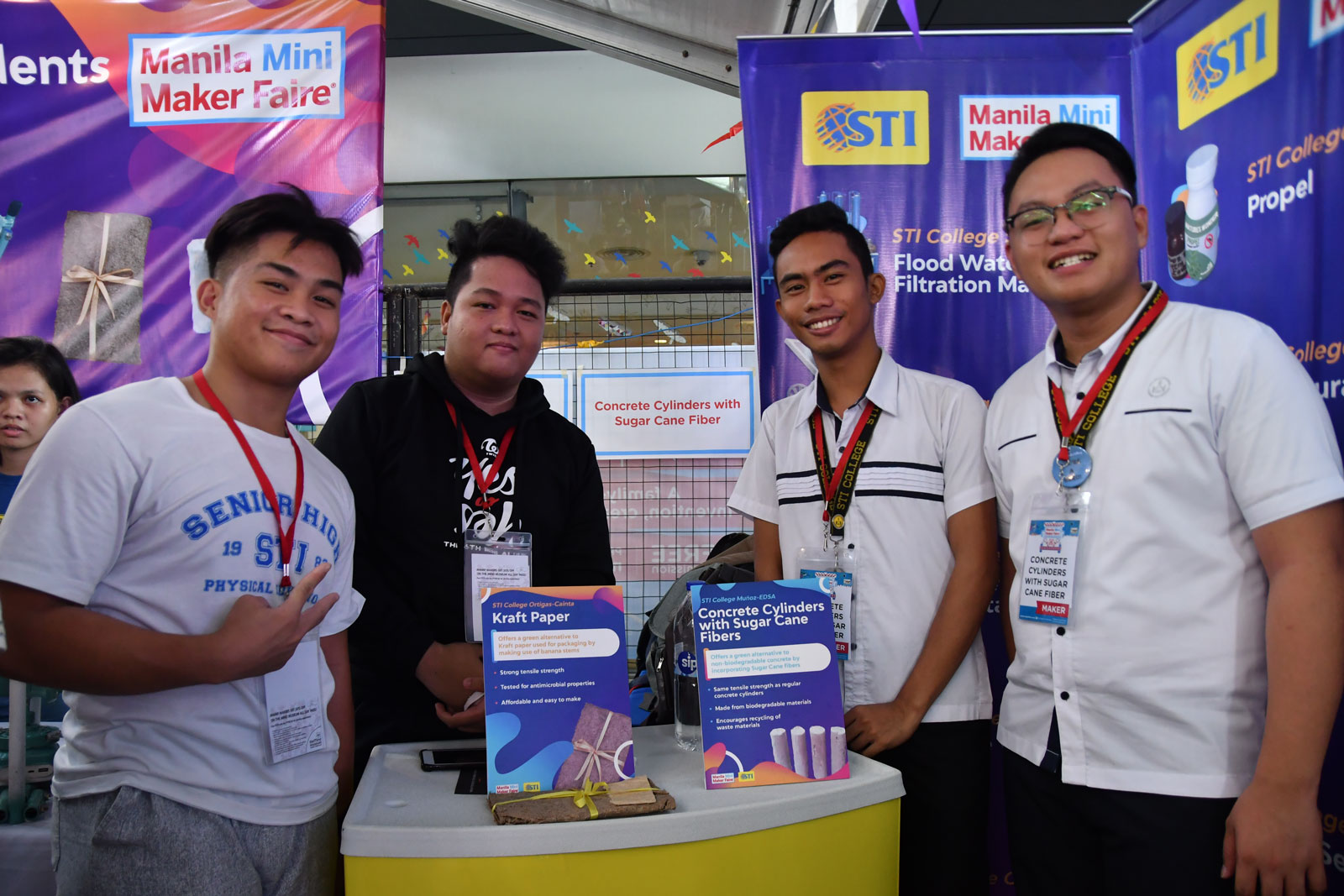 products from Ortigas-Cainta and Munoz-EDSA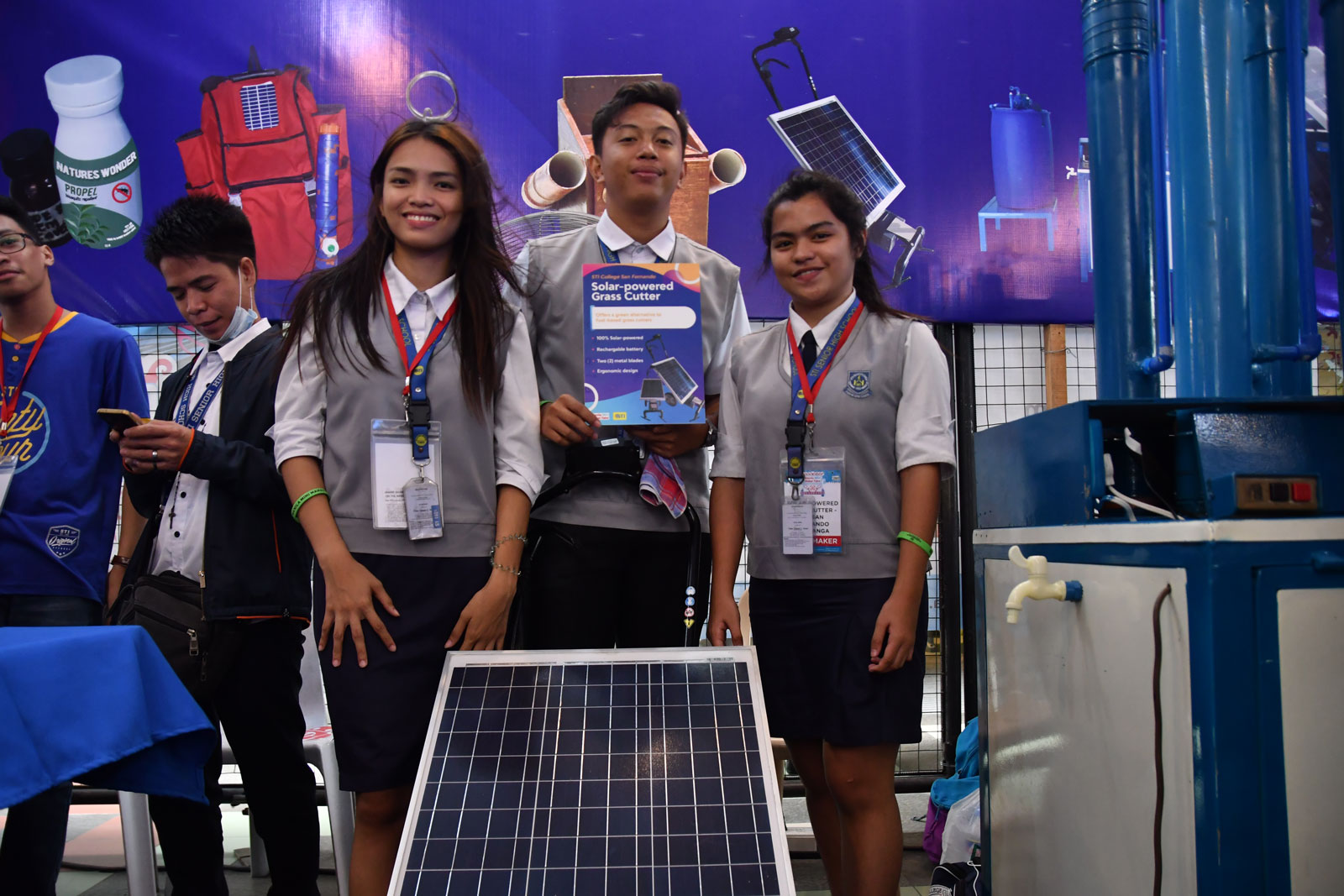 Team from STI College San Fernando - Solar Powered Grass Cutter
Maker Faire is produced around the world with flagship shows in California and New York. It aims to inspire makers of any kind to never stop their creative pursuits.
"Nothing fuels us like the need to create. It is also about you strengthening and busting over and over again the myth that the sciences, the arts

,

and the humanities are isolated islands in our heads and that each of our brains are slanted only at one discipline."


–

Maria Isabel Garcia, Curator of The Mind Museum.
Sharing passions, building connections
Presenters willingly explained the stories behind their products. Each booth was also designed to be interactive which gave the visitors a meaningful experience. With the young makers engaging in these conversations, they develop a wide range of perspectives and learn how to take advantage of networks.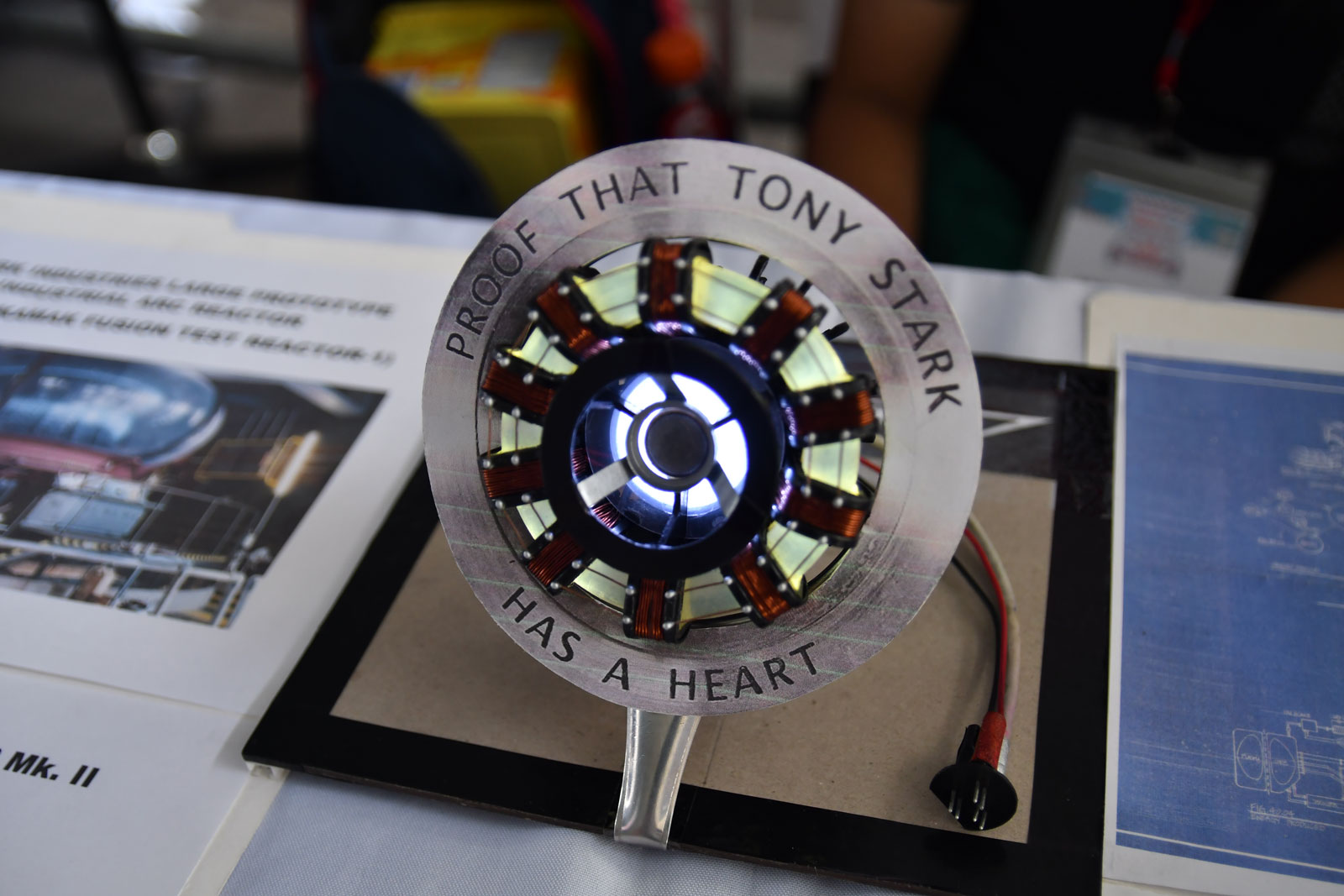 A replica of tony stark's arc reactor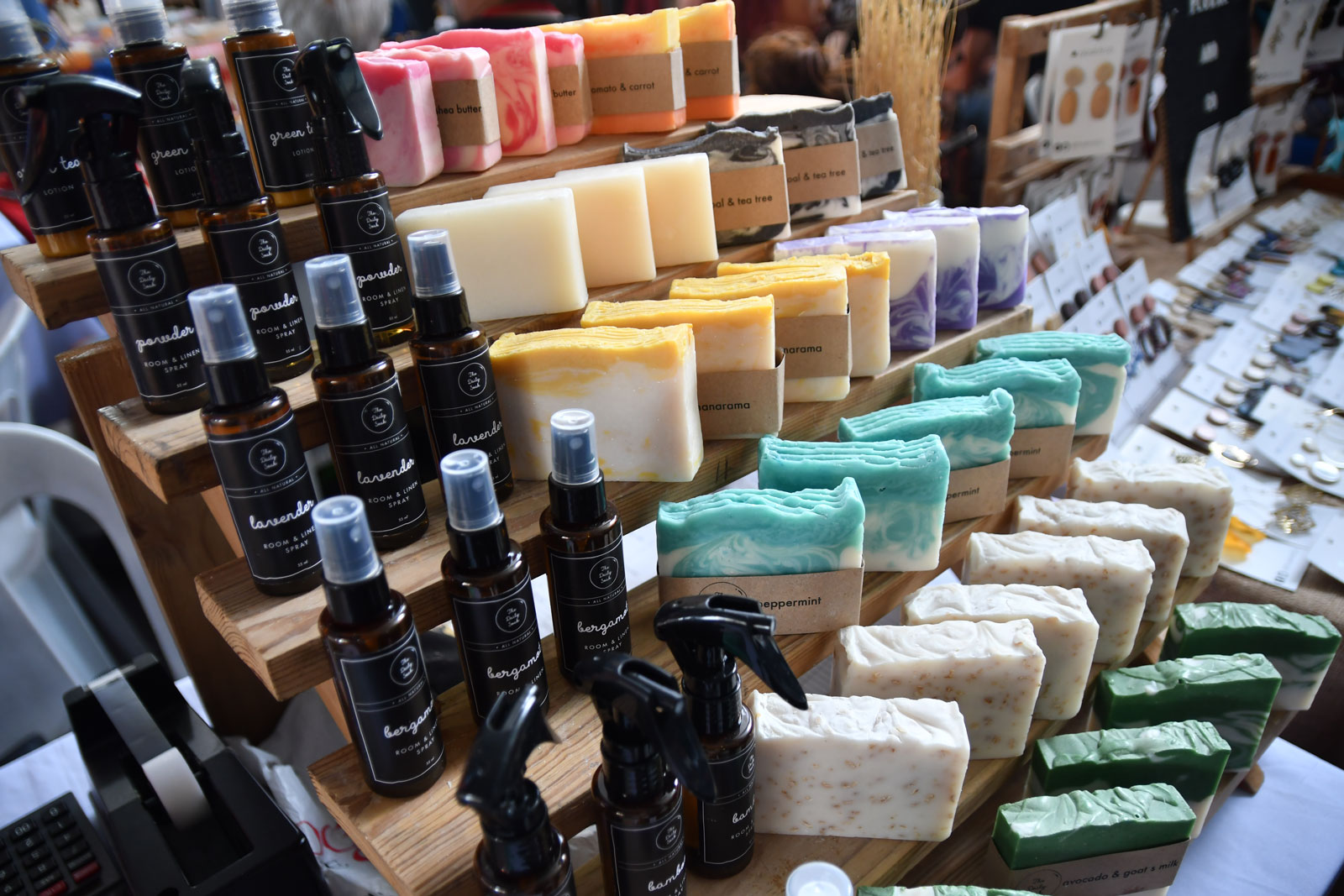 Artisan soaps from all-natural ingredients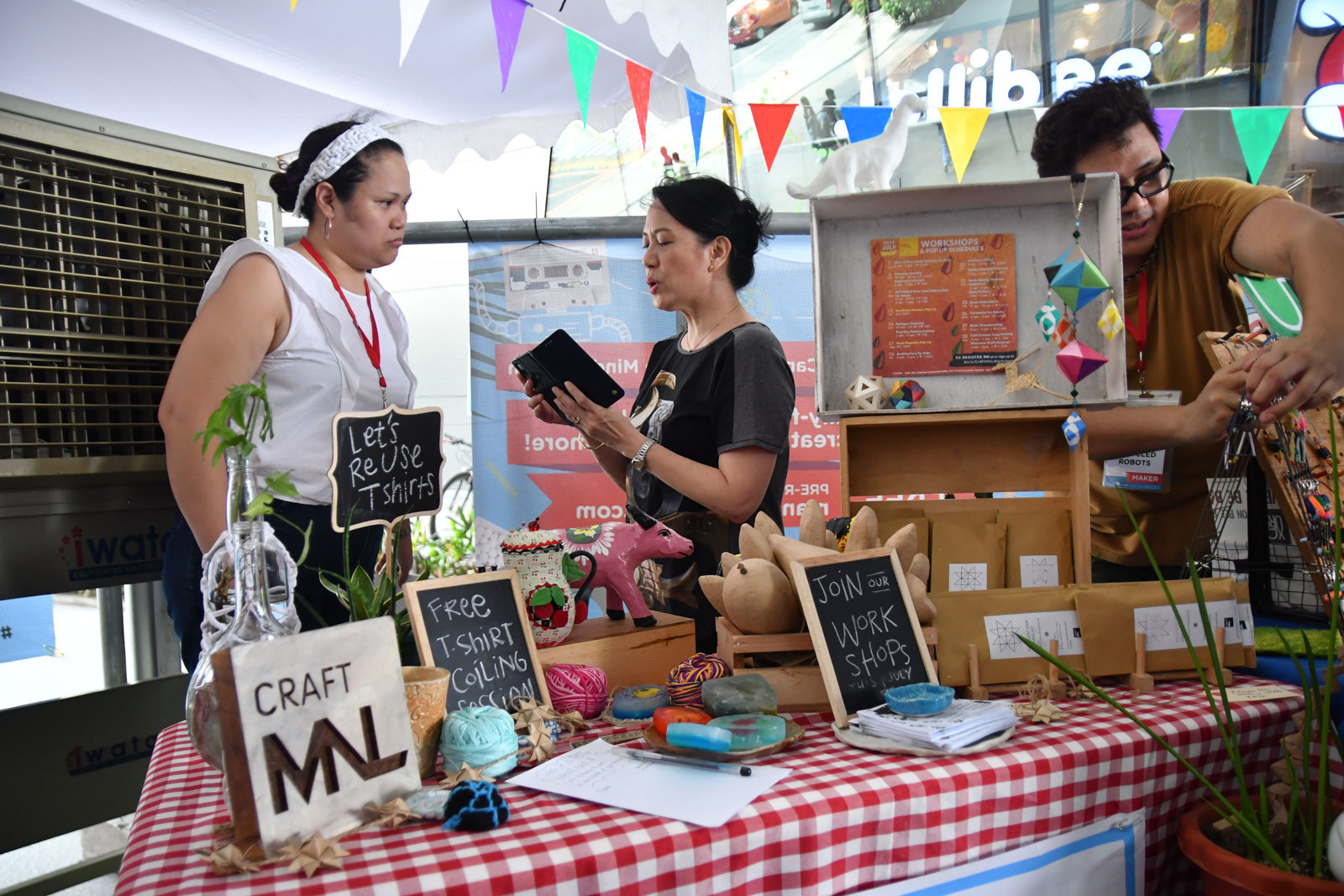 Craft MNL free tshirt coiling session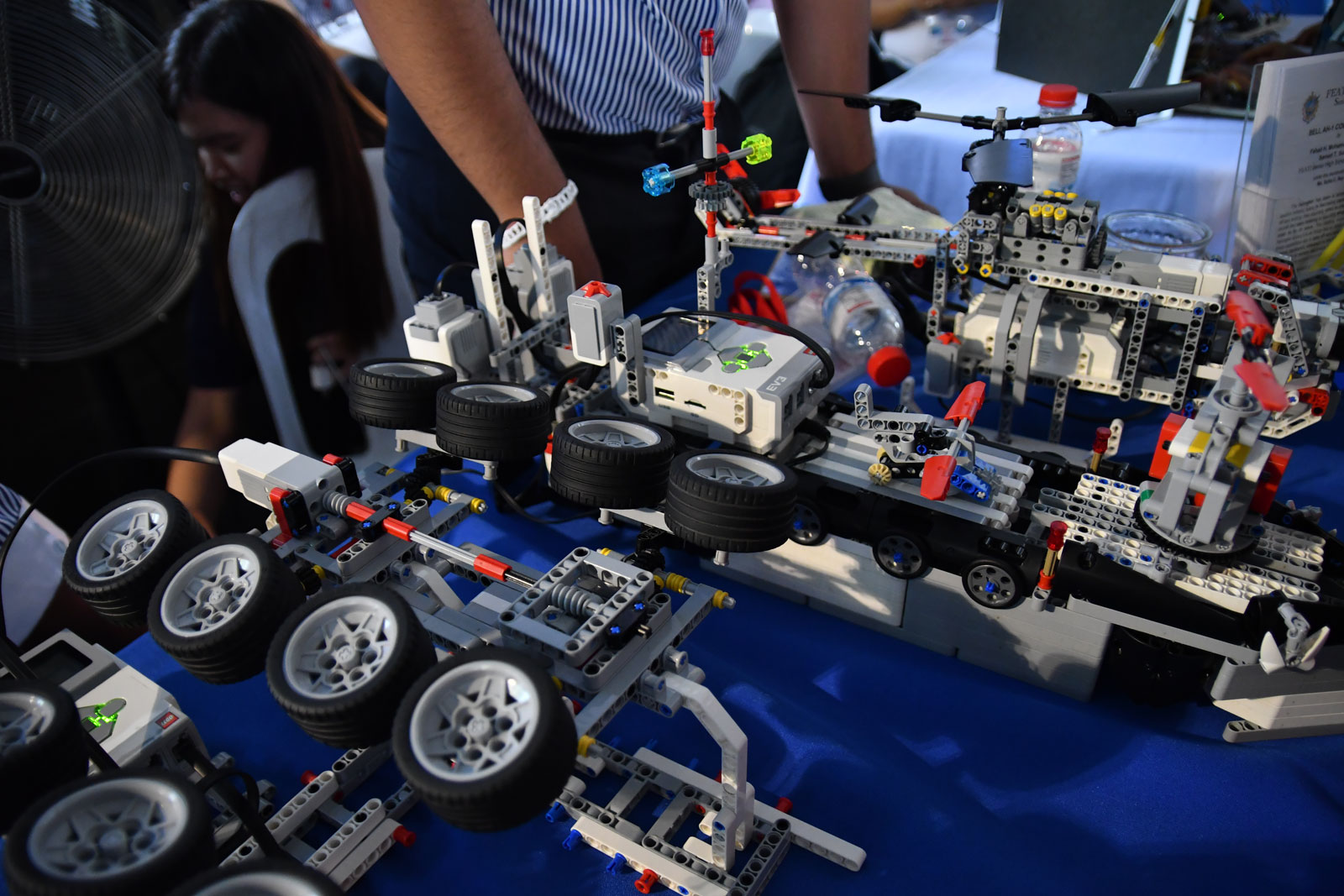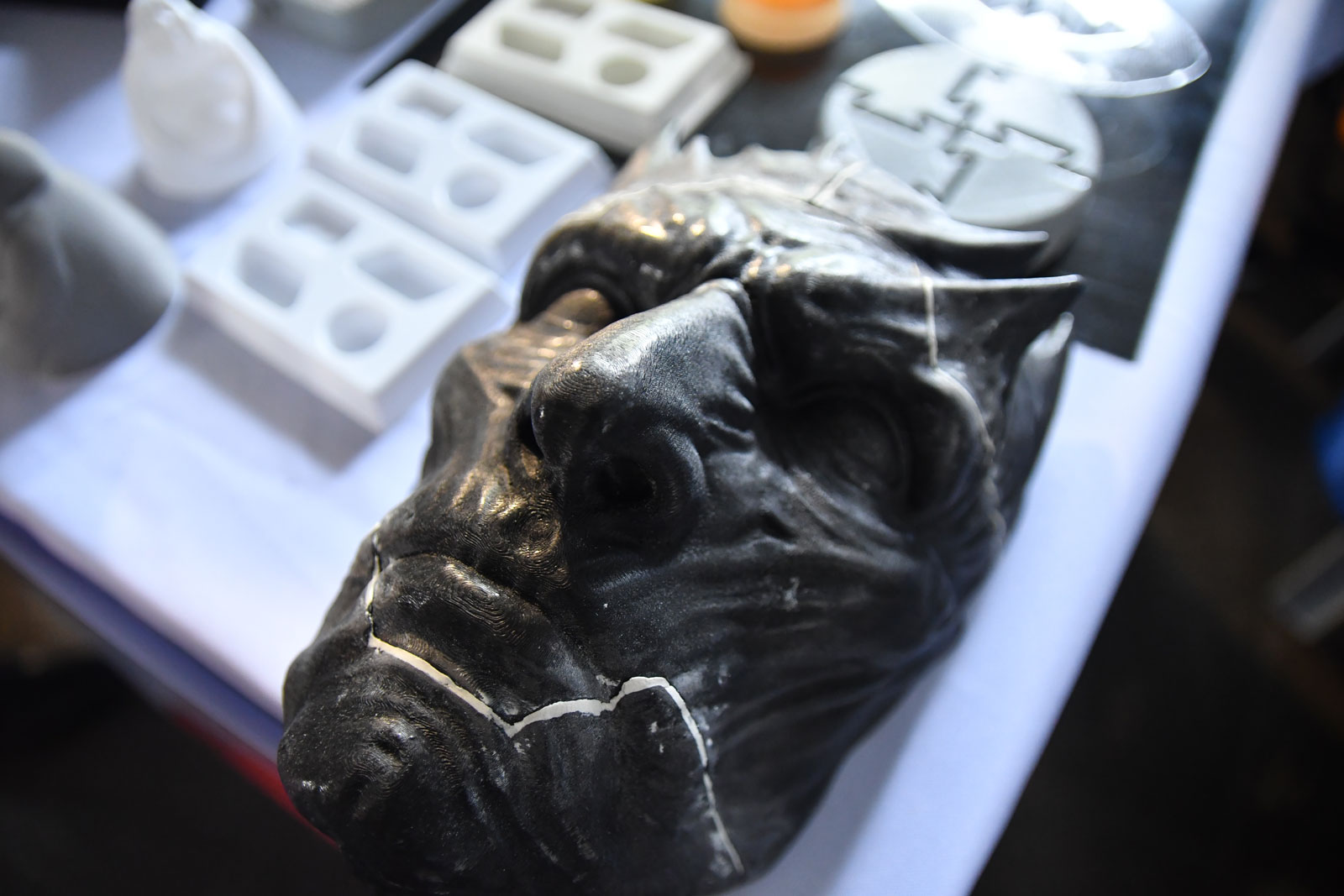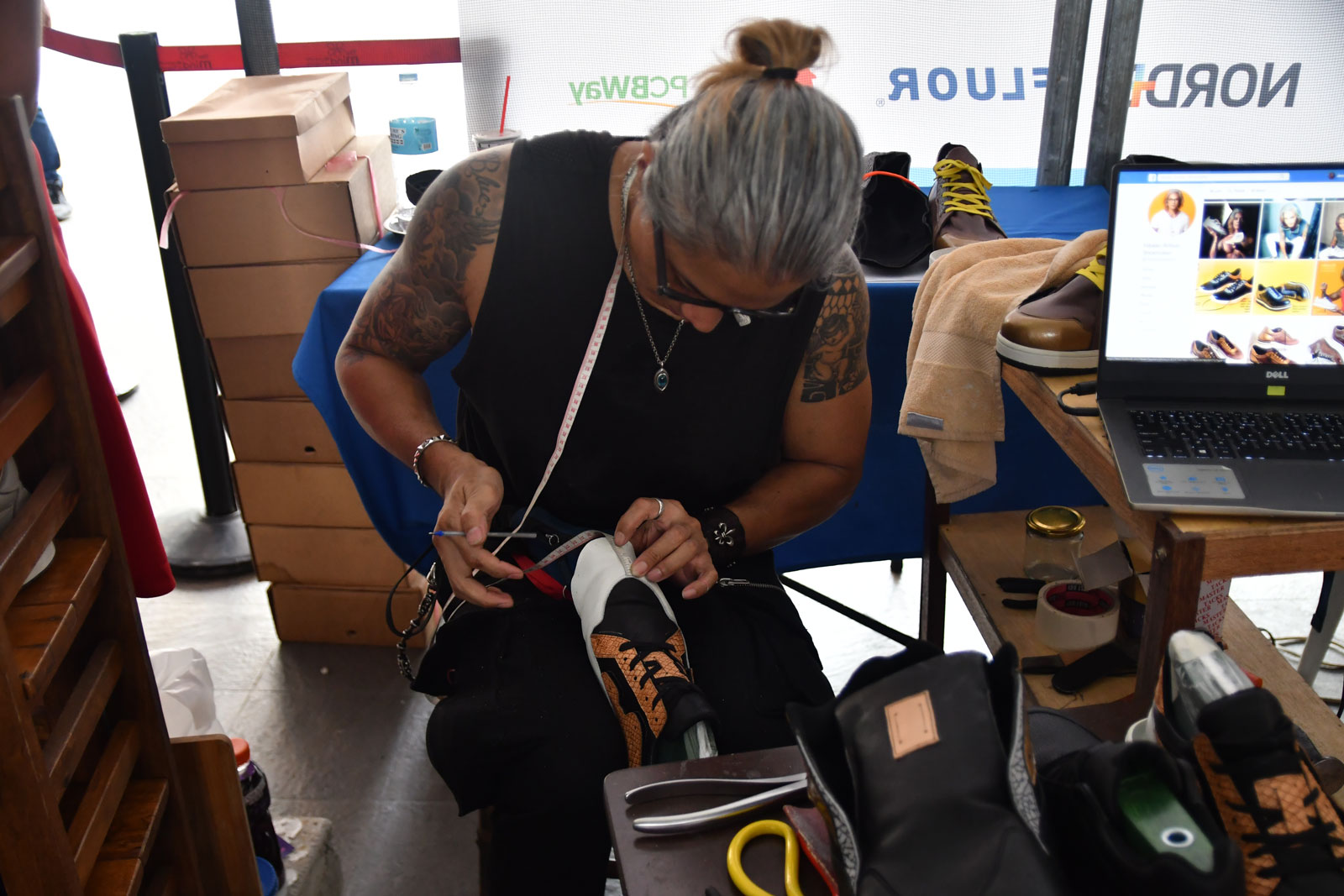 Former international model and fashion designer Derick Hibaler reinvents himself as a shoemaker and showcases actual shoemaking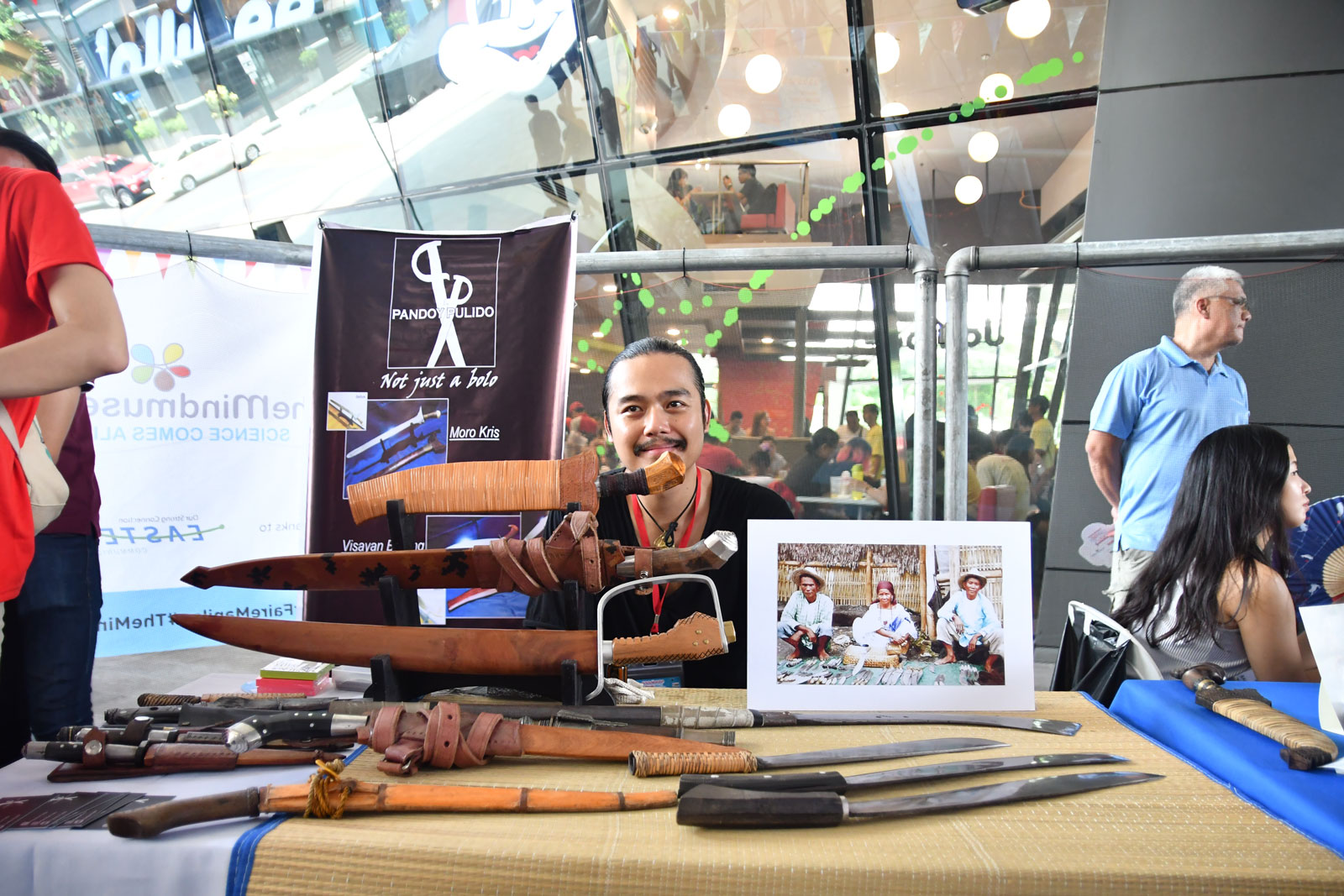 Pandoy Pulido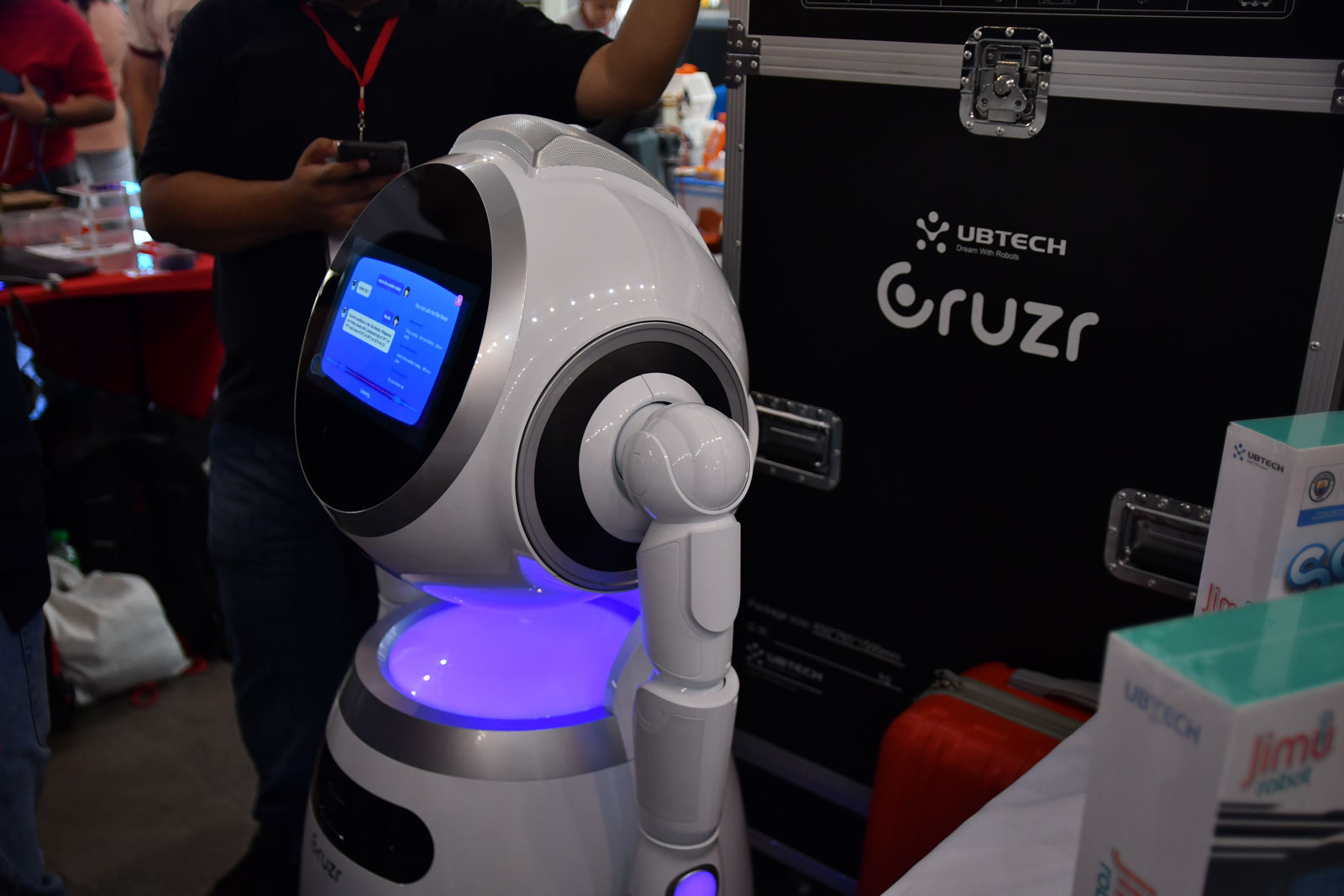 UBTECH cruzr
"What I have learned here is something that I can also share to my classmates and this inspired us to strive more. One visitor even suggested that we should make a spray version of our product for better convenience. This has been a good opportunity for us to learn more," shares JM Aniscol from STI College Pasay-EDSA who presented Propel, a natural mosquito repellant.
Never stop learning and creating
Allowing the students to join activities where they get to exchange knowledge and engage with other people is aligned with STI's thrust for holistic education. From the annual SHS Expo to a world-class fair, STI is driven to hone its students' problem-solving and interpersonal skills by exposing them to learning opportunities outside school.
"It's really nice to see STI come over and showcase their different projects. Coming up with a project for the Maker Faire, there's a lot of mistakes and a lot of hard work involved and that is something crucial for kids to learn. It's also the best place to come over and be proud of what they've done. We would love more students to keep on coming every year," tells Johnny Altomonte, Program Lead of the Manila Mini Maker Faire.