Imagine having a Classroom in your Pocket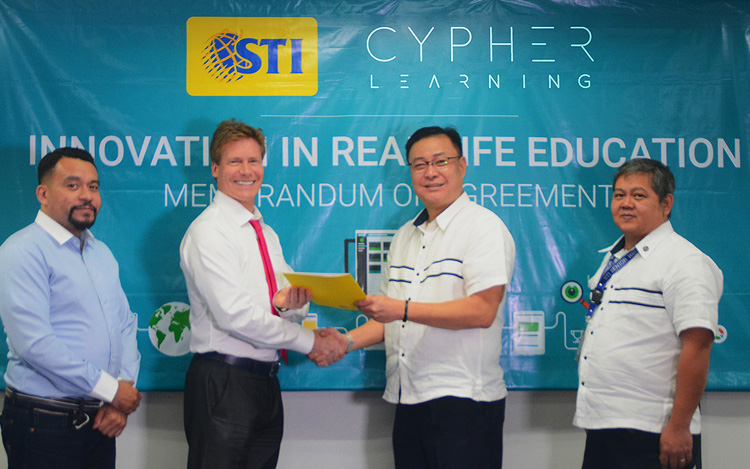 Gone are the days when our parents would tell us to get off on our computers. Not when there is so much more we can do on our gadgets these days — and yes, that includes learning and collaborating.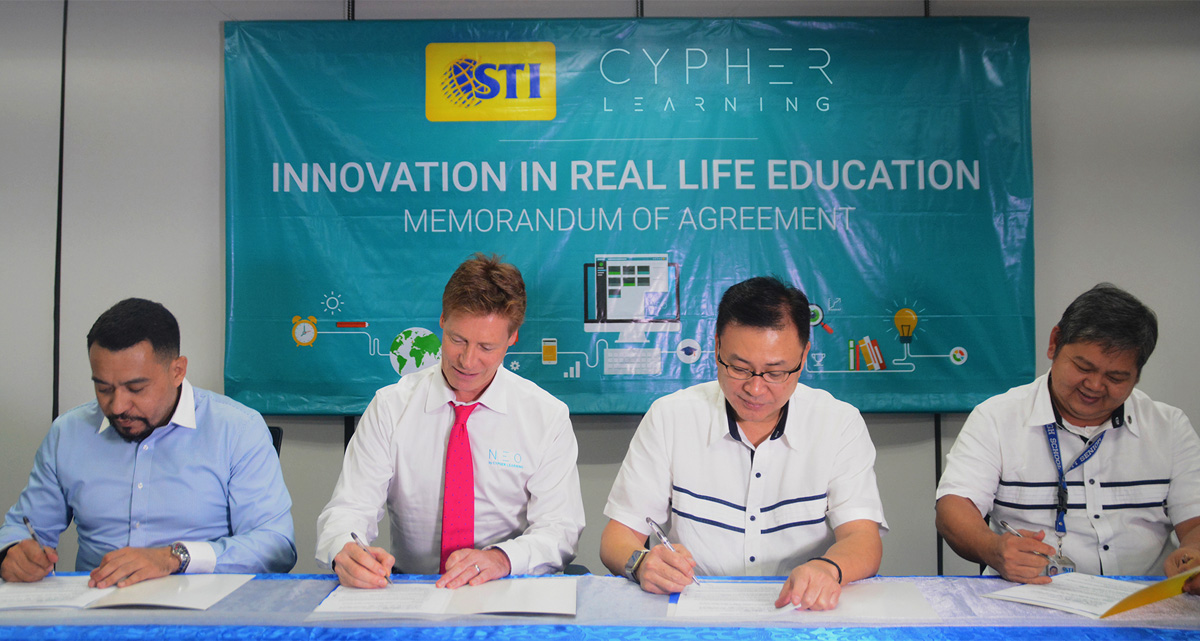 We realized early on that technology would be a vital part of the youth's learning experiences. As we have stated in our Vision statement, we strive to be the leader in innovative and relevant education that nurtures individuals to become responsible members of society.
That's why we have partnered up with Cypher Learning for the NEO Learning Management System (LMS). Aptly named the STI eLearning Management System (eLMS), we have personalized the program to give our students and educators a better fit for their learning needs.
NEO LMS is an award-winning cloud-based tool used by schools and universities across the globe. A distinguished e-learning industry analyst, Craig Weiss, even ranked NEO LMS as the #2 LMS for Higher Education in his "Top 50 LMS 2016 Rankings Report."
"We are really excited for this partnership with STI. NEO LMS is a powerful tool with an intuitive user interface and innovative features that educators and students need in their discussions, making teaching and learning a rich and enjoyable experience from beginning to end."

– Graham Glass, the CEO and Founder of Cypher Learning.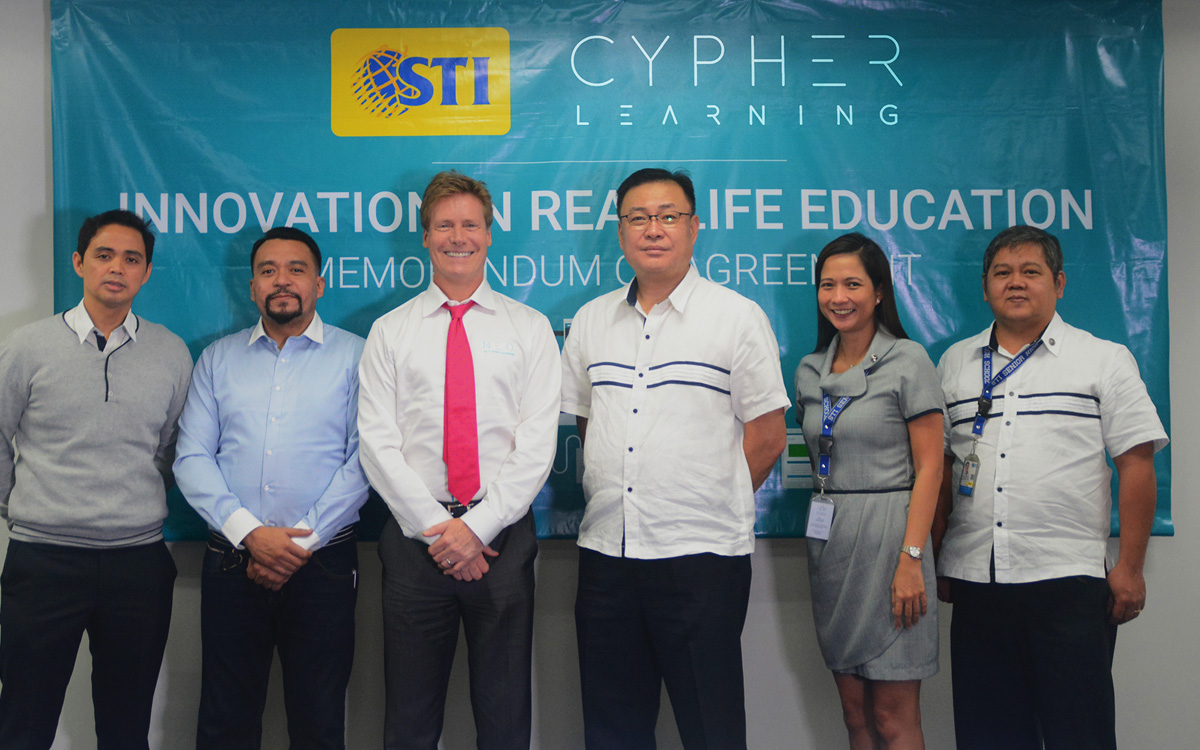 Rolled out in 2015 with more than 100,000 learners in 77 campuses nationwide, the STI eLMS helps our students review and study ahead, track their learning progress, collaborate with their classmates, and connect with their teachers on their smartphone, tablet, and computer.
"Kahit sobrang daming activities, nakakasabay pa rin ako sa mga lessons kasi dito meron kaming eLMS. Malaking tulong talaga ung eLMS sa aming mga estudyante, dahil natututo kami kahit na wala kami sa classroom."

– Darla Lucido, Grade 11 STEM student.
(Translation: "Even if we are busy with other school activities, I can still catch up and focus on our lessons because of the eLMS. It's really useful for us since we can still study and learn even when we're outside the classroom.")
For our faculty members, the STI eLMS provides them with a way to track their students' performances, share their additional readings, and create interactive quizzes and learning activities.
"Having my class' entire module already up on the eLMS helps me a great deal! I always encourage my students to read ahead so that they are ready to contribute and participate in the discussions in class. They won't be bothered by taking down too much notes anymore since it's on the eLMS anyway."

– Jessica Salao, Program Head for AB Communication.
At the end of the day, the STI eLMS is an answer to the modern students' needs in a nation where there are frequent class suspensions and holidays during the school year. Instead of delayed learning, they can catch up and study on the eLMS. However, it is only a support to the traditional face-to-face instruction, as well as blended and online educational environments.

"NEO is a complementary tool that amplifies the learning experience. We firmly believe that nothing can replace the crucial role of teachers in coaching and nurturing the students."

– Peter K. Fernandez, President and COO of STI Education Services Group, Inc.

The STI eLMS is available on your Android or iOS smartphone, tablet and computer so you can study, connect, and collaborate with your schoolmates and teachers wherever you go.