Learning becomes More Fun!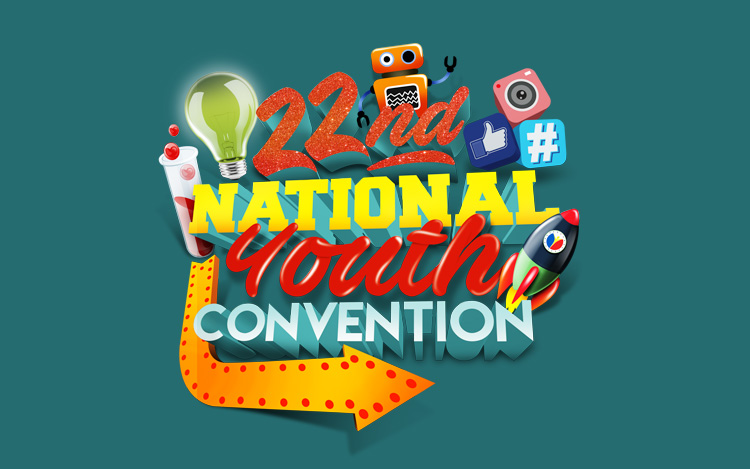 Now on its 22nd year, the STI National Youth Convention (NYC) is back for another round of exciting out-of-classroom lessons for both senior high and college students!
Since its beginnings in 1994, the STI NYC has evolved into an open space where the NYC team goes around the country to reach out and share novel and thought-provoking ideas to our students. This year, our senior high school students will now get to experience both the learning and fun as respected speakers and experts have been invited to share their insights and knowledge on several topics.
Our institution has been consistent with the mission to provide real life education through its E2E (Enrollment to Employment) System which gears up our students to the professional world that awaits them after graduation.
With the changes in our society — whether it's in technology, economy or new trends in education — now more than ever, we believe that students have to be armed with the skills geared towards critical thinking, problem solving, creativity, and communication.
"We hold the STI NYC every year because it is one of our institution's anticipated events that enriches the classroom learning of our students with the real life experience of the workplace. The 21st century workplace has dramatically changed with the employers' demand for higher-order thinking, self-directed learning, and collaboration. Our students in this generation are given the advantage to learn firsthand from industry experts. With the increasing competition in the global market, we are putting all our energies to this event because it will continuously improve both technical skills and personal formation of our students so they will excel in their chosen fields. We will never lose track of this aspiration. As an out-of-classroom learning experience, the NYC is a rare learning opportunity that guarantees the future of our students."
With the theme Soaring High with 21st Century Skills, our event this year focuses on enlightening the students with the importance of being a 21st century learner, the traits and skills they should have, and how they can adapt these to both their school and personal lives in the modern world.
We begin with the Starter Pack where — you guessed it — enlightens students on the basic information they should have in today's world: What is their personal brand or identity and how can they maximize it? But just knowing about yourself won't be enough, one must also know how to continuously improve oneself. That's why in the Expansion Pack, we will talk about how they can further optimize it through lifelong learning. Lastly and possibly most importantly, we encourage our students to be part of the new breed of innovators in their respective fields with Breakout!
The event will kick-off on November 25, 2016 in San Fernando, Pampanga. We'll be bringing with us our group of esteemed speakers who will be joining the NYC in various legs: Motivational speaker Velden Lim, sought-after lay preacher (both in national and international scenes) Arun Gogna, Founder and Managing Director of ConsultAsia Professional Solutions, Inc. and certified facilitator of Stephen Covey's "7 Habits of Highly Effective People" Weena "Tinette" Cortes, Managing Director of Society of Young Filipino Speakers John Bernard "Bernz" Caasi, an international speaker and also a Sales Director of SM Development Corporation (SMDC) Dennis Evangelista, and STI faculty member Ferdinand "Ricky" Bunag, among others.
From November to March next year, our group will also be making stopovers in several key cities nationwide so watch out for our NYC team — your area may be next!
22nd STI NYC Schedule
| | |
| --- | --- |
| DATE | VENUE |
| November 25, 2016 | Laus Group Event Centre | San Fernando, Pampanga |
| November 29, 2016 | Hotel St. Ellis | Legazpi |
| January 4, 2017 | Baguio Country Club | Baguio |
| January 6, 2017 | CAP Cebu | Cebu |
| January 10, 2017 | Sampaguita Gardens | Kalibo |
| January 12, 2017 | SMX Bacolod | Bacolod |
| February 7-10, 2017 | The Monochrome | Sta. Rosa, Laguna |
| February 8-10, 2017 | Aliw Theater | Pasay City |
| February 14-17, 2017 | Skydome at SM North EDSA | Quezon City |
| March 7, 2017 | SM City CDO | Cagayan de Oro |
| March 9, 2017 | CAP Development and Convention Center | Davao |
| March 10, 2017 | Greenleaf Hotel | General Santos |