Here We Are, STI!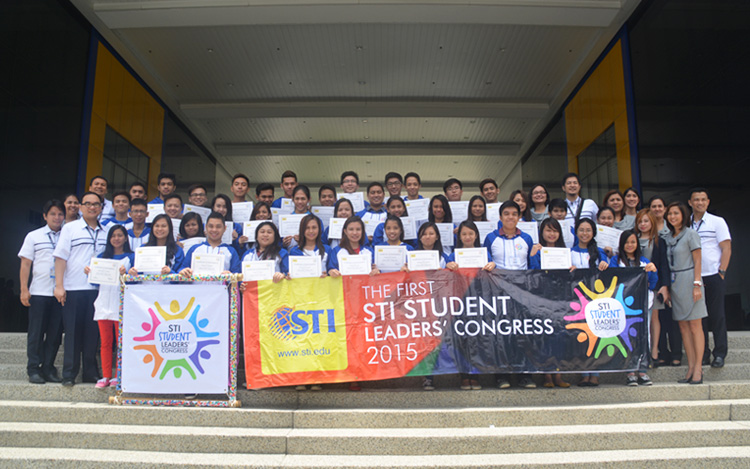 STI Education Services Group, Inc. (STI ESG) marked another first in its history as it held the first STI Student Leaders' Congress (STI SLC) on May 20-22, 2015 at the STI Academic Center Ortigas-Cainta. The STI SLCis an annual leadership summit for student leaders from the STI network of schools.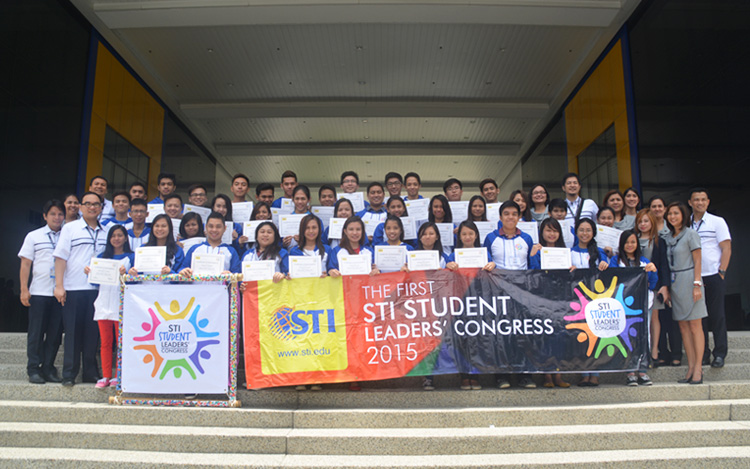 Through the STI SLC, STI hones the innate leadership qualities among its students. Delegates were selected based on their scholastic and character records, and their performance as leaders and active members of the community. During the SLC, student participants learned how to become better leaders through various character-building activities that focused on developing their traits as competent and compassionate STIers.
"STI exists to develop well-rounded students who have the skills, knowledge, and attitude to be positive contributors to society. This is why we launched the STI SLC. Our vision for this congress is to ensure that our students will not only learn theories and ideologies, but also strengthen their characters while they are within our portals. For the initial run, we were able to tap 40 student leaders from STI campuses spread across the country. We strongly believe that in the three days that these students were with us, we were able to inspire and motivate them to become better leaders. More importantly, we married this idealism with an intensive life skills training to better equip them in making a difference when they get back to their respective schools, homes, and even in their communities," shares STI AVP for Academic Services, Aisa Q. Hipolito.
Following the three-day congress, the students are expected to pay it forward by becoming role models to their fellow STIers, and inspire them to possess the qualities of a leader and to exemplify good leadership skills. They listened to talks conducted by leaders within the STI Community and participated in team-building exercises through rotational games and activities. In order to expose the students to the realities of the community, they were also given the opportunity to visit the Maningning Creek in Barangay Sta. Ana in Taytay, Rizal to take part in the its rehabilitation.
Throughout the event, the students proudly roared their chant with "Here we are STI!" as a demonstration to reinforce their identity as STIers. The statement was also intended to embolden the students to take action for a better change in their generation and the next.
One of the SLC delegates, Queeny Caballero of STI College – Cotabato, shared "We're very blessed and privileged. Thank you so much, STI. Every little thing was worth it. We do hope to be back someday. God bless, STIers!" While Ezra James Gutierrez of STI College – Kalibo posted in the STI Facebook Fan Page about her experience, "Inspired and proud! Definitely, this is a challenge for us to inspire and influence our colleagues to be a leader with purpose even in just a little way. Salamat po, STI, para sa hindi malilimutang karanasan at sa mga leksyon na aming natutunan." ("Inspired and proud! Definitely, this is a challenge for us to inspire and influence our colleagues to be a leader with purpose even in just a little way. Thank you, STI, for the unforgettable experience and the lessons we have learned.")
Aside from providing academic and real life training, STI also empowers its students by shaping them to become better individuals. It is one of the steps that the institution takes to nurture the holistic growth of its students before they set out for the real world.