Citi reaches out to graduating students with Moneyversity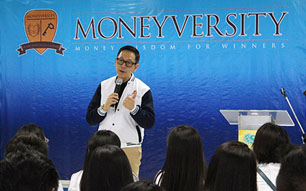 Citi Philippines recently launched its latest financial education program, this time targeting graduating students to educate them on good money habits, and encourage them to take charge of their financial future.
Dubbed 'Moneyversity', the program's pilot was rolled out in STI campuses, with two successful sessions held at STI College – Ortigas-Cainta and STI College – Global City. Moneyversity features the award-winning inspirational speaker and lecturer Francis Kong.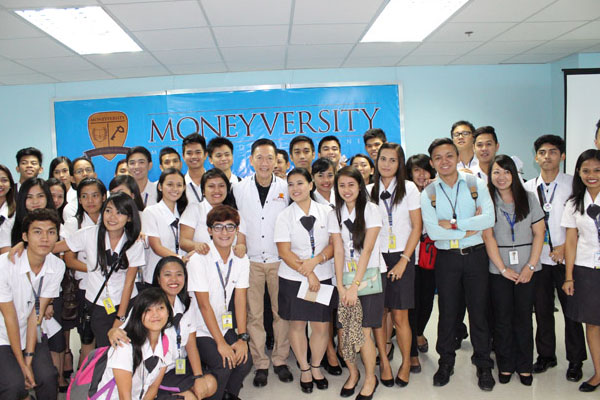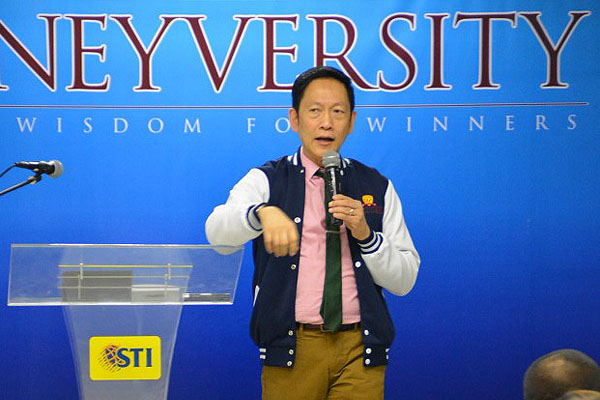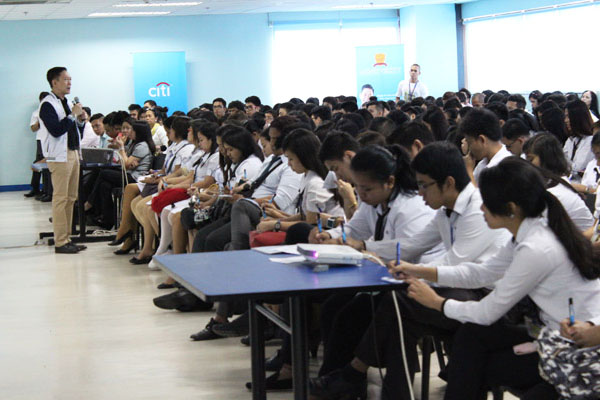 A memorandum of agreement was signed to showcase the commitment of Citi and STI as well as Kong in September, and Moneyversity is planned to complete the tour of STI Colleges in Metro Manila by first quarter of 2014.
According to Bea Tan, Citi Philippines' Managing Director and Consumer Business Manager, Moneyversity is only the first step in life-long learning about money for the students. "Our intention is to help them prepare for real life, not with academic skills, but with money skills that are just as critical to their success. Everyday around the world, Citi serves as advisors to hundreds of millions of institutional and individual clients, and we wanted to open up the expertise we have built in this space to the students. We hope to whet their appetite for more, and get them started on the path to actively planning their financial future."
Highlighting the value of the learnings students will gain from Moneyversity, STI's CEO & President Monico V. Jacob says, "Education is not confined inside the classrooms. It does not end when a student graduates. There are more things in the real world that they should be prepared for. Money is a crucial part of the life they will have, so if they can make their savings grow, it will enable them to go further. Also, if they need something for their future, their resources are easily available. As part of their growth during their academic years, we will actively ensure for them to become ready, not just intellectually, but practically as well. We want them to become wiser in setting their priorities right. With the help of Citibank, we can teach them how to be mindful of their resources even as early as now through Moneyversity.
In his talk, Kong focuses on three principles that will help students win in life: be a life-long learner, that attitude is more important than skills, and lastly, to be in control. In between these principles are some tips on how to properly spend and save money.
At STI College – Ortigas-Cainta, Kong suggested the mastery of the 10-second rule, which is simply a reminder to stop and think before spending on a particular item, hence avoiding the 'disposable income' mentality so that excess money can be put away instead to build a savings account.
Kong struck a chord at STI College – Global City when he discussed the difference between 'needs' versus 'wants', mentioning the annual release of expensive flagship phones. He advised students to upgrade gadgets only when needed, not just to keep up with the trend. Aiming to improve the budgeting skills of every student, he further encouraged them to track all purchases by listing them down or downloading budget trackers. Keeping an eye towards the future, Kong also motivated the youth to start an emergency fund and even convert free time into cash through part-time or project-based jobs.