Giant Santa Spotted! Christmas is Hanging Around the Corner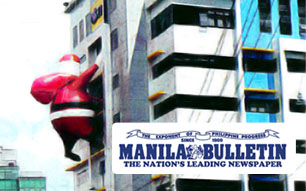 If you pass along EDSA, you can't help but notice a gigantic Santa Claus that is hanging on a building in P. Tuazon Boulevard in Quezon City, and this happened to be a Christmas ornament of one of the newest STI Academic Centers in the country, STI College - Cubao.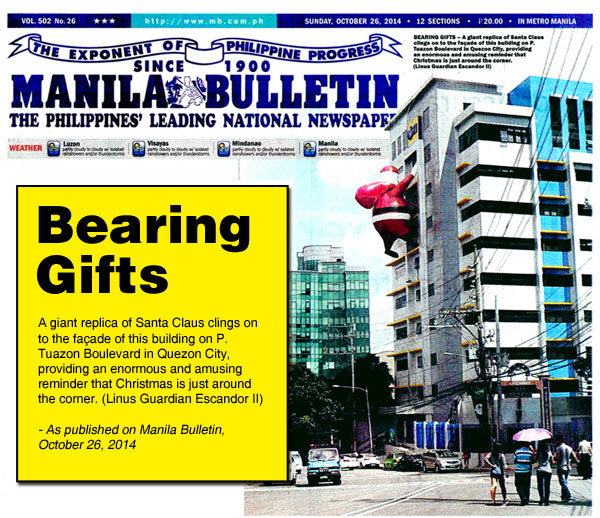 The eye-catching Santa Claus has already amused people from all walks of life, and seized the attention of one of the nation's leading newspapers, Manila Bulletin.
Published on October 26, 2014, the giant Santa of STI College – Cubao made it in the front page through a photo feature of photojournalist Linus Guardian Escandor II, and with a caption that read: BEARING GIFTS – A giant replica of Santa Claus clings on to the façade of this building on P. Tuazon Boulevard in Quezon City, providing an enormous and amusing reminder that Christmas is just around the corner.
With the overwhelming positive response STI College –Cubao is receiving for the simple gesture, the institution is more than happy to bring out the spirit of Christmas in all Filipinos who are known to celebrate the longest Christmas in the world. And like the Santa Claus that we all love who gives presents to the naughty and the nice alike every Christmas, he awakens the generous and selfless nature in every Filipino in this season of giving.