STI Philippines signs MoU with Global IT Industry Leader Tata Consultancy Services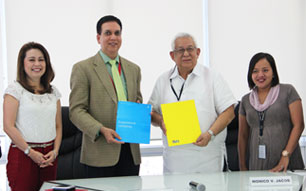 Aiming to deliver specialization through application-oriented courses to STI students, STI Education Services Group, Inc. (STI) has signed a Memorandum of Understanding (MoU) with Tata Consultancy Services (TCS), a leading global IT services, consulting and business solutions organization. The objective of the MoU is to provide training to STI's students through the courses designed and developed by TCS, which are tailored to integrate knowledge straight from the industry to the curriculum of the college's business-related programs, thereby making them industry ready.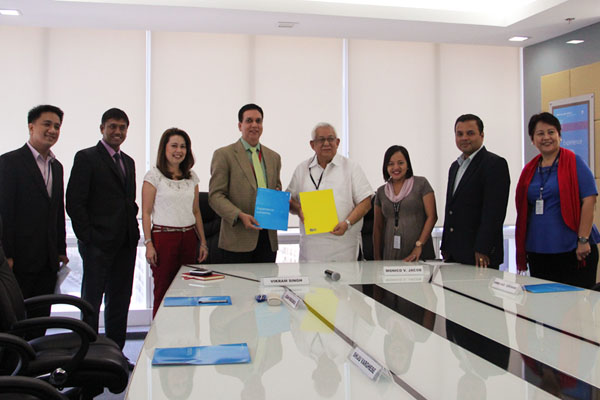 STI's Alumni Relations, Placement and Linkages Manager Ms. Bambi Asis-Geronimo was present at the event, while STI's President Monico V. Jacob was be joined by TCS Philippines Country Manager, Vikram Singh, in signing the MoU between the two parties. TCS's courses will support STI's introduction of Business Process Services and Management as a specialization area in its curriculum, as part of this initiative, TCS will conduct a Train the Trainer Program ("TTT Program") to teach these courses to select STI faculty members. Upon the successful completion of the program, participating faculty members will be deemed TCS-certified to teach the course, and students taking the course will receive a certification as well.


The MoU marks the launch of TCS' Academic Interface Program (AIP) in the Philippines. TCS AIP is a holistic initiative to enhance the quality of the emerging workforce across the globe by supporting students, faculty and institutes. The program has benefited 626 academic institutes across India and over 300 institutes outside India during FY2014. 300 faculty development programs benefiting over 9,500 faculty and around 950 workshops were delivered to over 150,000 students globally. Over 1,300 students benefited from TCS internships and awards during the same period.
"This agreement is a part of our Global Academic Interface Programme (AIP) where TCS works with academic institutes in various dimensions. Through this initiative, TCS strives to strengthen its commitment with the Philippines market by investing time and effort in developing resources locally", said Capt. Girish, HR Director, TCS Asia Pacific.
"STI offers a unique value proposition by participating with top global companies in aligning their courseware to international industry requirements. Aside from local industry partners, STI has extended its reach in the global community when it comes to quality education," said STI's Vice President for Academics Dr. Lloyd Bautista in a statement.
The agreement will strengthen the industry-academic linkages in courseware development and faculty training of STI which will in turn benefit the academic growth of STI students. These students, who will gain from TCS's courses, will also serve as the organisation's human capital investment for the future as the courseware itself speeds up the training program, therefore presenting the students better chances of employment with the company. TCS has also expressed intentions of participating in STI's mission to nurture job-ready students by taking part in job fairs and internship programs. With this new partnership, STI students are looking at a future of possibilities on increased employment opportunities in the global business industry.