Power up for 31!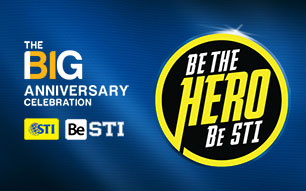 Bigger, brighter, and better at 31. As STI enters into its 31st year, the entire STI Community gears up to show the world why they are the STI Heroes. From an exceptional showcase of talents and wit to the exciting and fun-filled activities, this grand year-long celebration sets out to exceed all expectations to be a memorable celebration of STI's foundation and our empowered STIers.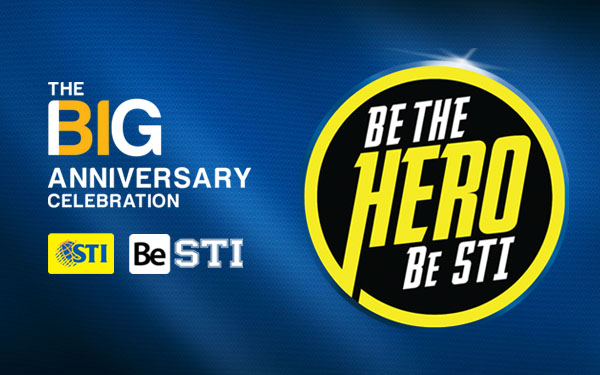 "Be the hero. Be STI!" is this year's call to action as STI challenges the whole community to be the hero they can be. For over 31 years, STI has been developing heroes of the nation. As we move forward, let us honor the STI Heroes who paved the way for our many victories while we continue to empower others to be heroes in their own right—heroes who are ready to take action and enact positive change.
Marvel at the Talented STI Heroes
Coming from all over the country, STI's finest student musicians, singers, dancers, beauties, and heart throbs will come together to have an electrifying showdown for the championship titles in this year's STI Singing Idol, Battle of the Bands, Hataw Sayaw, and Mr. & Ms. STI.
Be in awe of STI's Great Minds
Ever the training ground for tomorrow's big thinkers, STI's homegrown prodigies will battle it out in a variety of academic competitions that will test their computer programming skills, innovative thinking, writing proficiency, public speaking, and more. Watch out for the next generation of pioneers, visionaries, and game-changers in this year's Tagisan ng Talino competitions: ThinkQuest, INTO Programming, Stand Up & Deliver, Essay Does It!, All in Place, Chef Xpress, and Worth the Whisk!
Behold the creativity and artistry of STI students as they showcase their storytelling abilities with photographs and videos in this year's Tagisan ng Sining competitions: Shutter's Best and Music for Reel. Be blown away by the imagery of these aspiring film makers and photographers as they show you a glimpse of their colorful world.
Have a Blast at the Enchanted Kingdom
From Luzon, Visayas, and Mindanao, STI students, academic personnel, officers, employees, and special guests will gather on September 26, 2014 at Enchanted Kingdom in Sta. Rosa, Laguna to kick-off the grand anniversary of STI. STIers continue to rock Enchanted Kingdom in this whole-day celebration of talents, skills, and achievements of our STI Heroes.
Join us as we power up for 31! Visit www.anniversary.sti.edu and gear up for this anniversary.