STI Foundation Takes on Quill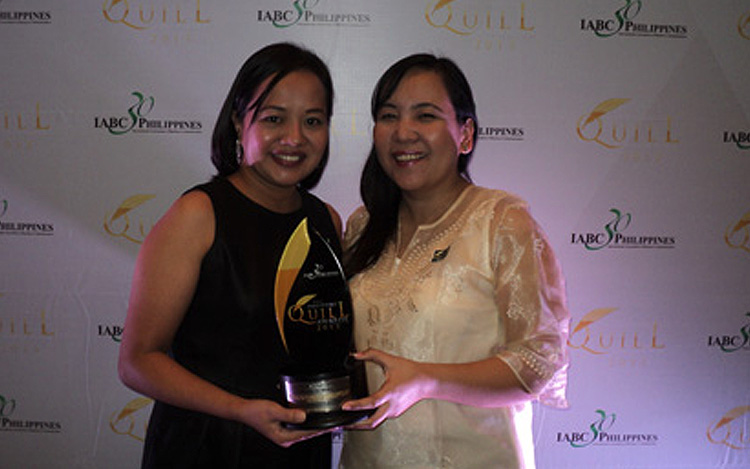 For giving venue to the Filipino youth to speak up and be heard, STI Foundation's Voice of the Youth National Oratorical Competition (VOTY) in partnership with the Department of Education and National Youth Commission added another feather in its cap after winning in the Philippine Quill Awards recently.
Held on November 11, 2013 at the Crowne Plaza Hotel, the 3rd STI VOTY won an Award of Merit under the Advocacy Communication category together with various entrants from companies, agencies, and institutions from different sectors and industries.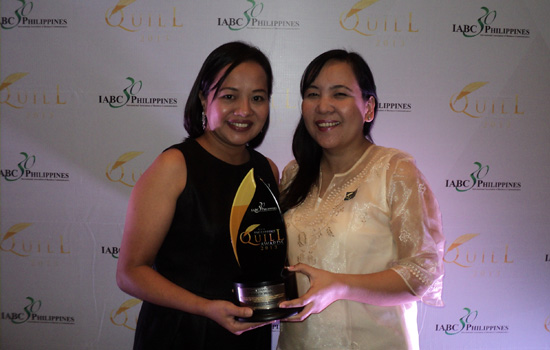 (from left) Former Executive Director of STI Foundation Bambi Asis-Geronimo together with the new appointee, Connie Andrada-Sablay, during the Philippine Quill Awards
"This recognition made all our hard work pay off each year we carry out this nationwide competition among high school orators and we at STI Foundation would continue to innovate and strive our best to inspire and hone the skills of the Filipino youth through our advocacies," says Bambi Asis – Geronimo, Executive Director of STI Foundation.
Launched in 2010, STI VOTY serves as a platform to encourage students to fluently express their views in English for global competency, as well as develop critical thinking through the art of public speaking.
The competition is also a learning opportunity as contestants are expected to write original oratorical pieces and deliver their pieces with confidence, passion, and zeal to inspire and influence others with their cause.
This is the second Merit award of STI Foundation after its Driving Education Where IT Matters, a Computer Lab on Wheels that train thousands of students, employees, and other individuals across the nation, was recognized last 2009.
This is the 12th year that the International Association of Business Communicators (IABC) Philippines, which is also celebrating its 30th anniversary, is staging the Philippine Quill Awards, known in industry circles for its high international standards and stringent judging procedure with entries evaluated by the country's most respected communication professionals, practitioners, and field experts.
The Philippine Quill is the local counterpart of IABC's Gold Quill Awards, joined in by the world's biggest corporations and agencies, and regarded as the highest standard in business communication.
In addition, the STI VOTY has consistently been recognized for its meaningful advocacy. The 2nd Voice of the Youth National Oratorical Competition was also honored in the 2013 PANATA Awards when it bagged the bronze award for the Cause Marketing – Special Events category. PANATA is an annual recognition program of the Philippine Association of National Advertisers (PANA) which aims to recognize outstanding communication campaigns that promote exemplary Filipino values.