BE STI: Celebrating Thirty Years of Excellence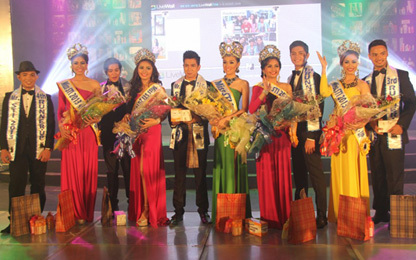 After a yearlong kick-off celebration, the much-anticipated festivity has finally arrived! On September 27, 2013 more than 20,000 students from STI Campuses nationwide marched to Enchanted Kingdom in Sta. Rosa, Laguna to witness another milestone in the history of STI and to become part of its 30th Grand Anniversary Celebration.
In commemoration of its thirty years of excellence, the entire community is challenged to be the best that they can be by embodying the ideals of an STIer through a culture-building advocacy dubbed as BE STI. It is a long-term crusade anchored on our vision to mold individuals into competent and responsible members of society through a set of attributes that we want to instill in our students — conscientiousness, creativity, emotional maturity, pro-activeness, critical thinking, effective communication, and lifelong learning.
Exceptional skills and talents were showcased in big hit talent competitions which were held at Enchanted Kingdom's Enchanting Events Place to accommodate the astounding number of students who came from various key cities in Luzon, Visayas, and Mindanao.
STI's homegrown music talents took the stage for the Battle of the Bands and STI Idol Solo Singing Competition. The new Enchanting Events Place was also filled with loud cheers from the crowd as it set the arena for the Hataw Sayaw Group Dance Competition and the much-awaited Search for Mr. and Ms. STI 2013. The contestants of these events are winners in their own right having championed their respective regional and local competitions prior to the National Level competitions.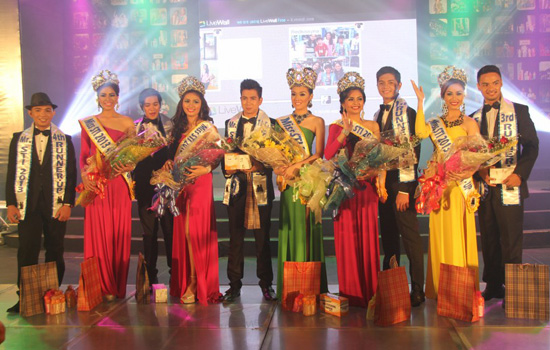 Here are the Talent Search winners for the National Level:
BATTLE OF THE BANDS

Place

Name

STI Campus

Champion

BARESWITCH

Las Piñas

1st Runner-up

Project 8

San Fernando

2nd Runner-up

Ramona

Novaliches
STI IDOL SINGING COMPETITION

Place

Name

STI Campus

Champion

Cathrine Jane Loayon

Southwoods

1st Runner-up

Bai Aniraton Sumalampong

Cotabato

2nd Runner-up

Dan Daryl Carating

Meycauayan
HATAW SAYAW DANCE COMPETITION

Place

Name

STI Campus

Champion

Balaraw

Balagtas

1st Runner-up

South Style

Southwoods

2nd Runner-up

Shindig

Las Piñas
MR. & MS. STI 2013

Place

Mr. STI Contestants & STI Campus

Ms. STI Contestants & STI Campus

Winner

Mark Anthony Herrera (Fairview)

Alynna Alexandria De Guzman (San Fernando)

1st Runner-up

Glenn Marc Serrano (Tarlac)

Mary Ruth Dela Peña (Global City)

2nd Runner-up

Bernard Sambajon (Caloocan)

Angelynne Huxley Cabrera (Tarlac)

3rd Runner-up

Turky Bravo Hussen (Dasmariñas)

Audrey Macaladlad (Lucena)

4th Runner –up

Zachary Briar Penera (Baguio)

Regina Rose Orienda (Santa Rosa)
In the upcoming months, STI will also hold different academic competitions in computer programming, culinary arts and management, essay writing, public speaking, and more across its campuses to hone and develop the skills of the country's next generation of experts.
The celebration of STI's 30 years culminated in a grand fireworks display in keeping with the spectacular years to come, as STI is certain of its pledge to continue pursuing only the best for its students through academic excellence and co-curricular activities which will help shape well-rounded individuals.