STI Student of the Year 2013 Nominations Begin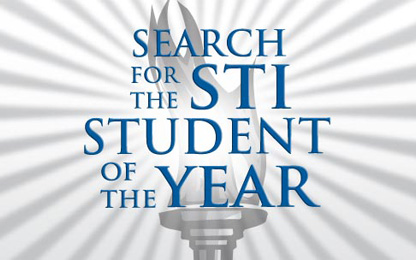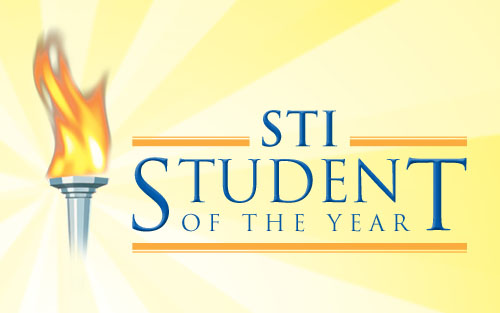 STI is once again on the lookout for outstanding students who have excelled in their program of study, exemplified effective leadership qualities, and gained remarkable achievements in co-curricular and extra-curricular activities within and outside the STI academic community. The annual search for the STI Student of the Year (STI SOY) gathers the best STI students across its nationwide network to find potential candidates worthy of the much-coveted recognition.
Nominations are now being accepted for the STI SOY 2013 Awards. To qualify, a nominee must be a bona fide graduating student of STI currently enrolled in a baccalaureate or pre-baccalaureate program. He/she must have earned at least seventy-five percent (75%) of the total curriculum units without a failing grade in any course or module, and a General Weighted Average (GWA) of at least 1.50 with no minor or major offense during his/her entire stay at STI.
Nominees pursuing baccalaureate and pre-baccalaureate programs will be screened separately through a rigorous selection process beginning at the School Level and advancing to the National Level.
The criteria for selection are as follows:
| | |
| --- | --- |
| General Weighted Average | 60% |
| Citation for exceptional achievement in the campus and community earned within the nominee's residency at STI | 10% |
| Awards in local and international academic competitions earned within the nominee's residency at STI | 15% |
| Employability Skills Assessment | 10% |
| Panel Interview | 5% |
| TOTAL | 100% |
Deadline of submission of nominations is on April 3, 2013. Those who are interested in nominating a deserving student may approach the Academic Head in any STI campus nationwide.
| | |
| --- | --- |
| Important Date(s) | Activity |
| April 3, 2013 | Deadline for submission of nominations to STI HQ |
| April 19, 2013 | Release of invitation memo to all National Level finalists |
| April 26, 2013 | National Level Screening / Announcement of Winners |
The STI SOY Awards have commended numerous successful graduates in STI for more than a decade to motivate all students to become excellent young learners worth emulating within and outside the STI academic community.