Are You Ready for Thirty?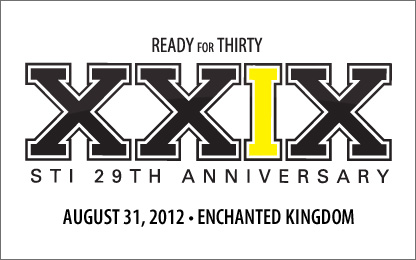 The entire STI Community is looking forward to a series of exciting festivities as STI marks its 29th Anniversary this August. With the theme "XXIX: Ready for Thirty," STI kicks off a year-round celebration with activities and events that will spark the runway toward its much-anticipated 30th Anniversary in 2013.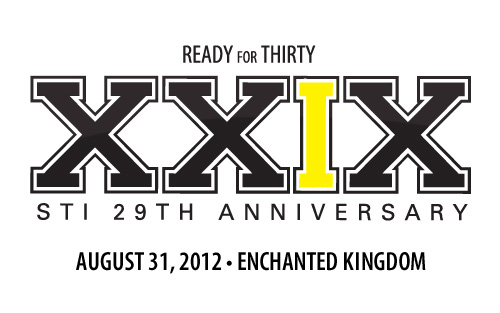 Exceptional Showcase of Talents
Big hit talent competitions will once again showcase and hone the extracurricular skills of STIers from all over the country. STI's finest student musicians, dancers, heartthrobs and darlings will come together and compete in this year's STI Idol, Battle of the Bands, Hataw Sayaw, and Mr. & Ms. STI.
Explosive Activities
The country's next generation of experts will battle it out in different academic competitions in computer programming, culinary arts and management, essay writing, public speaking, and more. Creativity and ingenuity will flare up in this year's ThinkQuest, INTO Programming, Stand Up & Deliver, Essay Does It!, All in Place, and Chef Xpress. Plus: a new Tagisan ng Talino competition that will tickle your sweet tooth!
Extraordinary Enchanted Kingdom Experience
STI students, academic personnel, officers, employees, and special guests will come together once more to commemorate the network's milestones and accomplishments on August 31, 2012 at the Enchanted Kingdom in Sta. Rosa, Laguna. Around 20,000 students from STI Campuses in different parts of the country are expected to gather in this whole-day celebration of talents, skills, and achievements that upholds STI's thrust towards excellence.
So, are you Ready for Thirty? Visit www.anniversary.sti.edu and ignite your excitement!