17th STI NYC Takes on Manila
After the much anticipated launch in Baguio and a series of highly-successful stops in Visayas, the 17th STI National Youth Convention (NYC) took on Manila converging more than 20,000 STIers for a one-of-a-kind learning experience last February 8 to 10, 2012 at the Aliw Theater in Pasay City.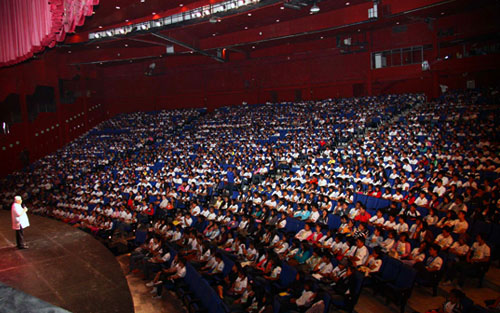 "We are nearing three decades of providing innovative and superior learning to the growing STI community. From our experience, when we want the students to really keep something in mind, we teach them through unique learning avenues that are relevant, fun, and enjoyable such as the NYC," says Mitch Andaya, STI's Vice President for Academics, when asked on how the NYC contributes to student development.
Moreover, to help motivate the youth to take action not only for themselves but also for the welfare of others, this year's convention theme "It's All About Me, It's All About We" serves as a platform to challenge every STIer to discover his potentials, define his values, and be a responsible citizen.
The nationwide educational yet fun caravan tackled topics focusing on the theme and at the same time, highly relevant to the youth. These topics were discussed by inspirational and seasoned professionals from various industries. The first topic, "It's all about ME, MYSELF, and I: Self Development," was presented by Ricky Bunag, a faculty member from STI College – Bacoor, wherein he enlightened students about multiple intelligences. Veteran trainer Pido Aguilar, on the other hand, emphasized the importance of interpersonal relationships through the topic, "It's all about WE — ME & My Community." The third topic, "It's all about US Making a Difference" was delivered by Evans Consultancy Managing Director Dennis Evangelista, where he gave pointers to the students on how to set their own goals.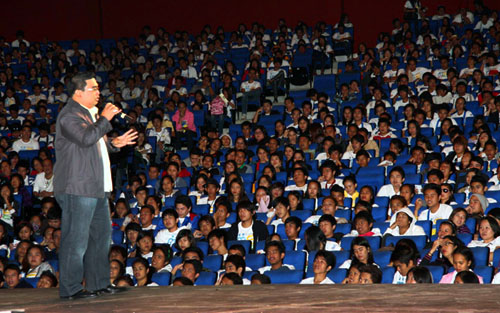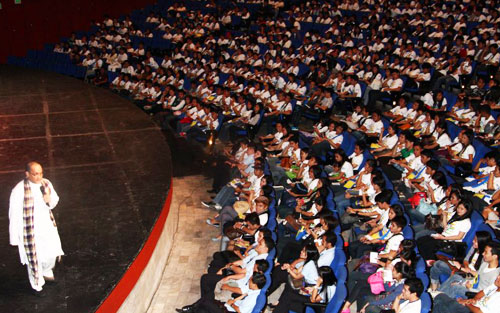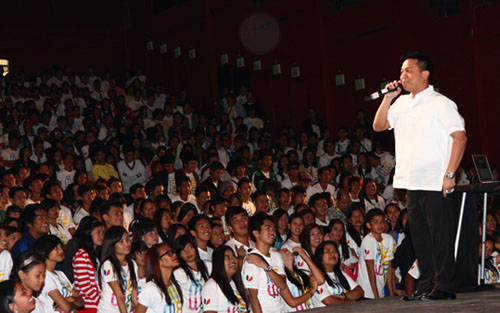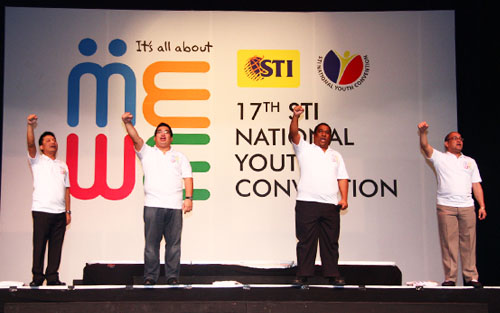 To reinforce the teaching inside the classrooms and which were lengthily discussed during the convention, STI also partnered with Tao Po! — a group of professionals who aim for better public assistance through fast, efficient, and reliable service from the government. Their website http://beta.taopo.org/ serves as an interactive tool where the public can share their experiences inside the different government offices. Others can also read and be aware of what's happening to these offices through photos and videos posted in the website.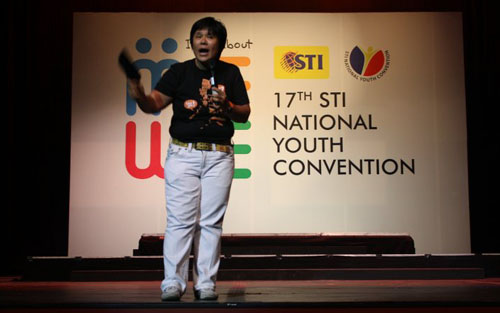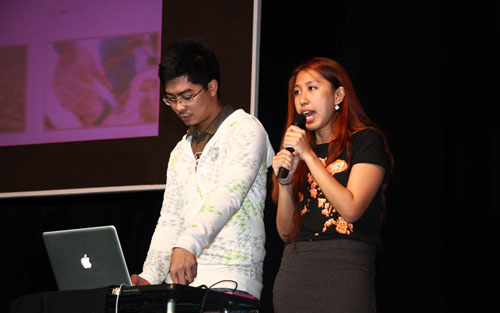 Hundreds of STIers lined up to to register and support this advocacy of making the government work better for the people. Veteran broadcast journalist and ABS-CBN Regional Network Group Head Charie Villa, along with other print journalists supporting the cause, gamely mingled and explained to STIers what the advocacy of Tao Po! is all about.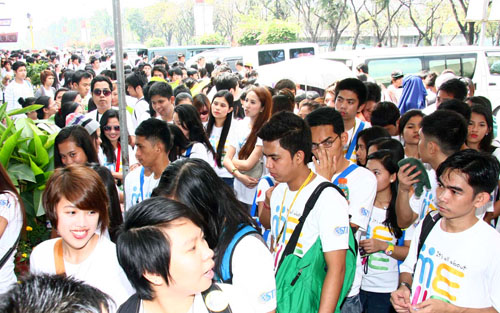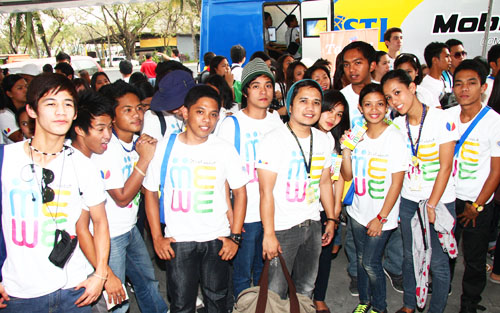 Taking the perfect opportunity to reach out and empower the student participants of the 17th STI NYC, all fourth year graduating college students present during the event were also given the chance to apply for various job openings of the SM Development Corporation (SMDC). SMDC is looking into hiring around 400 office staff and sales personnel for their various offices across the country.
With further stops in Cagayan de Oro, General Santos, Davao, and Naga in the coming weeks, the 17th STI NYC is expected to break NYC records of number participants with over 30,000 attendees nationwide. The 17th STI NYC will culminate on March 16 at the CAP Auditorium in Puerto Princesa City.
For further details regarding the 17th STI NYC, visit http://www.nyc.sti.edu/default.asp