STI Celebrates a Successful Halalan 2010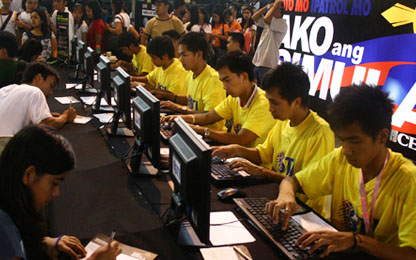 May 10, 2010 brought to life the unimaginable: a successful automated election in a third world country that is, the Philippines. And to this glorious victory, STI was one with the nation in making a change-driven piece of history happen.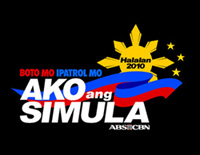 The 2010 Halalan coverage, coined as Boto Mo iPatrol Mo: Ako ang Simula campaign, is a tie up between ABS-CBN and STI, among other partners, which aims to give service to the Filipino by delivering partial and unofficial vote counts during the first eight hours after the election.

STI's huge network of campuses nationwide operated in full swing come D-day – STI volunteers diligently attended to duties assigned to them right on time, from STI students and teachers all the way to STI employees all throughout Luzon, Visayas, and Mindanao. They proactively went to their assigned polling precincts to secure election returns (ER) which would be used as references for the parallel sample vote counting.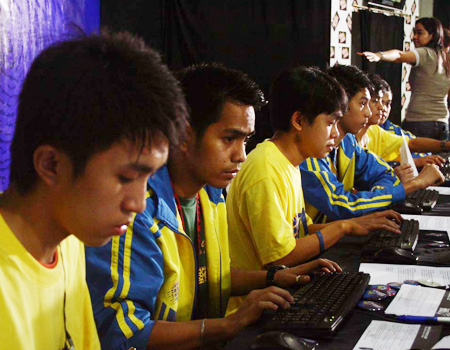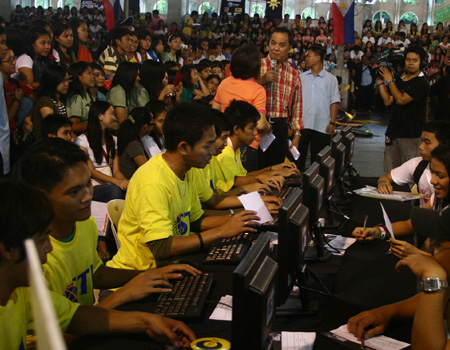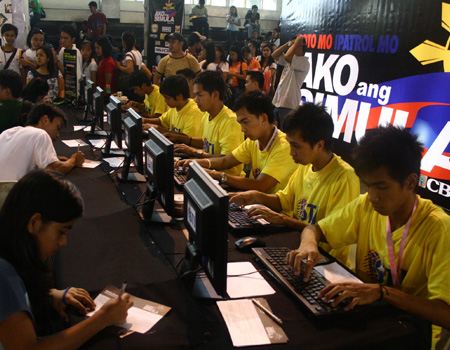 Nancibette Sudario, Officer-In- Charge of STI College – IloIlo commented, "You would be surprised of how much the students take pride in their volunteer work. They were all very enthusiastic even if they were up till the wee hours of the morning. I think, what serves as their driving force is the fact that they're not only giving service to their country but are at the same time becoming part of history themselves by doing this volunteer work.

Jayson Maño, STI volunteer assigned at P. Bernardo Elementary School shared, "I felt so tired. My body's aching to go to sleep, but my mind still wants to stay awake. Despite the legwork, I learned how to become more patient as the precincts assigned to me took so long to transmit data."
Students at STI Calbayog were up until 8:00am the next day since voting ended at 5:00am of May 11. Some even chose to stay awake until 12:00pm just to finish all the necessary reports and evaluations concerning the Halaan. Some volunteers from Mindanao bravely risked their safety, as they painstakingly stayed and waited in violent-prone precincts.

Angeli Montilla, another STI volunteer assigned to be an encoder at ABS-CBN's studio 5 said, "Being a part of the very first automated election is a privilege. It's the first time that I experienced being a volunteer for such event. Though we were assigned in the studio, seeing our favorite celebrities also volunteering for the elections was just a bonus. What made it more fun and exciting was the opportunity of getting along with other volunteers from other STI campuses. Camaraderie and our common vision of serving the country made this experience really unforgettable!"
Despite the sleepless nights, scattered rain showers in certain parts of Visayas and Mindanao, and other factors that could have disheartened these young STI volunteers, they, on the other hand, felt proud on their involvement in the recently concluded elections.
Arman Bitancur, one of the countless STI students who proactively rendered their services to and for this historic event said, "We know that this election is an important part of our history. And being a witness to it, as well as having the chance to be a medium to send credible information to fellow Filipinos, is an honor for and to the whole STI Network. Without a doubt, STIers across the country who participated in this momentous event share that same nationalistic pride. Together as one, we can finally say – 'Nasimulan rin natin STIers!"
View more pictures