10th STI Basketball Showdown: The Battle of the Runner-Ups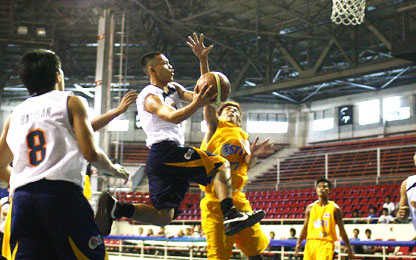 Highlight of this year's league is the battle of the runner-ups. The face-off between last year's first runner-up STI College-Balagtas and 2008's first runner-up STI College-Santa Rosa is the most anticipated match up in the 10th STI Basketball Showdown.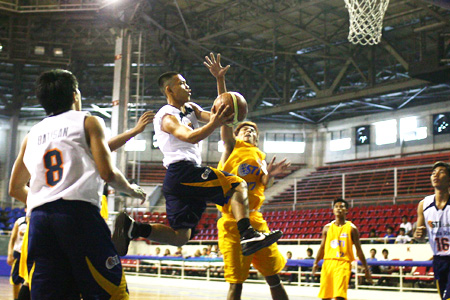 The Santa Rosa dribblers sprung back after the team was subdued by the DLS- STI squad in 2008. Team Santa Rosa has their vastly improved veterans, point guard Winston Balmaceda and forward John Batisan, pounding their way on the court with their superb defense and strong drives- completing their powerful line-up.

Upping their ante, team STI College-Balagtas is set to make a come back with their two young campaigners who withstood the gallant stand in the 9th Season of the NAASCU- 18-year-old Cedric Ablaza and 20-year-old Paulo Villadoz. Both forwards will stamp their class among the other teams who are vying to break the five year dominance of the DLS-STI team. The faster and more athletic Patrick Pascual and Chowking Yee of STI College - Balagtas bursting out of the gate to nearly run for the triumph.
STI College-Santa Rosa worked double time from start to finish as they won the battle of the runner-ups with a convincing 74 - 63 win over STI College-Balagtas. The Laguna-based cagers had their biggest lead of 30 points back in the second quarter at 45-15.

The Bulacan-based dribblers, staged a comeback in the second half that stymied the Santa Rosa offense. Newly-recruited Olympian Cedric Ablaza arrived in the fourth quarter to jumpstart a comeback. His one-man rally with an overwhelming 20 points ended the game.

Other opening day winners include STI College-Global City who trampled STI College-Taft with 84 - 53, STI College-Quezon Ave. edges STI College-Munoz-EDSA with 78 -49 and STI College-Marikina plowed their way in their first match against STI College – Novaliches with 87 - 67.

This year's roster of STI campuses participating in the10th STI Basketball showdown held at the Rizal Coliseum include last year's third placer STI College-Global City and fourth placer STI College – Quezon Avenue. Both teams improved their line ups and are poised to nip the two favored squad. Other teams include STI College – Taft which is the only other holdover, with three new teams joining the fray, STI College – Marikina and returnees STI College – Muñoz–EDSA and STI College – Novaliches.