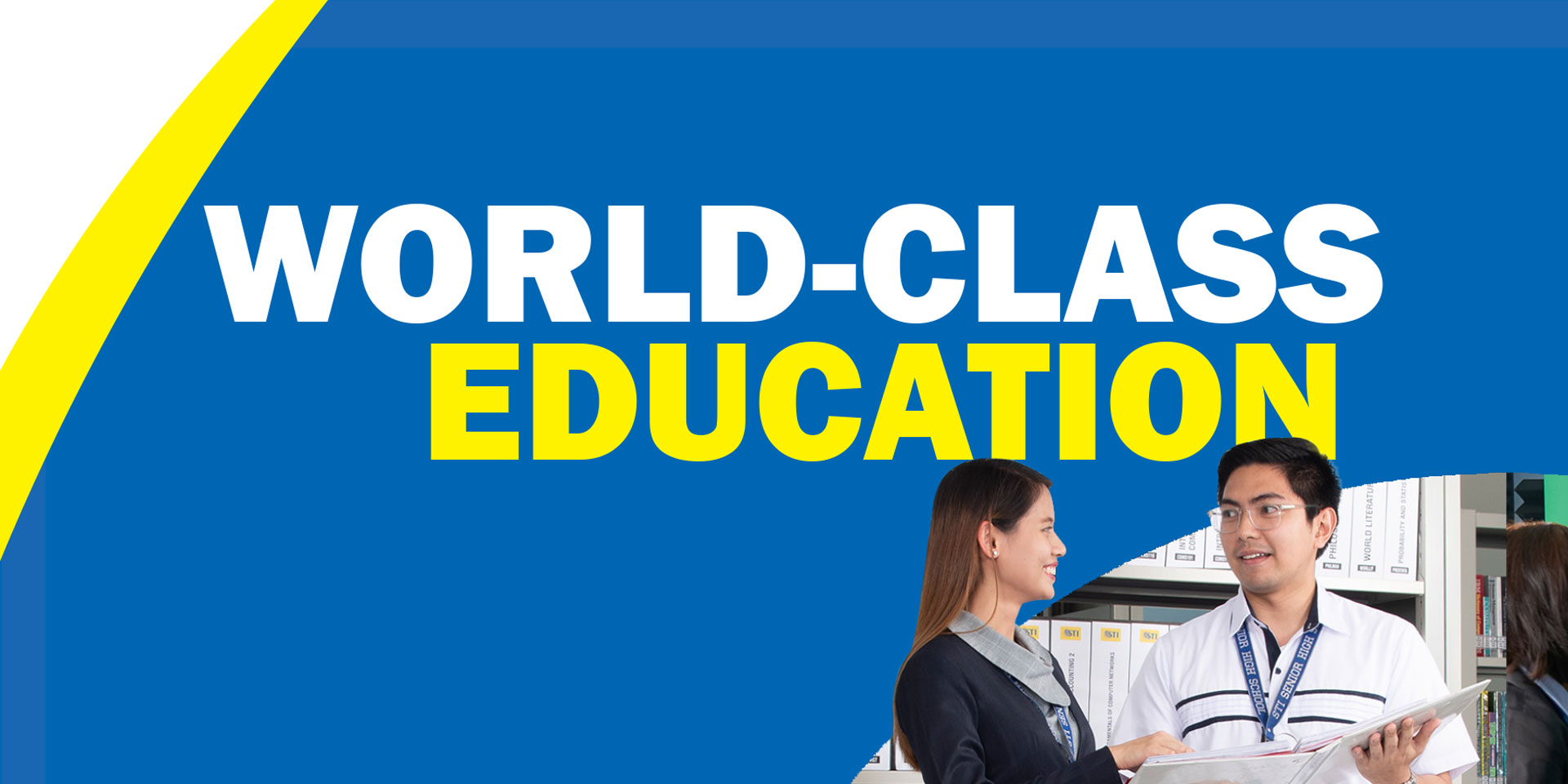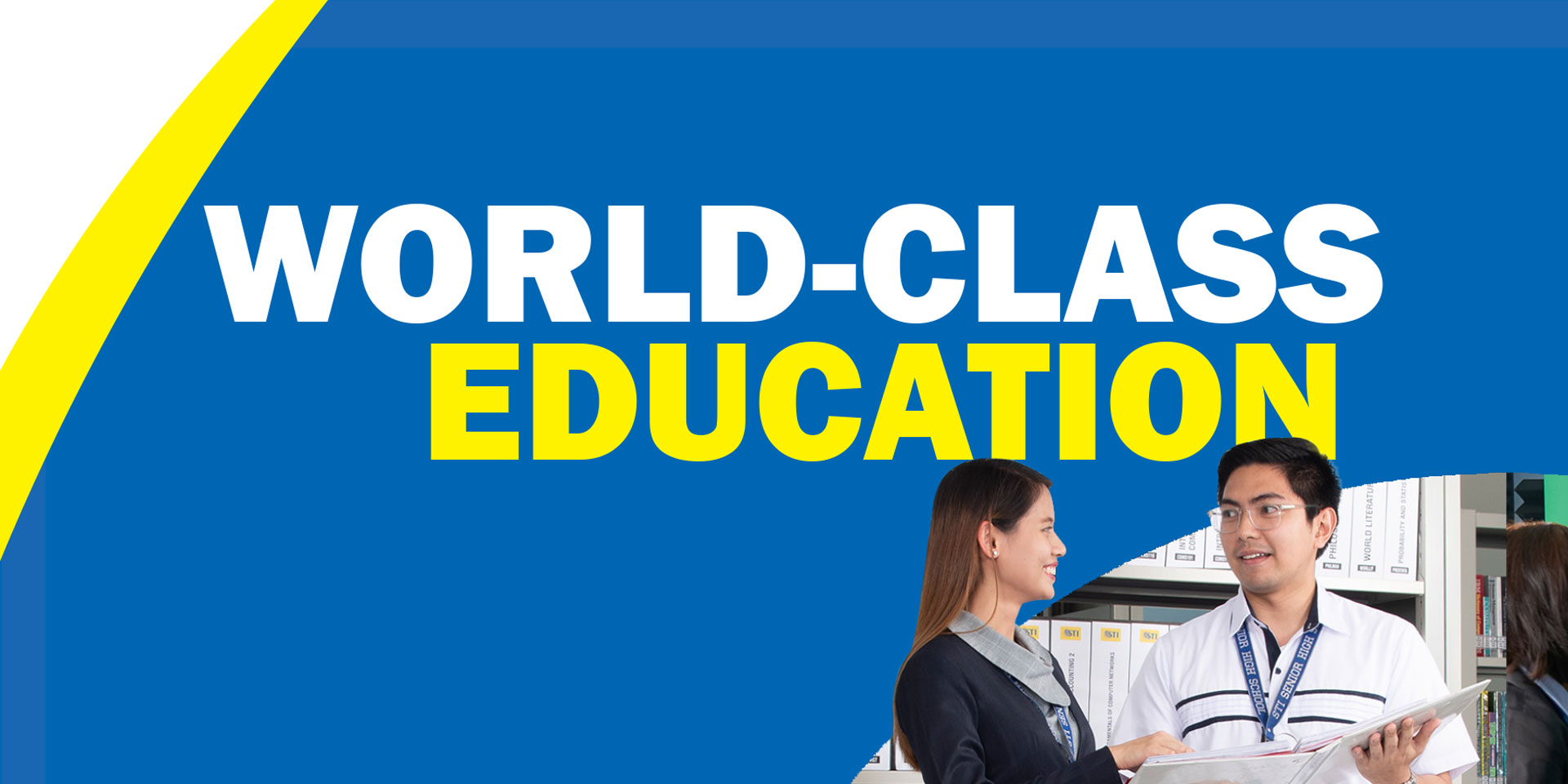 World-Class Education
Every learner deserves high quality education no matter where he or she comes from. With 63 campuses nationwide, STI has been providing real life education to the Filipino youth since 1983. The certification of the STI Learning Delivery System from the International Standards Organization (ISO) is a testament to the institution's commitment to excellence. The STI Learning Delivery System composes of courseware development, faculty training and certification, student development, and industry-grade facilities that are all vital in shaping a student's experience at STI.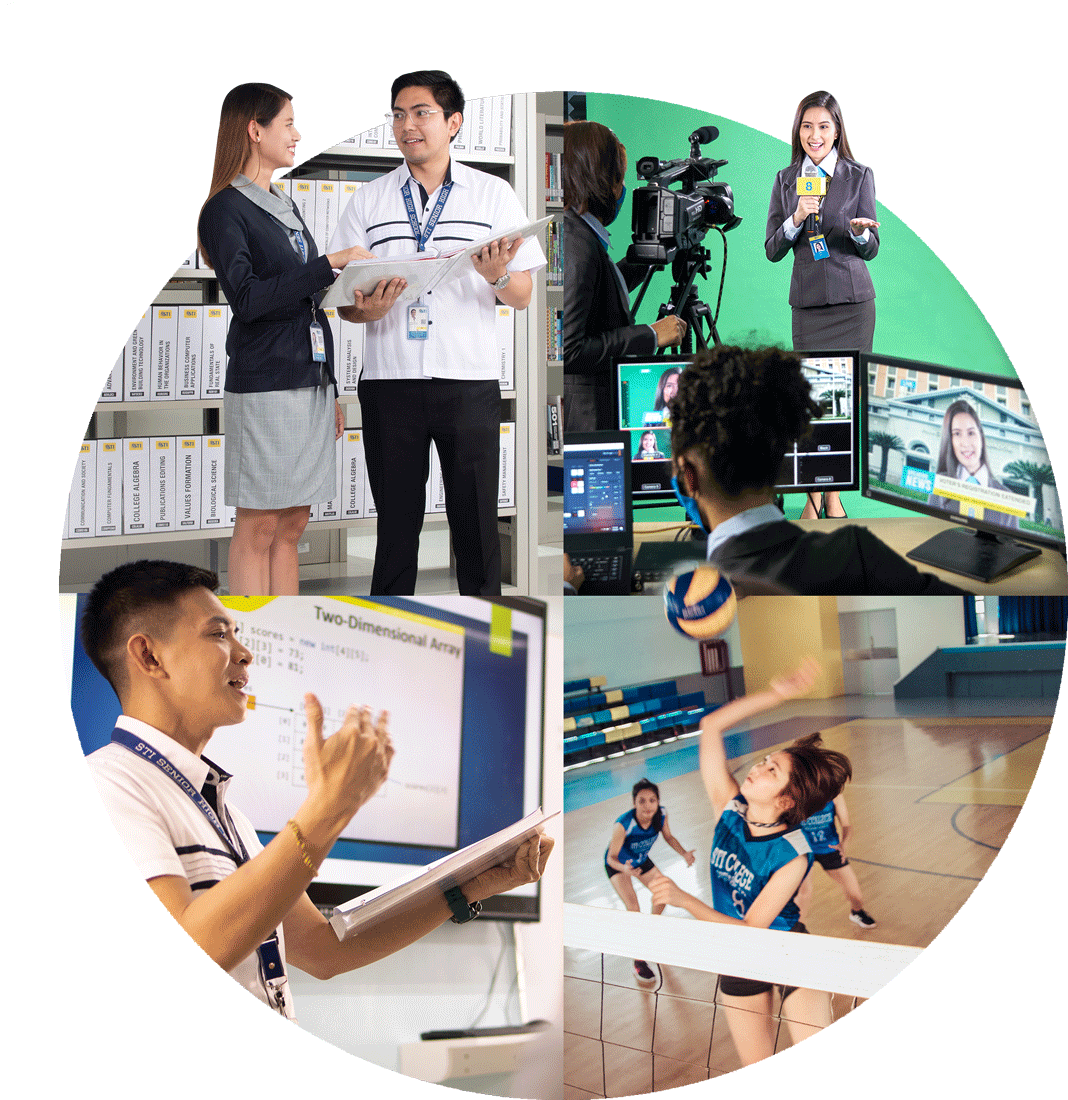 Relevant and Timely Programs
At STI, the learning modules, lectures, and assessments — called the courseware — are developed centrally at the STI Academic Research Center by industry professionals and experts. The courseware is constantly reviewed, updated, and revised to ensure that the students will gain the latest essential knowledge and skills for the real world.
Trained and Certified Educators
Ensuring that the students will receive the kind of guidance and education they need, STI continuously trains its faculty members to be up to date on the latest learning tools and methodologies. Afterwards, teachers go through a faculty competency certification program to determine their level of course knowledge before they get to teach the students.
Fully-equipped Classrooms and Laboratories
Designed to familiarize students with the tools and environment of their would-be workplace, STI invested in state-of-theart simulation laboratories and classrooms to create a space for learners to hone their talents, practice their skills, and collaborate with classmates.
Holistic Experiences
At the core of the STI education is the drive to instill skills and qualities necessary for the 21st century, the STI 4Cs — to have good character and integrity, possess critical thinking skills and communication skills, and be change-adept in the face of the rapidly evolving future. These qualities are embedded in both the academic and extra-curricular programs in
STI to make sure that the graduates will be well-equipped for any challenges in the future.
---